All pregnant moms believe that if they've got a summer belly, then the photo session will automatically be outdoors. If it's a winter belly, then an indoor photo is required. Well, good news! Neither is the case.

The belly timing does not define the location. You do! I tell you about the pros and cons of each.
Estimated Reading Time: 6 min
In Studio
While outdoor settings can offer breathtaking backdrops, there's something truly special about in-studio maternity photography that brings out the essence of this momentous time. First and foremost, in-studio sessions provide a luxury environment that ensures both comfort and privacy for you. By opting for an in-studio shoot, you can avoid the uncertainty of external weather factors and focus solely on creating timeless portraits that showcase the radiance of motherhood.

In my peaceful Boston studio, I have the tools and expertise to craft a soft, ethereal ambiance that enhances the maternal glow, creating portraits that will leave you in awe. The use of shadows and highlights can accentuate the curves and lines of pregnancy, resulting in images that are sure to be cherished for generations.

Sessions in my luxurious studio allow for more creative freedom. We can experiment with various poses and backdrops, turning your maternity photoshoot into a one-of-a-kind experience. Whether you prefer a classic, timeless look or a more artistic and contemporary/modern approach, the studio provides a blank canvas for us to weave magic.

The convenience of in-studio sessions is another undeniable advantage. My in-studio photography allows for intimate, emotional moments to be captured without distractions. The focus is entirely on you, the expectant mother and your journey, ensuring that the resulting images evoke genuine emotions and connection.

The best part? The pampering takes place even before your session begins. My hair and makeup artist will pamper you at the studio, making you look gorgeous and ready for your photoshoot! Let me magic begin! :)
Indoors
Regardless of the season (See? The decision is not related to weather!) You've got two options; it all depends on the look and feel that you want to embrace. One is more intimate and personal, while the other is an urban setting.
A stunning indoor public location such as Boston Public Library, museums, etc.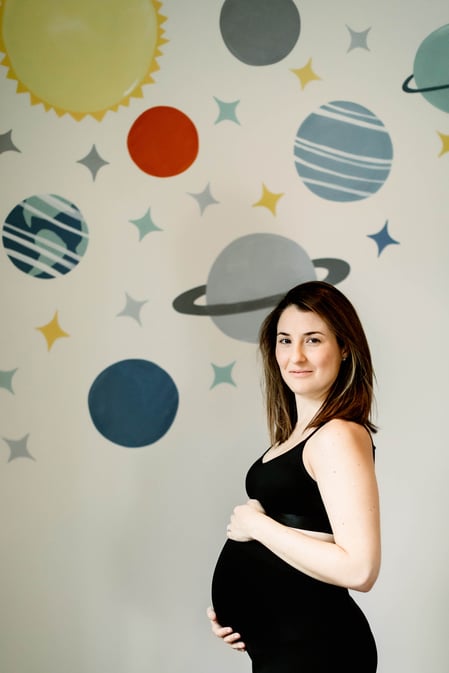 Your home. We'll document your belly by the window, in the nursery, kitchen, master bedroom, living room, or even the backyard. We'll have fun chasing the best light.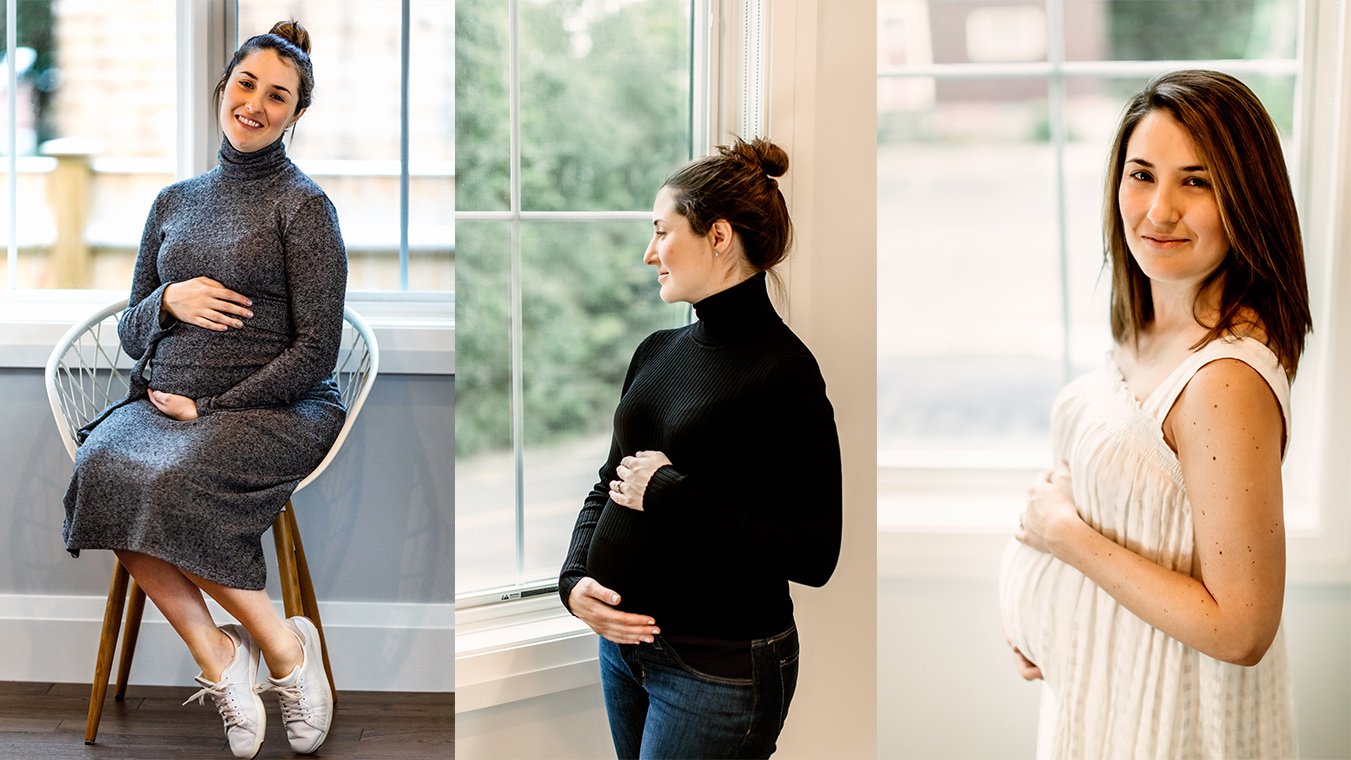 Studio. This is the most traditional session, 100% posed, in which you'll have access to the photographer's wardrobe and props.
Outdoors
The possibilities are endless here. It all depends on your preferences and accessibility. Are you a Mother Nature lover or an urban enthusiast?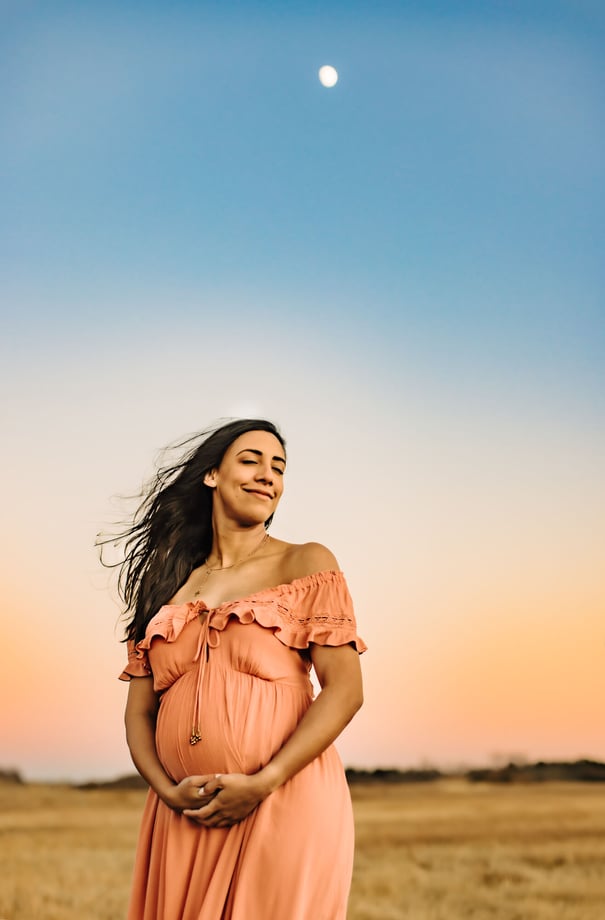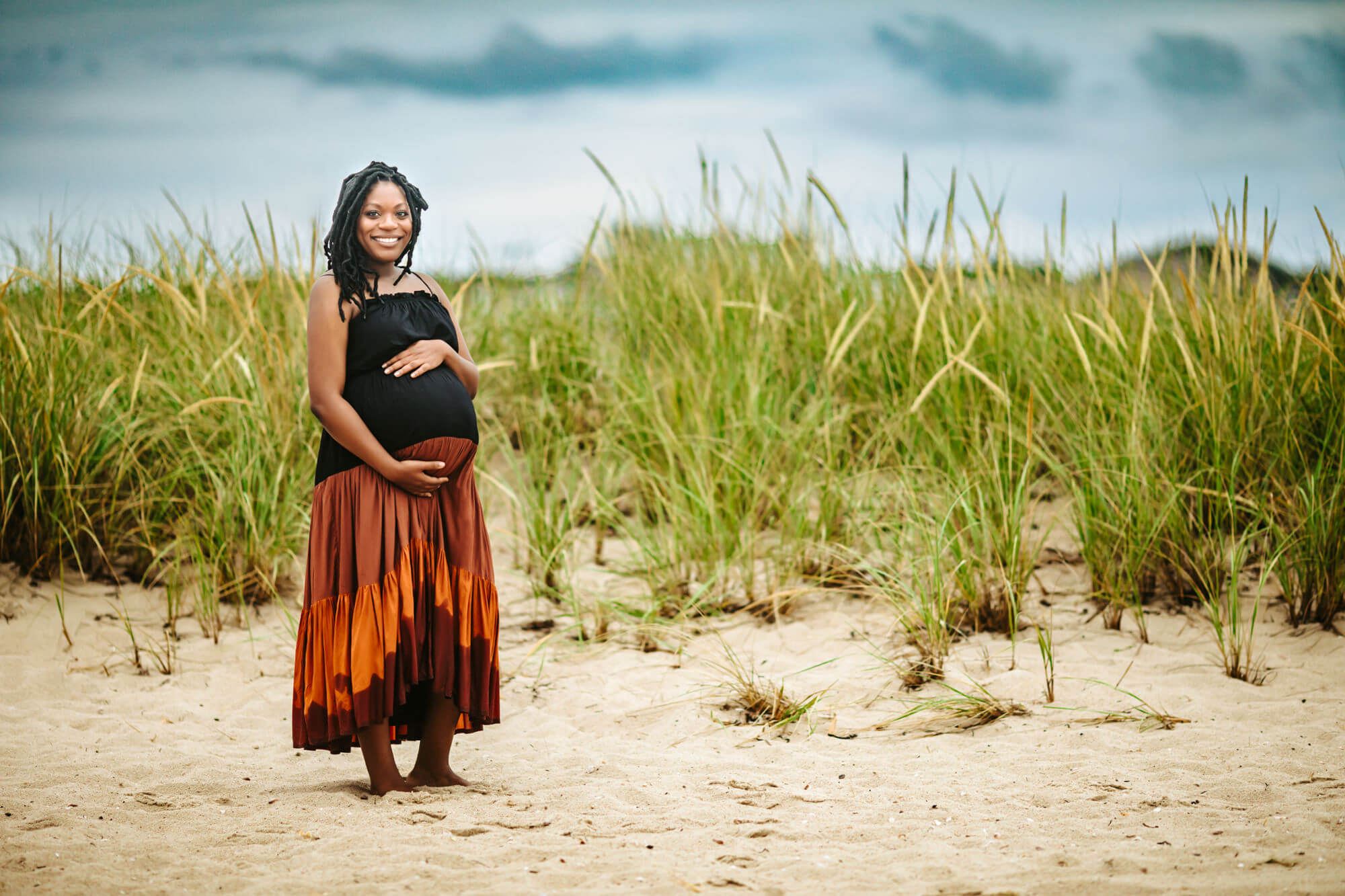 Urban city lover:

you can get stunning photos in the middle of the city. Yes, you'll stop traffic with your glowing looks and enjoy the crowds shown blurred in the background.
Urban sessions are a great option during winter. We can hop in and out of shops as needed to get warm or grab a cup of tea. These are walking sessions usually, so we rediscover the corners of the city while we chat and enjoy Boston's (or your town's) essence at its best.

The color of the bricks offers a unique charm when shooting photos in Boston and the suburbs. To make the most of that, you can plan a sunrise session in Acron St., or a sunset session in the historical houses in Lincoln, for example.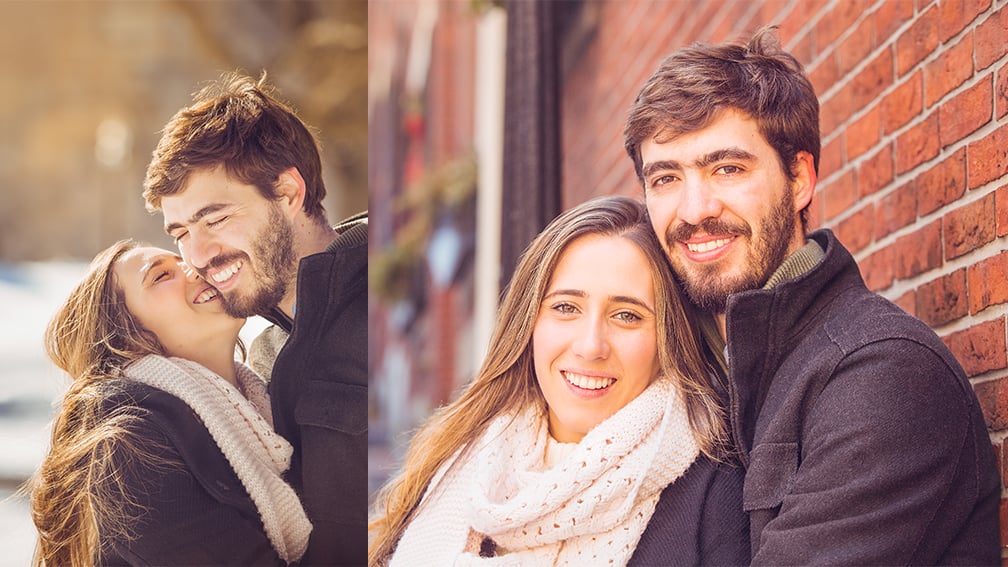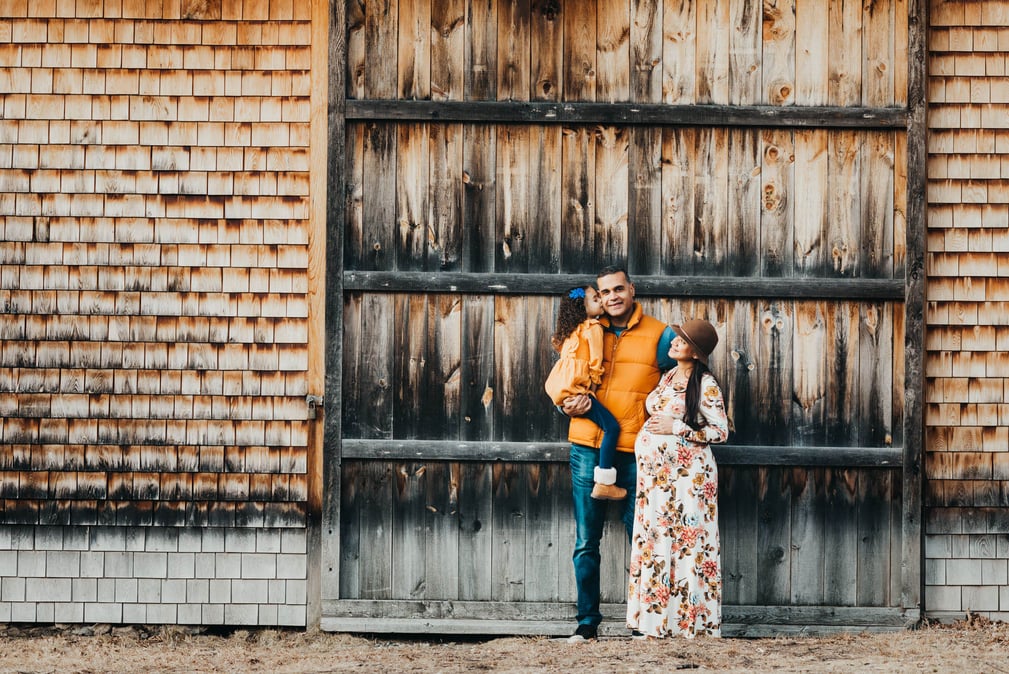 Mother nature lover:

do you like beaches, lakes, parks, open fields? So many alternatives. Outdoor locations will most likely be calmed and relaxed in the early afternoon or by sunset, with tons of colorful backgrounds.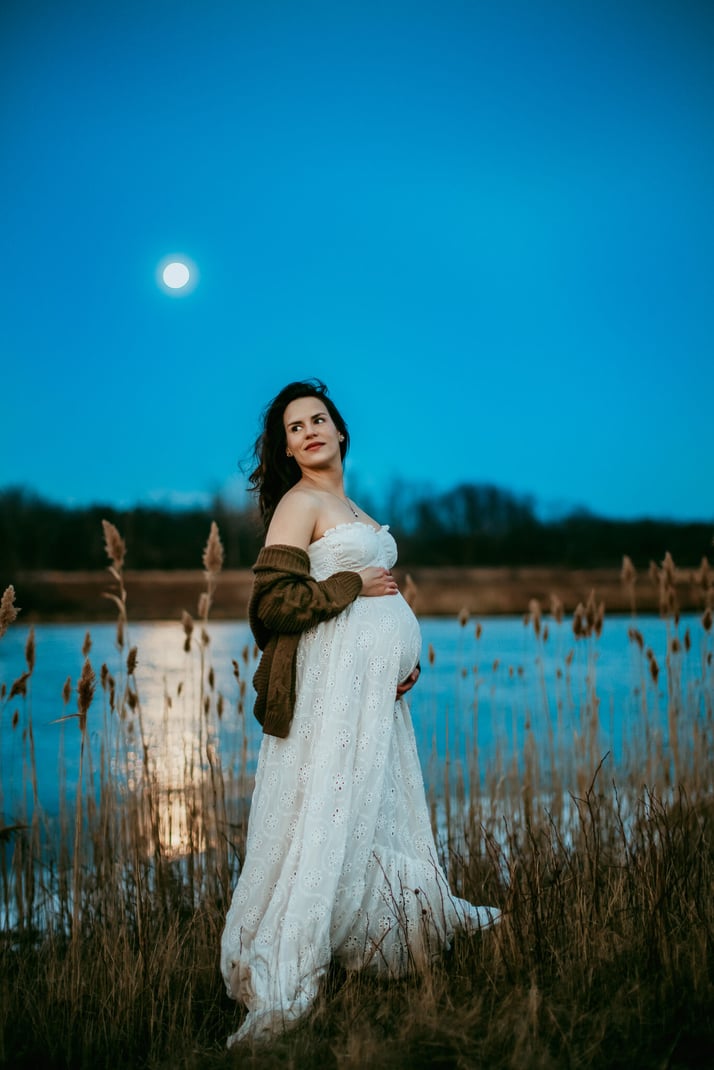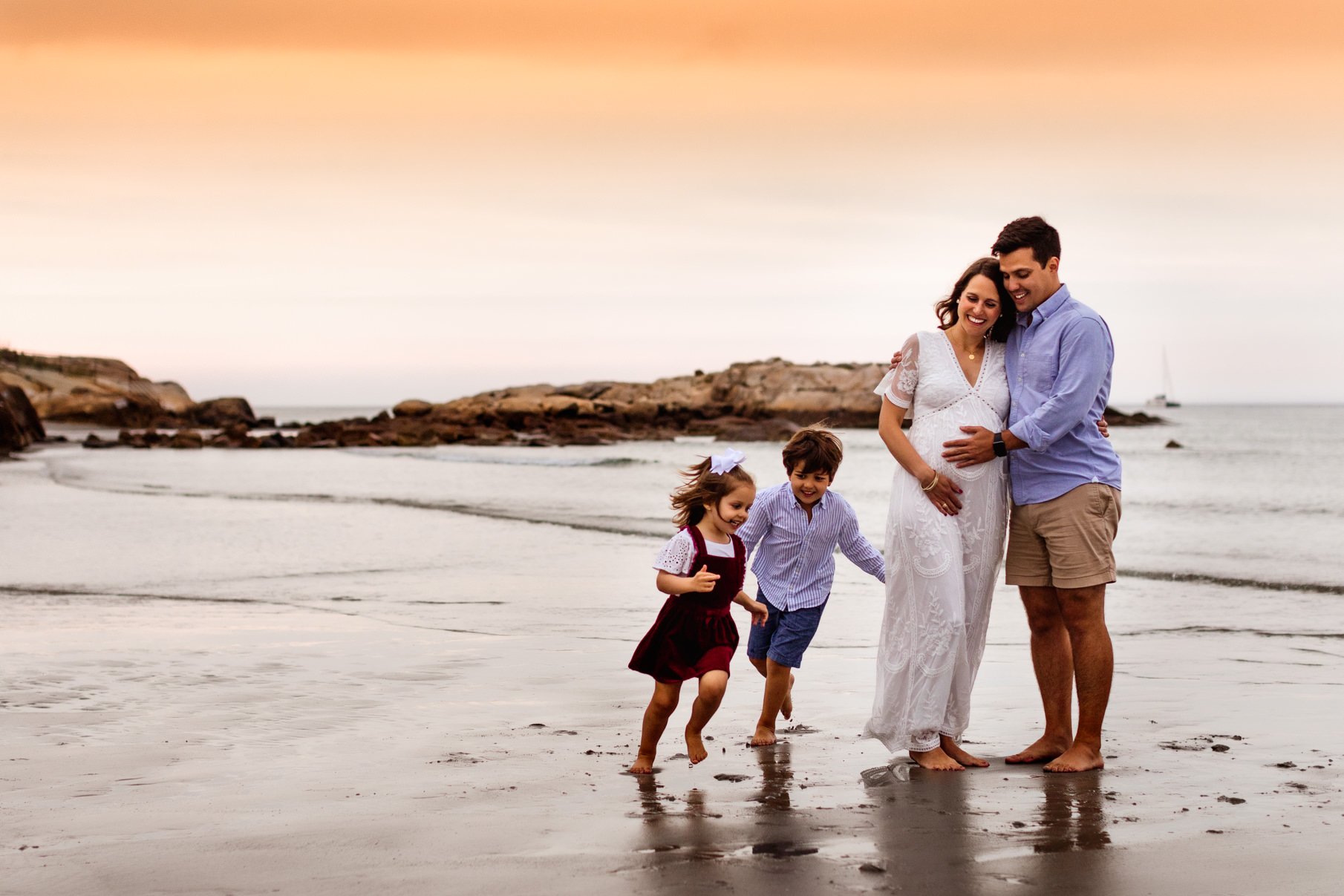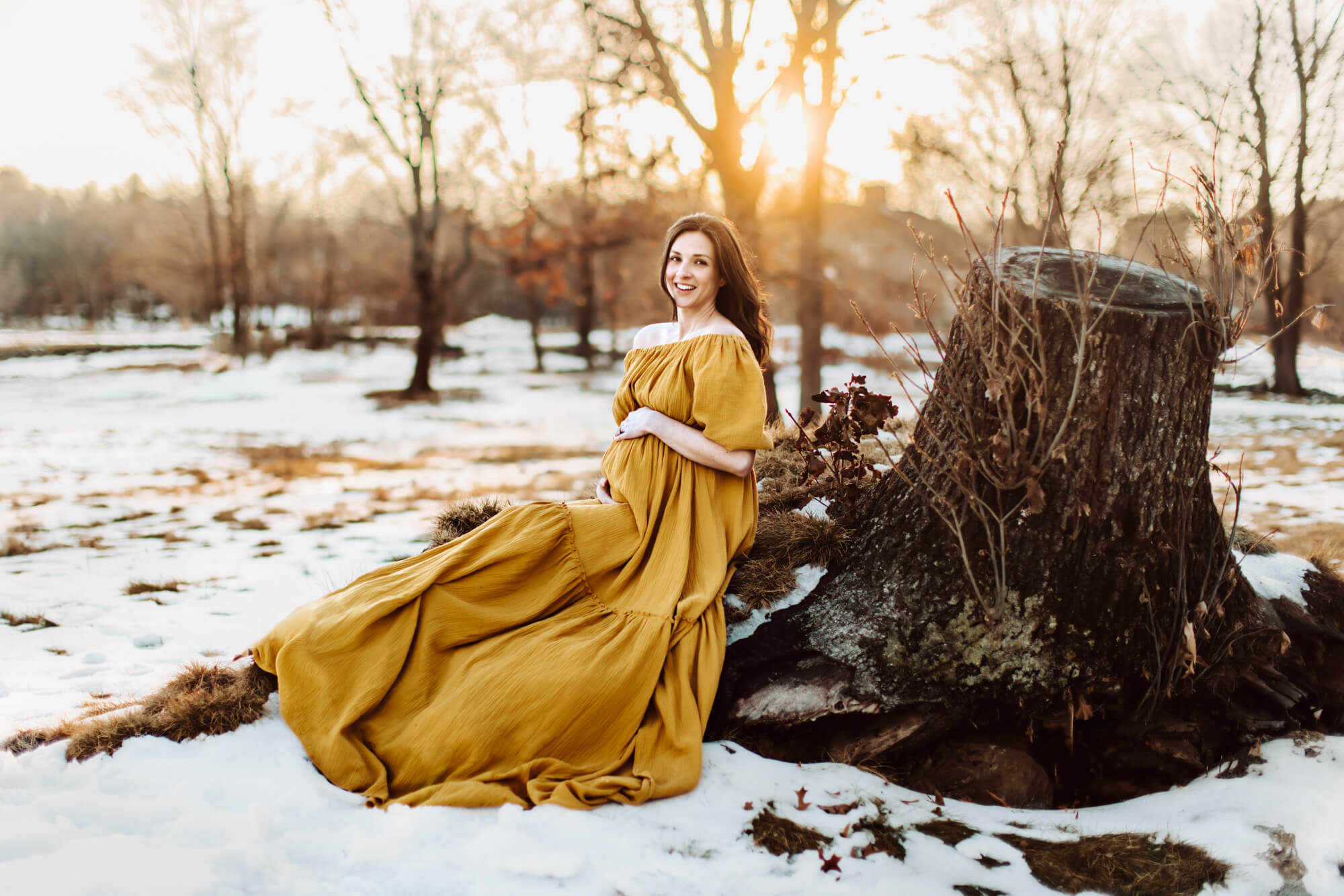 You can pick signature locations (be careful with the tourists in peak hours) or hidden gems. For Boston and suburbs, here is a list of my favorite locations it's a combination of well-known and hidden gems:
Boston Public Garden.
Arnold Arboretum (Boston).
The Esplanade (Boston).
Magazine Beach Park (Cambridge).
Minute Man National Historical Park (Concord).
The Robert Treat Paine Estate (Waltham).
deCordova Sculpture Park and Museum (Lincoln).
Walden Pond (Concord).
Beach sessions in Massachusetts or Maine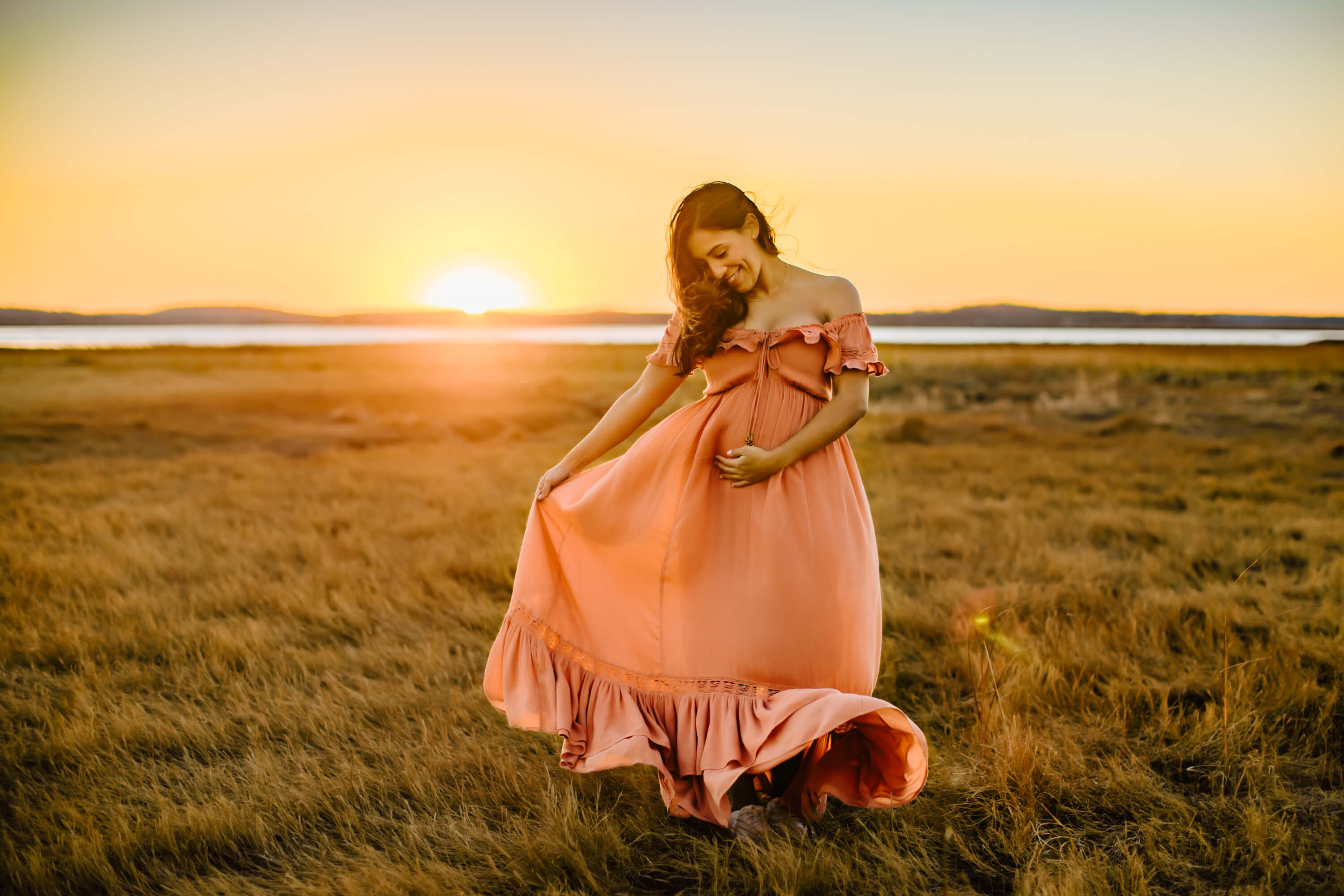 For summer bellies, there are no weather constraints. For winter bellies, your photographer can recommend an outdoor location that has access to indoor facilities or even a short walk to your car (in case you need to warm up!).
If you want to show off your belly in the winter snow on a cold January morning, your photographer will be pumped; we try to always recommend a location that meets your goals and keeps you warm! Here are stunning mid-February photo sessions in Boston! (low 30s)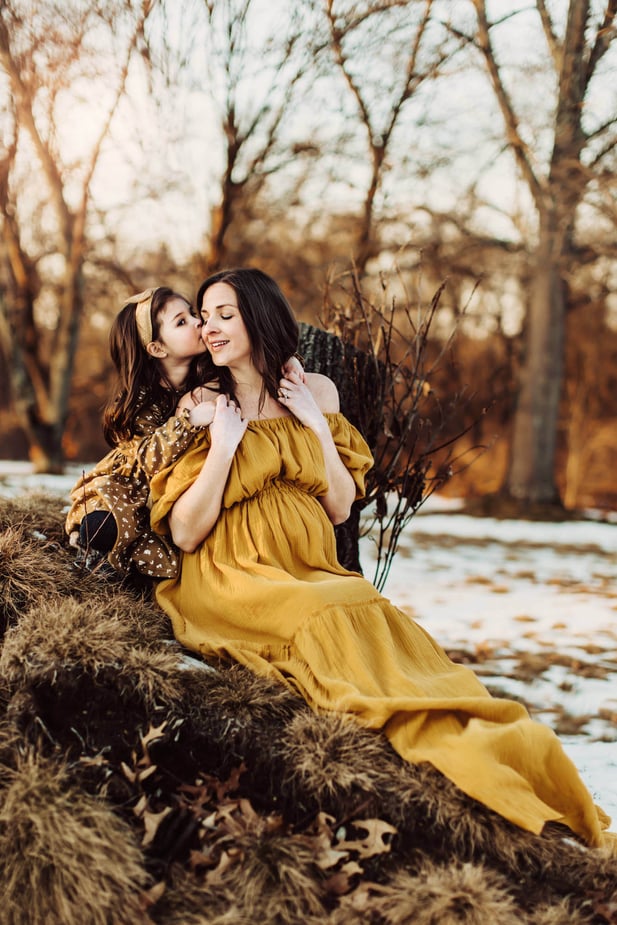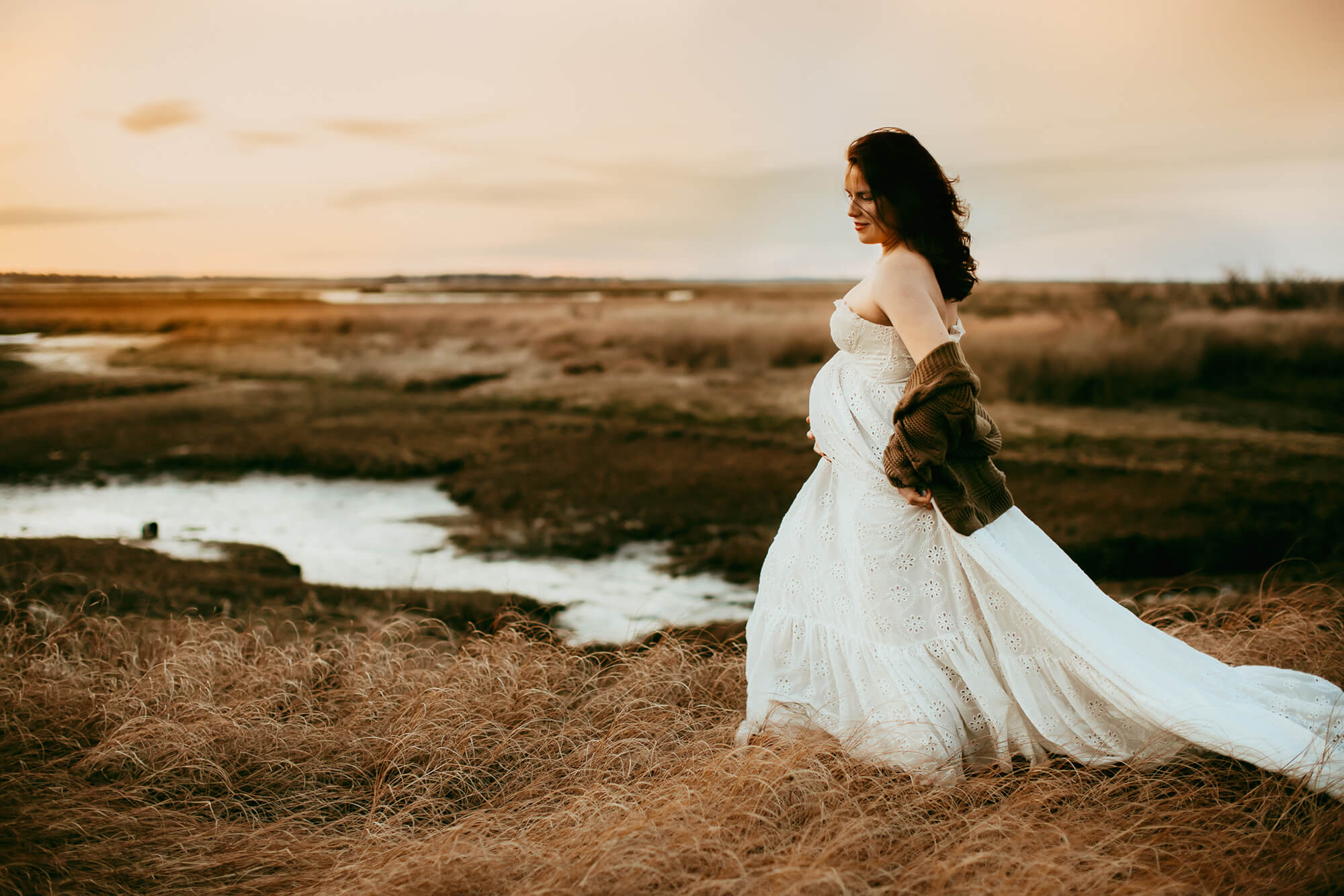 The worst that can happen
Your outfit might get ruined with mud or you spilled that lovely decaf while you said hello to your photographer. Maybe your toddler is cranky because he is hungry. Things happen all the time.
Be prepared for contingencies and nothing will get in your way on session day. Here are a few good tips:
Bring extra clothes for everyone. Yes, I get it. You dream about your outfit from rent the runway but huge stains that photoshop can't fix do happen.
Extra pacifiers, snacks, and toys. Let's spoil big sister or brother. We can use all these to play and capture the sweetest smiles.
Baby is cold outside. MA weather is unpredictable, so always bring a sweater, jacket, or scarf. You want to be as comfortable as possible to enjoy your time outside. You might even use your scarf to play with the wind and your belly!
Your feet hurt. Even though we love high heels, bring a pair of flats. You might want to change your shoes at any time. Super understandable.
The light is gone or too harsh. Be on time, we schedule sessions around the sun, and we can't ask to delay sunset or mid-day harsh light. You've got a window of time for stunning photos, mark your calendar 30min before your scheduled session. It's better to play in the location beforehand than to rush for a parking spot while the sun is tricking you.
Big no-nos when shooting outside
Too much light is not ideal.
A question I get asked often is: can we shoot at noon or right before my kid takes a nap? The answer is that the absolute best light (soft light) happens at sunrise or sunset. This time is called the golden hour!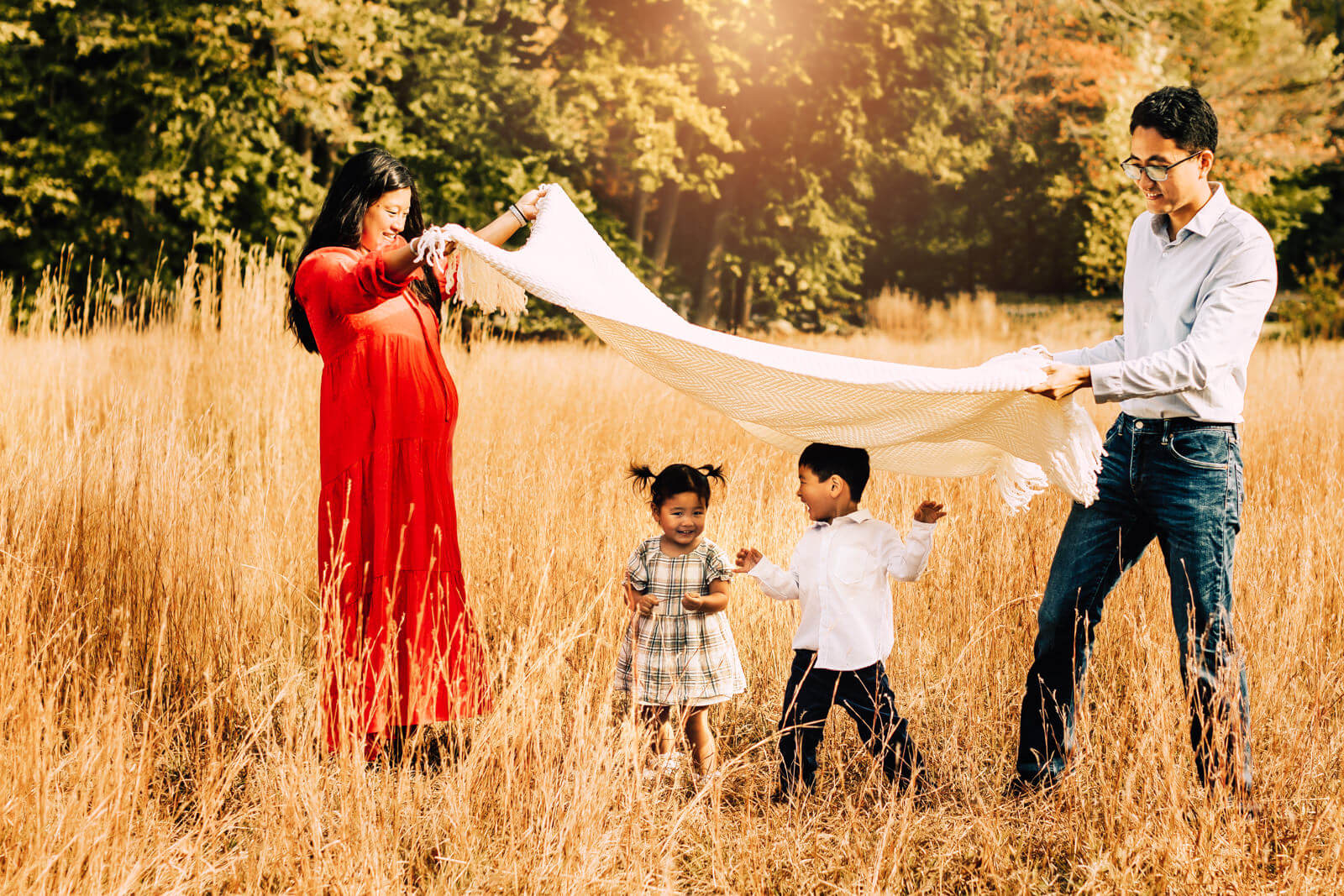 We're always chasing the light as it comes up or down, the shades play a key role. We want you to be able to open your eyes and for shades to not appear in your cheeks. That's why an overcast day is a dreamy day for a photographer. Families always get worried that they didn't get a bright sunny day yet professional photographers smile.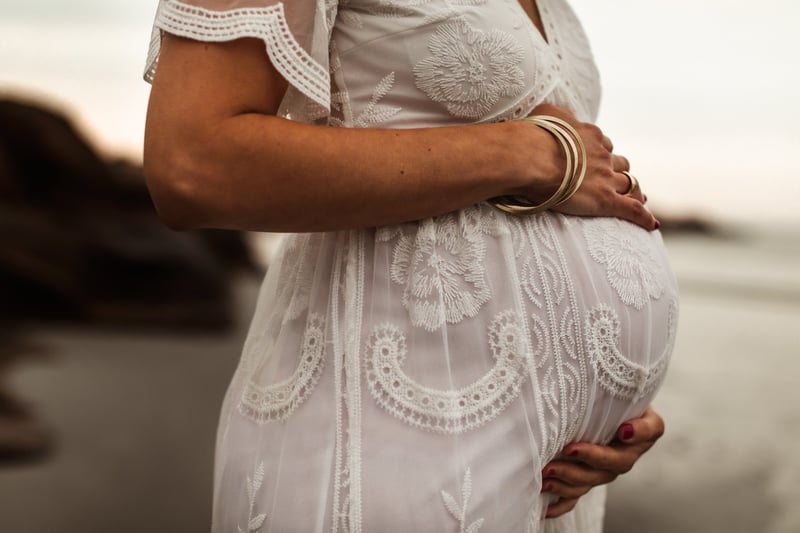 Too much space is not needed.
When thinking about an outdoor location, you don't need a football field park size. Photographers always pick a place where we can use multiple stunning backgrounds without having to walk tons.
Bear this in mind if you have other kids. It's hard to carry them while you hold your backpack or purse and walk on rocks.
Picking a location is both a strategic and artistic decision. It's all about the quality of the space, not quantity.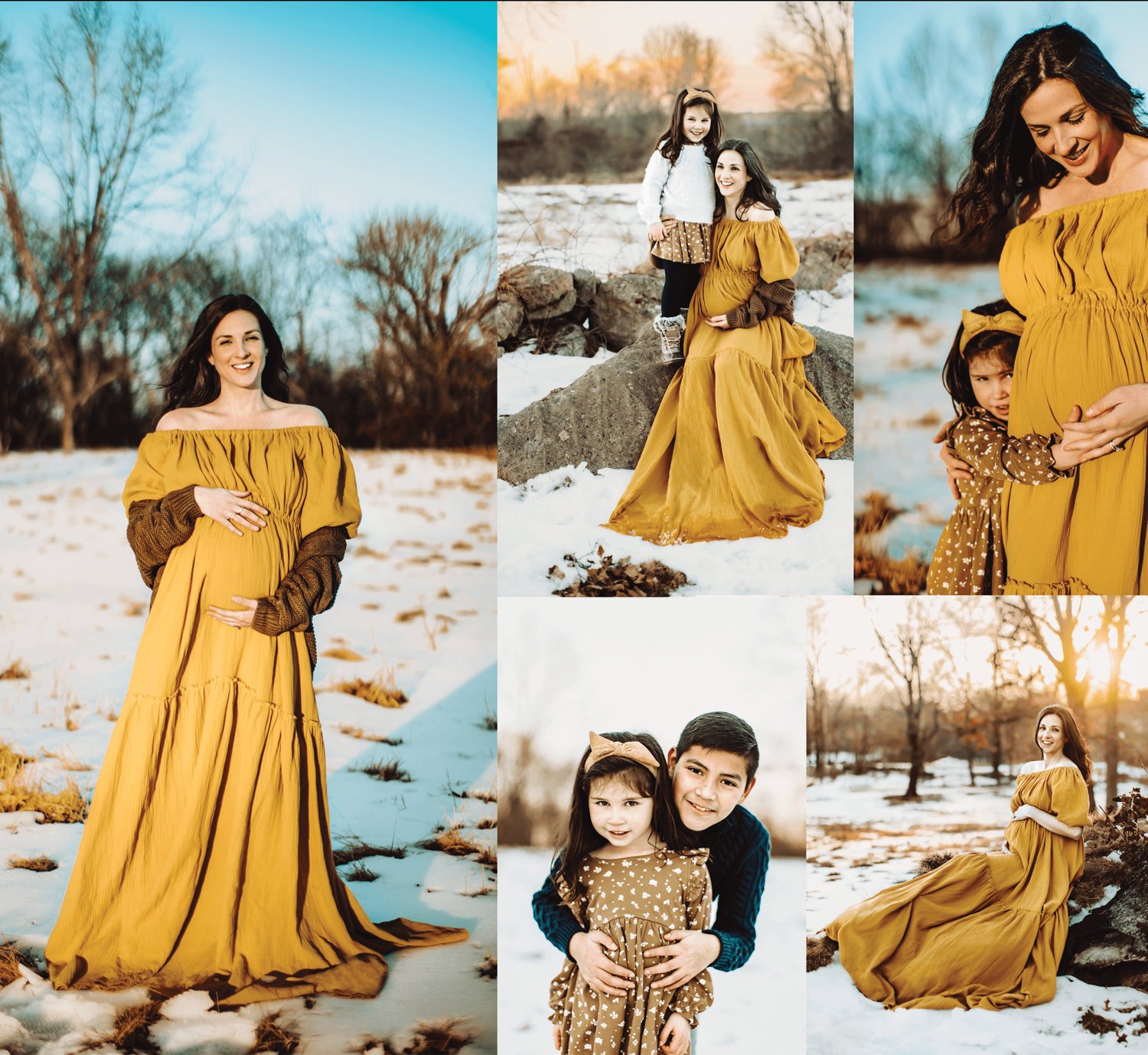 Trusting your photographer's sense of location
The best advice I can give you is to actually learn about different photographers beforehand. That is, understand their styles, look at his/her portfolio. And then decide what makes you comfortable.

The spectrum for pregnancy photos is vast. It goes from nudes on a studio (not my style) to lifestyle holding hands with your significant other while walking in a park (my style).

The location is just that, a place where the photos will take place. What matters are the emotions, feelings, and expressions that will be captured in that fantastic background?

My advice would be to spend time understanding which type of pregnancy photos you like the most, decide whether you prefer indoors or outdoors, and then let the photographer propose some location options.

Photographers are the best scouts in town, we look at stunning locations regularly. We're always challenging ourselves to find the perfect light either indoors or outdoors.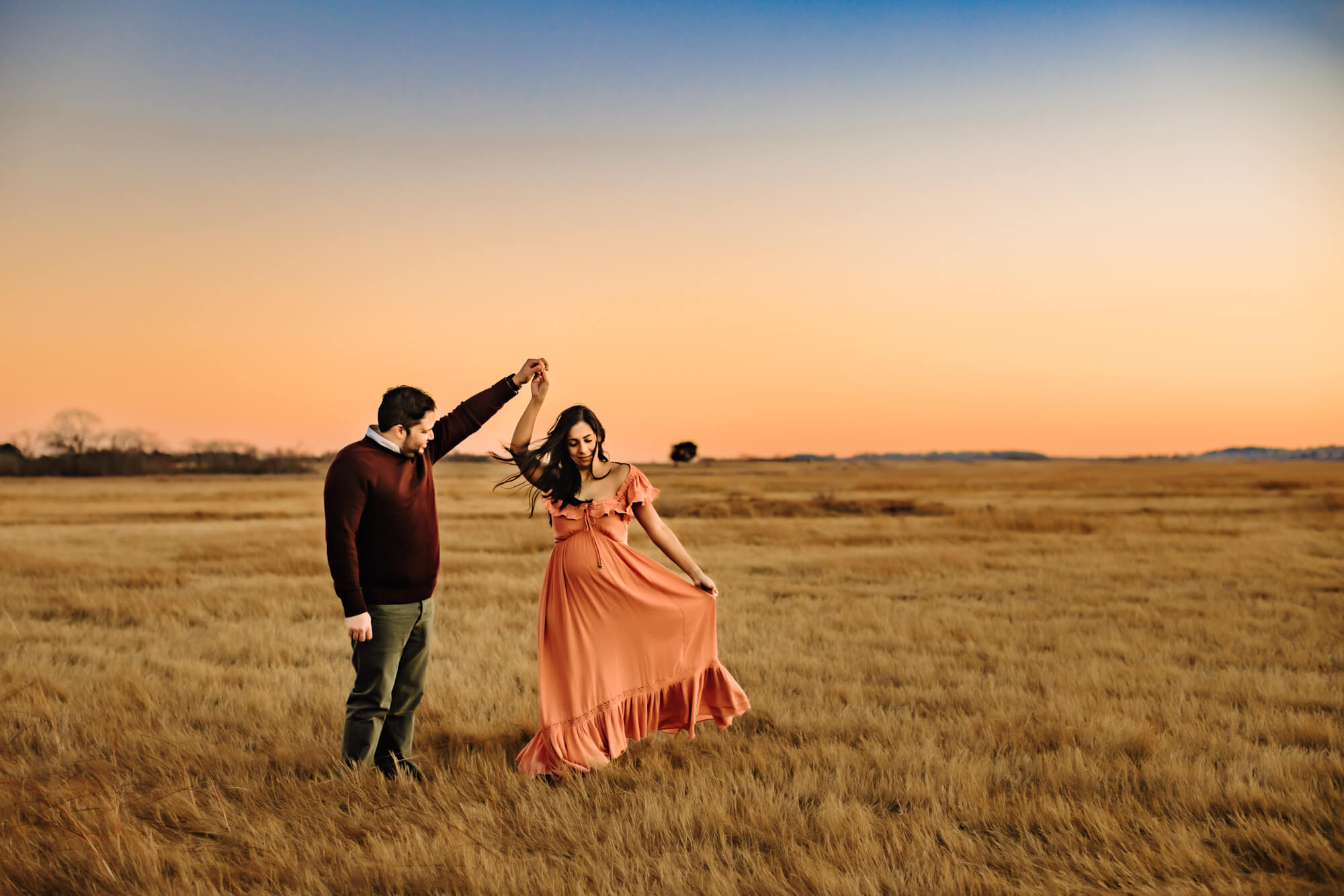 What if you don't like the photos?
You will always be pleasantly surprised with your photo gallery if you do your research in advance. Photographers have a personal signature style. If you like what you've seen on his/her website and social media the happiness battle is won already.
Your photographer will capture your family's essence embracing his/her artistic approach. You'll get "in-between" or posed moments captured with a unique editing style. Talk to your photographer ahead of time, get a sense of who she/he is, you'll know soon if your heart says YES, this is it!
It's a matter of trust
If you're looking for posed photos with everyone looking at the camera, a studio photographer might be the best option. If you want to document life as it happens, a lifestyle photographer is what you're looking for. Every artist is true to his/her style, so you won't be frustrated if you know what to expect. The photographer will work the best angles to capture the light and moments that are worth freezing.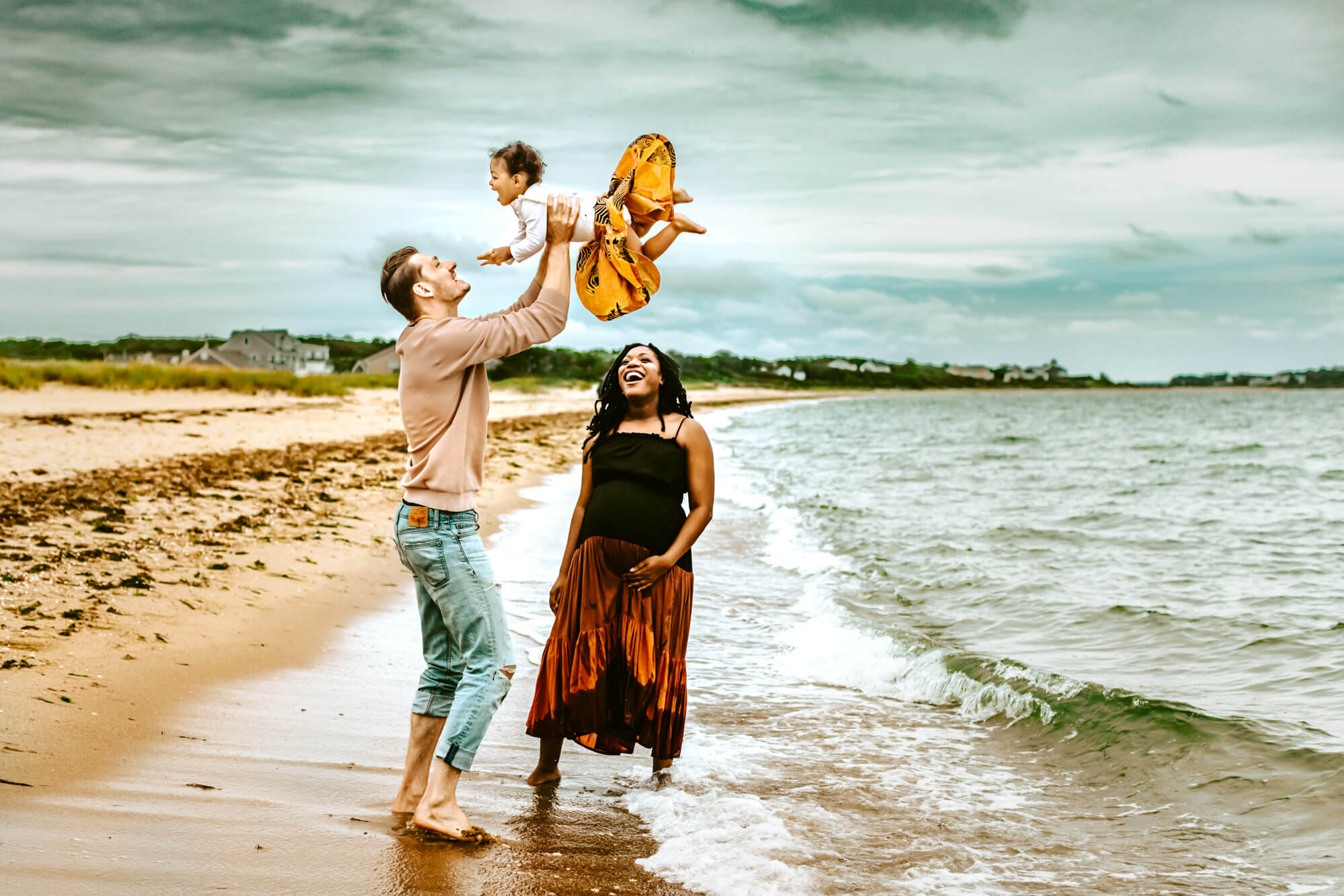 Learn more with the guide to having the pregnancy and newborn photo session that you want
Love,
Andre
ABOUT ANDRE TORO PHOTOGRAPHY
Andre Toro is an award-winning family photographer based in Lexington, MA. She calls her style Real Art Photography, which she defines as Fine Art inspired by candid moments. Andre is a passionate soul, obsessed with human connection, and emotive storytelling. She believes love is raw, messy, and beautiful. To inquiry about booking a photo session, please contact her at andretorophoto@gmail.com