Your photos are awesome! After all the craziness, you and your family look all perfect, happy, and gorgeous! Your photo gallery is beautiful and you want to display your portraits for everyone to see the laughs, the hugs, the love. Ready to have them printed?
Wait, you say. I don't know how. What's my best option? Where should I print? What if my budget is limited? I answer these and other questions and more on printing. Keep on reading!
Things to Keep in Mind When Printing Photos:
Print size ~ if you're printing a professional photographer's photos you shouldn't have any problem with the resolution and size. With a full frame camera, prints can be as large as 30''×40'' without any grain. For more common print formats, 8''×10'' is a size that doesn't require rocket high resolution.
Timing ~ as any business, printing labs have peak seasons. Around Christmas, Mother's Day and Father's Day there might be strict deadlines to make the Holiday cut. Make sure you send to print with enough time to allow for potential holiday delays.
Quality vs file size ~ This question is so common and confusing. I love this guide that I found online that shows you the kind of quality you can expect based on the size (I can't steal its thunder, it's not my creation!)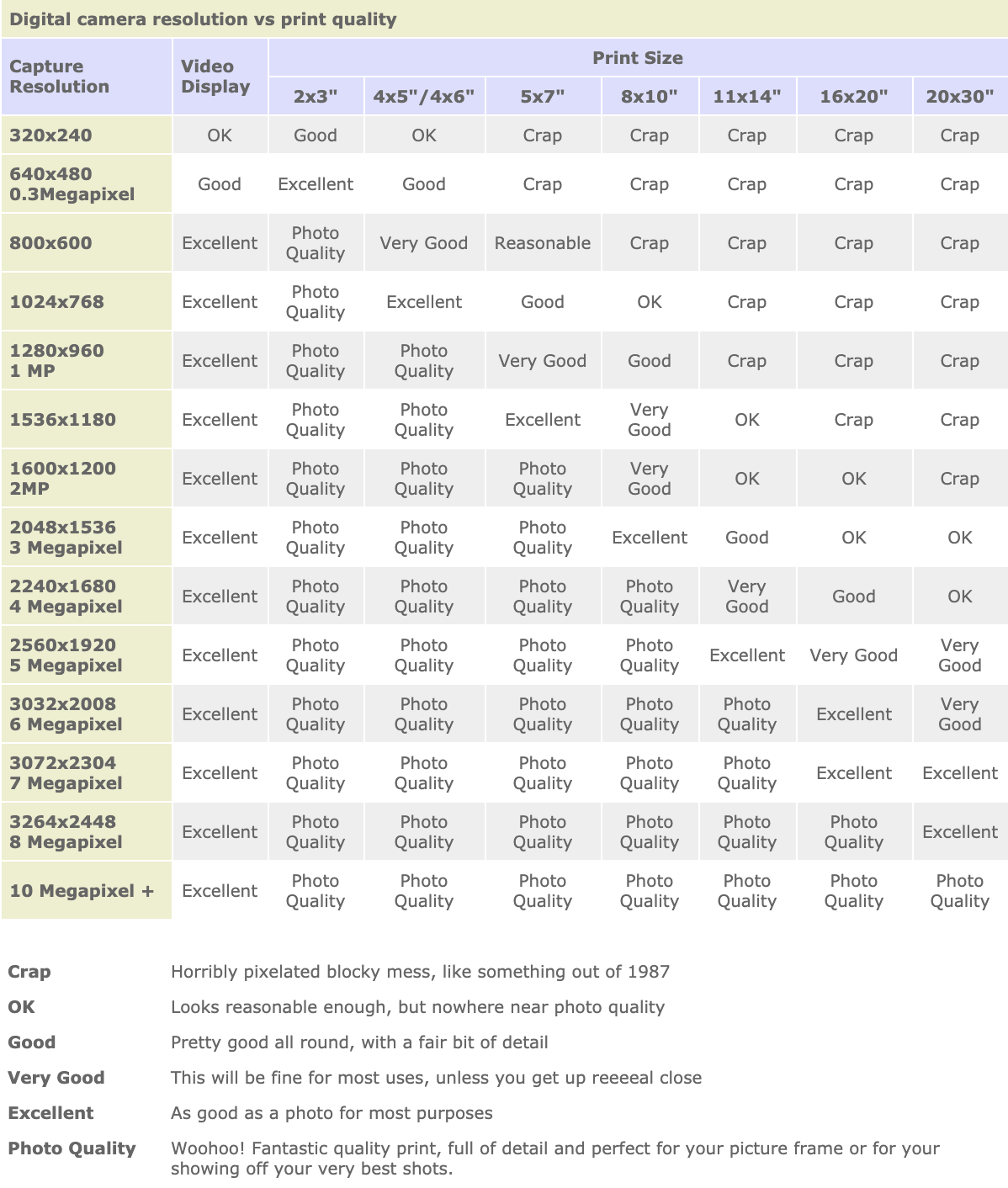 *table source: http://www.urban75.org/photos/print.html
My advice would be that if you know you're going to be printing many photos as 8''× 10'', investing in a good quality 8 MP or higher camera is highly recommended.
If instead, you're printing a professional photographers' photo, close your eyes and enjoy the ride. Any size, ANY format 'should' work out fabulously!
We printed the Fine Art portrait shown below on a 30''x40'' canvas! My client is SO happy with it, it's displayed on top of the chimney :)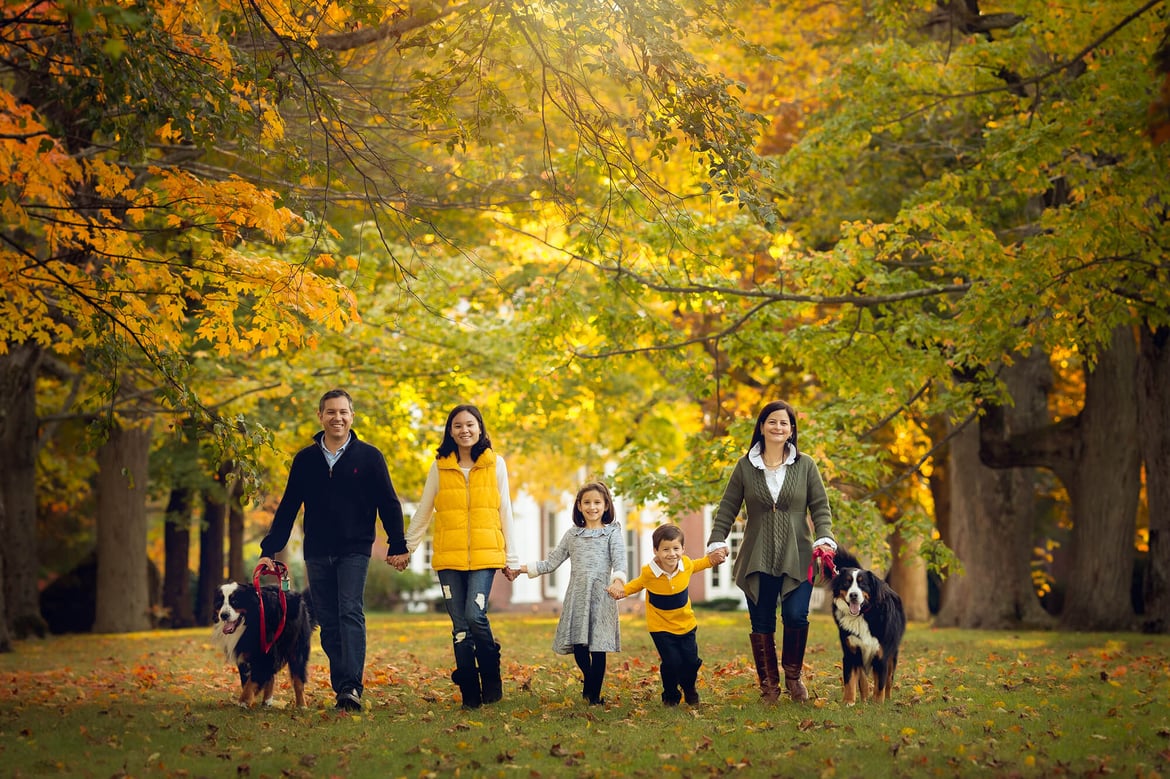 However, some formats work a bit better than others depending on the different styles of family photography. Here I answer a few of the questions that I am sure are crossing your mind right now:
What Photo Paper Should You Choose?
Matte. It's usually a non-reflective matte paper great for skin tones, soft images, and black & whites.
Silk. It has a soft feel, it produces a coating somewhere between a matte and glossy finish
Lustre. It's a semi-gloss paper with vibrant colors and excellent skin tones.
Glossy. Has the most vibrant colors with a highly reflective, glossy finish. My personal favorite.
Metallic. It adds shimmer and vibrant colors. Highly reflective, glossy finish.
Velvet. It has a fine, smooth matte surface which makes this paper versatile and ideal for printing black & white and color photographs as well as art reproductions with impressive pictorial depth.
Should you Print All of Them in Color or Pick Some for Black and White?
It is an eternal debate. It all depends on what speaks more to your soul.
B&W's portraits are timeless and more emotive, when you don't have color what you feel is what you see. When the portrait has too many distractions or there are too many people on it, printing in B&W helps drive the eye to the feeling you want to convey.

Color portraits are the most popular style. You can play with the paper type to add texture or a classic/timeless look & feel. My walls at home? 100% color.


What Are You Printing For?
Decorative
Frames vs Wall art. It all depends on the available space. Walls might be very limited in the city, therefore it's very convenient to use the coffee table with small frames or a photo album.

Canvas vs. Framed prints. Both are gorgeous it all depends on your style and preference. My twin has a 'canvas' house, I have a 'framed prints' house. The only caveat with canvas is that you have to commit to a longer period of time to have the canvas in walls. You can't 'change' the photo as you do in a frame. My walls are refreshed multiple times a year, therefore framed prints is what works best for my home.

Gift
This is a tricky one. I believe that tangible memories are the absolute best gift you can give family and friends. Yet you might not know the preferred style of your adored aunt. A workaround is either to gift Fine Art prints (you can go 11''×14'' but no frame) and let the person decide on the frame or discuss it in advance so there are no surprises or framed prints of your kids hidden in the basement :)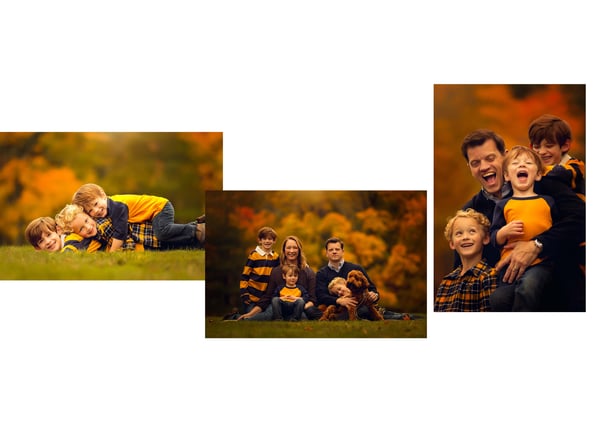 Ok, I know this is a lot of information. So take your time to do a little format research, compare photography styles and check out Pinterest boards showing how each alternative looks, and choose whatever makes your eyes shine!
Not enough time? Ok, no problem. In my opinions, these are the formats that work best depending on the occasion.
What photo format works best for what?

Family Portraits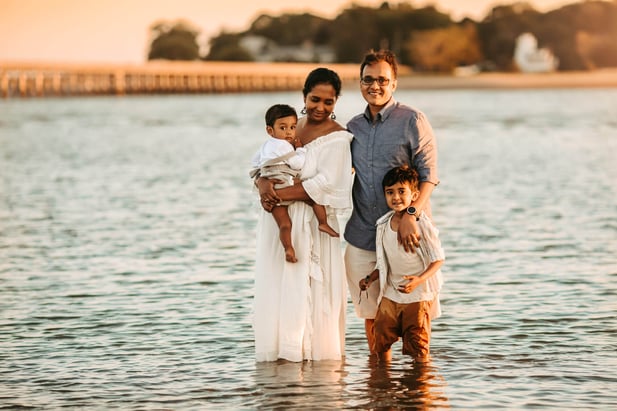 For this, every print product works. The options are endless, it all depends on your personal style and preference. You can go small or as big as your walls let you.
Canvas
Framed prints
Fine Art Prints ~ as a gift to family and friends, you might not want to select the frame for them.
Holiday Cards
Image blocks
Photo album
Float wraps
Calendars
Tree Ornaments
Classic Kids Fine Art Portraits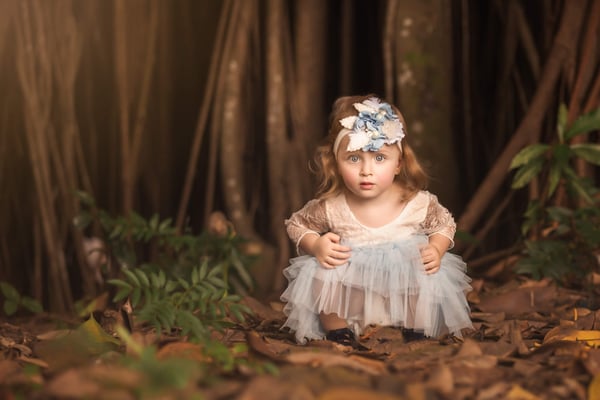 Usually, these classic portraits are displayed in big formats (think 20''×30'' and up). The most common places to display them are on top of the chimney or the living room.
Newborn Portraits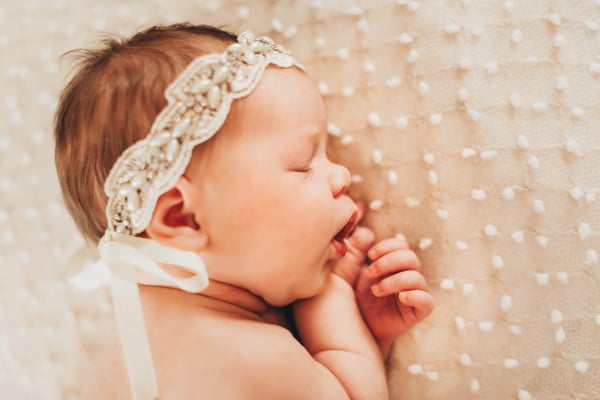 Many times these portraits are used to decorate the nursery or as gifts to family. Below are the most common ones.
Canvas
Framed prints
Birth announcements
Fine Art prints ~ as a gift to family and friends, you might not want to select the frame for them.
Image blocks
Photo album
Float wraps
Maternity Portraits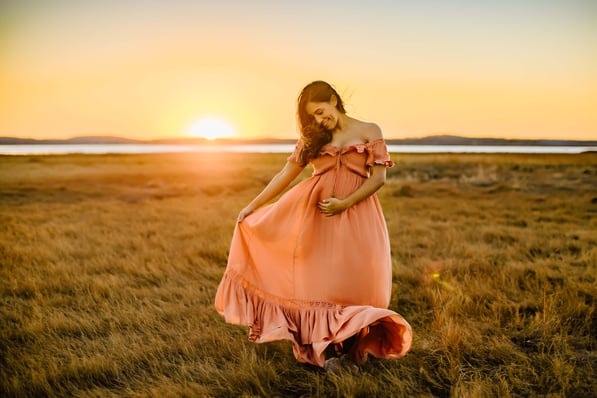 It's very common to combine pregnancy and newborn portraits to decorate the nursery or to do a single photo album that tells the baby story.
Canvas
Framed prints
Image blocks
Fine Art prints ~ as a gift to family and friends, you might not want to select the frame for them.
What About Digital Formats?
These are digital times, and technology is becoming part of our daily life. How does it integrate into the family photo display?
Digital photo frames. These are a great alternative if you don't have enough wall space at home. It's also THE best product for grandparents who won't be printing/framing photos that often. It's worth the extra bucks to buy one in which you can share moments instantly via email of an app. That way you'll have a refreshed gallery every so often. The ones with USB are inconvenient, as a busy parent it's unrealistic that you'll have time to unplug, go to the computer, select photos, save it in the USB and plug it again :)
Digital photo books. It's a good alternative if you have family abroad and you want to share memories with a long lasting purpose (non-social media). There are great online software such as FlipHTML5 or Wix that allow you to design it and it also provides you with a free and high security space to store your book. The downside, all things digital have the potential to get obsolete. Today this 'tools' are hot, trendy, and safe. 10 years from now, who knows? The upside, if your photos don't have fantastic quality/resolution (non-professional portraits) then you'll be safe to display them online and not printing.
Videos. If you have the time and skills to create a video by all means go for it. You'll be delighted by visuals and audio at the same time. Your heart will melt and you'll probably shed a tear. Vimeo and Animoto are good softwares for this. The downside is the same, it's digital. You might lose the file (where is the purple external drive from 2018?? Did I save it in iCloud or OneDrive??) or just forget it exists.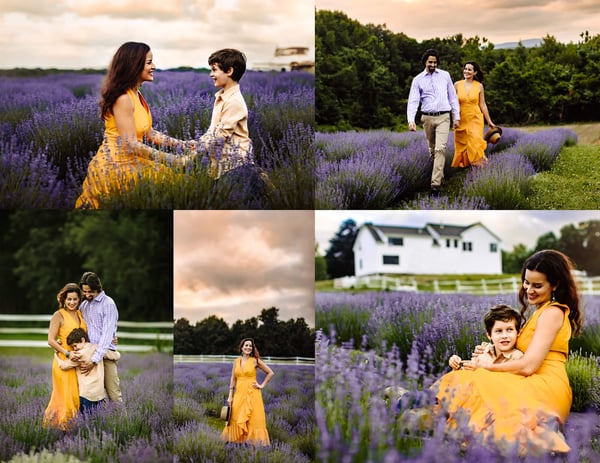 How Much Should I Pay for My Prints?
This is the million-dollar question (not that printing costs that much!) What you pay is what you get (and will determine how long the portrait will last). You should factor in the costs of printing in your budget plan and give it the same importance as how much you pay for a professional photoshoot.
Timing & Lasting
CVS/Walgreens/Walmart/Costco ~ these consumer printing labs that are easily accessible and fast don't offer good quality, I call them 3rd tier. In 1 hour or less, you'll get your prints yet the colors won't be accurate. It all depends on how the printer is calibrated, resulting in images looking more blue/red/yellow. These are GREAT places to print photos that you want to have placed in your fridge's door but not a photo you'd like to frame and display in the living room (even less so in a wall!). If you've spent a hundred/thousand of dollars in a photo session stay away from cheap printing, it will defeat the entire purpose. BTW, these 3rd tier labs sometimes charge MORE than 2nd tier labs just because they are convenience stores. So, you end up paying more for the worst quality.
Mpix/Shutterfly ~ in my opinion, these are 2nd tiers (in that order). Also, consumer labs yet are better calibrated. The turnaround is not instant as the kiosks but if you can wait for the delivery in a couple of days you'll be gladly surprised. I've seen my clients print small canvas and 11''×14'' framed prints that look great! It's just a quality gamble, as a professional photographer I wouldn't risk it printing in these labs.
Professional printing labs ~ these are Fine Art labs with high-end equipment and most of the time products that are crafted by hand, what I call 1st tier labs. Every shipment is signed off by an expert and if the quality is not 100% the photographer will receive a call to resolve the issue. These labs are only accessible to professional photographers. If your photographer is offering print products, you can have peace of mind that quality won't be compromised. Turn around are longer yet the wait is so worth it. These are Fine Art prints, classic, and timeless. Quality for generations to come. You can do from regular single prints, huge 40''×60'' gallery wraps, and everything in between. In this blog I walk you through how to value printing.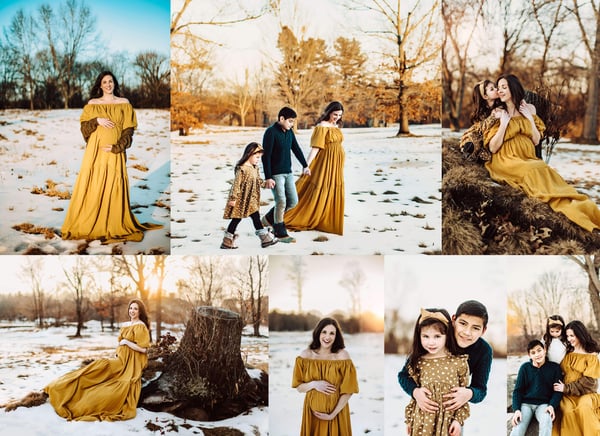 Show Me the Money!
Depending on the tier lab, prices will have a huge range. Don't panic, remember that tier 2 and 3 are low end photos and tier 1 are Fine Art portraits. It's apples to bananas in terms of quality.
Let's take a 8''×10'' as an example. Here are the 2020 average pricing (give or take) 3rd tier lab $3.99, 2nd tier lab $2.99, 1st tier professional lab $20-25.

There Are No Right or Wrongs When Printing
It's quite the decision to have a family photo session. Yet, the effort should extend beyond photo day! What you choose to do with the photos AFTER is as important as having them taken.
Printing your favorite portraits is a good decision, regardless of format. It all depends on what you're looking for and what your budget is. You might want to print fewer photos in the highest quality or your entire gallery in the mid-tier quality. At the end of the day having tangible memories is what's important. Digital files disappear, storage devices (or cloud) might get obsolete yet your prints will be there to walk you through memory lane.
Hope this helps you navigate printing options!
Love,
Andre
ABOUT ANDRE TORO PHOTOGRAPHY
Andre Toro is an award-wining family photographer based in Boston, MA. She calls her style Real Art Photography, which she defines as Fine Art inspired by candid moments. Andre is a passionate soul, obsessed with human connection, and emotive storytelling. She believes love is raw, messy, and beautiful. To inquiry about booking a photo session, please contact her at andretorophoto@gmail.com