Styling is the most common concern moms have when they think about family photos. Life is busy already, we're running on a tight schedule, so thinking about HOW to take the time to assemble clothes can be VERY discouring to the point that you might skip the photos altogether. Fear no more, I hope today's blog lifts your spirit! When you hire a professional photographer like ATP, you get the whole deal, a white-glove experience! What does this mean? we do the work for you. We style your family. Yep, you heard it correctly ❤️. Keep reading and get excited!
Estimated Reading Time: 7 min
My styling work will begin 4-6 weeks before your session, this will give us enough time to find/purchase and try the outfits.
From booking to looking gorgeous
The family questionnaire, styling vibe
Once you book your family photos with ATP, the fun begins! I'll learn tons about your family 💛. We will chat over the phone or we can do it all via email. I have your back. I'll understand what makes your heart tic, the ages & genders of your family members, and overall what your family styling vibe is. This will give me all the input I need to work for you.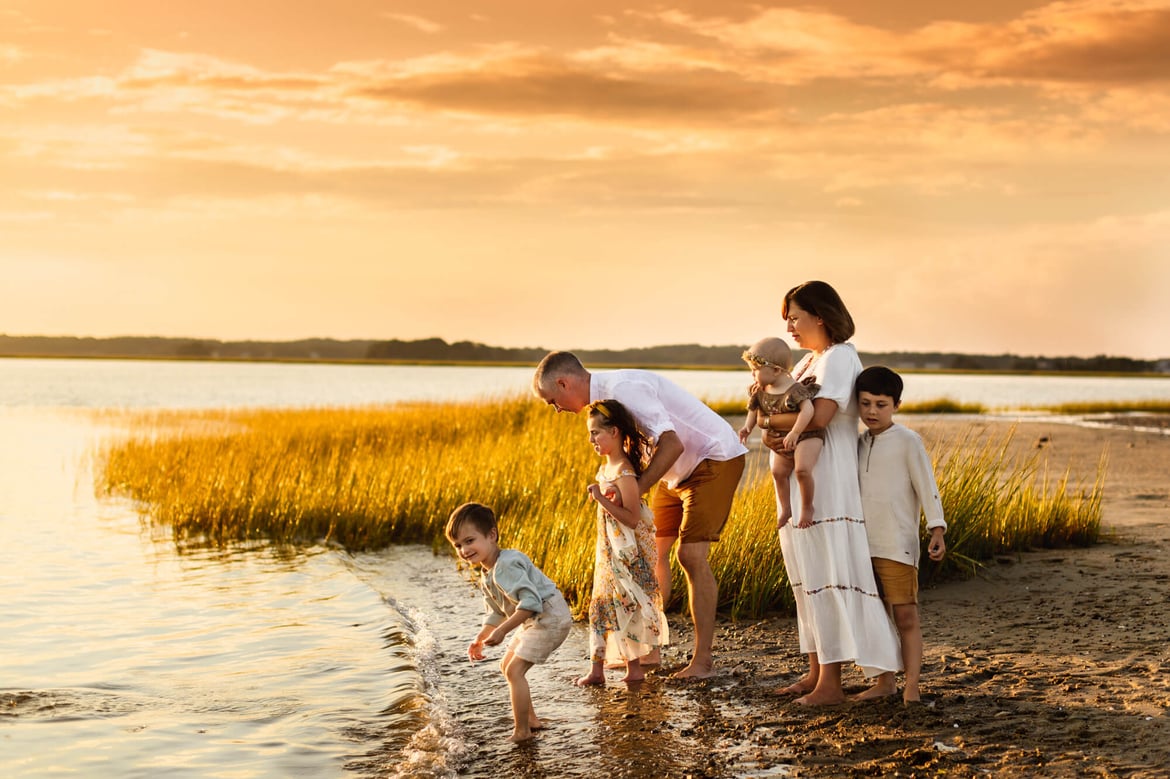 Styling Emails, wohooo!
After that first call/email, you'll sit back and enjoy the ride!. The next time you hear from me, you'll receive 2-3 emails all at once, each one with a unique look & feel, with outfits for your whole family.
The BEST PART? each item presented in those emails has a LINK to the store AND they are IN STOCK! How cool is that??
You can then purchase directly from those links OR you can look in your closet to see what similar items you already have.
We'll chat when you receive these emails. You can combine items from both emails, you get to mix & match following your heart.
My goal is for you to feel AWESOME about your outfits!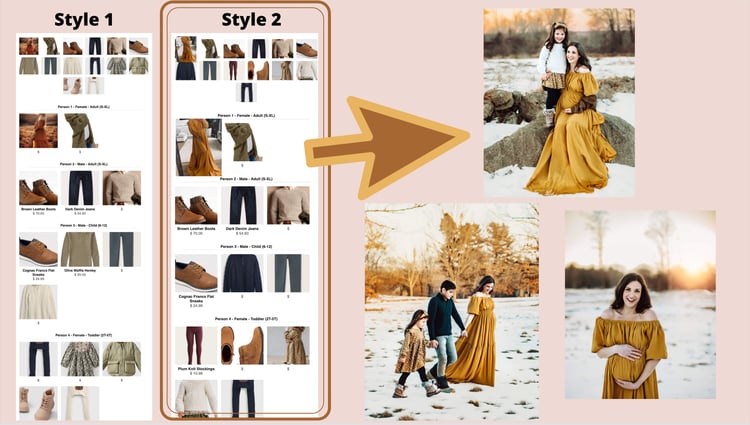 If you like the 2-3 outfits I picked for you (Mom), feel free to buy/try them all and see which one is THE one! That's why we start styling 4-6 weeks out 👍❤️
What if I have clothes in mind?
That's PERFECT! By all means...go for it!!
Some Moms already have in mind THE outfit they want to wear. That's fantastic. I'm here to help YOU, so for styling, I will be as hands ON or hands OFF as you need me. That's why that first conversation takes place! To see how can I help you with styling.
In this session shown below, mom was in-between 2 gorgeous dresses! I helped her pick THE one and then we picked the outfits for her daughter and husband. She had all the outfits at home and just needed guidance on which ones to wear to have a cohesive/ gorgeous look & feel!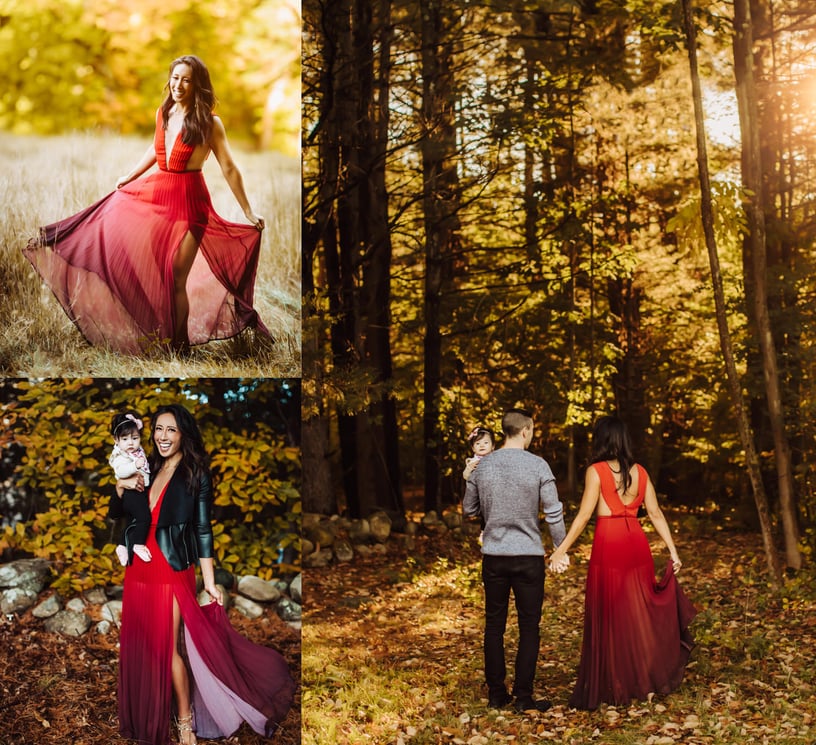 I've heard about renting a dress?? is that FOR REAL?
Yessss! You'll get access to beautiful gowns/dresses! I'll share them in my styling emails. I work with vendors that rent dresses JUST for photos! That means that you'll be able to wear a stunning & unique piece that you would otherwise not buy for your own closet. Think about $500-$1,000 dresses that you rent for $120 - $150.
I do it all the time. Once a year, I rent a dress for my own family photos! I pick an EPIC dress that speaks to my soul! For a reasonable price, I get to look like a queen or maybe an Outlander character, right? It's so worth it!!
I'll introduce you to these wonderful vendors! These dresses are JUST for photos.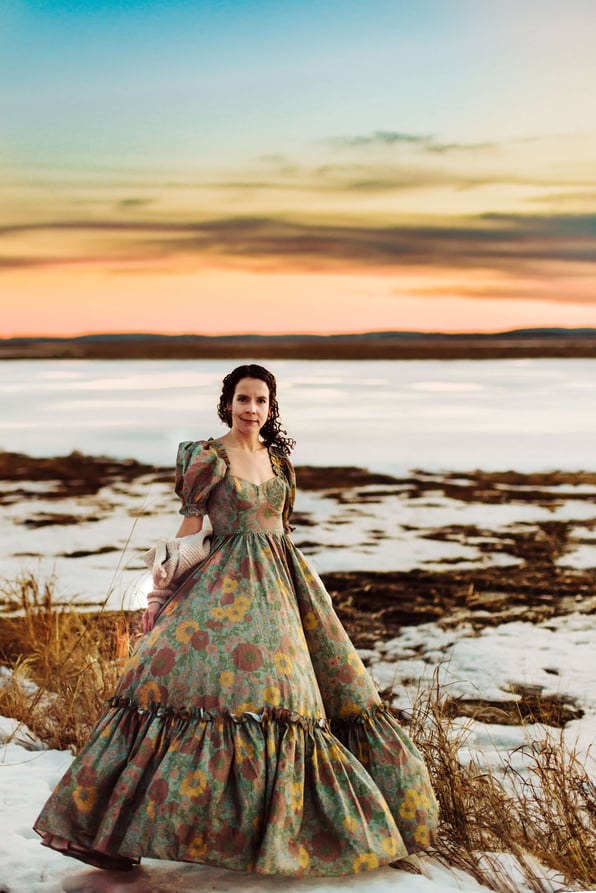 OK. Can you please show me examples of COMPLETE LOOKS you've put together for families?
By all means!! Let's break it out by season.
Spring Styling
My twin's spring session. Wohooo. She loves short dresses for her girls ❤️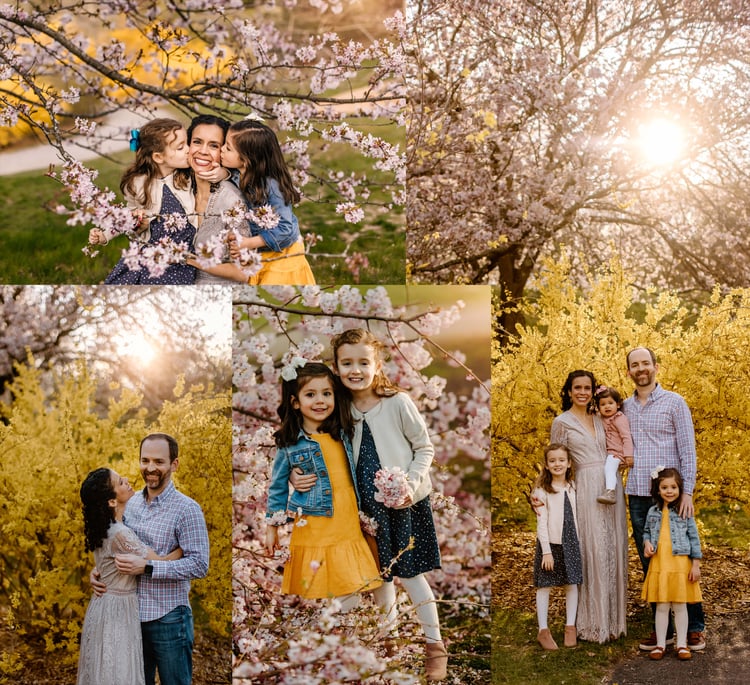 My family's spring outfits. I'm all about Maxi dresses for me and the girls! wohooo ❤️

Summer Styling
Beach Sessions
Here are a couple of Beach Sessions. I styled them all. I LOVE how gorgeous the looks are! All so different. Each has a vibe that makes you FEEL the family's story ❤️
This styling brings the nostalgia of those childhood summer days 💛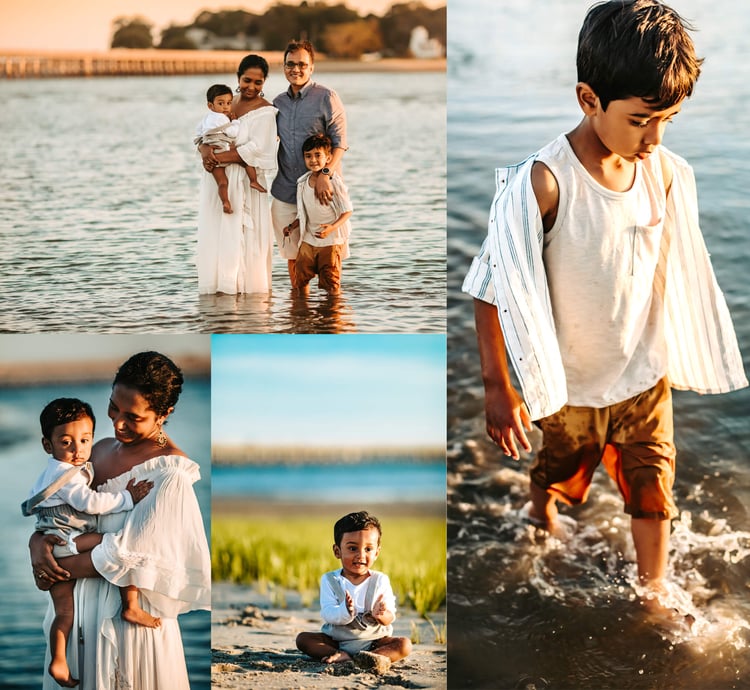 Black at the beach is SO gorgeous, add a hat and the look is stunning!

There is nothing more adorable than suspenders on a little boy! Mom wearing a bandana gives the final gorgeous touch to this styling.

When you have 3 boys you want to make sure each one has a unique look and feel! Short sleeves, long sleeves, stripes, and a hoodie. Super cute beach outfits in neutral tones.


Lavender Session
There is so much beauty in a field surrounded by deep purple! Having mom pop in yellow was at the center of the styling. She looked gorgeous! Every other color flows around her.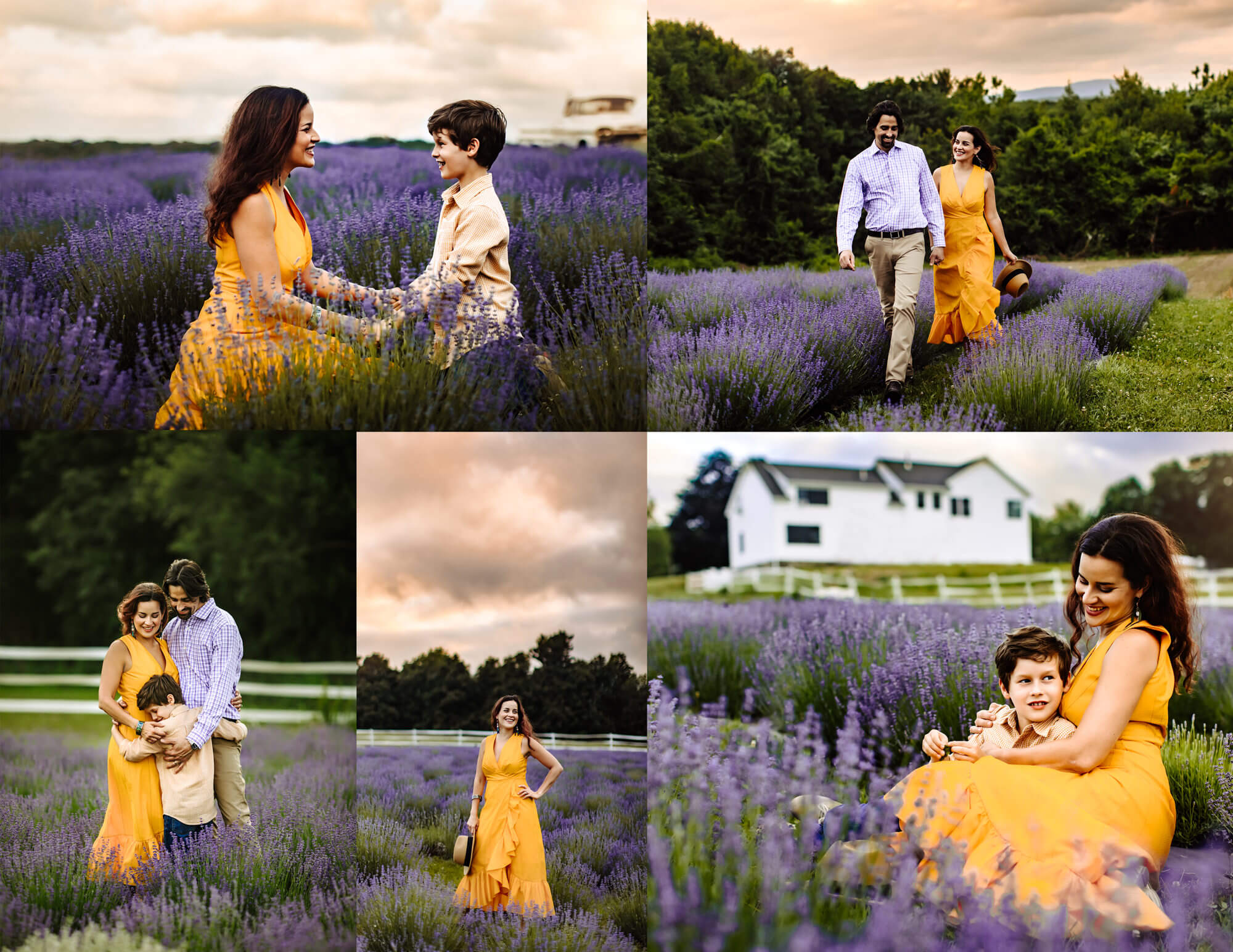 My family again! haha, yes.. I preach by example and I photograph my own family multiple times a year! For us it was all about my oldest daughter in rust color and us in neutrals, ivory & black.

Fall Session
In sceneries with the epic golden grass, I love RUST! It adds a gorgeous vibrant color. Mom was glowing! Maxi dresses for the ladies and the boy in plaid!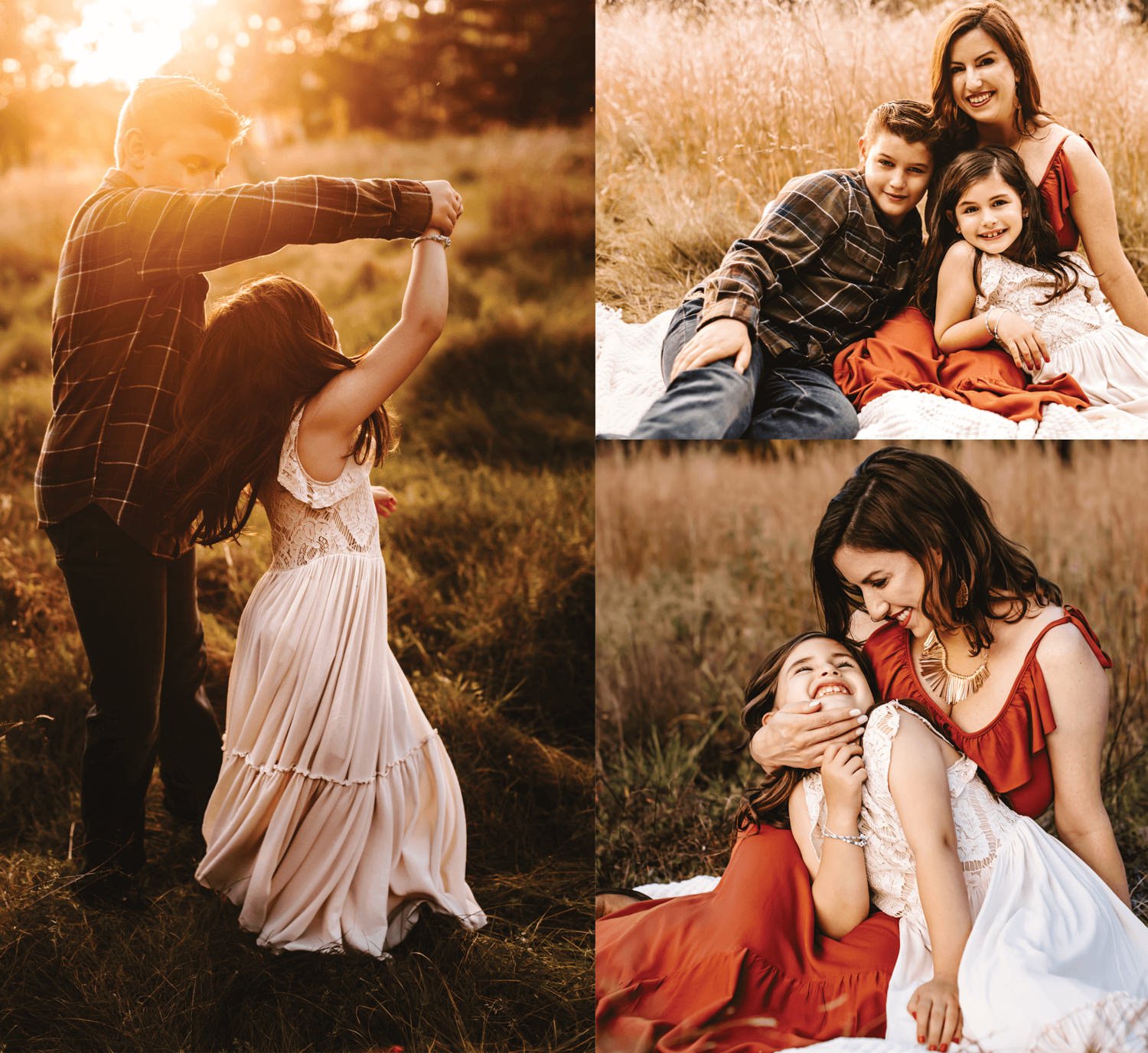 In this case, it was peak foliage and I knew the leaves colors were going to be bold. Mom was wearing RED WINE. Vests for the boys and stripes to add movement.

My styling emails had different dresses, when Mom picked THIS ONE, I jumped up and down!!! This was my favorite dress EVER of all Fall 2021. Mom looked like a goddess. The MOVEMENT that the dress had was incredible. It was a BOLD dress and mom trusted me blindly, I was SO HAPPY with her trust! She rocked the city + Boston Public Garden in that dress!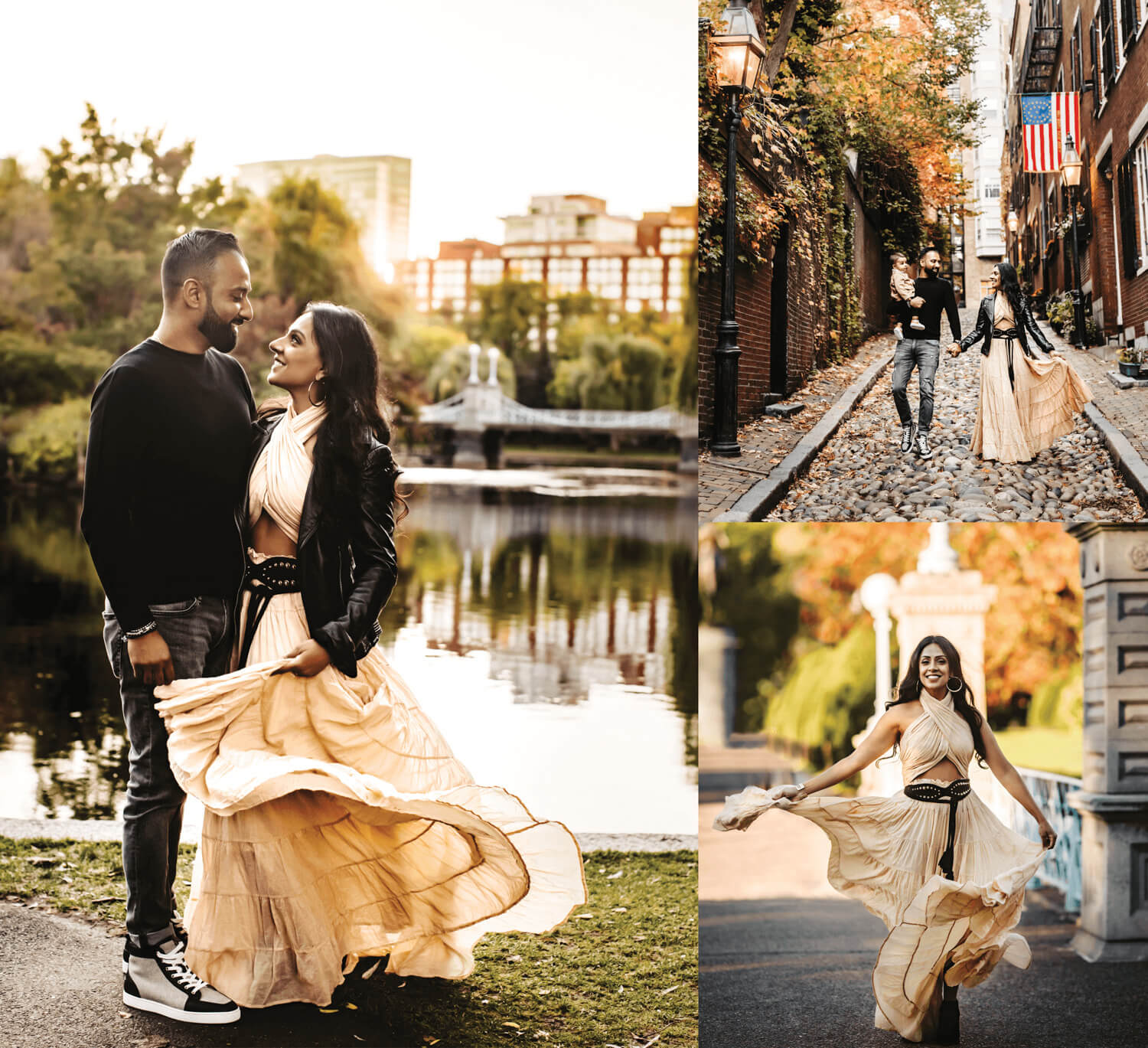 All about muted tones! Mom was in grey with a rust shall, the little girl with a rust dress and knitted ivory sweater. Mom's boots complemented the daughter's outfit. Dad in olive + grey!

My family again! haha.. I HAD to photograph my loved ones on this epic tree farm. I decided that mustard was going to run our Fall show. I completed the outfits with ivory and beige. Having maxi dresses with sweaters on top gives it a whole different look & feel!

Winter Session
Light pink is a tone I LOVE for Winter. You would never expect THIS session to be a Winter one. It was mid-December. We had planned for a knitted sweater for Mom but THAT day the sunset was 50F! That's the beauty of planning for layers. Mom was dreaming of photos with her gorgeous dress and we made it happen! She used her sweater to warm up while we walked and explored the location.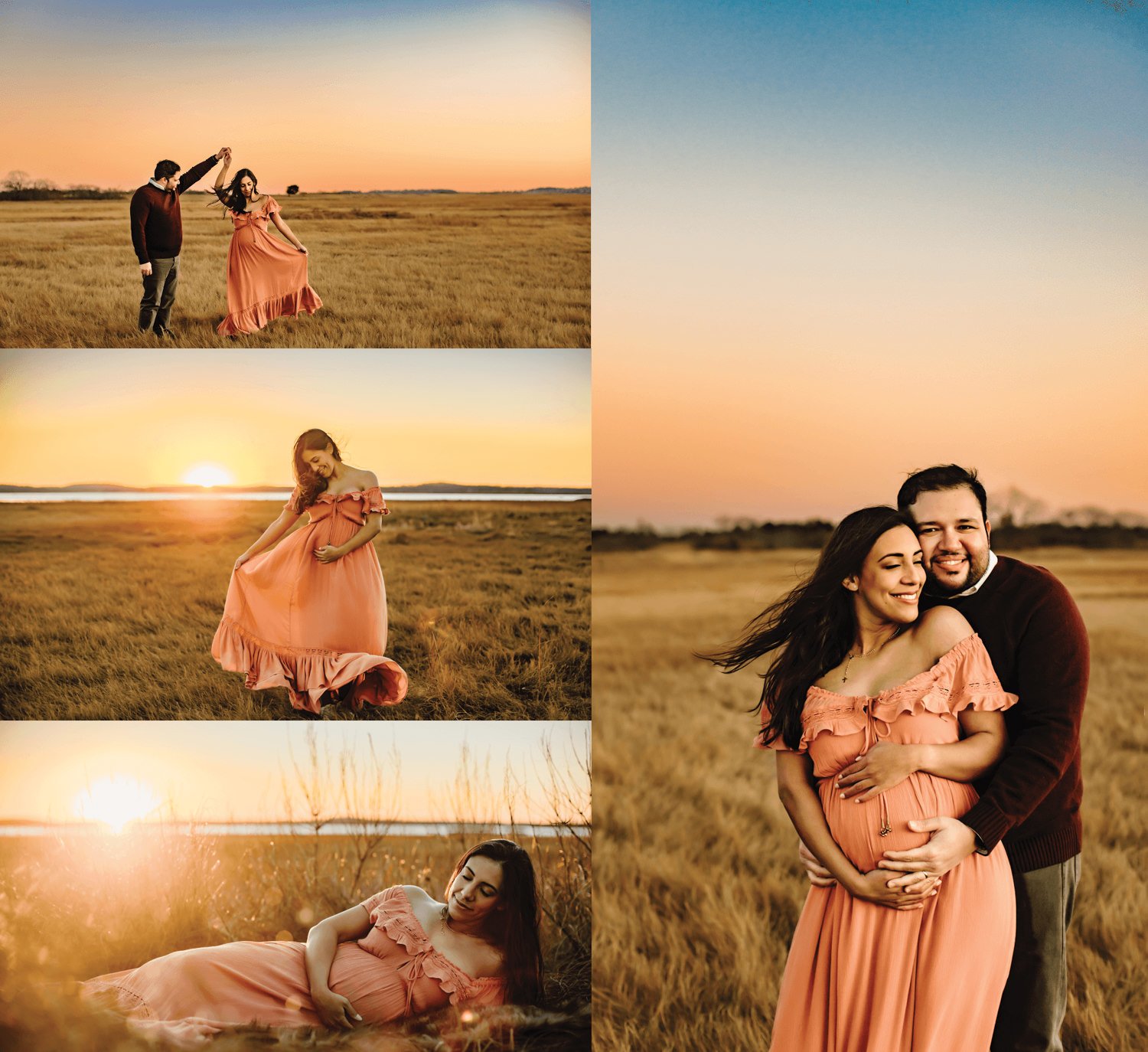 Mustard is a gorgeous color for winter photos. It pops and contrasts against the white snow. WARM colors are ideal for winter photos. Navy + gray + ivory are perfect to combine with Mom's GORGEOUS mustard dress.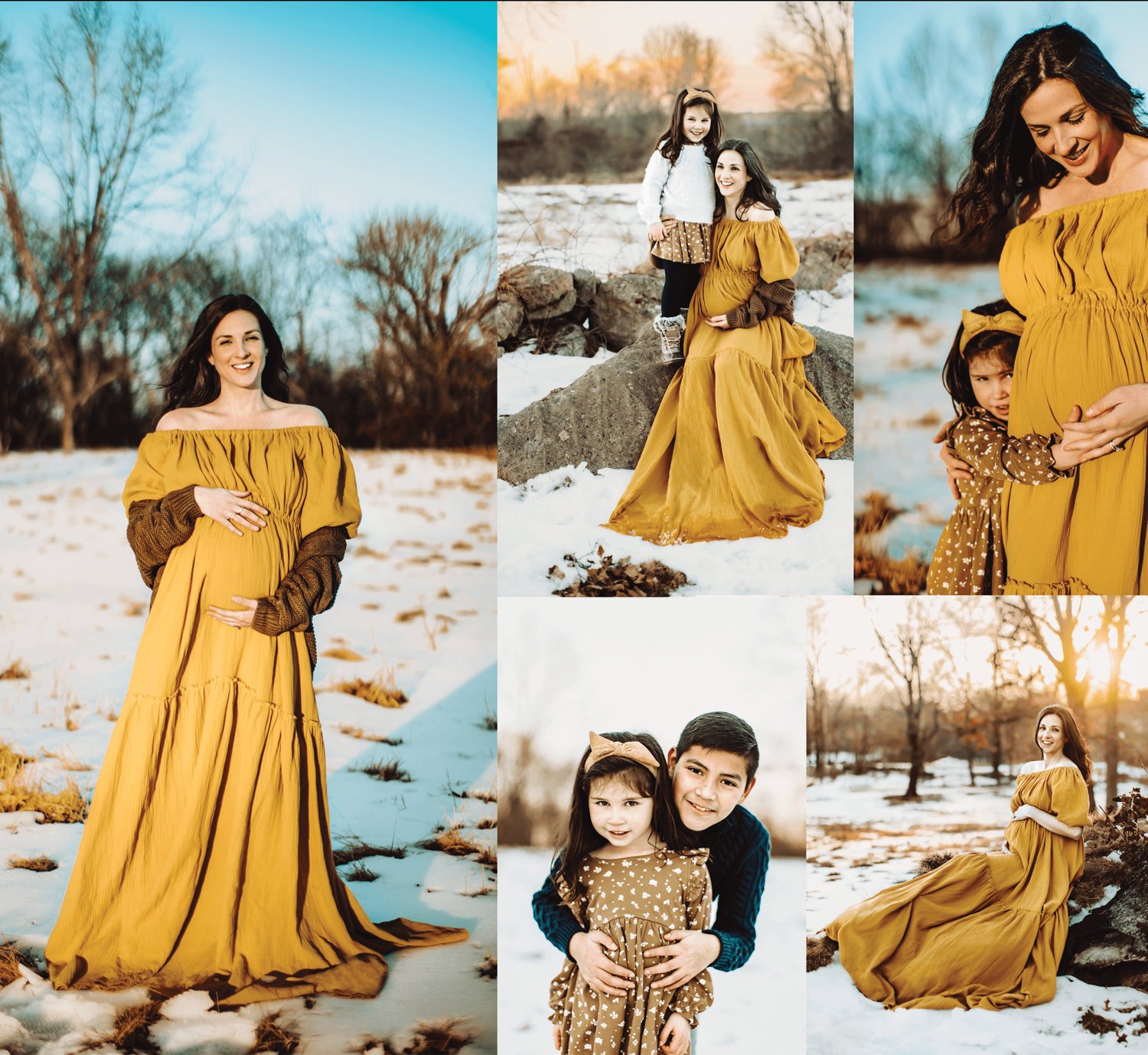 And my family again! I'm SO happy that in 2021, I was able to photograph my family in EVERY season! I get to experience first-hand what my clients feel on the other side of the camera. I also get to build outfits for us and that's super fun!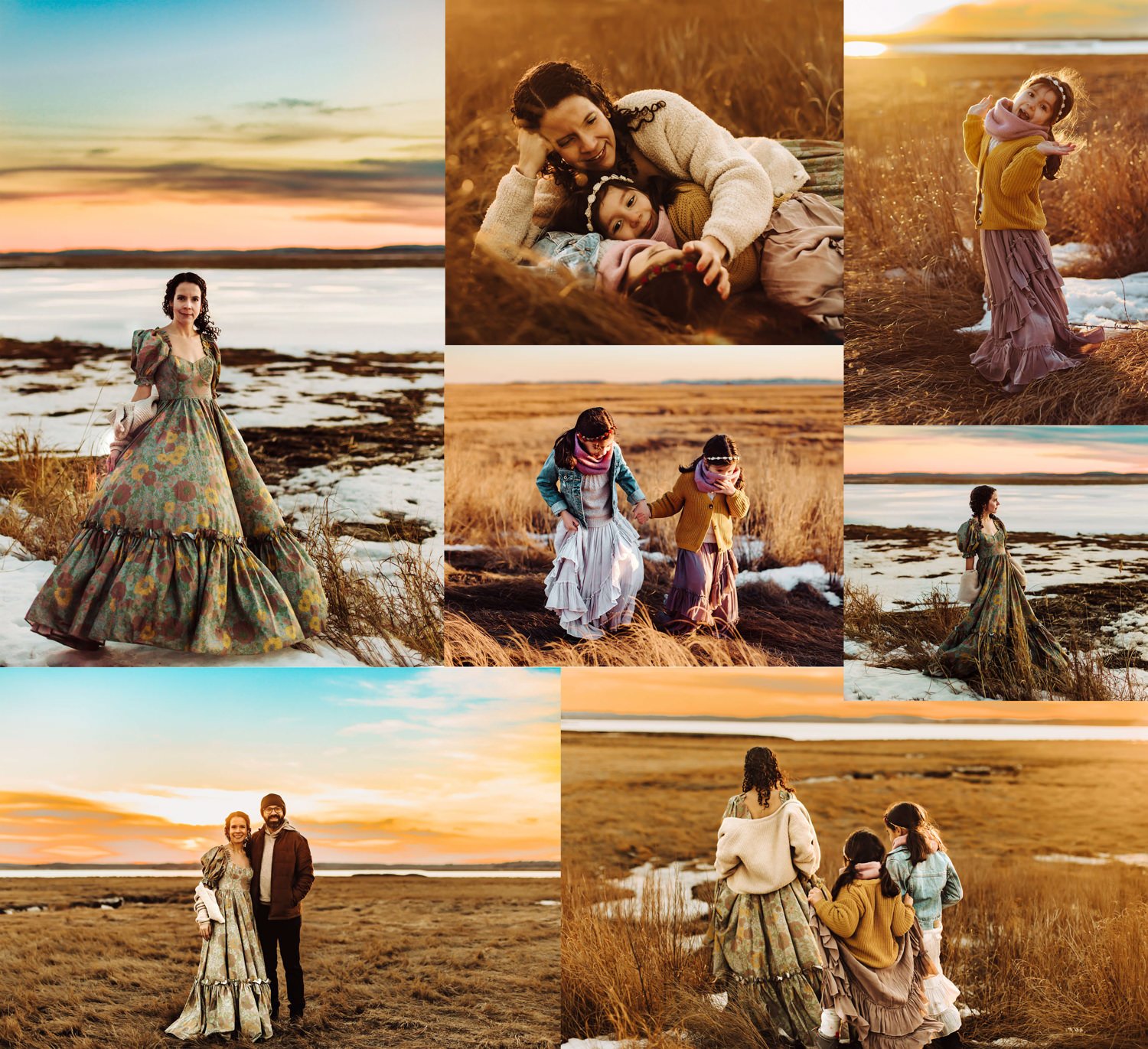 The Thought Of Picking Outfits Has Kept You From Booking Family Photos?
I hope today's blog helps you navigate how EASY and stress-free styling can be! We (photographers) get to do the hard job for you! We navigate sites and use our tools to build THE MOST gorgeous outfits for your family photos!! You just have to follow your heart and pick what speaks to your heart!
We'll text while you choose and we'll celebrate once the outfits arrive!
The family sessions STARTS at booking! Styling is part of the process and it WILL be super fun!! We're here to help you and make your family FEEL the most beautiful ever!
Happy, easy, and gorgeous styling is what family photo session dreams are made of!
Book and enjoy the ride! 💛💛💛💛💛
Love,
Andre
ABOUT ANDRE TORO PHOTOGRAPHY
Andre Toro is an award-winning and published family photographer based in Lexington, MA. She calls her style Real Art Photography, which she defines as Fine Art inspired by candid moments. Andre is a passionate soul, obsessed with human connection, and emotive storytelling. She believes love is raw, messy, and beautiful. To inquiry about booking a photo session, please contact her at andre@andretorophotography.com