Congrats! You hired a professional photographer, you had a wonderful family photo shoot, got a breathtaking gallery with stunning photos, now what's next?
Believe it or not, most clients who hire and pay hundred of dollars in a session don't print a single photo. They become files uploaded in social media, yet the walls at home are craving for memories.
This is super common and the reason behind it is that there is little direction or guidance on what to do after the photos are delivered. In this blog I open your eyes to endless printing possibilities!
Not every photographer offers professional printing services or has an e-commerce platform attached to its website, so chances are that you get your photos in Dropbox or other file sharing mode. And now you're lost. What should you do with all that?
Print, print, print. When you do this, the memory becomes tangible. It becomes real. When you save a photo to a hard drive, USB drive, or even the cloud there is no guarantee that memories will last as technology gets obsolete. Do you still keep that awesome CD or floppy disk where with your college photos? Probably not!

How to value printing?
What you pay is what you'll get. There are different alternatives, where quality and price vary. Here are your options
Photo kiosks and stores
There are very affordable places to print, like Walgreens or Walmart that even offer same day printing.
However, don't expect high quality. In these affordable consumer services, the printers might not be properly calibrated, therefore the photos might end up red/yellow/bluish depending on how the printer is set up. The material and quality will be compromised to make it affordable.
Accessible online labs
Second tier printing are online labs that are accessible to the public. Mpix is my favorite destination if you'd like good quality and are willing to pay a bit more than Shutterfly to get that extra quality touch.
Professional printing labs
Finally, professional printing labs are the absolute best destination for quality with outstanding materials. The printing takes time and customer service makes sure the product looks PERFECT before it gets shipped. There are no compromises.
These labs work in partnership with photographers, the regular customer doesn't have access to it, so you need a membership with an account. Professional photographers will give you access to these labs.
The printing formats are endless. You can customize any product, any size. Your photographer will design incredible pieces that meet your requirements and style.
There is a format for every need and type of session
Newborn photography's favorite print products
Canvas. This is the most popular format and a frame adds an extra touch. Moms adore to feature the baby in a big format, maybe hanged on top of the crib. It's usually the master piece on a nursery. Some families print multiple smaller size canvas and do a wall collage in the nursery, and this might include photos from the pregnancy session. You get to tell the welcome baby's story through stunning canvas.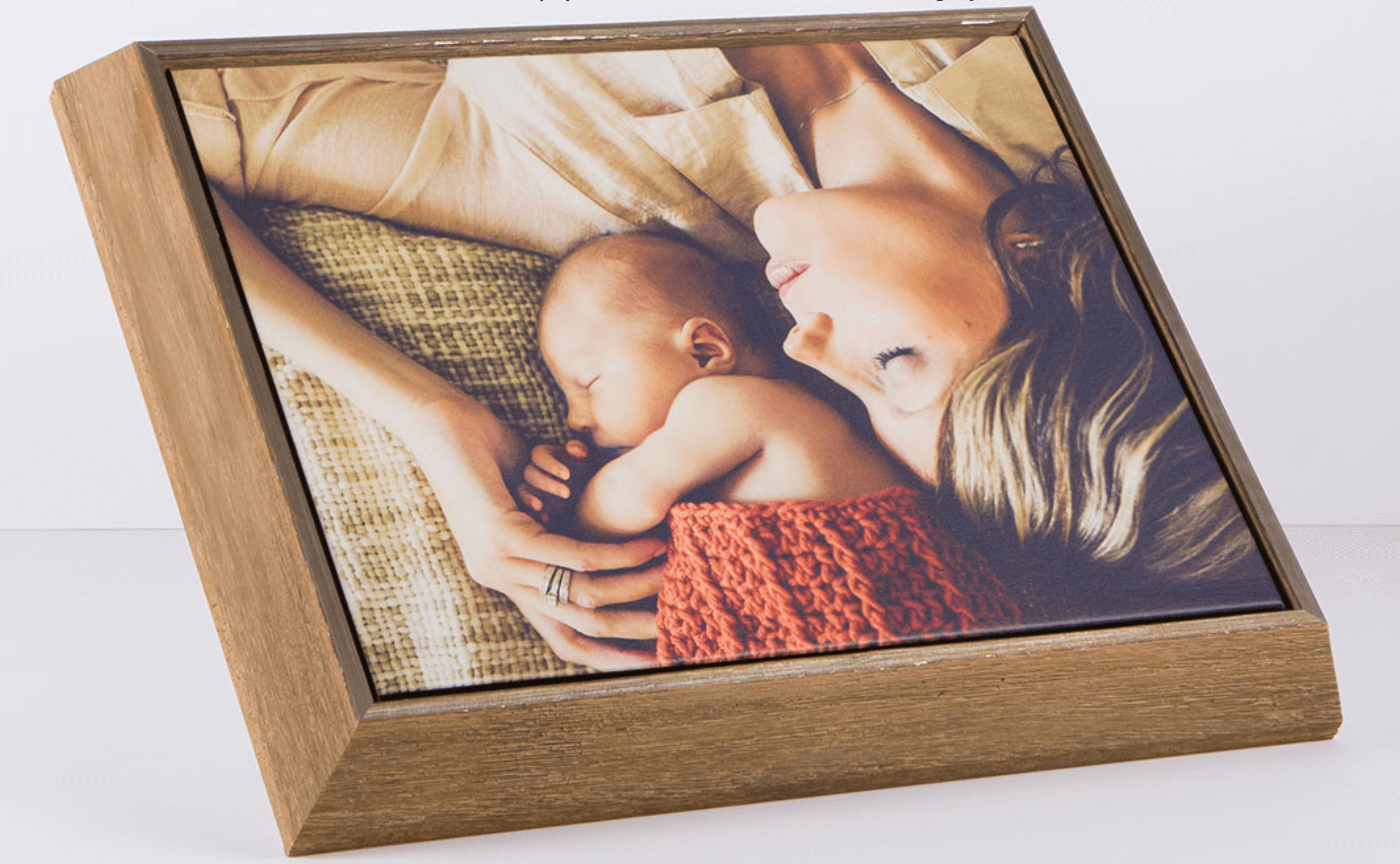 Announcement cards. For clients who paid for professional photos, having these adorable portraits displayed on this card is an all-time favorite.
Photo album. It's my personal favorite. It's a tangible and accessible format displayed on a coffee table for years to come, letting you add all the photos that you want. For newborn or family sessions, an album is a big win! It also makes a great gift for grandparents, who barely look at Social Media for posted photos.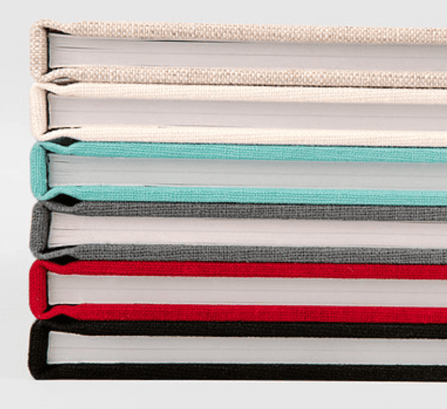 Family photography's favorite print products
Holiday cards. Probably the one and only format who most family do print.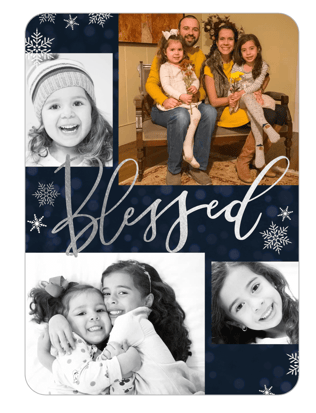 Image blocks. It lets you display multiple photos in one big frame. It has the same taste as canvas but it prints in Lustre or Metallic paper. It is a contemporary product with a classic look.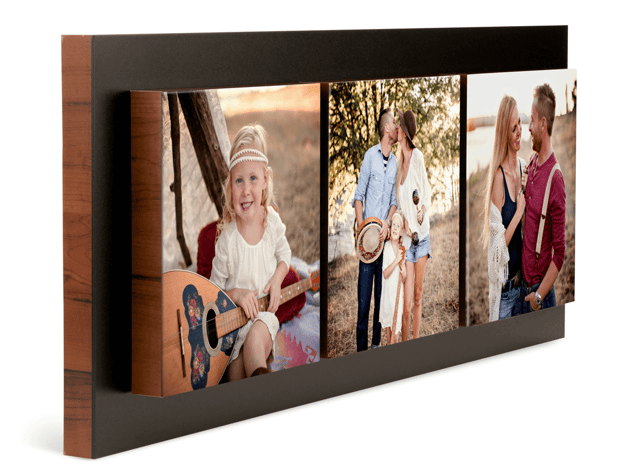 Framed prints. Another personal favorite of mine. You can print any size and match your home's decoration with a color frame. Most professional photographers offer frames too, so you don't have to go shopping afterwards. White glove experiences are nice to have when printing with a pro!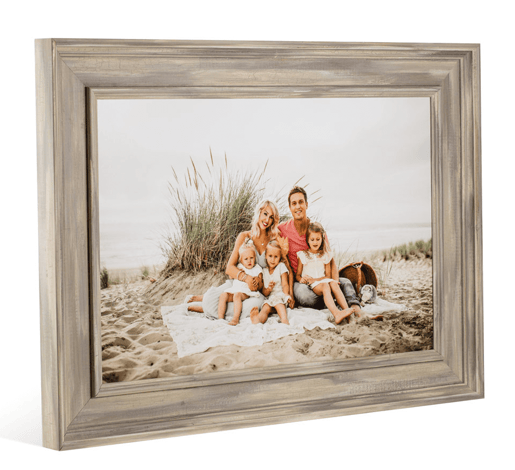 Canvas. This popular format works wonderful for every type of session. For family portraits, canvas can help you create the perfect decoration for any wall at home.
Float Wraps. So you like the canvas type of look but you'd like to display the photos in a table. Float canvas with an easel are a super stylish option. These make cute gifts for grandma!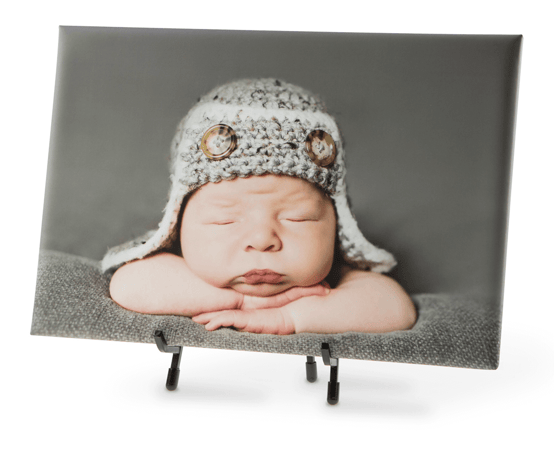 Calendar. This is a fun format that makes a cute Holiday gift. It can be printed in paper or in the fancy side, like in wood as shown in this photo. The downside is that once the year is over, it's usefulness is up and you end up throwing the calendar to the trash or saving it in a box for no one to see.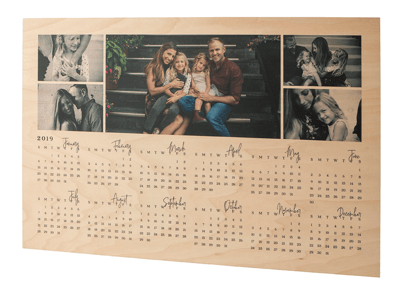 Prints. The most common format is Lustre paper, yet professional printing services offer many other options like bamboo, real maple wood, metal, etc. There are so many possibilities. If you'd like to go natural, talk to your photographer for modern alternatives.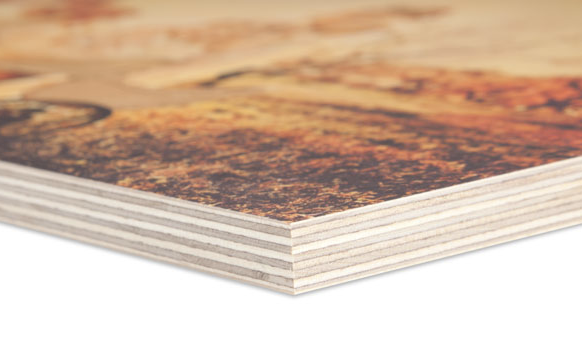 How time plays a key role on printing?
Peak seasons
Like any business, there are peak seasons for print goods. During this time all labs are back-to-back, there are hard deadlines to make the holiday cut. So, make sure that you make your order with enough time.
Professional printers take longer, since most orders are checked manually and signed off by an expert. Talk to your photographer to understand the turn around time.
Foremost, avoid last-minute printing decisions. Photo product make stunning gifts, it can be heart breaking to miss the deadline. Here are the most common Holidays and other festivities when print goods make amazing gifts:
Christmas
Mother's Day
Father's Day
Easter
Purim
Grandparents birthdays!
What if you want to reorder photos?
All labs will keep your order in their system up to a date, so making copies is super easy. You'll be able to reorder the same product without any hazel.
Labs offer seasonal discounts.
This is true for consumer and professional labs. Keep an eye open for offers, specially if your photographer sends you a coupon during unexpected time or signature holiday (Labor Day). Take advantage of it and print!
When it's the best time to print?
There is no real math or thesis behind it, it's just my personal experience. The best time to print is when you get your photos delivered by your photographers. The emotions run high, you're excited, even a happy tear might hit your cheek.
This is the best time to sit down with your photographer and speak your mind on what you're looking for. As soon as the photo high leaves, you calm down and go back to your routine, printing will not be top of mind.
Granted, you will want your photos displayed in walls or coffee table but you might not prioritize it out of thousand things to do. So while your heart is beating fast, design and print.
You'll be delighted afterwards, it's an investment 100% worth it. Technology gets obsolete, yet your home will be displayed with memories for years to come.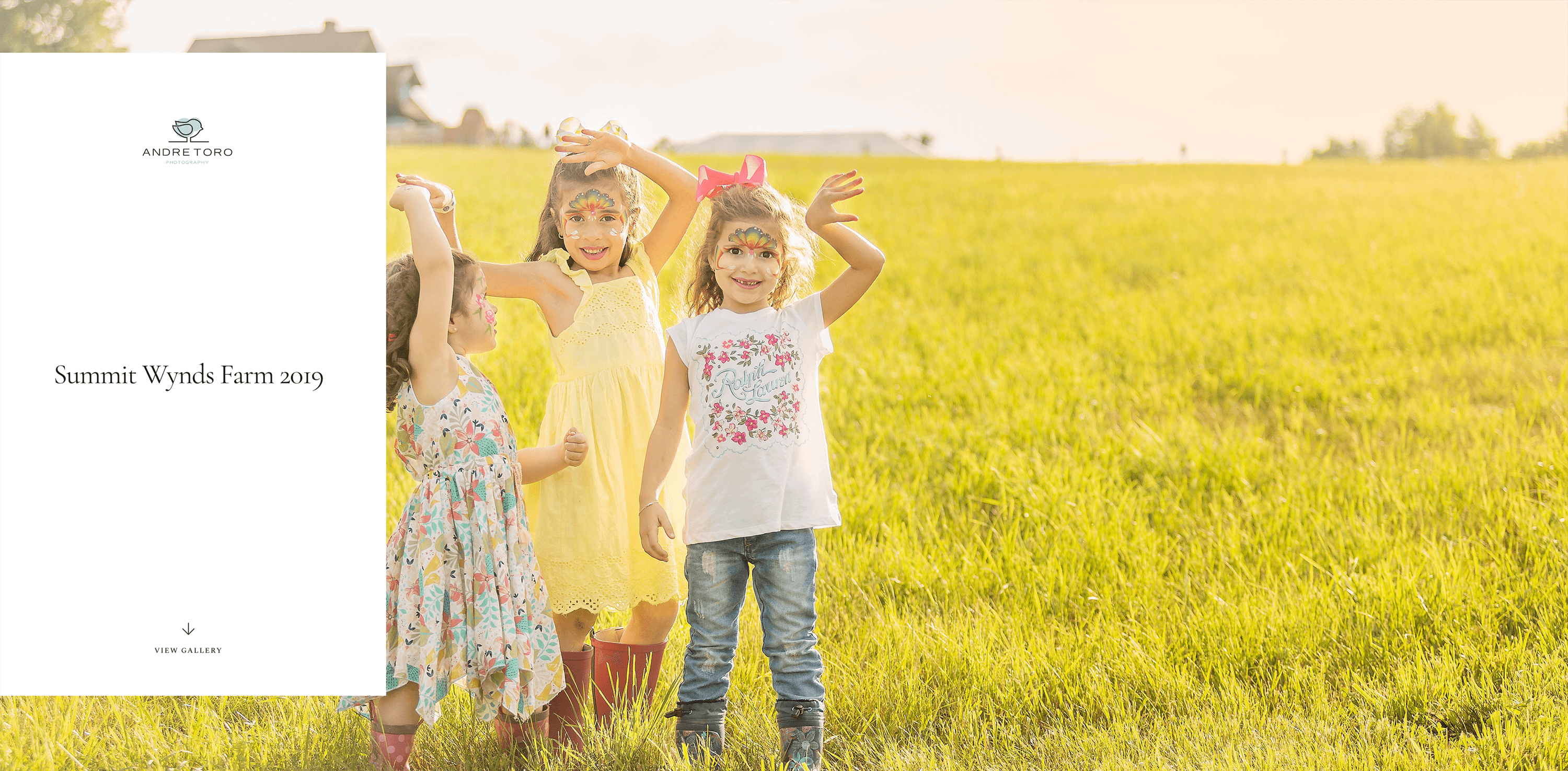 There's no small print on this one!
If you know WHERE you'd like the photos before the session takes place, the photographer can always tailor the shot for you. If you know you'd like a canvas X by X size on top of the crib, she/he will have this in mind and will make sure to capture moments in the frame and settings needed for that specific format.
But, in case that you have no clue as to what prints you'll want, then ask your photographer for advice and search the web for ideas and inspiration.
Happy printing! May your walls bring smiles for the years to come!
**all product images examples are taken from whcc.com