I LOVE taking professional headshots for my clients. Image may not be everything, but it's definitely the first exposure for most of us in the digital age.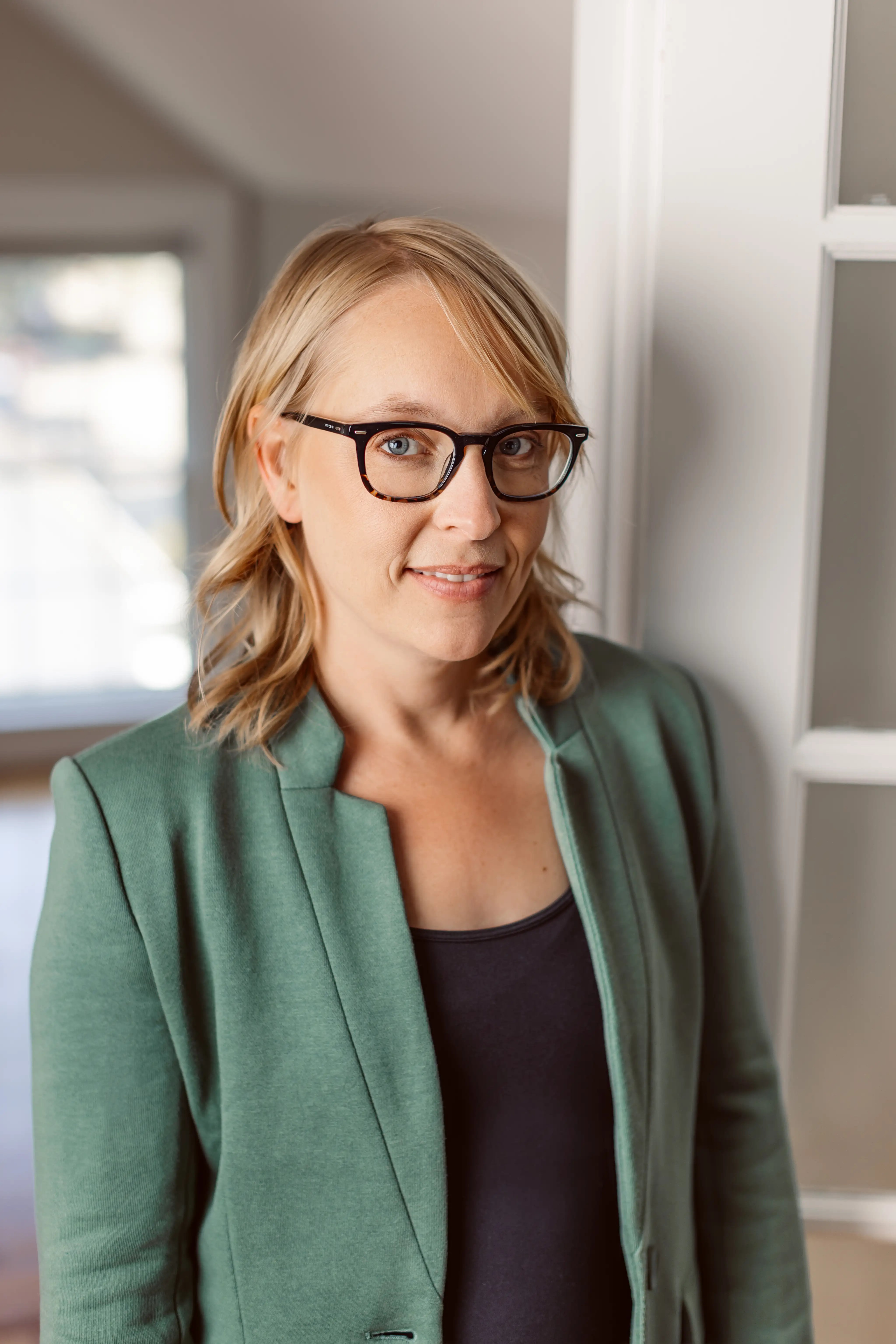 Whether you are in the corporate world or own your business, a professional headshot conveys your authenticity and approachability. The right photo is a powerful and underrated tool for success.

When I take your headshot, I aim to capture the essence of who you are, not just the outer appearance. A genuine smile or confident gaze makes you more relatable, approachable, and likable.

That's why I take a personalized approach to my headshot photography sessions. From wardrobe to styling, to understanding your professional goals, every element is considered.

My approach to headshots is about making you feel at ease during the photoshoot. Years of experience means that I know how to capture your best angles, put you in the right light, and help you relax in front of the camera. The process is a fun and empowering experience, resulting in images you'll be proud to share.

Recently two of my clients sat down for an interview about their experience with my indoor photography studio. I'm privileged to share their answers below.

So if you want to learn more about my headshot photography process, keep reading!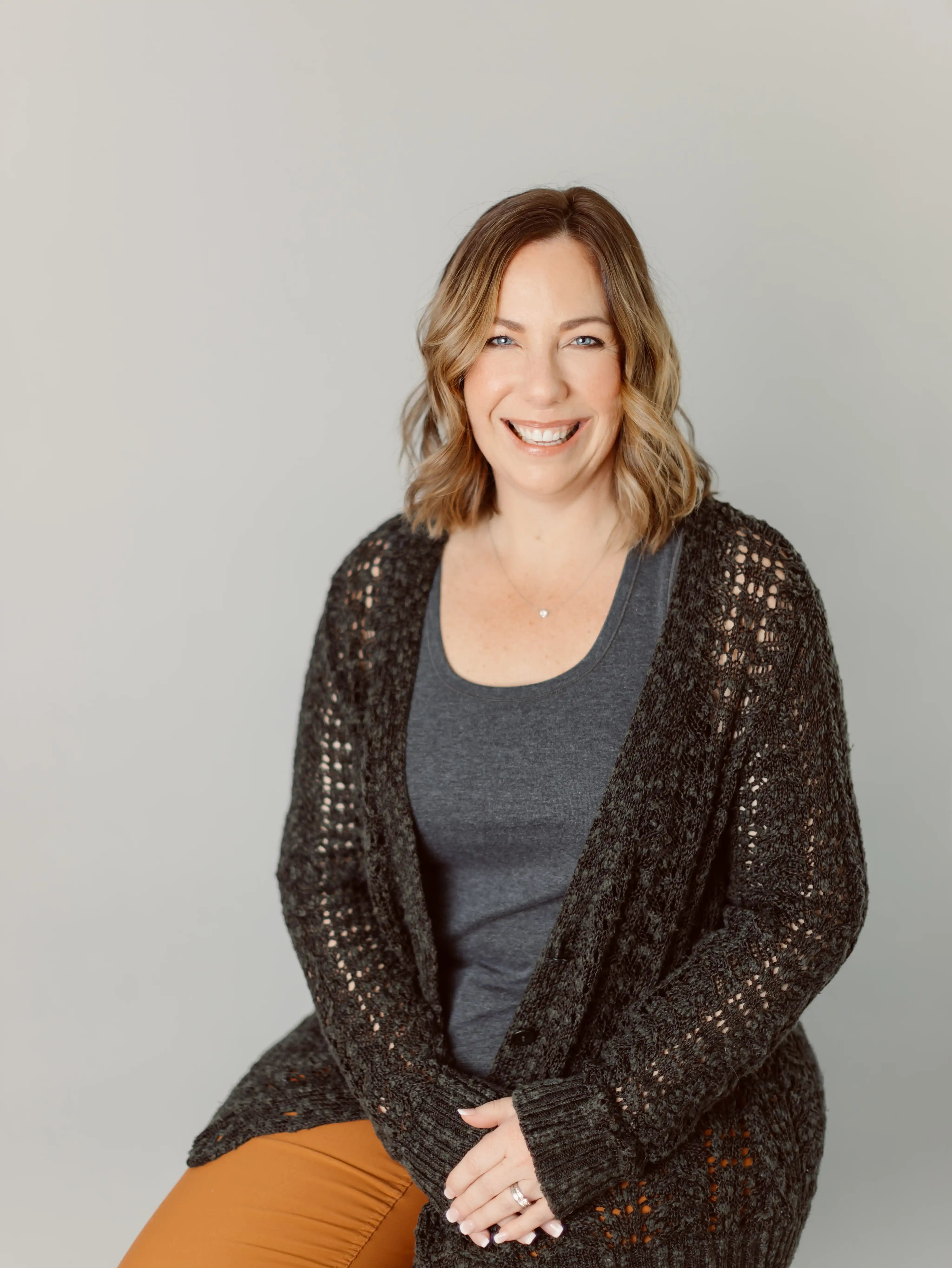 ---
Getting your headshot taken is a crucial part of branding yourself, but it can be awkward or even a little scary to have a camera so focused on you. At Andre Toro Photography, client comfort is the number one priority. But don't take our word for it! Check out these interviews with real clients talking about their experience getting headshots with Andre.
Karin Maria Hodges, Psy.D. PLLC
Owner of Raising Moxie Educational Services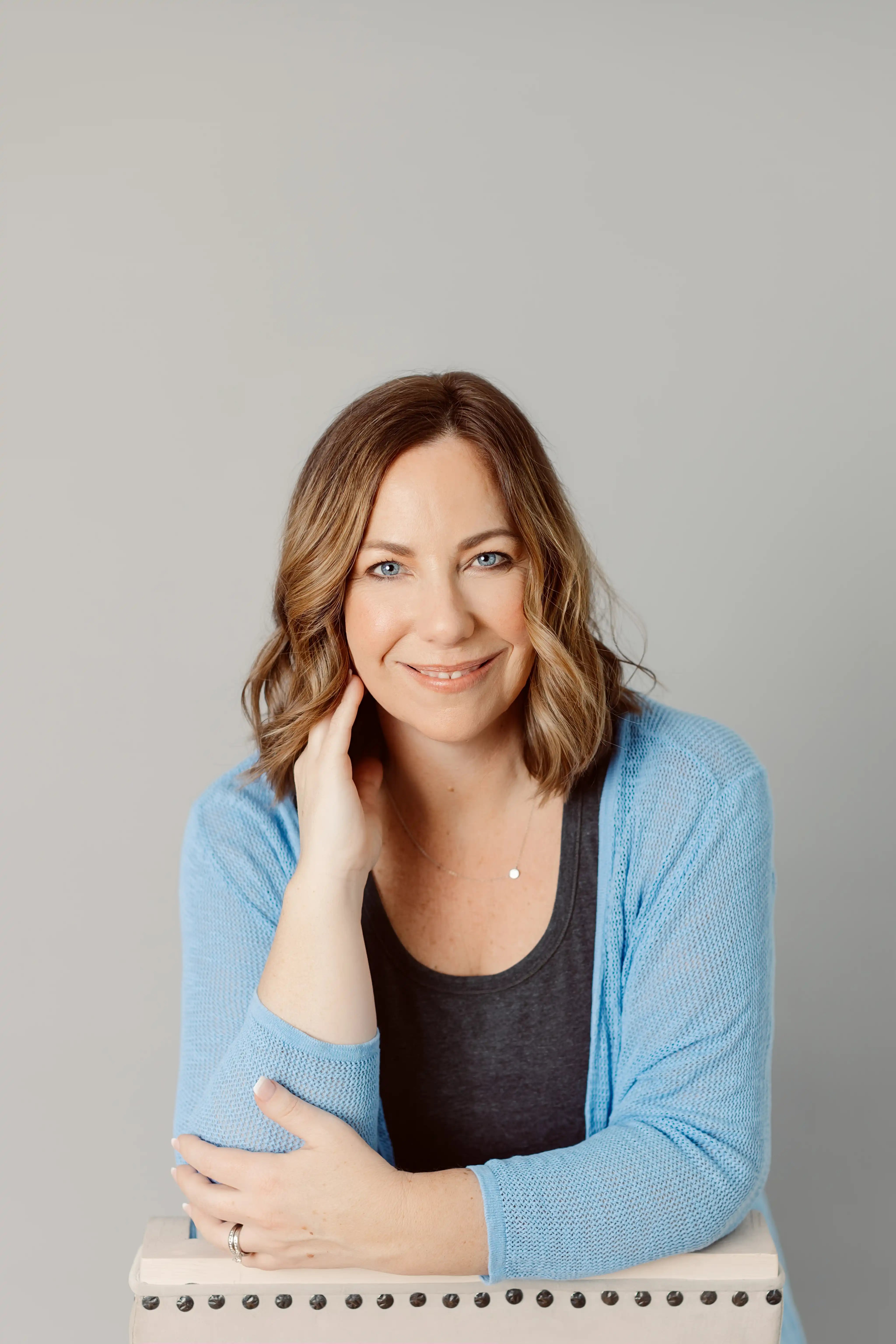 Q: Why were you looking for headshots?
KMH: My business, Raising Moxie, was having a big launch party hosted by Fusion Academy. I realized I didn't have the kinds of photos that would be good to send out in the marketing materials. We were approaching a deadline for them to begin to market it, so I reached out to Andre, and I realized that I was in such a crunch by the time I decided to do it. She was patient, she was thoughtful, she was kind, she was responsive, and she understood that I needed better images for the marketing of this big event that was so special and important to me.
Q: What do you think sets Andre apart from other headshot photographers?
KMH: Within days before I was in her studio, she told me everything I needed. I know with clients that have more time, she would normally take even more time with people. She would come to their house and help them pick out outfits. Because of me pushing so fast, she just gave me as much guidance as possible, which she does as well. And I brought a ton of my wardrobe with me and she helped sort through it and figure out what would make sense.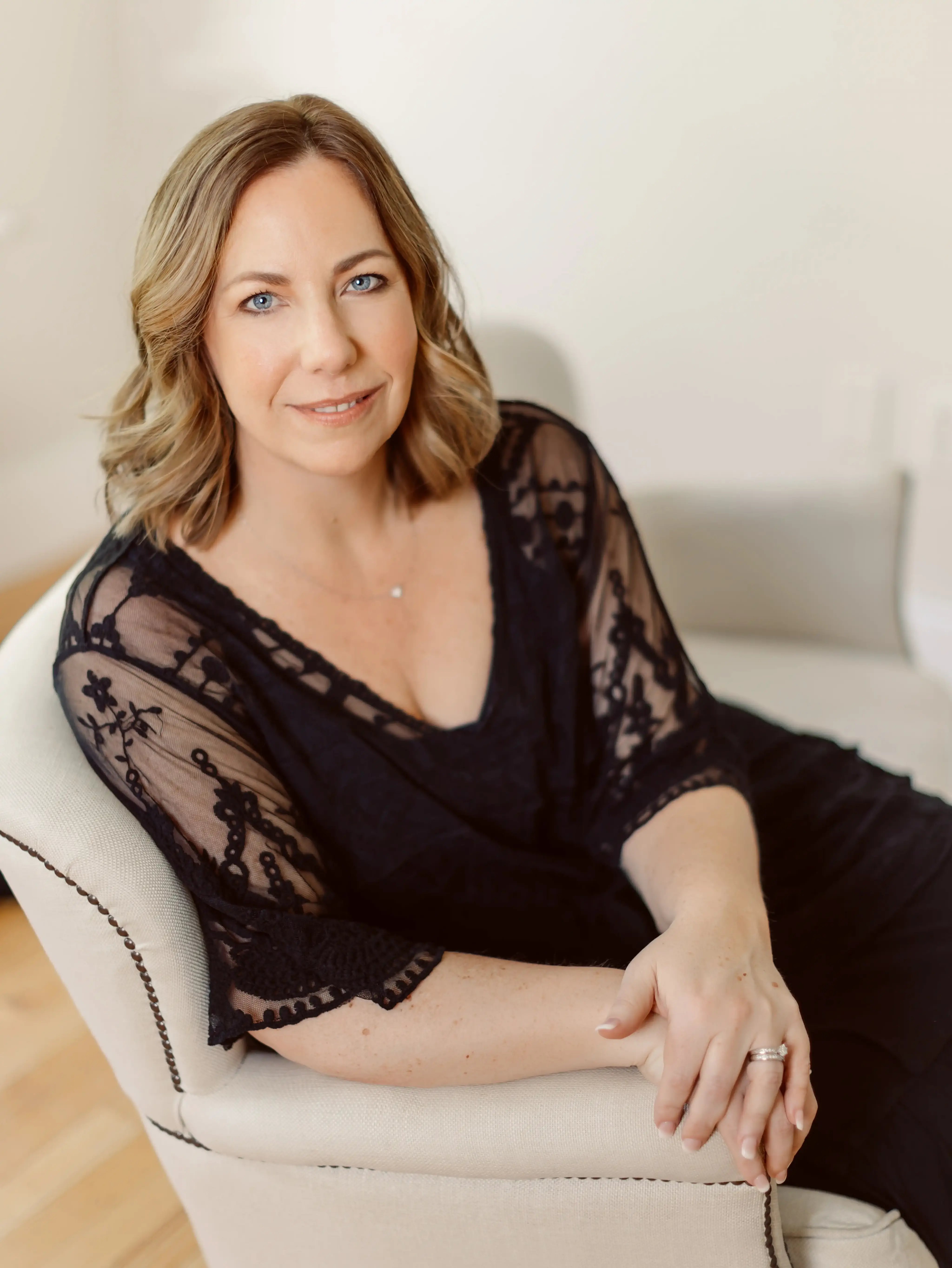 Q: Was there anyone else on set with you?
KMH: She had a hair and makeup stylist, and I really like the curls that they created which was a very finished look, so I felt great! It was nice to have a professional artist to do my makeup. I felt really happy with how the makeup was done. It was very relaxing, and here I was in this rush, but then I felt settled in and relaxed. It was a gratifying experience. Between the makeup and the hair and the outfitting, all of it was actually a lot of fun.
Q: How do you feel about how the pictures came out?
KMH: Andre captured my essence and my personality. When the photos came out, I've had many, many, many compliments that it really best represents my two brands. I have my private practice, which is a pediatric psychological practice, and then I have Raising Moxie, which is an educational service for adults, and there's such a variety in the photos that Andre took that I can really tailor together. I had such a great variety of images coming out of this experience that not only was I squared away for the launch party for Raising Moxie, but I was also squared away for a long time with regard to my marketing for brands as well.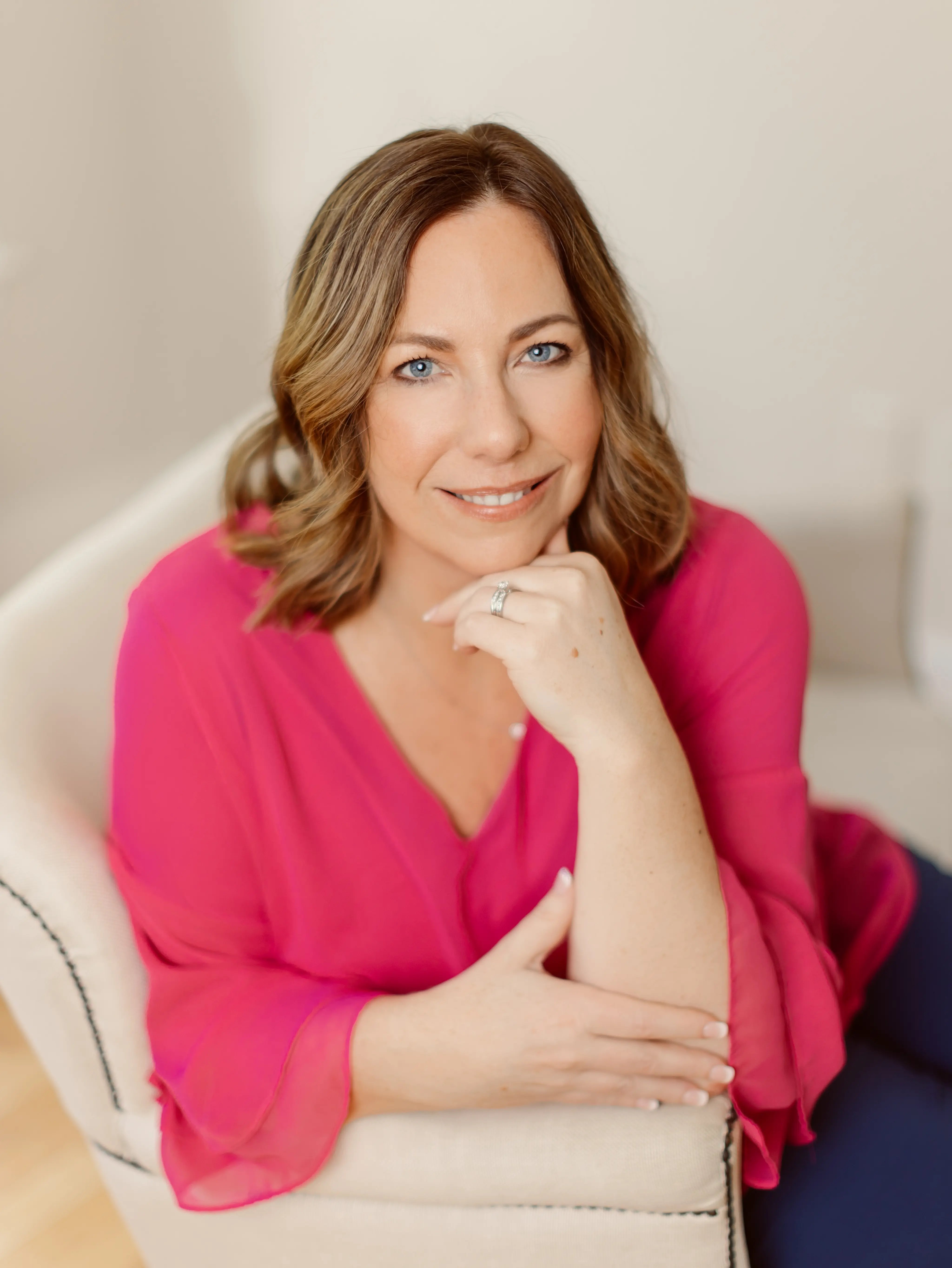 Q: How would you describe your overall experience with Andre?
KMH: I felt like I was in capable hands every step of the way. She has a very generous way about her, in terms of the way she communicates with people, and her kindness comes through really well. One thing about Andre that I did pick up on is I felt like she was very body-positive, and so I really felt very comfortable getting pictures taken with her because I felt that she was honoring me and my comfort levels, as well as, helping me to choose wardrobe to engaging in a collaborative process. I put faith and trust in her, and I'm glad I did.
Tara Johnson
Owner of AlchemyThree Marketing Agency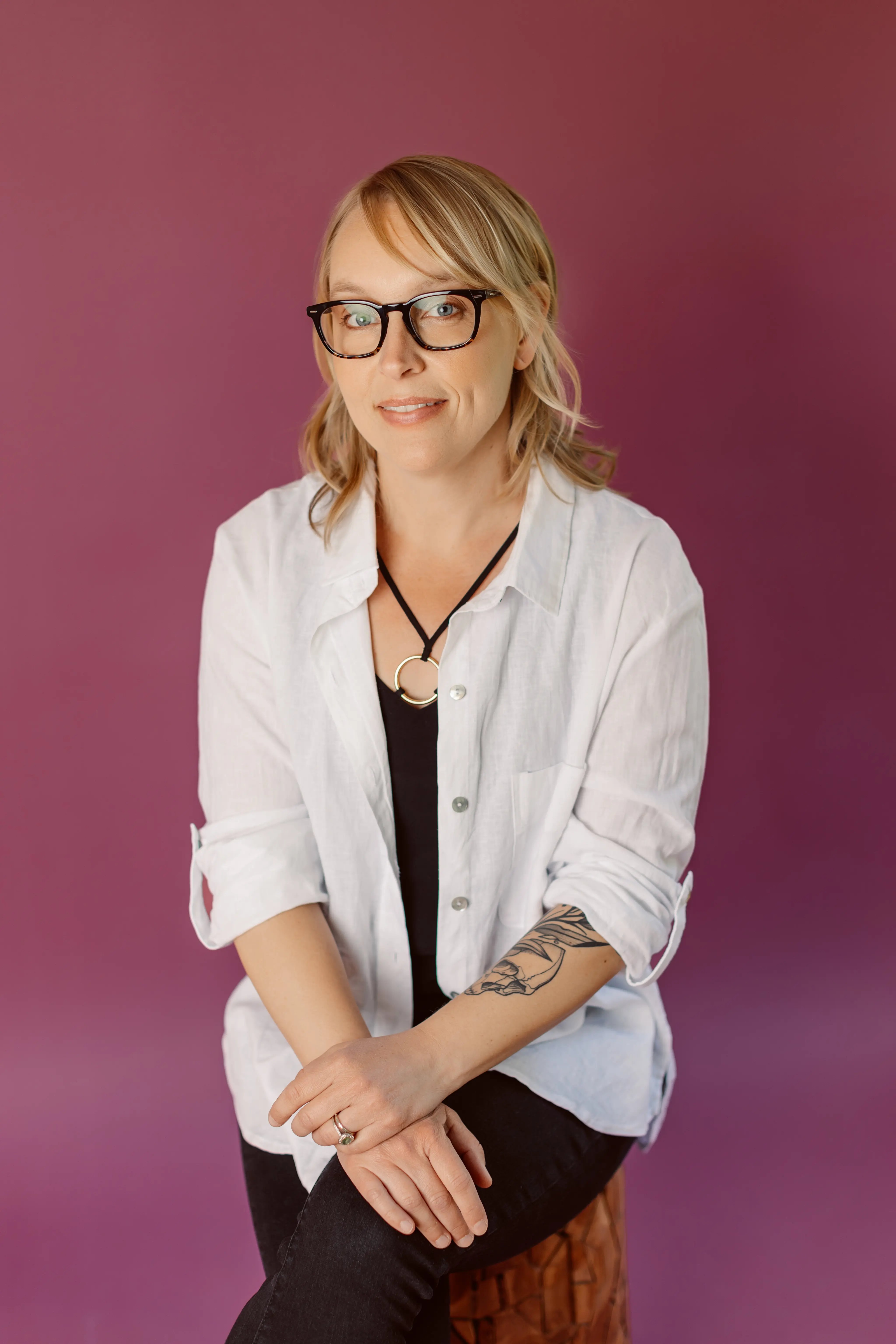 How did you find Andre, and what made you want to work with her?
TJ: Andre is in my networking group, which is a local Business Network International chapter, so I got a chance to see some of her work. I actually have a degree in photography, and I was a photographer for a really long time, I found her work to be incredibly compelling and beautiful. She clearly has a knack for storytelling and capturing the light and those really natural moments, which I think is hard. And I just think she's a lovely human. Once a month she runs Headshot Mini Marathons. And so I thought, "What the heck? I'll try it out." She also includes makeup and hair, and I was like, "Ooh, that's so fun. I've never done that before. That's fancy." So I decided to try it out.
Did you have any expectations or preconceived notions before going into something like this?
TJ: I think for a lot of people, the only time they have professional photographs of themselves is their wedding day, newborn photo shoot, and formal ceremonies like that. Which can be so rare. So I had only had one professional headshot shoot a few years prior, and that was much more bare bones. There wasn't even a mirror! Even as a photographer who did headshots, I didn't provide hair and makeup and I just told clients to dress for the job they wanted with a few outfit changes. My expectations were quite low. Not because of Andre and who she is, but just because of my past experience.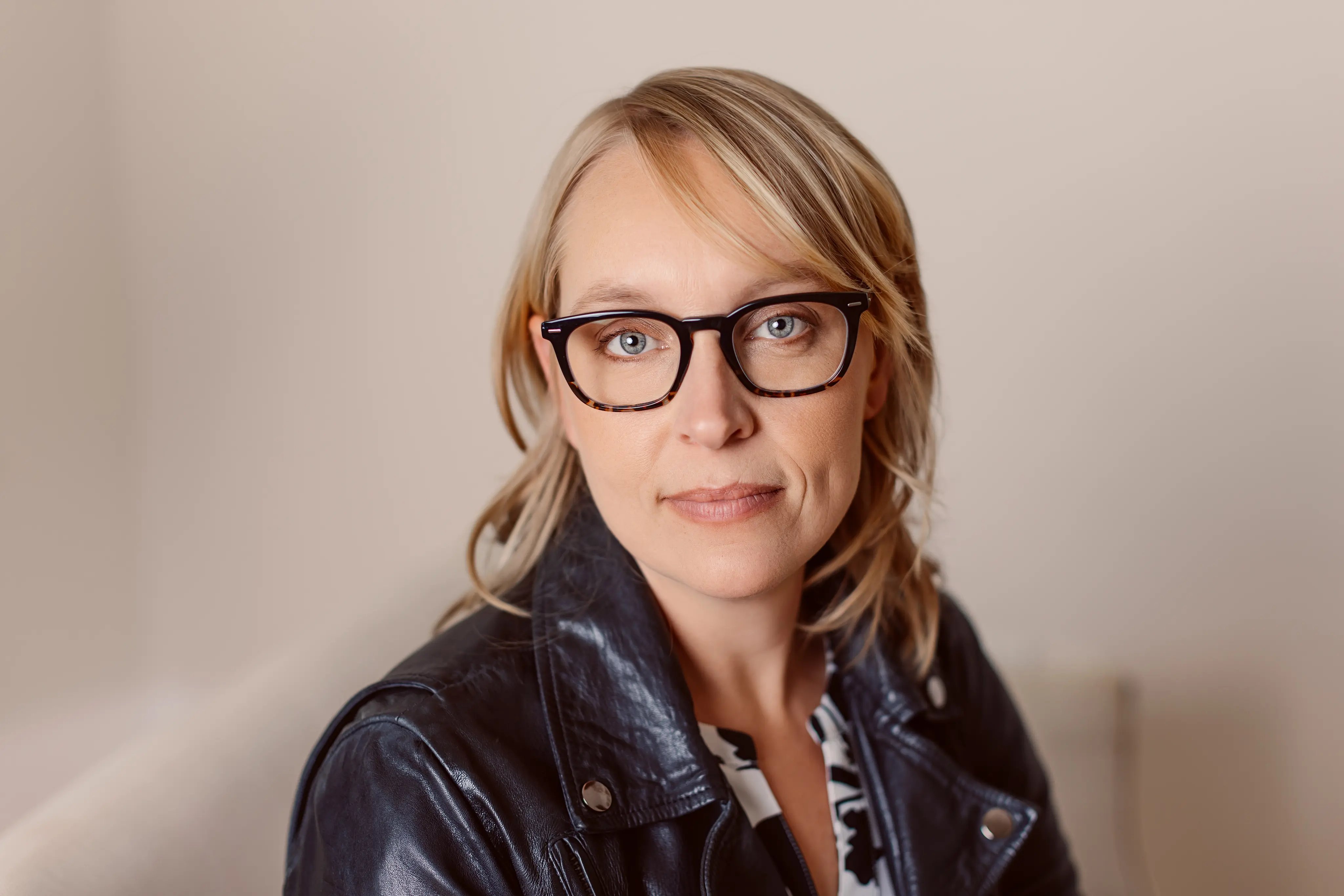 How did the day end up going?
TJ: Incredible! Andre is so kind, engaged, warm, and just easy to hang out with. It was very easy. I had the confidence that everything was covered. I just need to take some deep breaths and embrace the process. And that's all there was to it. Also, there were snacks. So that was great. We love snacks. She's thinking about everything. She's got it all covered.
Did you review the headshots right away or did you wait until Andre was finished editing them?
TJ: We looked at them right away, and we picked them out, and it was nice to get her professional opinion. She has suggestions of poses and formats and things like that so we could pick the best ones for what I wanted. Her eye for detail is impeccable.
Is there anything else about your experience that stood out to you?
TJ: She let me pick the music, which I thought was cute. She does a spectacular job of making you feel empowered and comfortable, and I appreciate that about Andre. It's very female-focused, it's very female-driven, and as a woman in business, you want to feel beautiful, seen, and empowered. She's really good at doing that with the folks that end up in her studio.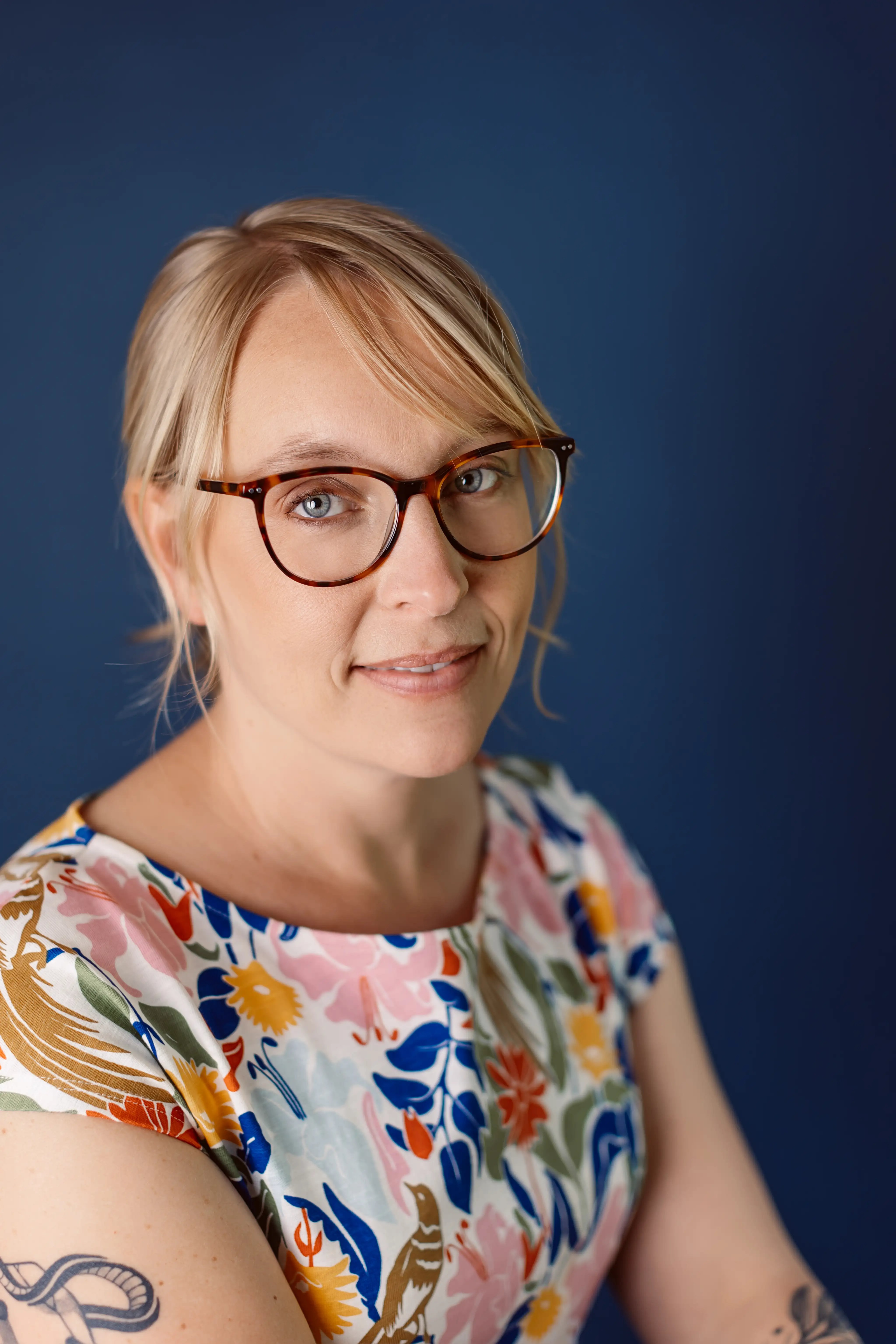 ---
My thanks to Karin and Tara for taking the time to share their experiences with my photography studio! It was a delight to work with both women.
So when was the last time you had your headshot taken?
Whether you're a woman or man, young or seasoned, embracing the art of the professional headshot is a step toward success, self-assurance, and positive personal branding. Don't underestimate the power of a picture, it can shape your narrative for years to come.
And I'm here to make the experience easy and rewarding for you.
Ready for your close-up? Get in touch