When's the last time you hired a professional photographer for headshots? Personal branding is crucial for professional success – but when building a career, most of us think of studio headshots last. It's understandable! We're all so busy day-to-day, managing our professional (and personal!) lives. As a business owner myself, I understand the struggle.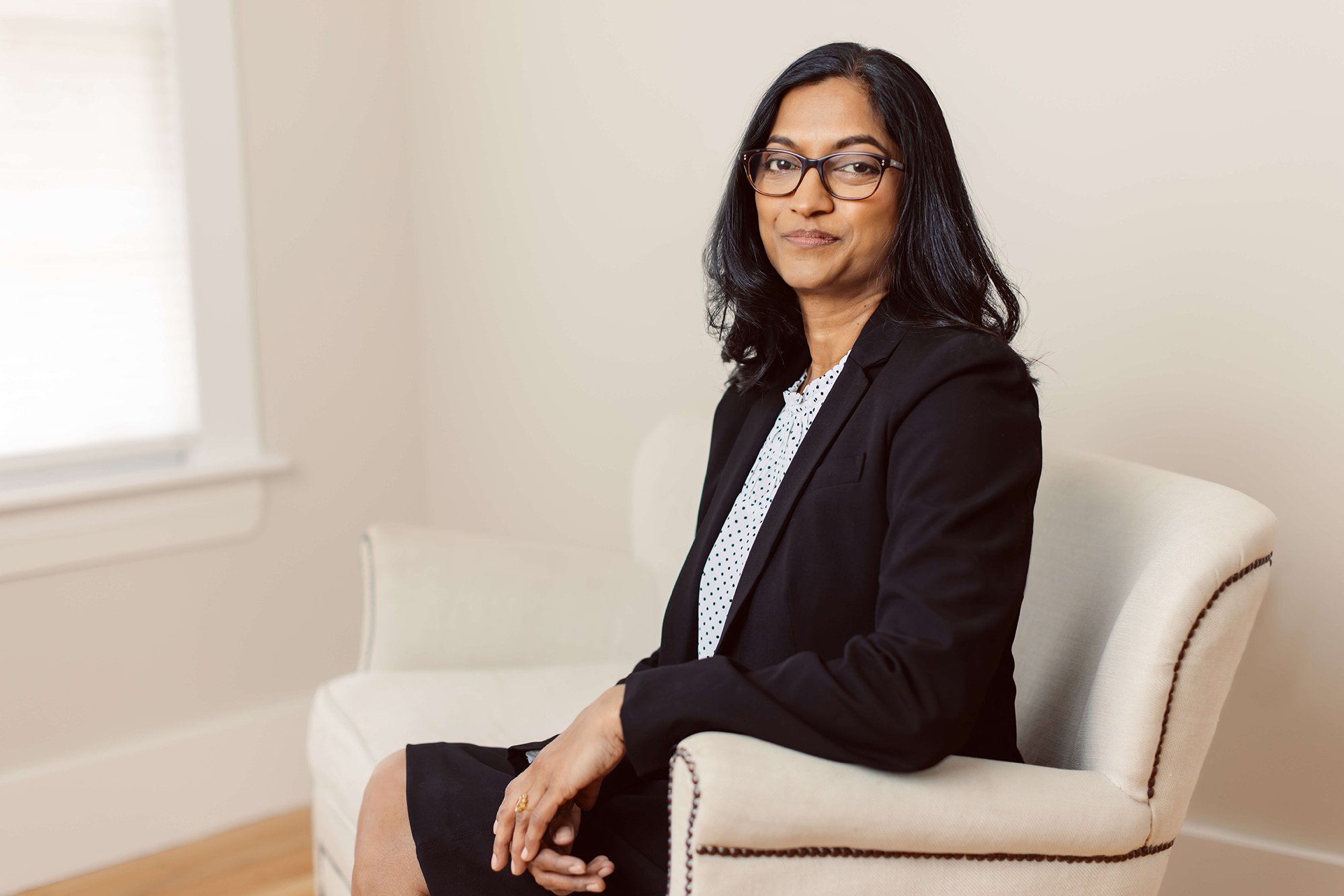 Nowadays, most potential employers, clients, and colleagues look at your digital presence first (me included!) – and professional headshot photography is critical for strong first impressions. Let's face it: traditional headshots can often be stuffy and, well…a bit boring. Studio headshots need to capture your audience's attention, of course, but they also need to reflect your unique personality, your truest self, and your brand's look.
It's not just a photograph; it's an opportunity to convey your story, showcase your professionalism, and establish a connection. It's a strategic tool for brand building, networking, and marketing. Let's explore the power of a great studio headshot – and how to elevate your own headshot photography!
The Impact of a Powerful Headshot
Thinking about a personal brand photoshoot or headshots? I've helped dozens of business owners, executives, managers, consultants, dentists, realtors, and office professionals revamp their image and take their professional headshots to the next level. If you're a skilled worker or entrepreneur, a poised and polished headshot is vital. Here's why the investment is worth the price tag. It's an investment for your career and business!
Your first digital impression
So many of today's business interactions take place in the digital space. In fact, 76% of consumers will look at a brand's digital presence before physically visiting a business. For business owners, your online presence is your first impression – and fresh headshots and strong personal branding will leave a great first impression!
Sense of trust between you and your audience
It's not always easy to establish trust with your audience. Do you know when you first follow a brand, or an entrepreneur, and their social media content is kind of…mediocre? Mediocre content doesn't exactly lead to a strong sense of consumer confidence – and it doesn't make you feel like the brand has it together, either.
Professional photos change the game! Headshot photography and personal brand photography can create vibrant and personal photos that feel like you. Remember that saying, a picture is worth a thousand words? You need one of those words to be "trustworthy" – and headshot photography gets you there!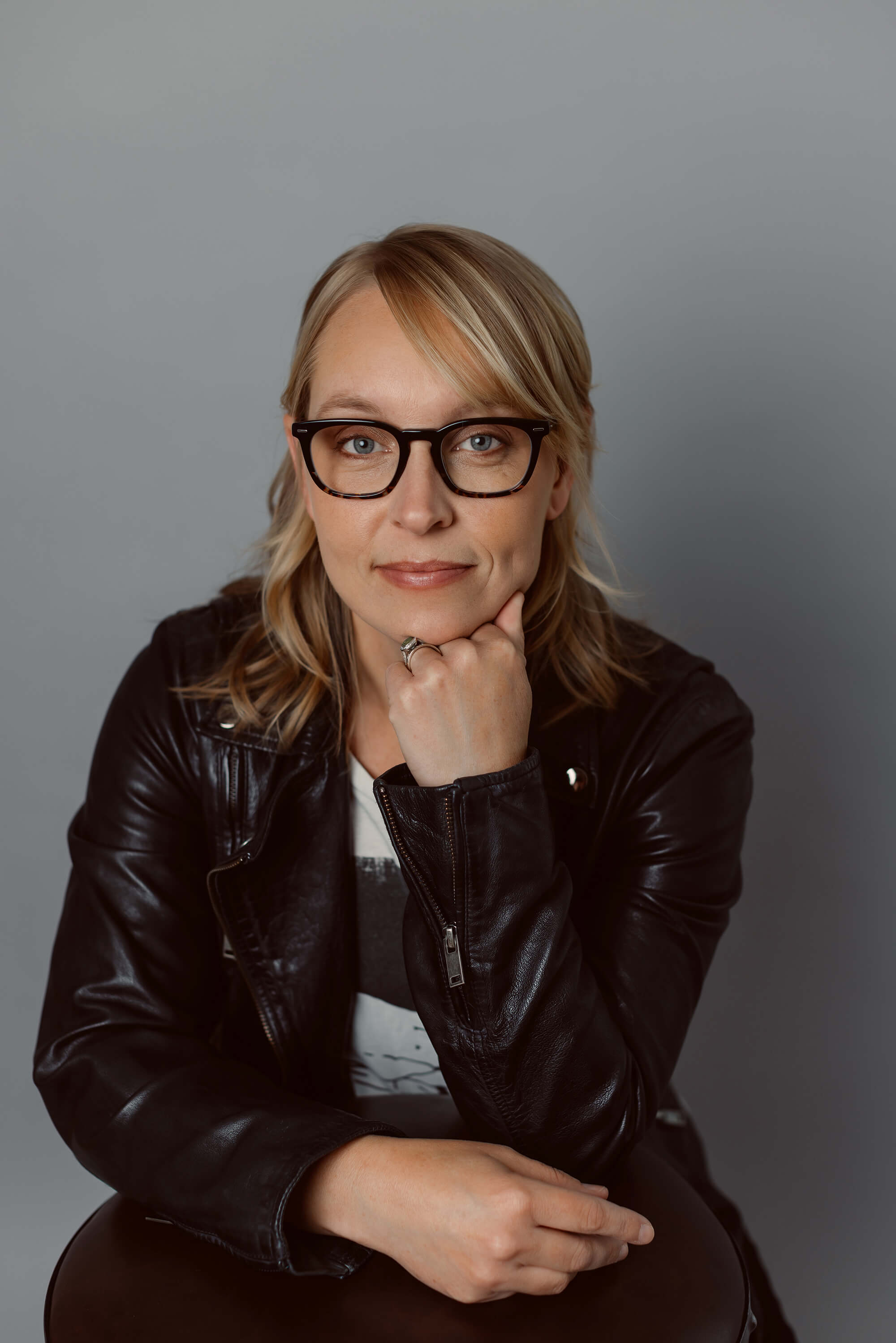 Branded photos convert to sales
Remember how we just discussed trust? Well, trust converts to sales. Strong personal branding photos can convert to sales – period. Studio headshot photography and personal branding on your website and your social media make potential clients want to work with you. Personal branding photos can also help grow your followers and increase your website traffic – and leads.
Differentiate yourself from other brands or colleagues
I know, I know - you might be thinking: "But wait, my services or skills aren't tangible!" or "How can I photograph myself at work when I work on a computer?"
A personal branding photoshoot means you can do ANYTHING that speaks to your personality, your voice, your brand, and your business. You don't need to have a tangible product for professional headshot photography or corporate headshot photography.
For corporate teams, I can travel to your office and capture your entire staff with my professional lighting and photography equipment. That way, everyone at your office looks their best, and your company's brand and styling is consistent across all platforms. A corporate photo session saves your team time and ensures everyone has a professional headshot that shines. My corporate clients love their photo sessions so much, it's not unusual for everyone to be excited for picture day.
The possibilities are truly endless! The more unique your voice, style, and brand, the more we can play around with the photoshoot – especially in my new elegant Boston studio. These new photos will help you stand out among a crowded field, no matter your industry, and leave a lasting impression. Book a studio headshot session now to see the difference and step up your game!
Show off your personality
There's no reason your headshot photography shouldn't include a little bit of you. Let's face it: stock images don't quite capture the same vibe as your own photography. Any good headshot is polished, professional, and personal. This level of polish is especially important for women, who might feel pressure to conform to traditional gender roles or expectations. My headshot photography helps unleash your personality and find the right balance between professional and personal.
Tips for a Successful Headshot
From selecting the perfect outfit to collaborating together on the process, I help guide you toward capturing studio headshots that reflect your unique professional brand. Let's dive in!
Pick the right outfit
Who says you have to wear a suit for your headshot photography? There are no rules when you book headshots or personal branding photoshoots with this Boston headshot photographer! We all know clothes play a key role in conveying a specific image and message. For the most effective headshot photography, I recommend my clients strike a balance between their personal style and their industry expectations and standards.
What do I mean by this? Well, for example, if you run a personal investment firm, it might not be appropriate to show up to your photoshoot in a sundress. That's normal! But it doesn't mean you only have to wear a button-up and suit. There's a huge middle ground where we can play around with your personality and your goals. Before your photoshoot, I'll sit down with you and talk about your goals – and even help you find clothes!
Every person I photograph brings between three to four outfits to their personal photoshoot. Having wardrobe options gives you a vast range of styles to cater to different events (or marketing channels) where you need a professional headshot. From jeans and a jacket to a crisp suit or a formal dress, I'll photograph you in a range of styles and provide you with stunning headshots for all occasions. The key is to portray a genuine image that accurately represents you and your profession. Above all, consider styling that makes you feel confident and comfortable.
Collaboration is key!
Headshot photography is all about collaboration between you and your Boston headshot photographer (me!). Look, I'm not the type of headshot photographer who snaps a couple of shots and moves on. That's NOT me.
When you work with me, you're working with a photographer involved in the entire process, from start to finish. We start the process with open communication, talking about your goals and aspirations for this shoot – as well as any specific details.
Wearing different outfits for your photo session allows you to convey multiple aspects of your personal brand, adapting to various platforms. You'll get a variety of professional headshots to cater to your marketing needs. Each outfit we choose will serve a professional purpose, and you'll rock your authentic style. Whether it's a client, a future employer, or your growing audience, your new photos will spotlight your excellence and grow your connections.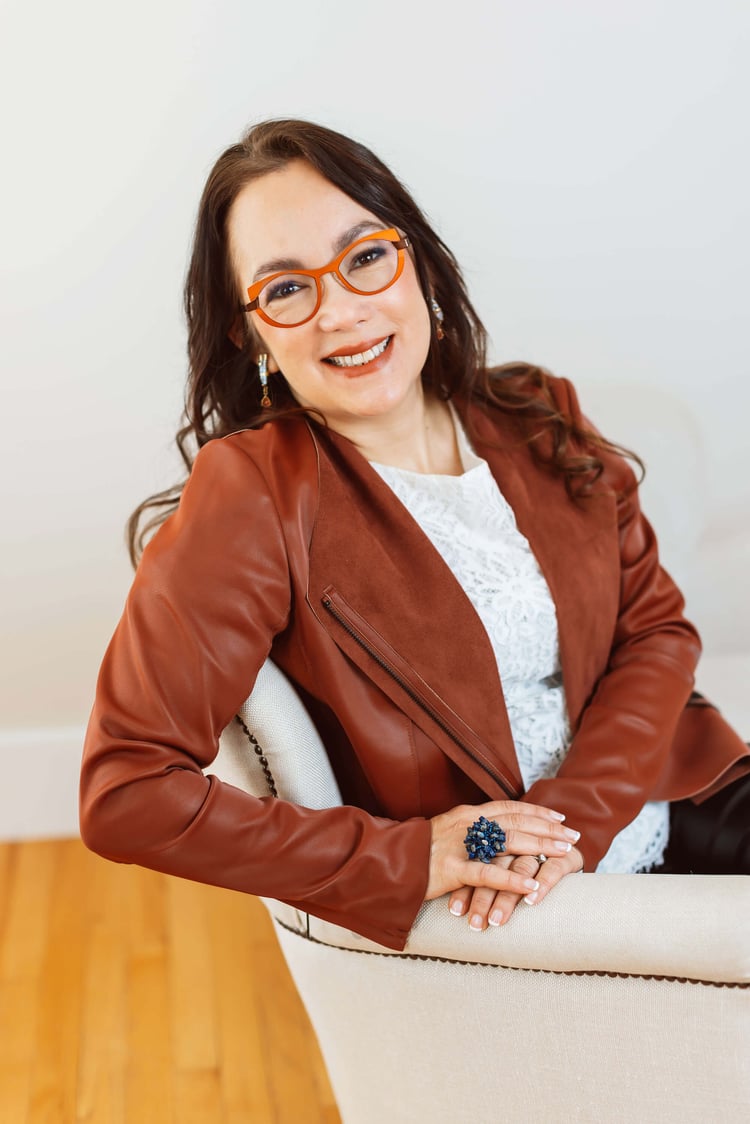 I'll guide you through the entire process to ensure you get the exact visuals you want and need. Booking a headshot photography shoot is about so much more than just snapping a couple of shots in a studio. It's about capturing the essence of your professional identity and making you feel empowered and strong!
Get your hair and make-up done
When's the last time you sat down for hair and make-up? For many men and women, it's their wedding day. My Boston photography studio is all about luxury. I tailor the experience to your needs. When you work with this Boston headshot photographer, you're also working with my team – including my hair and make-up artist! A refined and polished look comes off great on camera and helps convey that extra oomph of professionalism. Get ready to be pampered at the studio!
Remember, your headshot is an opportunity to present yourself at your very best, so pampering is essential! Book a headshot session now to transform your business!
Monthly Studio Headshot Mini Sessions
Once a month I host Headshot Mini Sessions at my Boston photography studio. It's super fun and a great value if it's your first time taking professional headshots or if you just need a couple of headshots. I photograph five to seven clients back to back. My stylist will get you camera-ready with professional hair and makeup. I'll also help you with styling and outfits. The 45-minute studio portrait session includes multiple wardrobe changes. You enjoy a luxury experience and receive fabulous headshots. Join me for my next Headshot Mini Session. I can't wait to capture your essence to enhance your personal brand!