New England offers the most stunning colors during Fall! The trees are breathtaking, the air is cool, and the mood is lovely! It makes for THE season to capture sweet family moments and create long lasting memories. Fall peak foliage is by far the busiest season for us photographers (yei! I LOVE IT), yet there is a hidden secret if you want to avoid the crowds and guarantee a spot with your favorite photographer... it's called EARLY-MID September!....
Yes! You will not believe the colors a photographer can find starting in early September. EVERY tree is different. In the same way that kids grow up and hit milestones in different ways, trees change leaves in different schedules. This means that as soon as September hits, mother nature starts giving us COLORS to die for. Photographers are THE best scouters in town, we are always looking for magic and hidden spots. An entire session can take place in a small space full of foliage colors. Below I'll give you some examples.
1) Lexington
Never in a million years would you expect that THESE photos took place in this garden. For the common eye, you might just see tons of grass, a building in the back, and random trees. I saw a fairy tale land where the light hits perfectly during the golden hour. Where literally there was enough space between the tree branches to let the light pass through creating a magical scenery. The building in the back was THE best backdrop to represent New England bricks. The colors on the leaves of these 2-3 trees what we needed to point to foliage and make it true to the season we were looking to capture. As soon as I scouted this location, I KNEW I'd found a hidden treasure.
My families who book me are SUPER flexible on location. We book a date/time/TBD location. I give them hints of towns we might shoot in, all in an agreed doable commute. Then literally day(s) before the session I confirm the location. This approach gives us ALL the flexibility we need in FALL - in Winter/Spring/Summer there is no changing leaves and snow/flowers last longer, so we can lock on a location from the get go. In Fall, I'm scouting THE spot based on the colors/theme I'm looking for. This let met find unexpected magic like this random location in Lexington!
For Mini Sessions, I do pick a specific location from the get go (this year Fall Mini Sessions will take place in Beaver Brook Reservation), yet the exact spot within the huge park is still TBD. Every weekend I'll be shooting at a different place in the same park. Looking for those magic spots!
Moments that stop your heart
On session day, I'm there documenting and capturing the moments as they unfold during sunset. This portrait below became my absolute FAVORITE of all 2019. I didn't plan for it, I didn't posed them, it just happened. The son came running to hug his mom who was sitting in the grass, the hug was SO tight that they both ended up laying in the grass. When I saw it my heart exploded, I ran over and made that shot from above. The tenderness, the love, the connection. I get all sort of feelings looking at this portrait. These candid moments is what my sessions are all about! I scout the perfect location but ultimately is the love and family experience that makes the portrait what it is.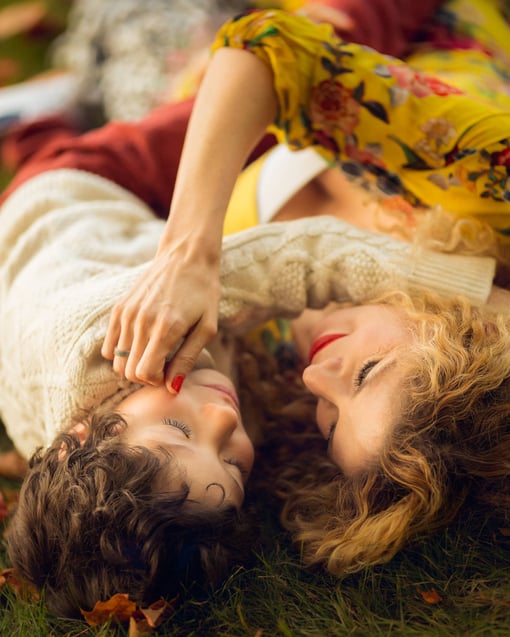 When the families get comfortable, when the kids feel free and in control. The magic happens. The sudden hugs and snuggles take place. Kids create magic everywhere!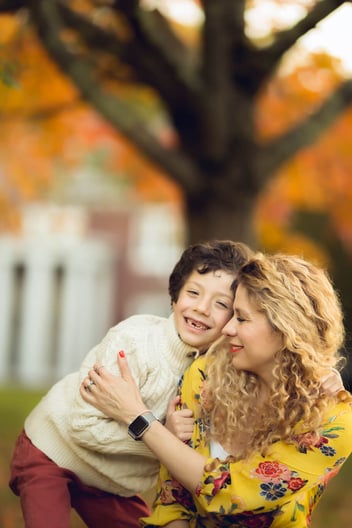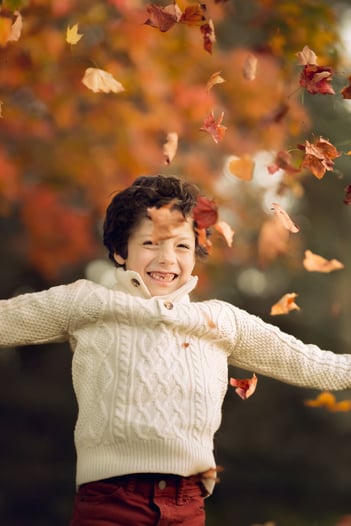 The family portrait
Specially during Fall, families are looking for portraits to use on their Holiday cards. Years from now they'll be able to look back at how they looked and felt like in 2019. It's so special to have the family together. Moms are usually SUPER HEROES getting the family to agree for photos, kids as they grow might not be into it or Dads might be hesitant. Yet, when they are THERE with their loved ones, on a beautiful location, having a great time... the smiles are inevitable. The love is real and the memories are created!
A couple of family portraits, vertical and horizontal! One great on a canvas to decorate the walls, the other format great for Holiday cards! :)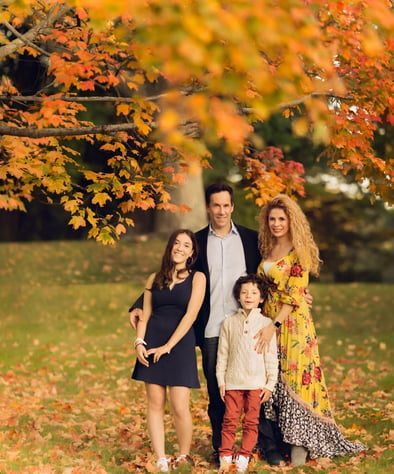 Kids will be kids
I love when kids try to scape from a photo. In their mind they're playing tricks, in my lens they're creating MAGIC! They run, they escape, they come back, and do it again. I always tell parents to let the kids be kids. The more they play, the more candid and sweet moments happen! These are the memories that will melt your heart as years go by.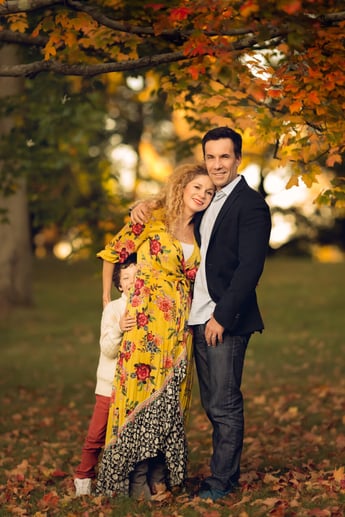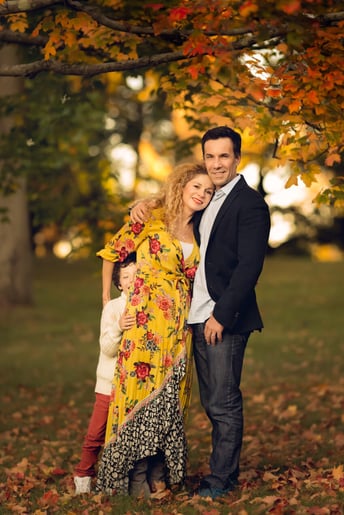 Siblings
Nothing more powerful than siblings' connection. It's that deep admiration and unconditional love. Big sister is so protective and proud, little bro idolizes her! May you always hug each other with this strong bond!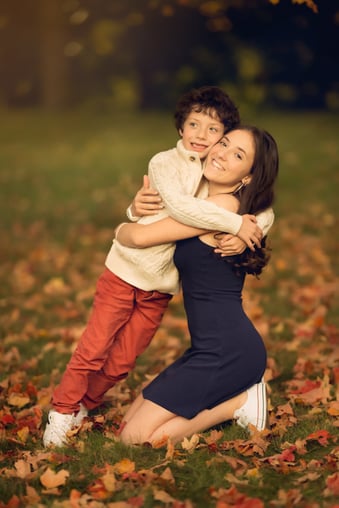 Remember that I told you that THIS session had taken place in the Lexington Community Center garden?? You wouldn't have guessed that right?.
What will make or break how you feel about the portraits is the human connection and the love. A location is just that AND you just saw how I found a magical spot on an unexpected random location (next to a parking lot by the way). We created a Fall-feeling magic gallery out of 2-3 breathtaking trees (that's it, there were NO more orange leaves in a mile). This family had their dreamed session ahead of the fall peak crowds. By mid September they had their unforgettable memories in hand! They trusted my judgment on location and we created magic and candid memories!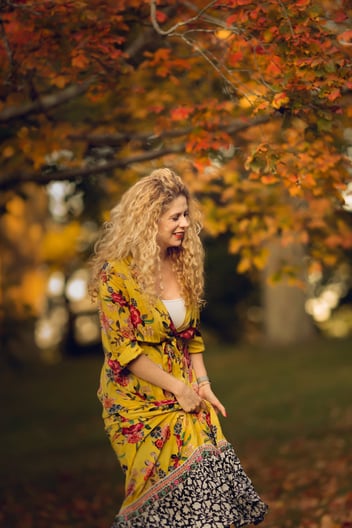 Just the 2 of you
With our hectic lives, we're always running errands, never a slow moment. Taking a second to breath and enjoy a kiss is so worth it. With the 2 of you is where this story started. Let's celebrate the love! Couple's portraits are so important. Parents are surprised when they see this unexpected photos in their galleries. They don't recall me taking them photos, well, that's why I'm there. Documenting the love I see first hand.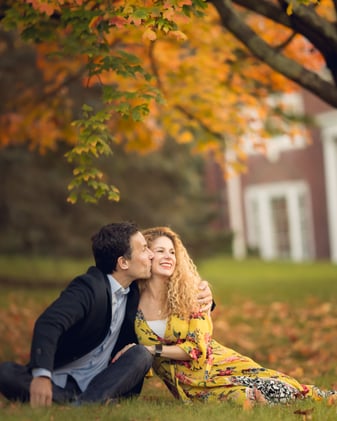 2) Lincoln
Another magical unexpected spot. Morning light. Warm hugs and snuggles. My kind of session :)
How did I found this fall looking spot in September? I knew the session had to be THAT weekend, this family lives in NYC. I knew peak foliage would be far from happening. I knew I wanted the warm tones and orange leaves. As I was driving route 2A from Lexington to Concord, I saw the golden chaff (had to google the spanish-english translation of this term LOL!) and the historical William Smith House. Initially I dreamed for the session to take place THERE. Using the house and golden chaff as backgrounds, THEN I realized that it was a 20min walk from the closes parking lot. A big NO-NO when the session has small kids and a mom in high heels! At least I got a good exercise that morning! LOL
Plan B became this magical spot at the Paul Revere Capture site. Super close to the parking lot, no historical house yet INCREDIBLE big trees! And yes, the golden chaff was also there - this is one of my all time favorite backgrounds! I spot 3 trees that would work out given the morning light and mood I was aiming for. Then I let this little girl pick her favorite tree! Yep, I gave the driving seat to my 2 year old client! To her favorite tree we walked and the magic began.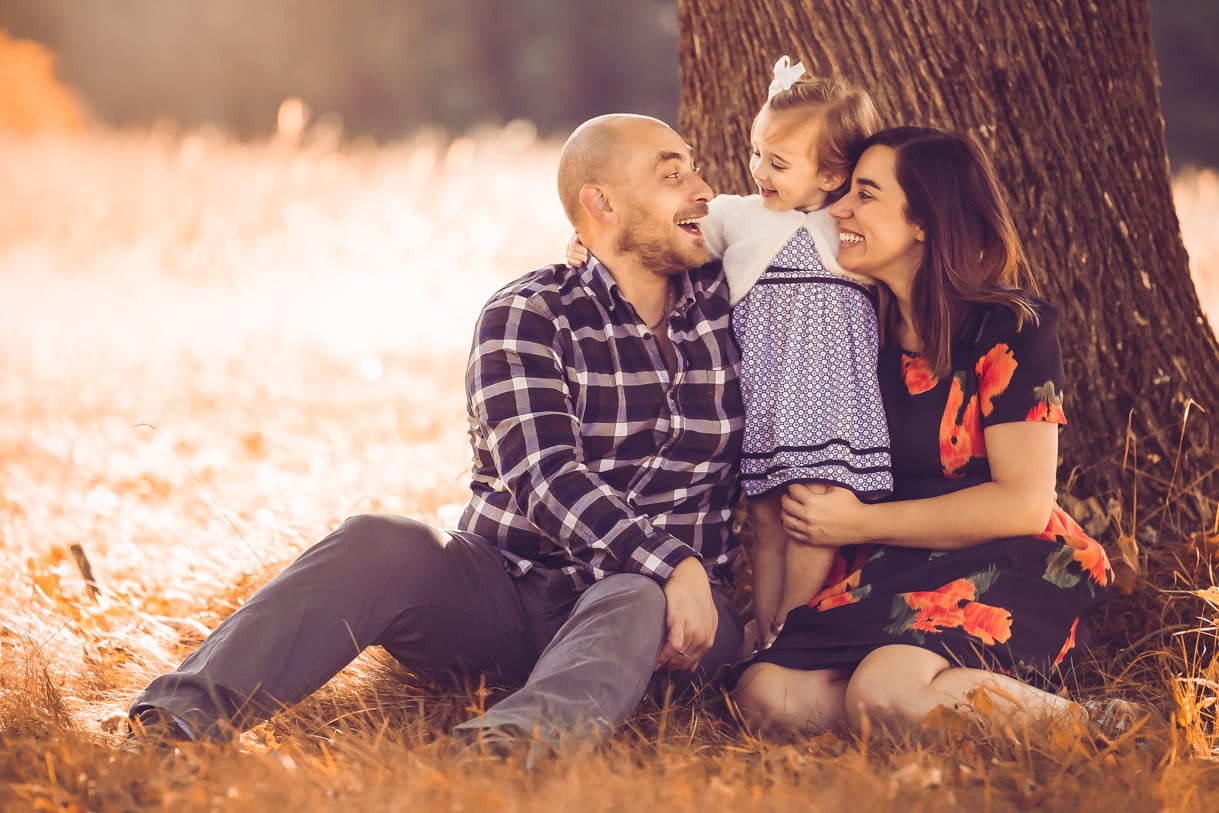 Hugs that last a lifetime
This Dad is so calm and easy, her daughter adores him. He just sat on a mini bench and his daughter came running to hug him. OMG, my heart just stopped. I wished I had a portrait with my dad giving him the warmest hug!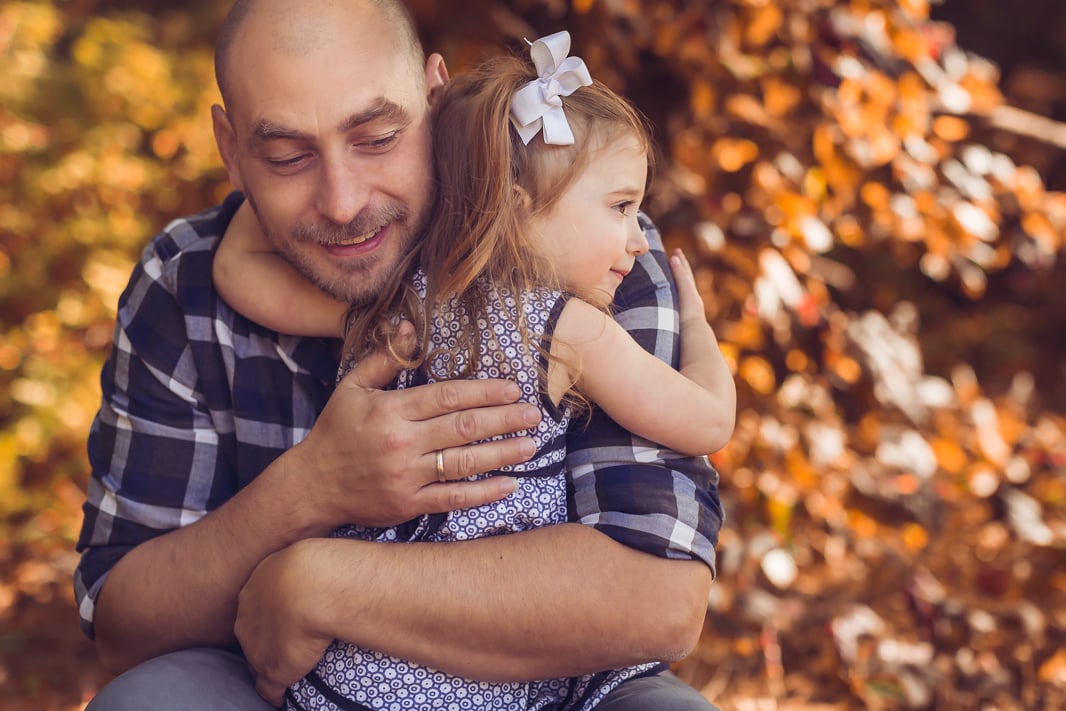 Yes! in this family everyone is a hugger! The snuggles are real. The love is strong and the bond unreal. These moments during a kissing-war are worth melting for. May you always find comfort hugging each other!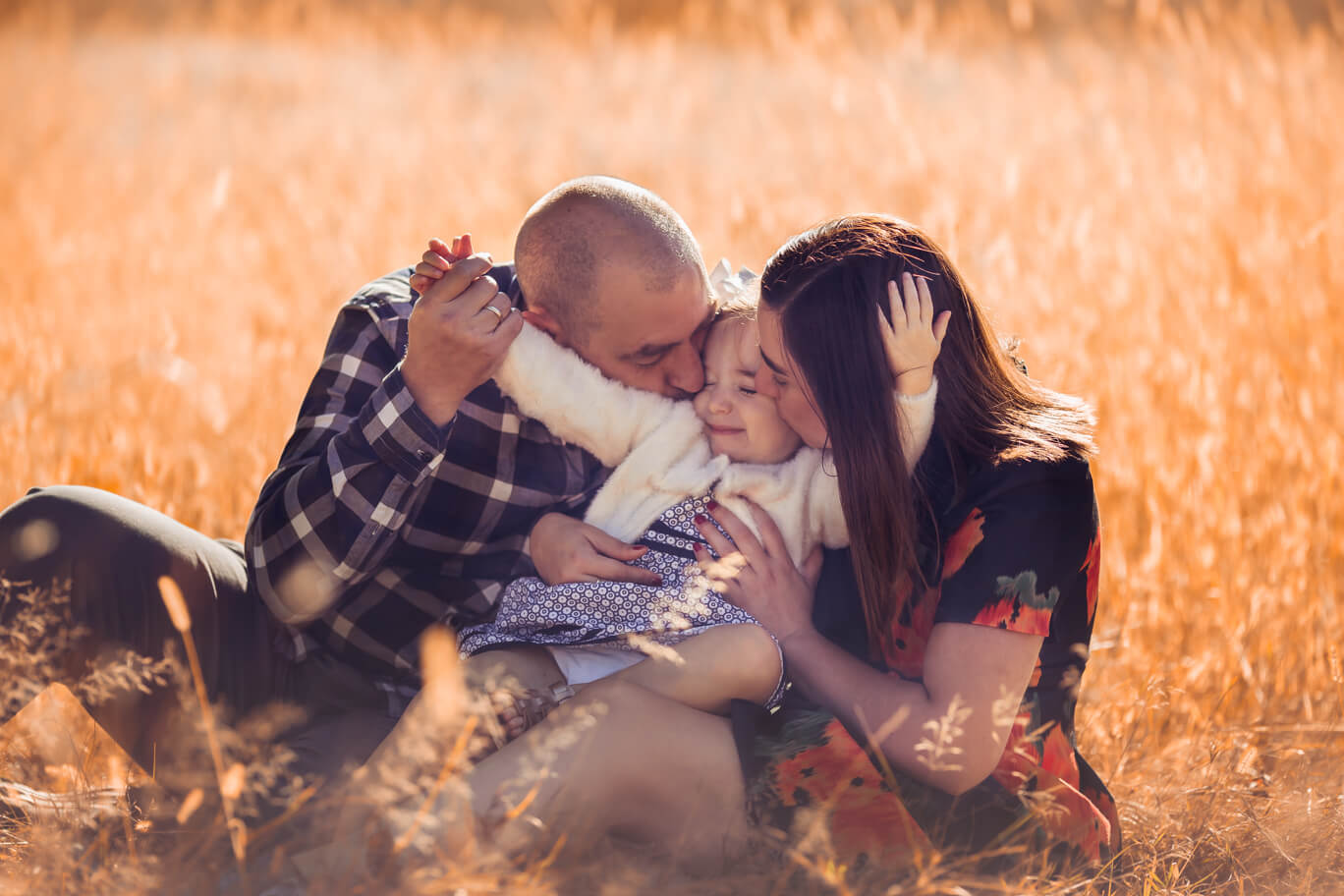 The family portrait
Grandma might want a photo of everyone looking at the camera. A high-five for that!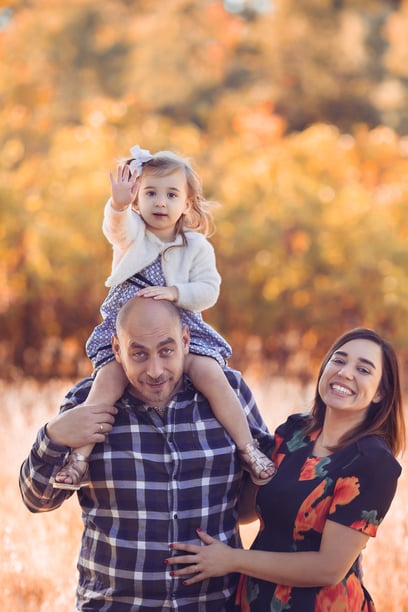 PS I love you Mom
Mom and daughter moments are my personal favorite. Moms are usually the heroes behind the curtain. The ones that make the magic spark. Usually the ones who convinced Dad to participate. The ones who opens her heart and soul with me as we plan their dreamed session. I get to know the Moms really well, we talk outfits, we talk kids, we talk who they are as a family and what makes them tick. My goal is to get to know your family so you feel comfortable to be yourself. The magic moments WILL happen, you might even be surprised when you receive the gallery. I'll capture moments in a blink, candid hugs, snuggles, and even happy tears after you confort your child.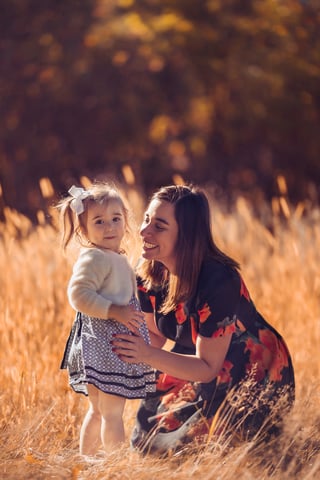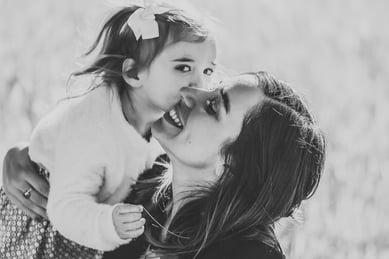 See you next year!
What I love the most about my job, is that I get to spend time with families year after year. Watching families grow is my biggest delight. Sometimes we meet in Newborn Sessions, sometimes we meet over a family session. Getting to know them and pouring my soul into each experience is something that makes me beyond happy. It's more than a photo session, it's more than portraits and a gallery, it's more than canvas in a wall, it's an experience for both the family and myself as the artist!