Senior year is an emotional time for parents and students alike. It's the end of an era – a time when those formative high school years and living at home come to a close. So many dreams and possibilities lie ahead: college, careers, first love, and beyond. Your senior's portraits should encapsulate all this – and more.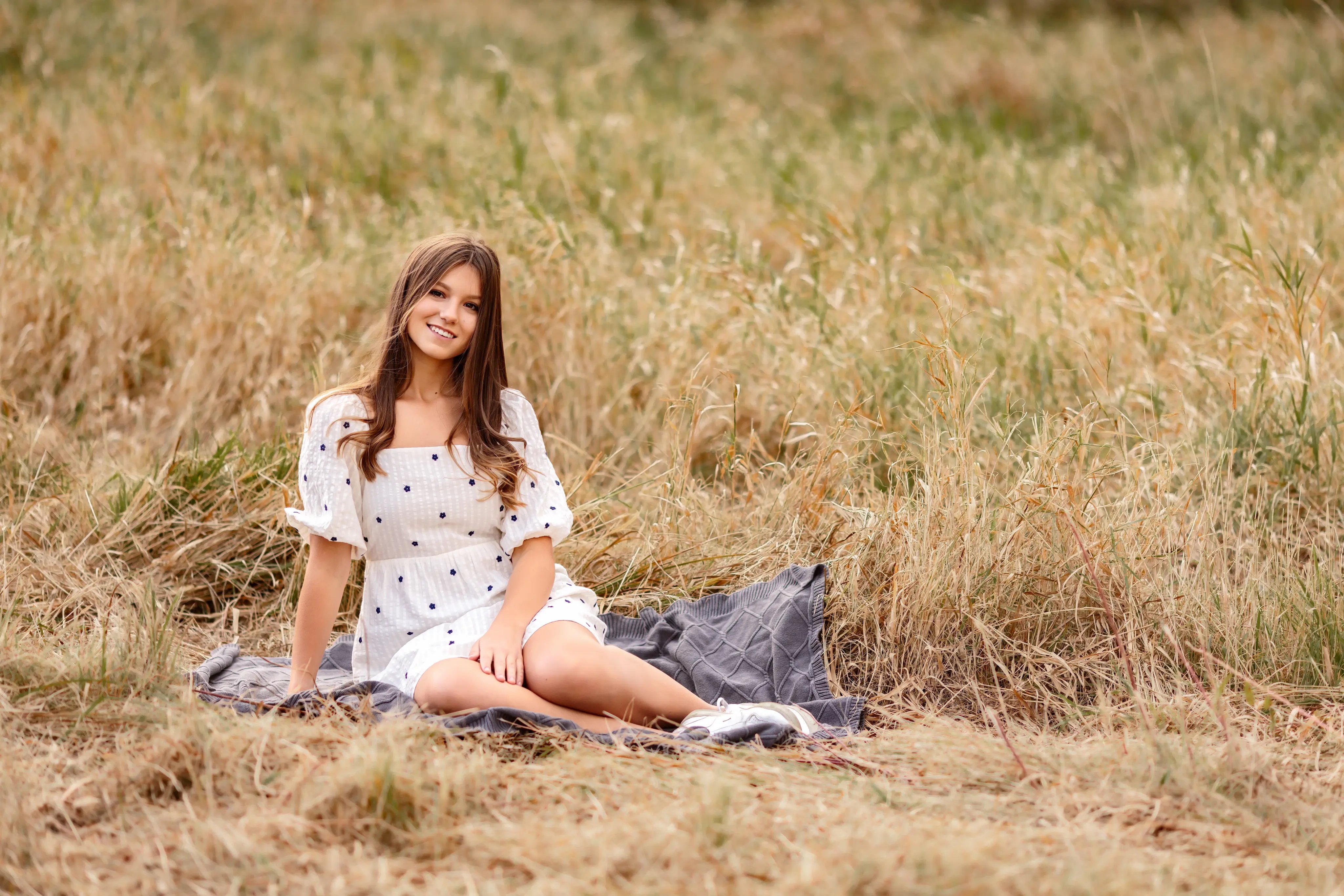 By the time senior year rolls around, things tend to get a little chaotic. Students are dealing with college admissions, AP exams, prom, and a whole lot of emotions. It's such a unique, special time in their lives, which is why it's so important to capture those moments before they slip by. Because trust me: time moves way too fast, and before you know it, your kids will be graduating college and setting off into the world.
Senior portraits are all about celebrating who you are and capturing your true essence. These photos are more than just photographs – they are a testament to your unique story, personality, and aspirations. Let's explore all the different options for professional photography and senior portraits – and dive into the pros and cons of each.
Studio vs. Location Photography
When considering senior portraits, the first decision you need to make will be the location. Indoor studio portrait photography and outdoor portrait photography have so many different pros and cons. Here's what you should consider when thinking about which might be best for your senior's professional photography.


Pros and Cons of In-Studio Photoshoots for Seniors
Indoor portrait photography offers a level of control and sophistication for both seniors and their families – but there's so much more to the experience than the setting alone. Let's explore the different pros and cons of in-studio photoshoots.

Controlled Environment
Studio portrait photography gives seniors and families alike the most amount of control. What do I mean by that? Well, in the studio, we have the ability to tinker with lighting, setting, and outfits without worrying about the elements. Don't worry about pesky clouds or harsh sunlight – we'll work in a tailored atmosphere that lets your personality take center stage.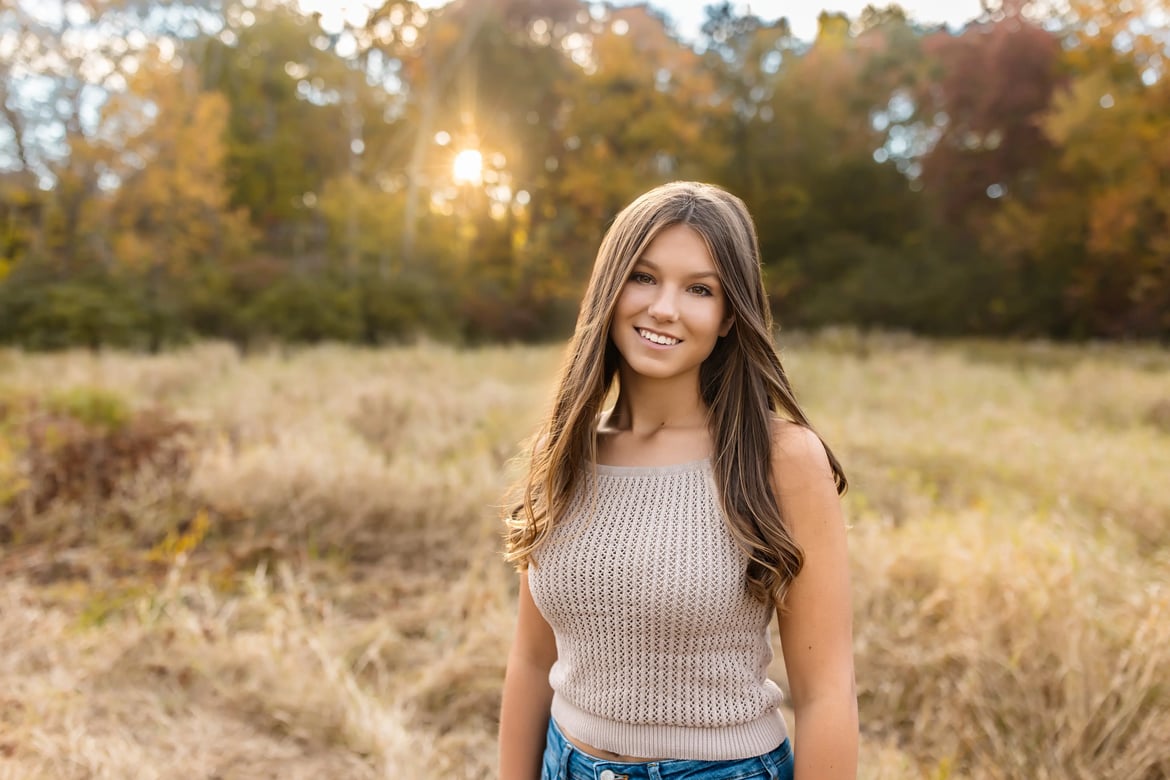 Convenience
Studio photography is also a great option if you're interested in a number of different senior portrait backgrounds or different outfits. There's nothing more convenient than popping into the changing room and coming right back out to resume your photoshoot.

Studio photography is also a great option for families! If you want to use this opportunity to take family portraits as well, having everyone under the same roof, with bathrooms available and comfortable waiting areas, the studio might be perfect.
Privacy and Comfort
Studio portrait photography offers a secure, private space where you can express yourself without distractions or others around. Seniors who might feel a little camera shy have their own designated space to feel safe and free without external interruptions. It's a great option, too, if comfort is a priority!
Pros and Cons of Outdoor Photoshoots for Seniors
There's nothing quite like serene studio space for senior photoshoots, but on other occasions, outdoor shoots may make more sense.

Natural Lighting
I've got one word for you: sunshine! And few moments compare to the magic golden hour when the sun is low on the horizon and its warm glow completely changes the whole mood of the photoshoot. Your senior will feel it, too – that radiance and special luminosity.
Relaxed Atmosphere
There's something inherently liberating about being outdoors – kind of like an instant mood-lifter. Some seniors often feel more relaxed and at ease in a park, by a beach, or in the woods than in a studio. That relaxed atmosphere, in turn, translates into authentic, joyful expressions that truly capture the essence of senior year.
Authenticity and Spontaneity
The great outdoors give your graduate plenty of room to be spontaneous and creative. There's a freeing power to wide open spaces – you can let your kid just be themselves. Let your high schooler toss a football, practice their cheer routines or dance in a field of wildflowers.
Thinking Outside the Box
Massachusetts has tons of wonderful locations for outdoor photoshoots, from sunflower fields to rolling hills and empty barns. But if the Boston area isn't the right setting, don't be afraid to let your imagination run wild! Maybe a travel session is your best option. I've photographed clients in Portugal, Alaska, and even Joshua Tree, California. I can travel to your neck of the woods, or we can visit your senior's bucket list together. The sky (and your imagination!) set the limit. Pick the place that feels most like home. That feels most like you.
Planning the Perfect Senior Portrait Experience
When senior year rolls around…Things get BUSY! Final exams, gowns, graduation, college admissions – it all adds a lot of stress. The last thing most teenagers want to do? Senior photos. That's why it is so critical to consider these factors to best plan your senior portrait photography.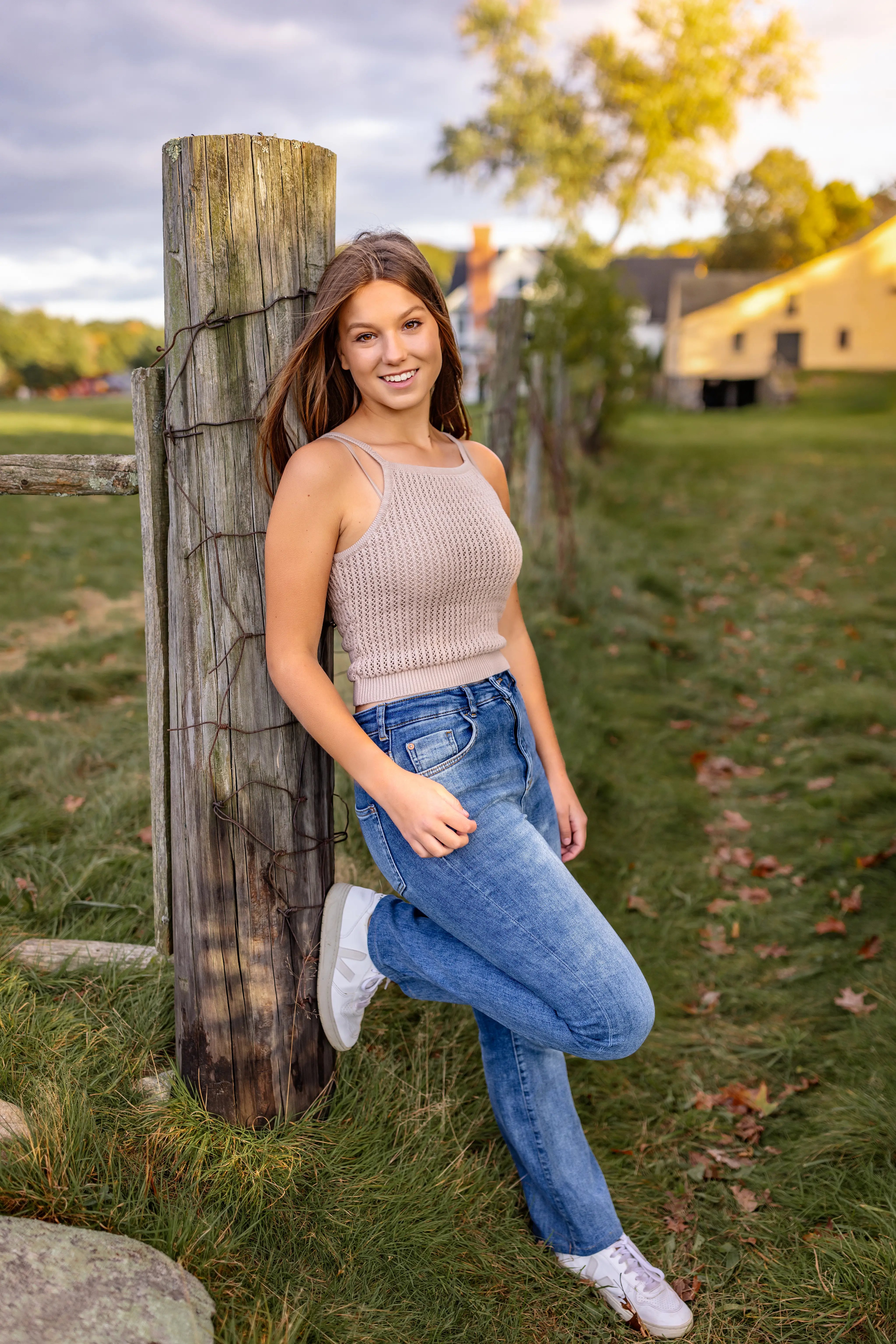 Pick the Right Time
Timing may be the most important element when planning your senior portrait photography. For some senior sessions, I recommend booking them in April or May once college decisions have been made and the school year slowly comes to a close. This way, we can incorporate elements of their future, as well. For example, college letters or sports uniforms, if your senior plans to play in college. The little details make all the difference!
Others prefer to book a Fall photoshoot, in which case we celebrate and embrace the beginning of your senior year!
Work With Your Photographer
Your photographer (hey, that's me!) is your partner when creating these memorable moments. The first step in the experience? Sitting down with me and talking through all your ideas. I want to get to know you and truly capture your senior's essence. We can talk about your aspirations and any special requests you may have. I'll guide you through the process from here on out, helping with outfits and advising on anything you need to feel comfortable and confident throughout the session.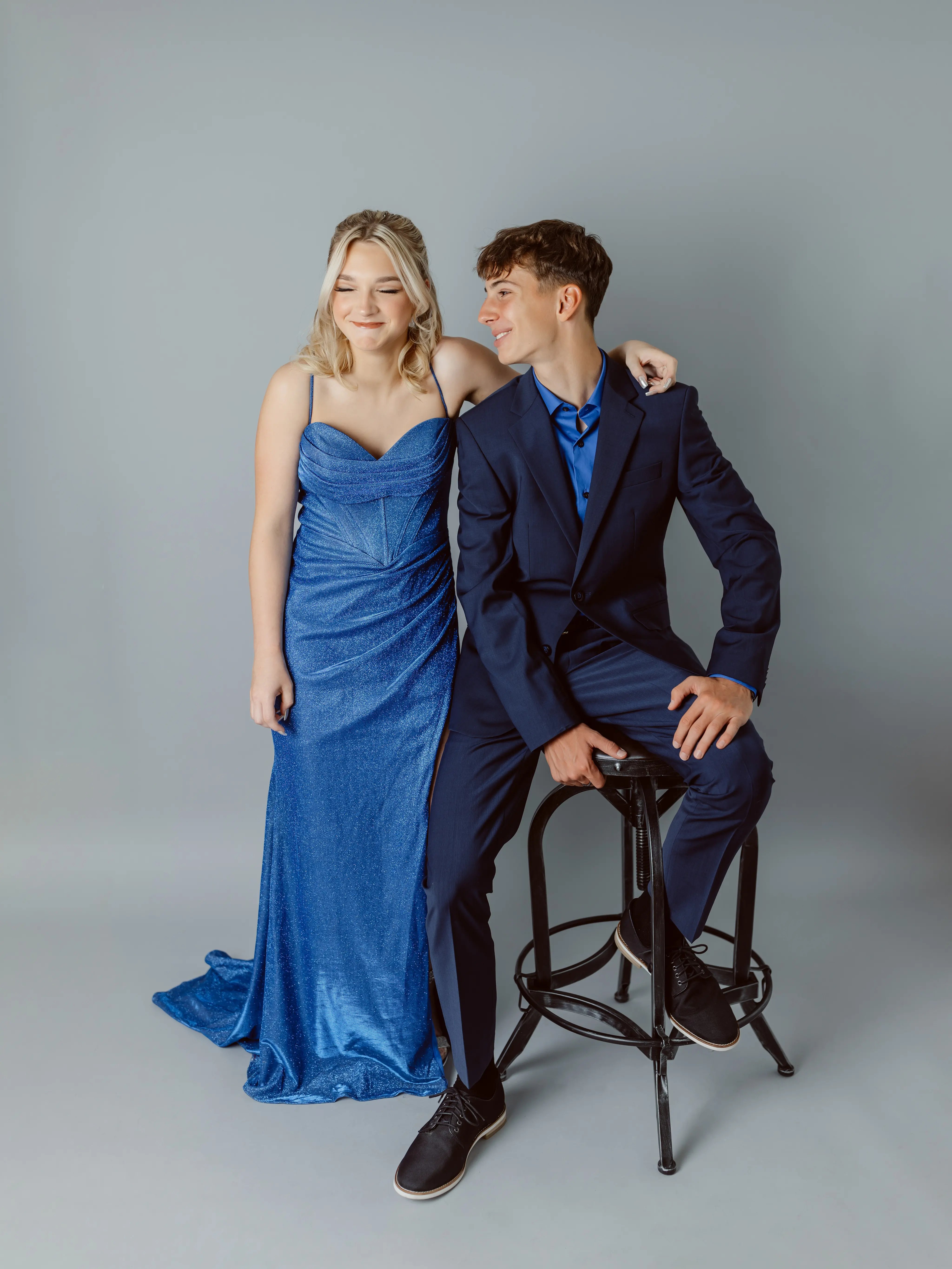 Embrace the Freedom
Don't be afraid to let your senior's personality shine! Whether you're indoors or outdoors, be yourself!! Incorporating elements of your senior's personality can make the photos feel much more personal. Whether it's playing a musical instrument or practicing your favorite sport, these activities can add a unique, personal touch to your senior's professional photography.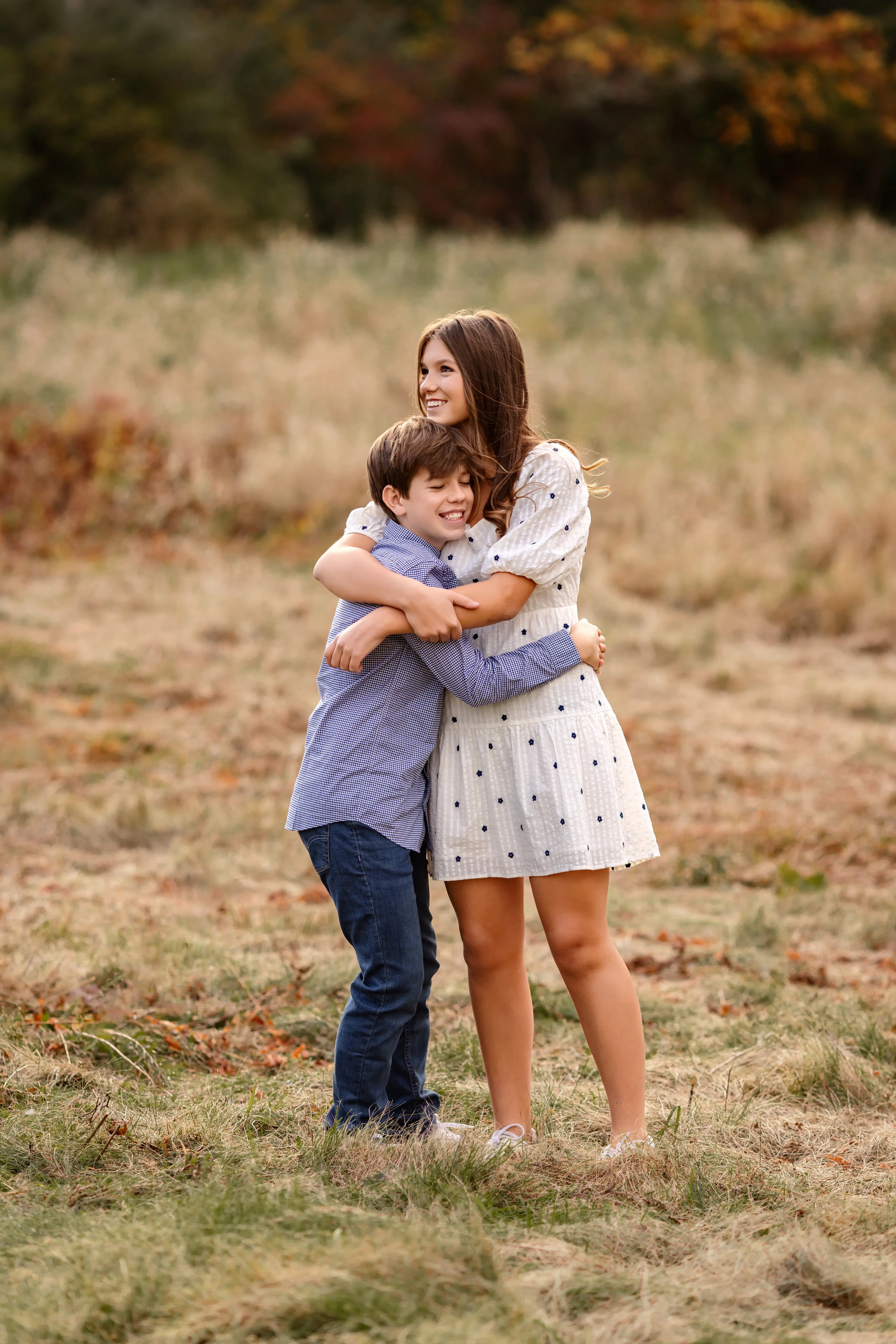 Pamper Your Senior and Mom
When you book a portrait session with me, know that every detail will be considered. That includes having a full hair and makeup stylist to prep and pamper your senior to look their best. And while we're giving the deluxe glamour treatment to your senior, why not join in the fun? I encourage my moms to delight in their own complimentary hair and makeup treatment before participating in some family photos at the end of our session.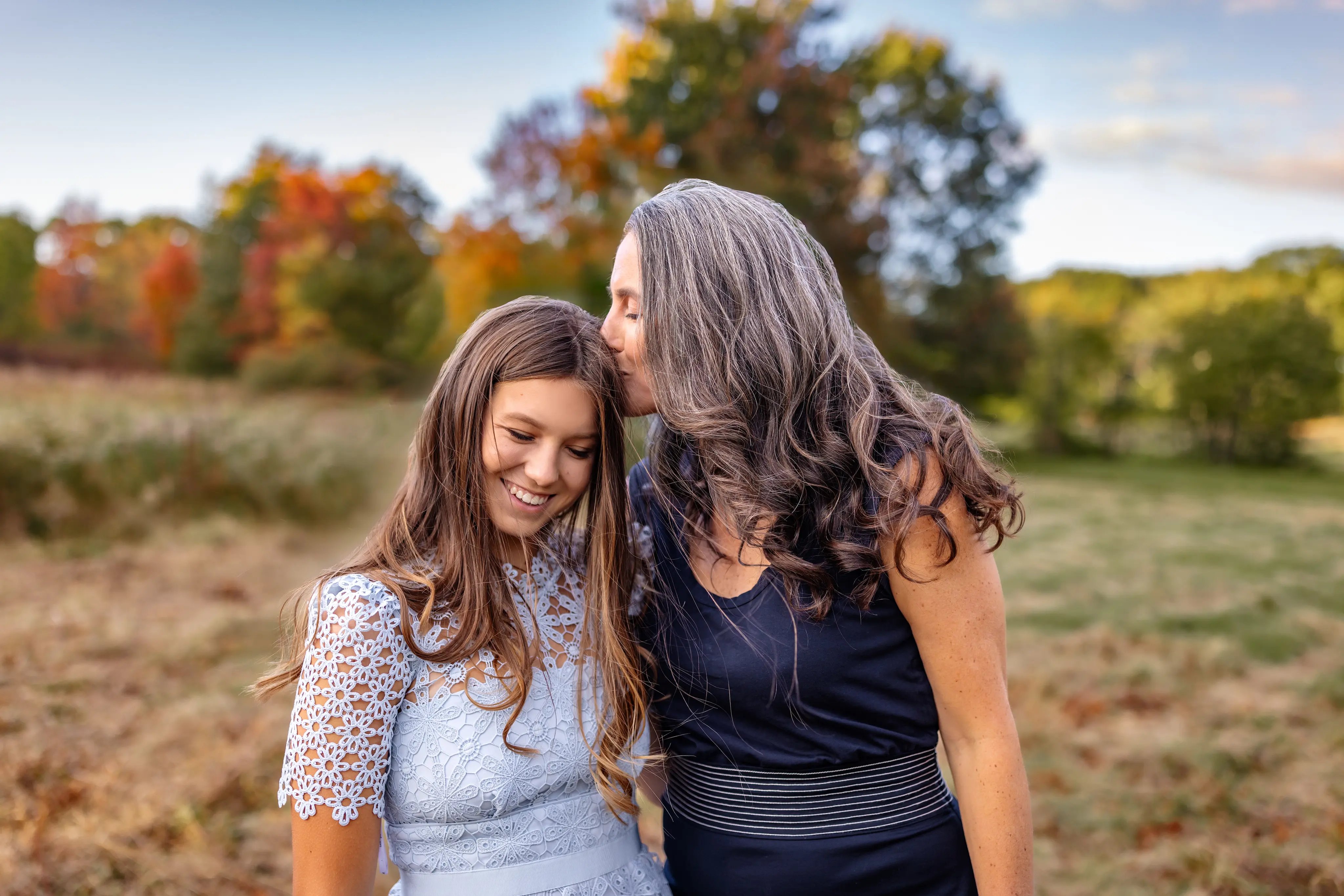 Celebrate Your Family
Your senior portrait session is about capturing your child's journey, but that doesn't mean we leave the rest of the family out! For the conclusion of every senior shoot, I always invite the whole family to join in the session. Senior year is a terrific moment to capture your graduating child and all the members of your family. That's why I end every senior shoot with a family photo session. It's a time capsule of your whole family's growth and a moment to prize for years to come.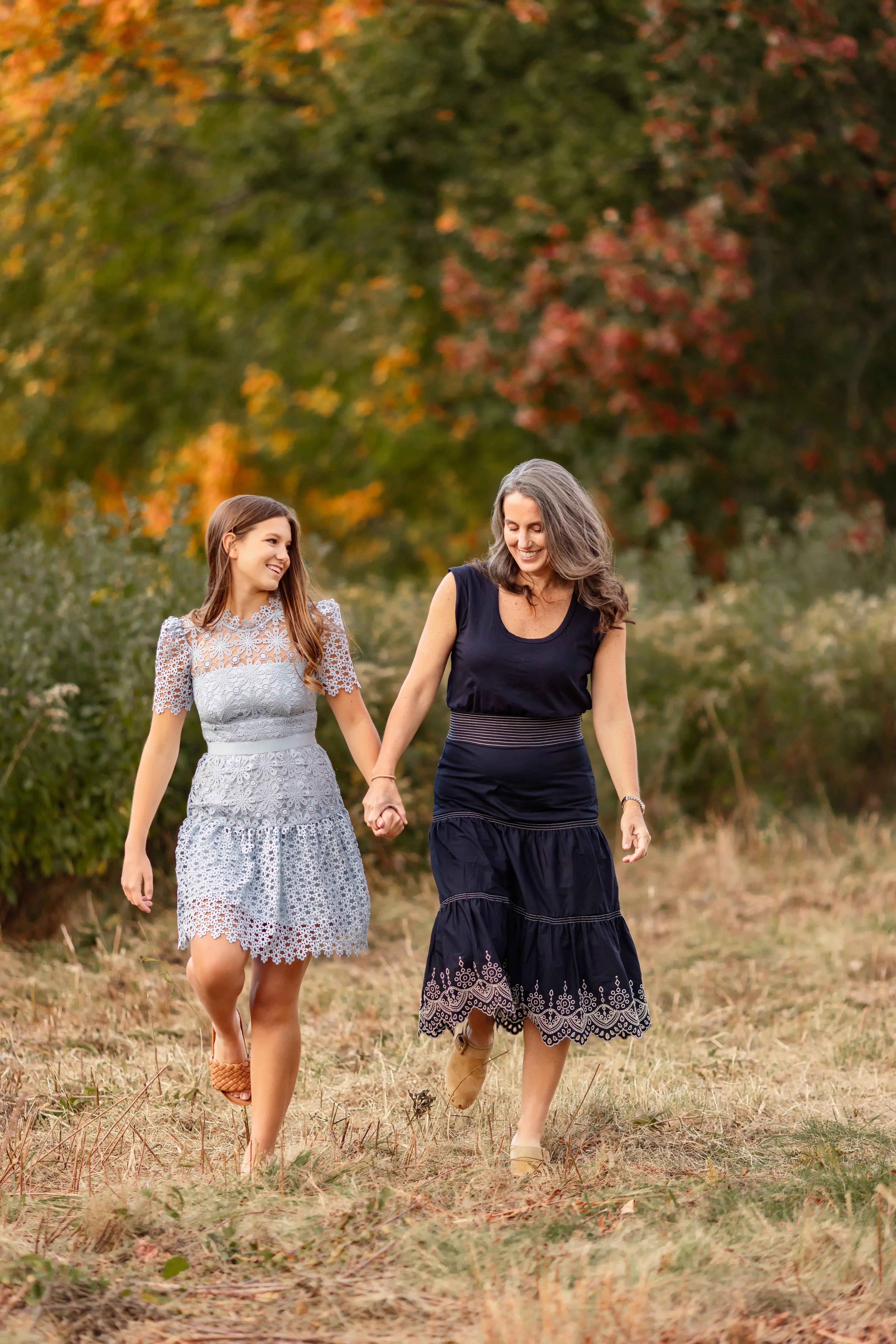 Personalize Your Prints
Picking out prints will be one of the best parts of your senior photography session! It's especially poignant knowing your senior will be moving out soon. All our sessions include complementary wall art design and installation! When I share the gallery, we'll pick the best ones for wall art, and you'll also get to enjoy them all in an album or portrait box. These portraits will be something that makes you proud and brings back cherished memories.
Key Takeaways
Your senior's portraits should be a genuine reflection of who they are – and their time in high school. And that means something different to everyone! Whether you choose the cozy comforts of indoor studio portrait photography or the boundless beauty of outdoor portrait photography, let your student's personality shine through, and your senior portraits will be nothing short of extraordinary.