I'm going to let you in on a little secret: fall is THE best time for family portraits. You simply cannot beat these marvelous New England colors – Mother Nature sure does put on a show!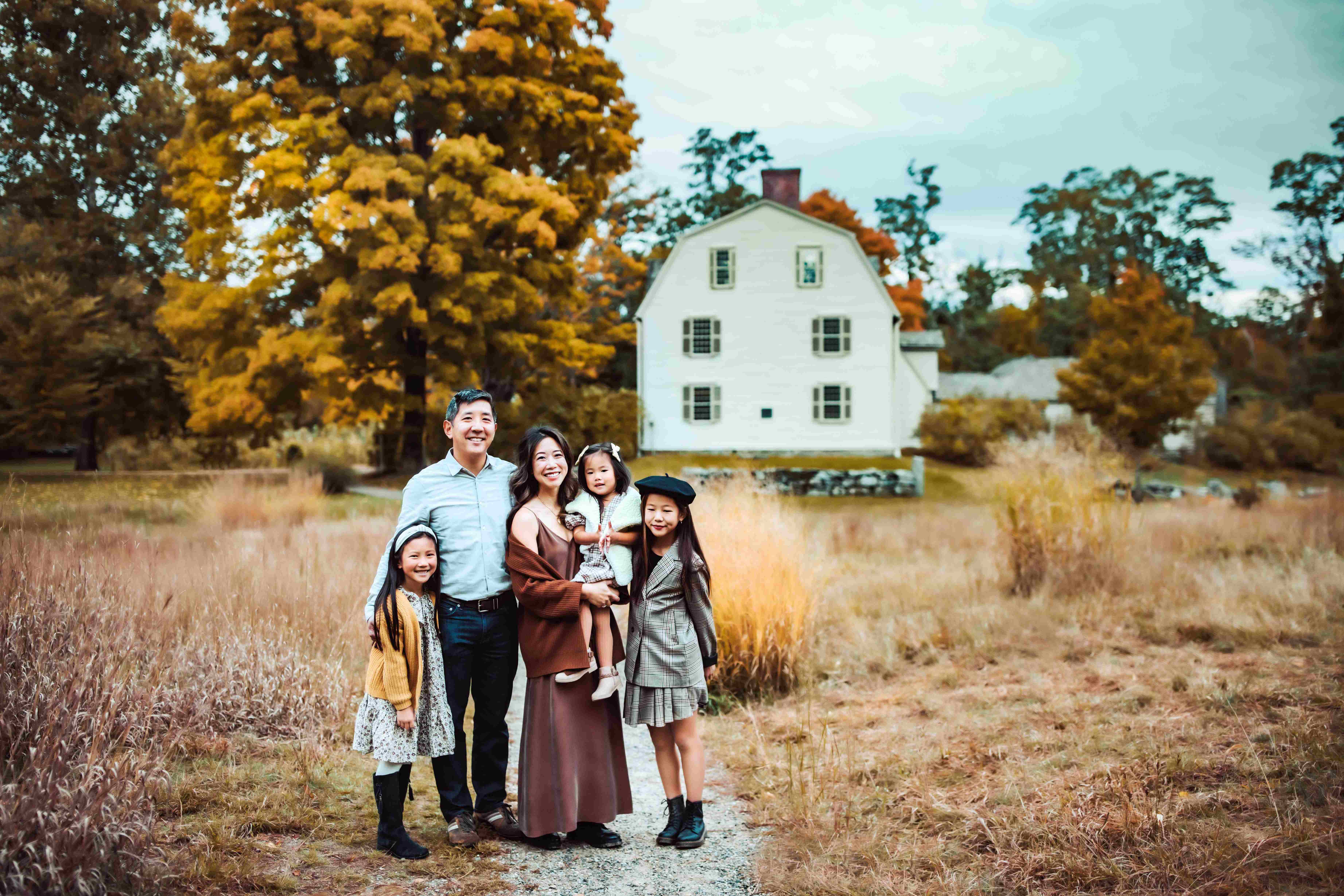 That's why fall family photos become a yearly tradition for many families. I'm shooting non-stop from September to December, but the memories we create together? The gorgeous array of colors in the background? Vibrant autumn photography and dreamy golden tones will always have my heart!
That's because there is something truly magical about autumn—the crisp air, cozy sweaters, and of course, the breathtaking display of colors that nature paints across the landscape. As a portrait photographer, I've had the privilege of witnessing the captivating transformation of leaves firsthand. The fiery reds, blazing oranges, and golden yellows create a backdrop that is simply irresistible for capturing those special family moments with family photo sessions.
Whether you're a fellow leaf chaser or just starting your journey and looking for the best time of year to capture those special memories, this guide is designed to inspire and empower you to celebrate the beauty of the fall season. Let's dive in!
The Best of Fall: Why Choose Fall for a Family Photoshoot?


Each year, nature puts on a brilliant show…the mesmerizing colors of autumn! And as a portrait photographer, there's nothing quite like capturing the beauty of fall foliage in all its vibrant glory, especially when creating lasting memories for families.
I'll be honest with you: I LOVE fall photoshoots! When you choose fall as the backdrop for your family photos, you're not just capturing a moment in time—you're creating timeless memories that will be cherished for generations. The colors, the atmosphere, and the natural beauty will transport you back to that specific season in your family's journey – one that you will always remember.
From pumpkin patches and apple orchards to rustic barns and charming landscapes, fall offers a plethora of stunning settings to frame your family portraits. Whether you prefer the serene beauty of a forest trail or the urban charm of a city park adorned with fall foliage, there's a location that perfectly captures the essence of your family.
The Best Time for Fall Photography
Let's talk about the optimal time to capture the perfect fall photoshoot. Because we all know timing is everything when it comes to fall foliage! One week it's there, stunning as you drive by…and before you know it, the foliage wilts away.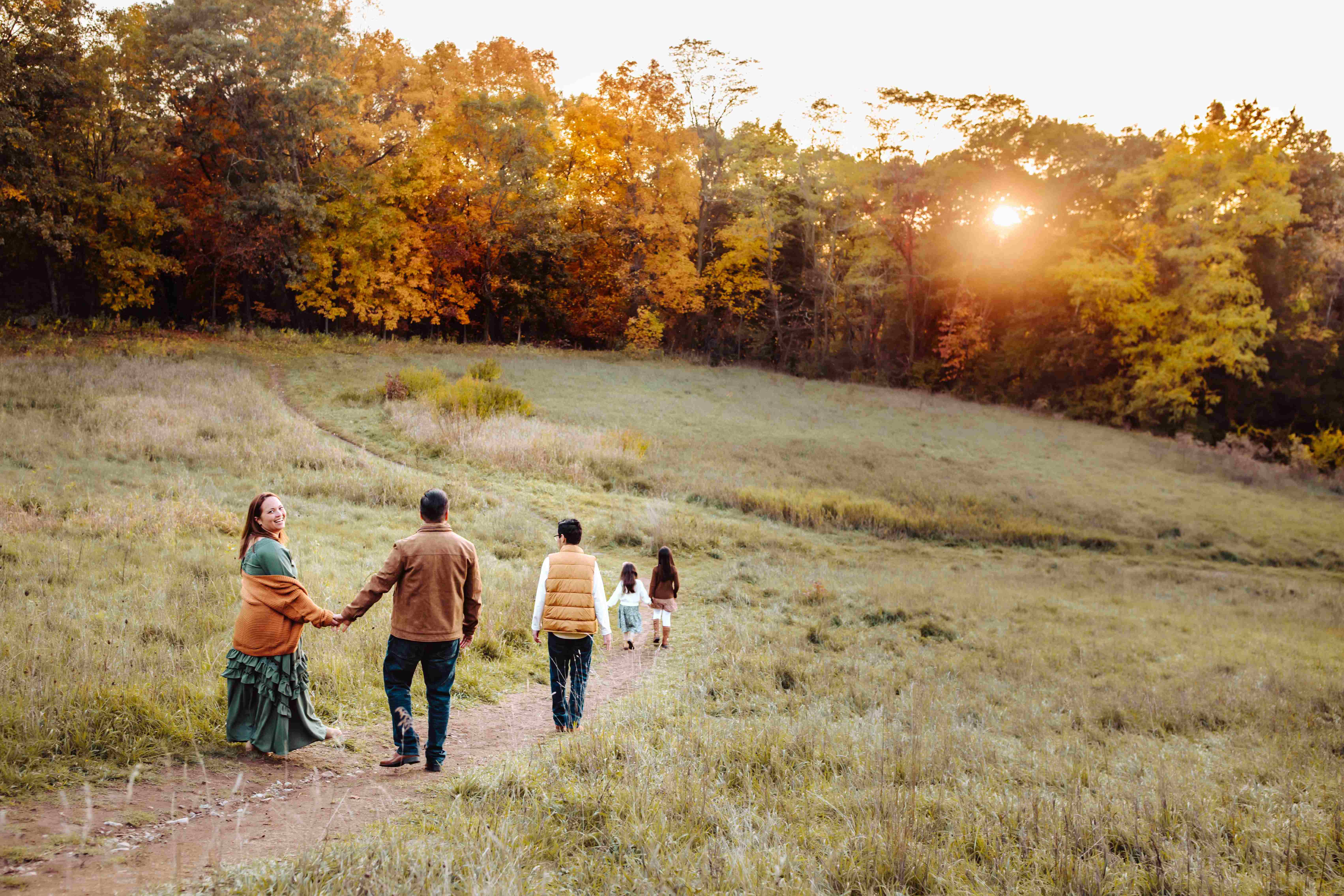 Like I said, timing is EVERYTHING when it comes to photographing fall foliage, and lucky for us, Massachusetts boasts some of the most spectacular displays of autumn colors in the country.
As the days grow shorter and the temperatures begin to cool, nature begins its beautiful transformation. In Massachusetts, the colors of fall usually start to change in early to mid-September and the fall show runs until mid-December. It's so much more than just two weeks of peak season!
That peak season? The peak foliage period, when the vibrant hues are at their most brilliant, typically occurs in mid-October. However, it's important to remember that the peak season will vary slightly from year to year, depending on weather conditions. To this day, I still haven't been able to control Mother Nature but mid October is a solid estimate!
If you can't make this time frame, DON'T WORRY! You can book your fall foliage photo session earlier or later – just remember to dress comfortably for the weather! Before and after the bold peak colors we get to embrace and enjoy gorgeous golden tones!
Need someone to handle the details for you? I'm always tracking the best time for fall photos and each year, I'm busy shooting from September to December. I'm here to help guide you along your own journey – so if you book your fall family photo session with me, don't stress. I've got it covered, and I'll work with your family every step of the way.
When Should We Plan Our Fall Photoshoot?
This is probably one of my most asked questions! Boston is such a special place to live, and families come to me to help capture their home in its best possible setting. It's pretty much the craziest time to be a photographer – and the most magical, too! Those colorful backdrops, the golden sunlight streaking through the trees…What better time for family portraits than the fall?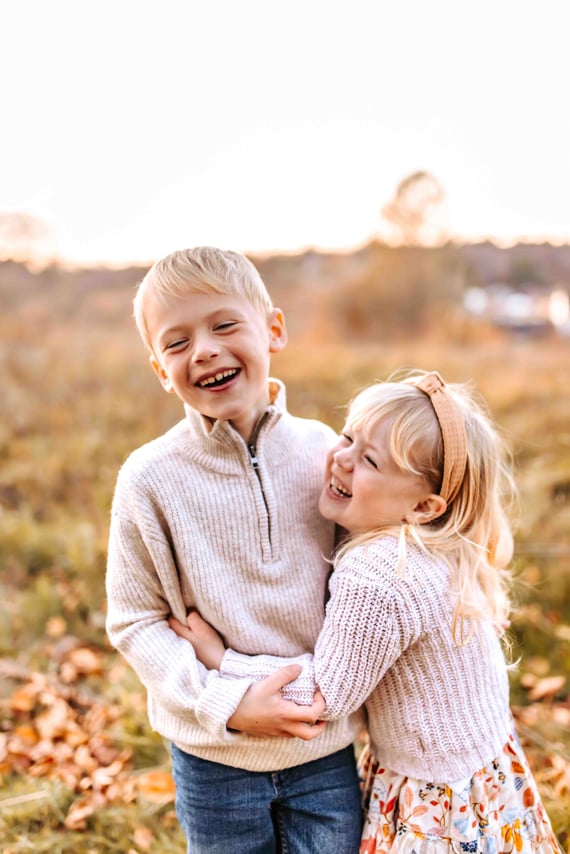 I always recommend shooting fall foliage photos during the so-called golden hour. Golden hour…is exactly what it sounds like: a special time of day when the sunlight turns golden, illuminating everything around you. This soft sunlight, which happens after sunrise or before sunset, casts this stunning golden glow over the landscape.
Capturing the Essence of Fall: Incorporating Seasonal Elements
Imagine capturing your family's joyful moments amidst the stunning backdrop of the Boston Common, the Charles River Esplanade, the Arnold Arboretum, or somewhere off the beaten path – all while bathed in the soft, golden light of a crisp autumn morning or evening. It's simply spectacular!! Fall photography spots are everything, and I've got more than a dozen stunning places tucked away in my back pocket to make your photo session truly special.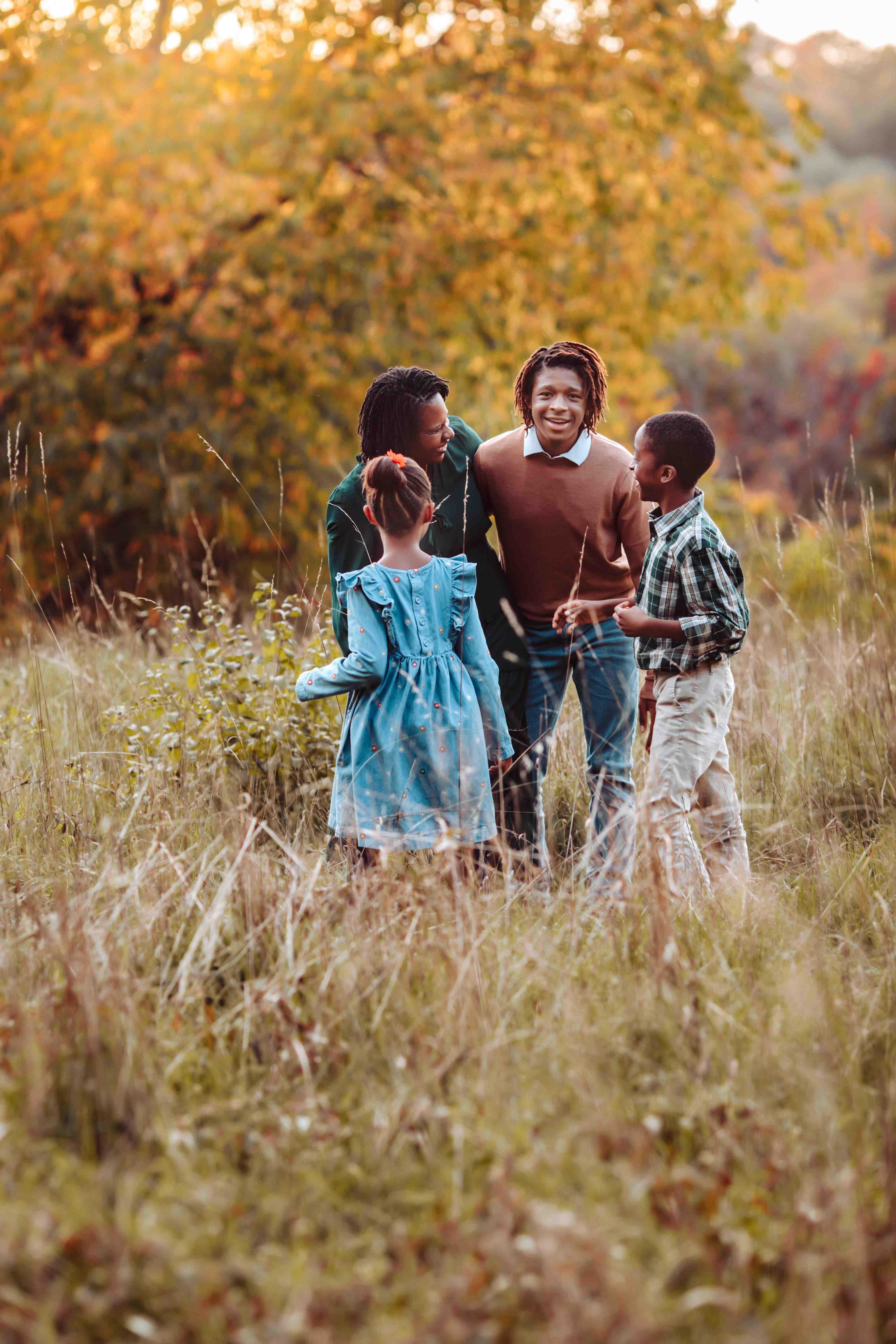 As you plan your fall foliage photo session, consider incorporating some local Boston traditions and activities into your shoot. How about starting off the afternoon with apple picking at a nearby orchard or pumpkin patch, then stopping by a scenic spot for photos? Planning something for your kids to look forward to either before or after the photoshoot makes things flow a little smoother – and keeps everyone smiling. Regardless of your activity, doing something together – and creating those new memories together – makes the fall photoshoot all the more special.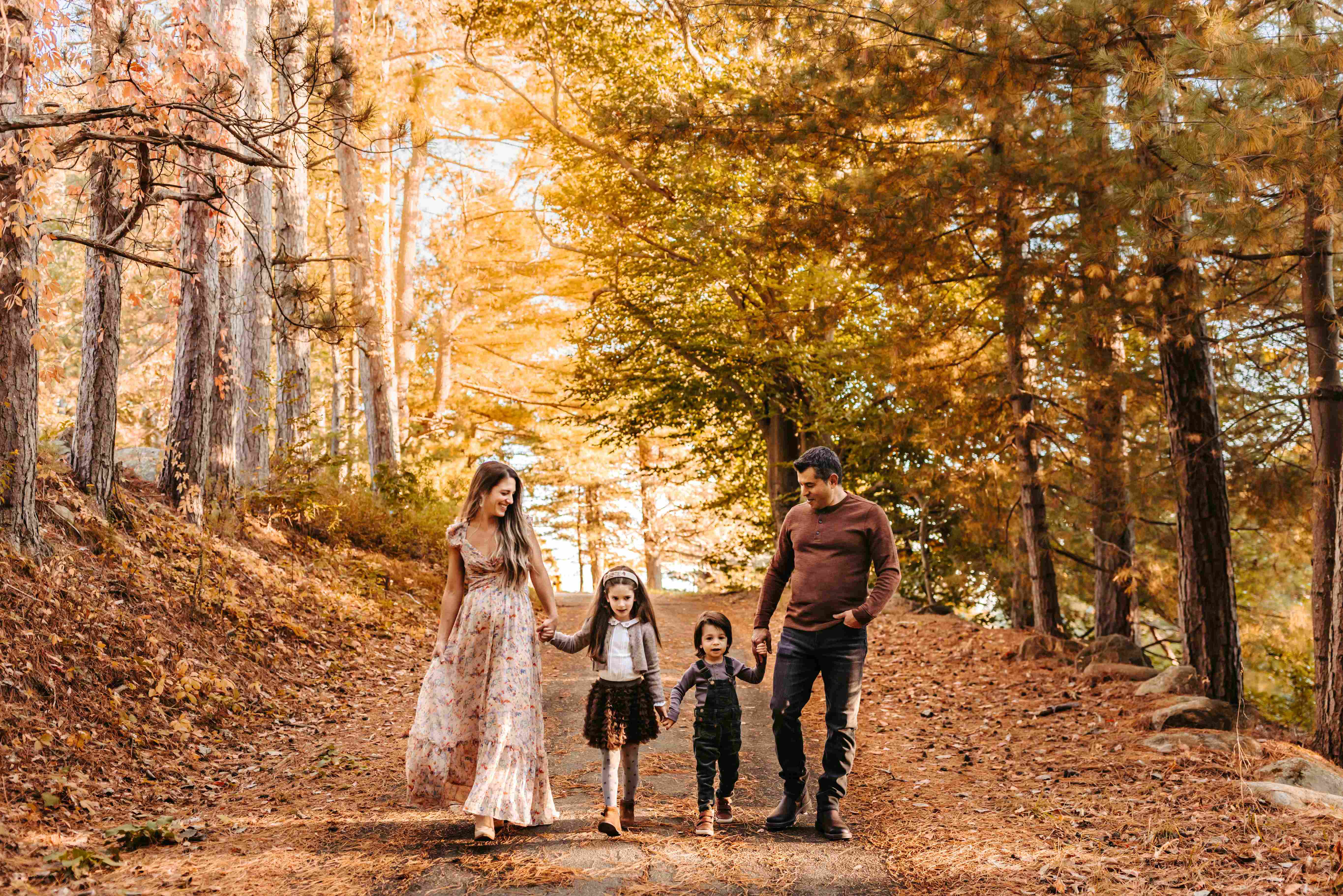 No matter the location, we can work together to find something that feels real and YOU for the whole tribe. These special activities to your family add an extra layer of authenticity and create meaningful memories for your vibrant fall portraits.
Planning for a Memorable Fall Photoshoot
Now that we're all buzzing with excitement about capturing the beauty of fall foliage in our family photos, it's time to dive into the nitty-gritty of planning a memorable fall photoshoot (and don't worry - I'm here to help you every step of the way!).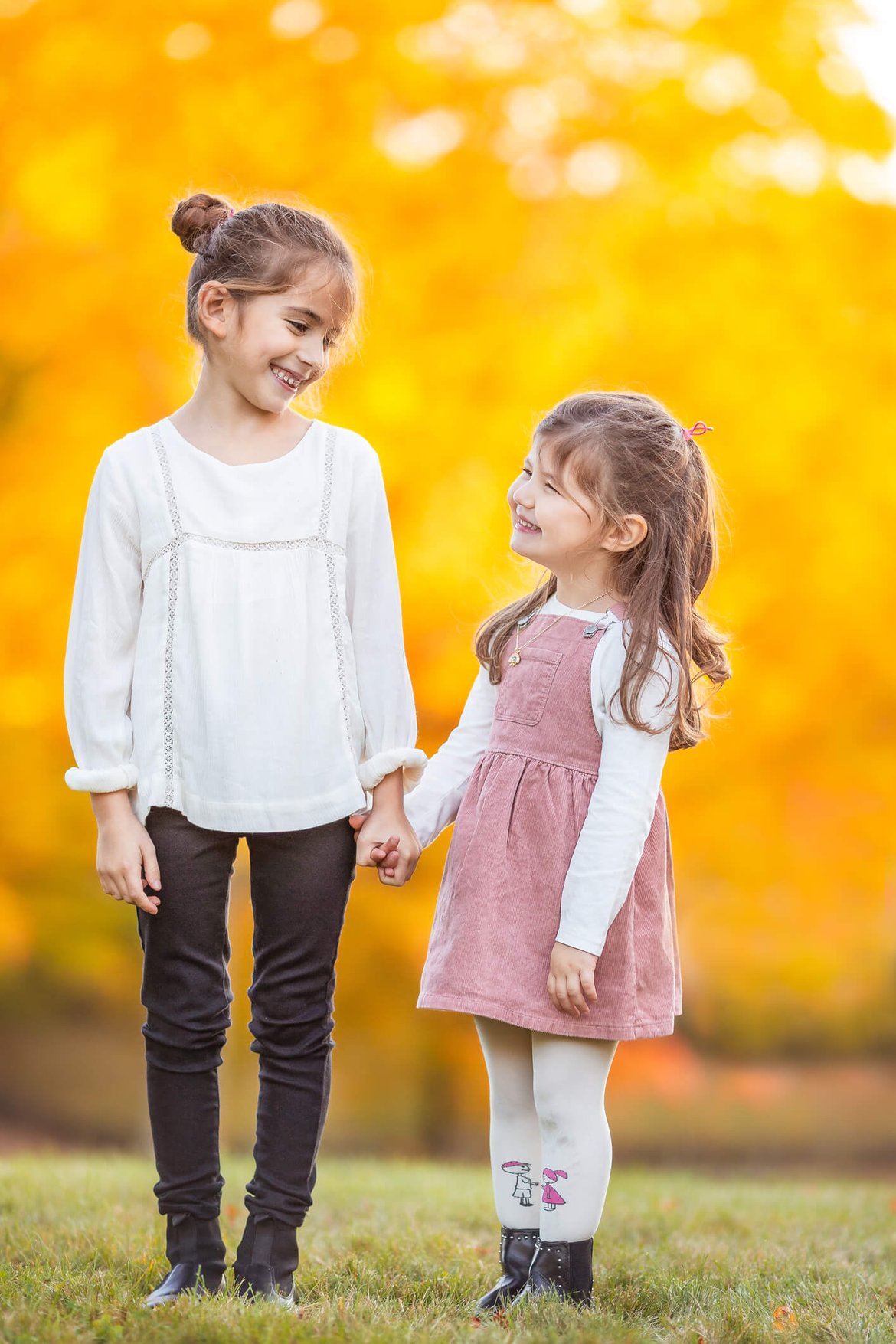 When it comes to fall foliage photography, location is key. Look for spots that offer a rich tapestry of colors, such as parks, forests, or even scenic trails. In Massachusetts and Boston, the options are plentiful—think Boston Common, the Public Garden, Middlesex Fells Reservation, or the Arnold Arboretum, just to name a few.
If you're struggling to pick, consider what kind of atmosphere and backdrop you envision for your family portraits. Do you prefer a rustic setting with golden leaves cascading from trees? Or maybe a more urban vibe with vibrant foliage peeking through the cityscape? The best part is that your portrait photographer will know which location to recommend based on your kid's ages and your wall art goals!
Picking the Right Outfit
While there are no hard and fast rules when it comes to fall photoshoot attire, it's essential to think about colors that complement the autumn palette. Earthy tones like deep reds, warm oranges, mustard yellows, and rich browns harmonize beautifully with the fall foliage backdrop. However, don't be afraid to add pops of contrasting colors to create visual interest. At the end of the day, I want you to wear what makes you feel most comfortable – and most YOU.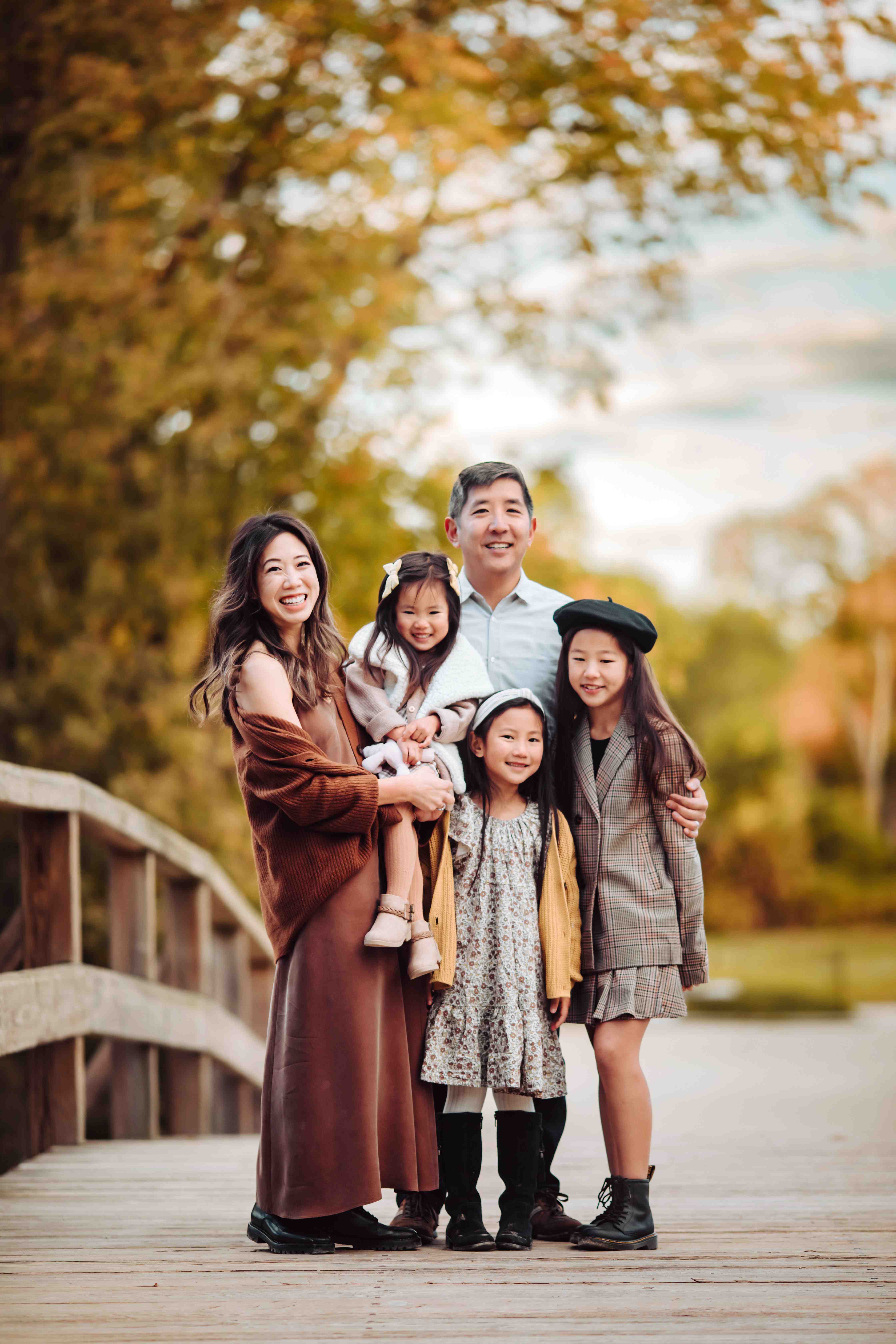 Have you ever considered coordinating outfits within your family? I kind of love the whole family coordinated vibe, but not matchy-matchy. Instead, think about a cohesive look where each individual's personality shines through.
Outfit planning overwhelming you? When you work with me, I help you every step of the way, from scoping out the locations to helping you pick the best outfit for the fall photoshoot. I can help with as much – or as little – styling as you'd like. During our In-Home Consultation, we'll look at outfits together, picking from your closet and my online styling tool! We want the styling to work with both the location selected and the way you have your house decorated!
Don't forget to dress for the weather! Fall colors happen from September to December….and not all months are created equal in terms of the weather. Layers are your best friend in fall—think cozy sweaters, scarves, and jackets that not only keep you warm but also add depth and texture to your photos. And with the kids, I always say warm kids = happy kids!
Open and clear communication is key to a successful fall photoshoot, I've found over the years. That's why we do our in-home consultation beforehand – to lock in styling, outfits and looks. Coordinating with your family members (and with me!) beforehand ensures everyone is on the same page regarding the location, outfits, and any specific ideas or requests. Trust me, it makes the whole process go much smoother – and frees up mental space weeks before your photoshoot to focus on your family and your loved ones.
Posing: Bringing Out the Best in Your Family Photos
Posing…The one thing most people, no matter their age, feel uncomfortable about. Posing in photos often doesn't feel 100% natural for most people – and that's okay! As your dedicated portrait photographer, it's my job to capture the love, connection, and togetherness within your family in natural and candid moments. I'll guide you through the whole process.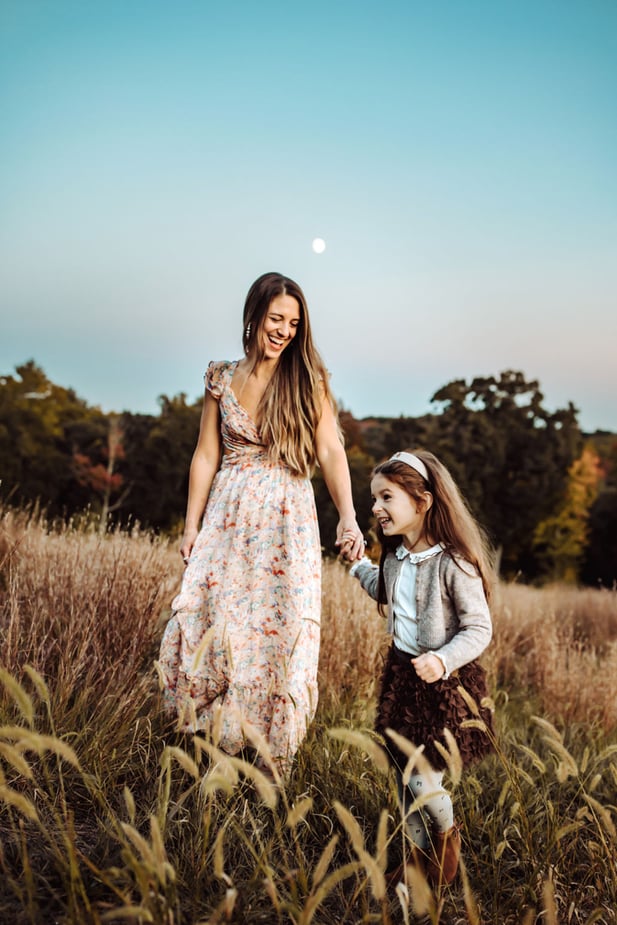 Embrace movement
When it comes to posing, don't be afraid to embrace movement and interaction. We're not necessarily going for stiff poses. Instead, we want to capture the genuine connections and joy that exist within your family. Walk hand in hand, playfully throw leaves in the air, or simply let the flow of the day take you where it takes you. Don't worry, I'll walk you through it!
Be present
Some of my favorite photographs have happened between poses. I'm talking about those spontaneous laughter-filled interactions, stolen glances, and heartfelt gestures that showcase the true essence of your family.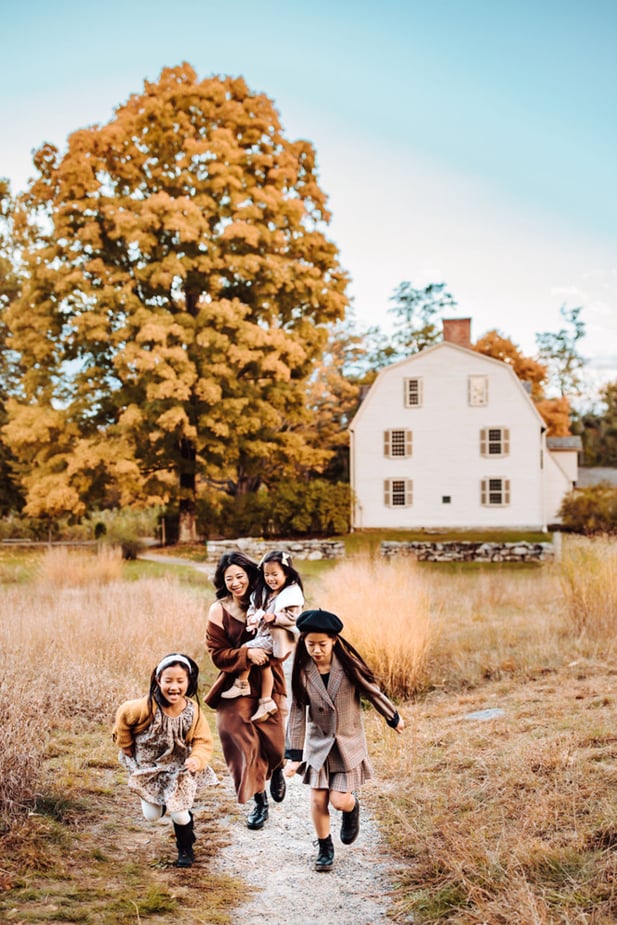 The key to capturing these moments? Stay present and allow me to capture these candid instances when you're talking to your family, sharing stories, or simply reveling in the beauty of the fall surroundings. These moments hold genuine emotions and create those treasured memories I love so much.
Mix up your posing – and your groups
Let's mix up the poses and groupings! If you have a big group, let's play around with the interactions in this group. Maybe we shoot a couple dad/daughter photos, parents-only photos or siblings photos to capture those unique bonds.
Be yourselves
Above all, relax – and be yourselves! Enjoy the moment! I can't tell you what a difference it makes when my families are relaxed. Let go of any pressure to be "picture-perfect" and trust me to capture the true spirit of your family. This is a time to celebrate your love and connection and spend time with your TRIBE, so embrace the joy and let it shine through in your photos.
Let the kids be kids for a day
The BEST way for kids to cooperate and have fun is to feel as if they are in control. As parents, it is hard to let them BE. We expect perfect behavior for the photoshoot – but actually, in the midst of the chaos, the magic happens. Think about your photoshoot this way: lower your expectations bar for a day (or, really, just one hour!), and embrace embrace your kid's (crazy) ideas or (loud) games. Trust me, it will be so worth it! Gift them a YES day (or: a YES hour, actually!).
Booking Fall Foliage Photographs
There's nothing like a fall session! Fall foliage may be the perfect time to book photos, but it's not the ONLY time to book fall photos. In fact, my favorite family photos capture true family connection and those special moments with you and your loved ones. Those moments can happen any time of the year.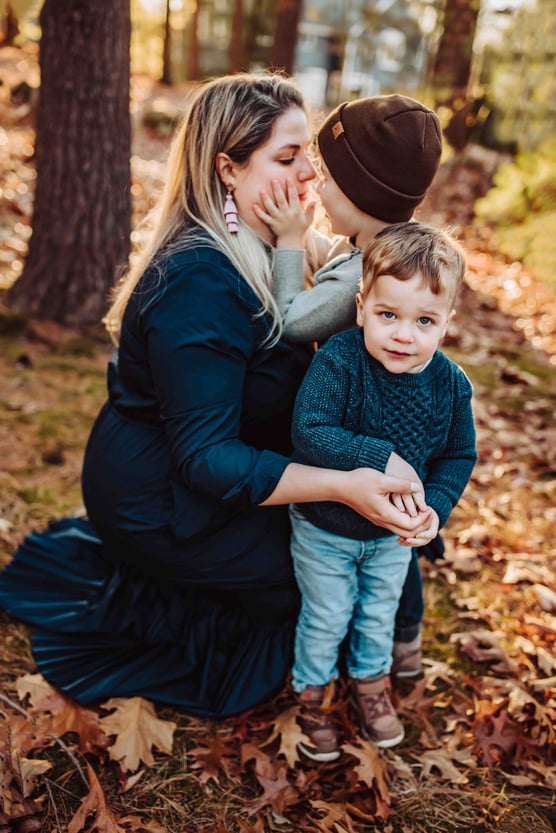 BUT, if you're looking for that special golden glow of fall leaves behind you, don't be afraid to book your photos in advance. Mother Nature will be spectacular, no matter the time of year. If you're ready to dive into fall portraits head-first, get in touch with me now and let's make magic together!