Scheduling a pregnancy session can be challenging. After you've chosen your photographer (you thought that was the most complicated decision?) is usually when anxiety hits.
What should I wear? Will I look good? Will my kids behave? Can I get to see the photos before the baby arrives? I'm here to help you navigate your nerves and tell you that everything will be alright and it will be so worth it!
Here are some good questions you can ask your photographer about your photo session:
Indoors vs. Outdoors
For pregnancy sessions, depending on when is your due date, you'll have different options.
If you worry about a winter belly, don't panic; your photo shoot will look as charming as a spring session. Indoors sessions are available and encouraged year round! There is something so special about shooting at home. Window light will always be the best type of light! so it's just a matter of knowing the best time to schedule your photo session based on how the light hits your home. Your photographer will work the magic!
There is also a way to look gorgeous outside on a cold January day without freezing, which I dive into this in detail in another blog.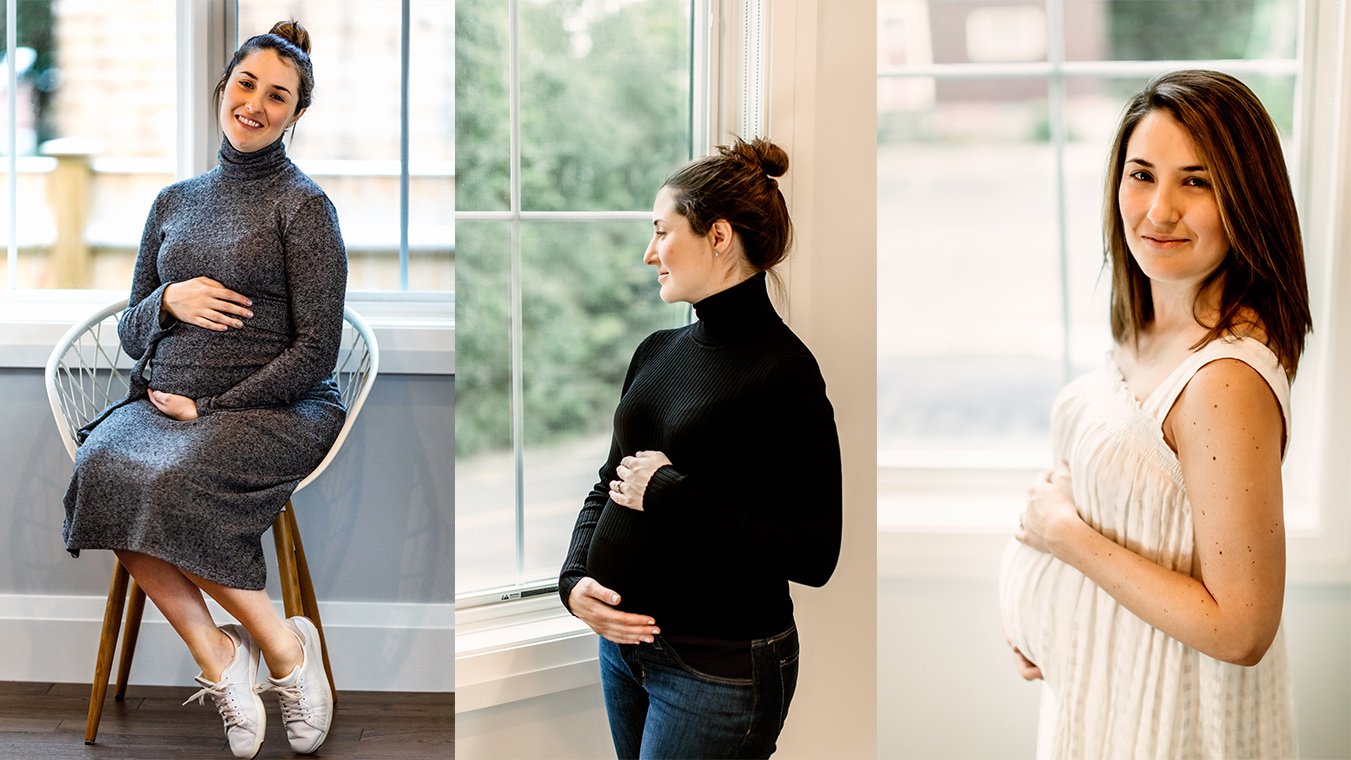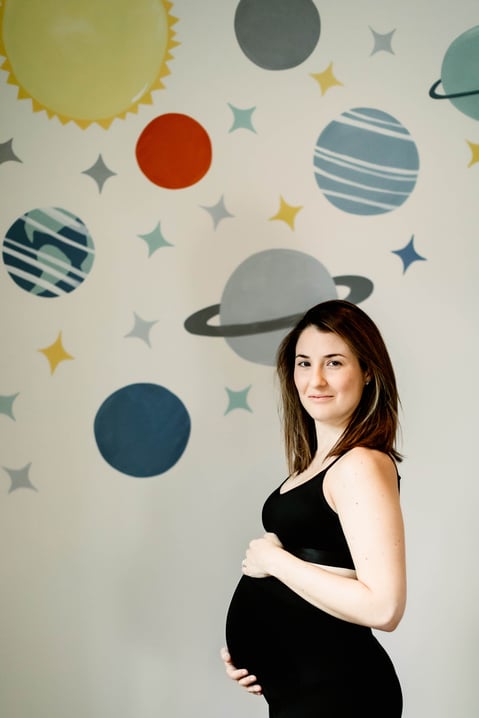 For Spring, Summer, and Fall bellies outdoors is always a gorgeous option! Each season brings its unique charm, your photographer will scout beautiful locations for you! Are you crazy about the ocean? farrm or an open field? In Boston there is tons of flexibility when the weather is warmer :)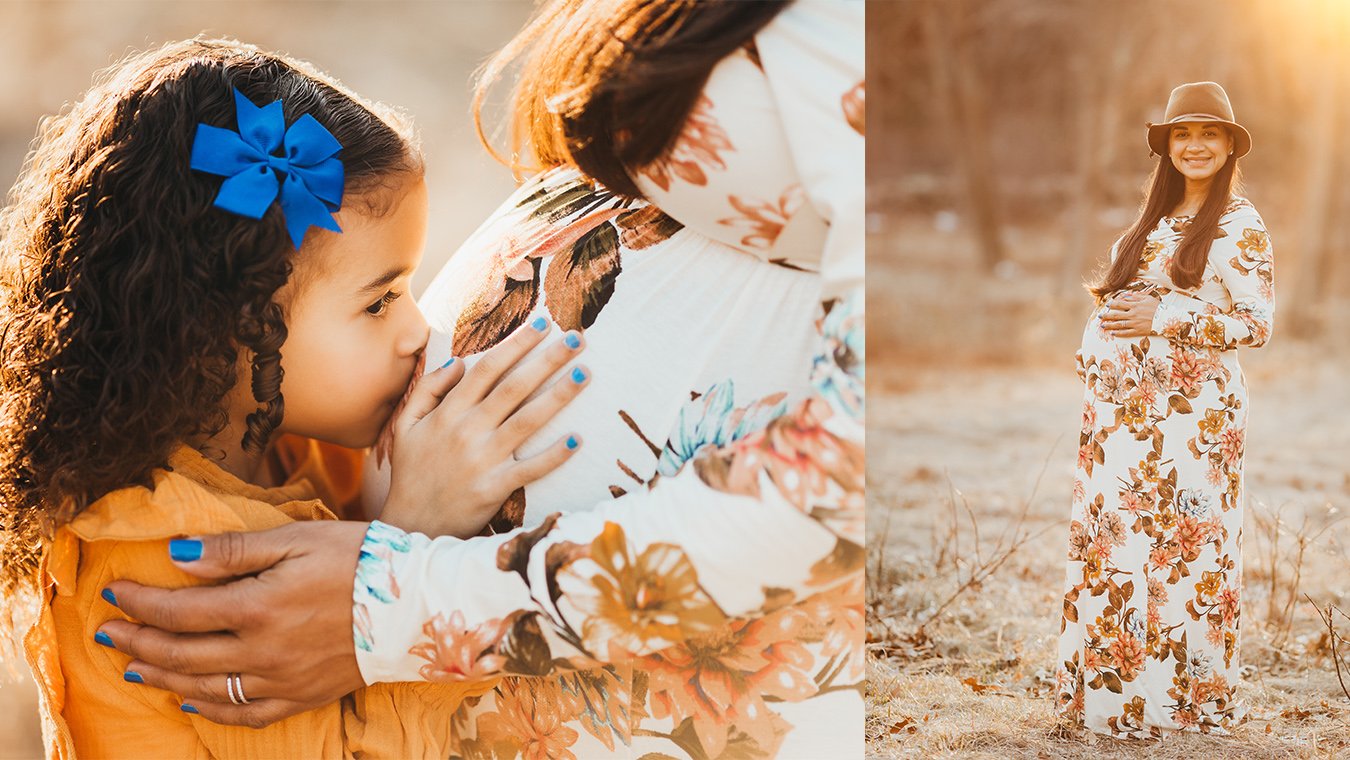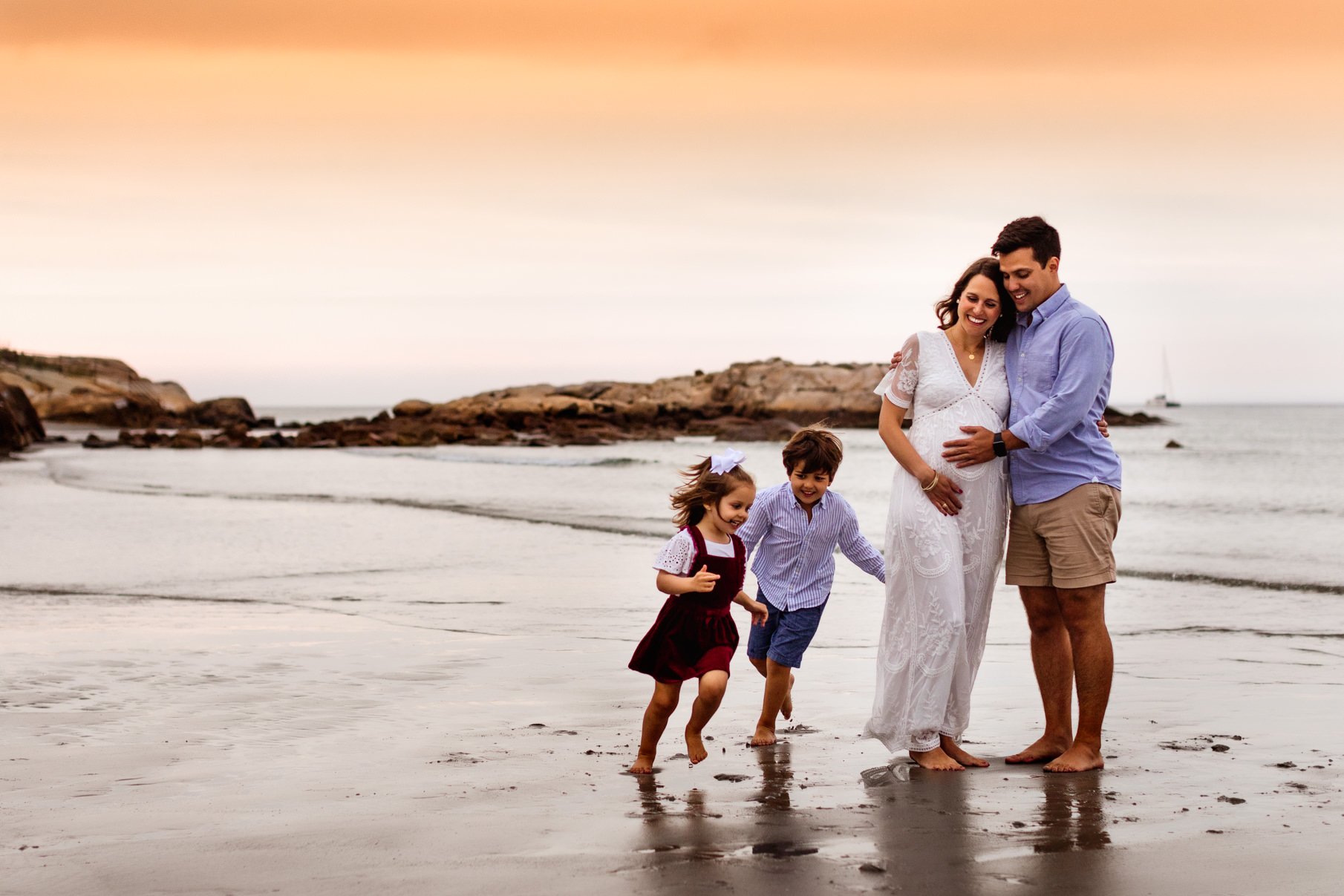 For newborn sessions, the answer is easy. My sessions happen in the comfort of your home, I bring my studio with me. You get to relax at home, and we photograph the new family in your favorite spots (nursery, master bedroom, living room, even the backyard — weather permits). We then pose the baby with the most adorable props. What you get is a lifestyle session with a studio touch.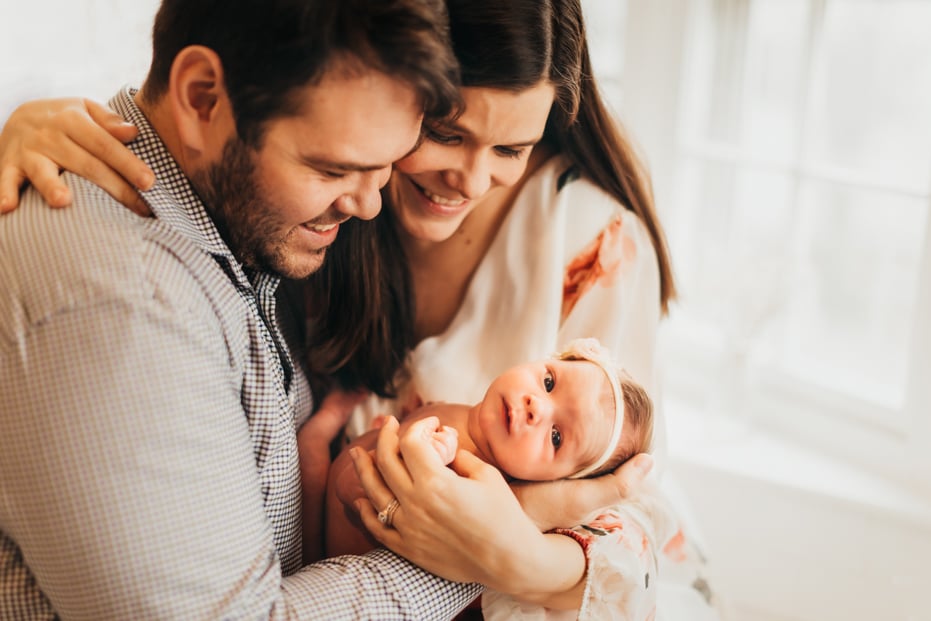 What should I wear?
I personally love maxi dresses or long skirts for maternity sessions. The skirt flies with the wind and adds movement to the photos. Every expecting mom has a unique style, follow your heart! Your photographer can help you pick one that will work beautifully in photos! ~ not every fabric photographs great.
You can also make the 'getting ready' part of the session a pampering experience. Just picture it: as you turn on some music and put makeup on, you feel great and excited for what's ahead of your day! Even if you hear a baby crying or a toddler fighting, I promise the makeup and music will help!
Now, for any photo session, I highly recommend that you wear makeup. It can be either makeup professionally done, or done by you! just wear your makeup slightly heavier than you normally apply it. You'll feel and look gorgeous!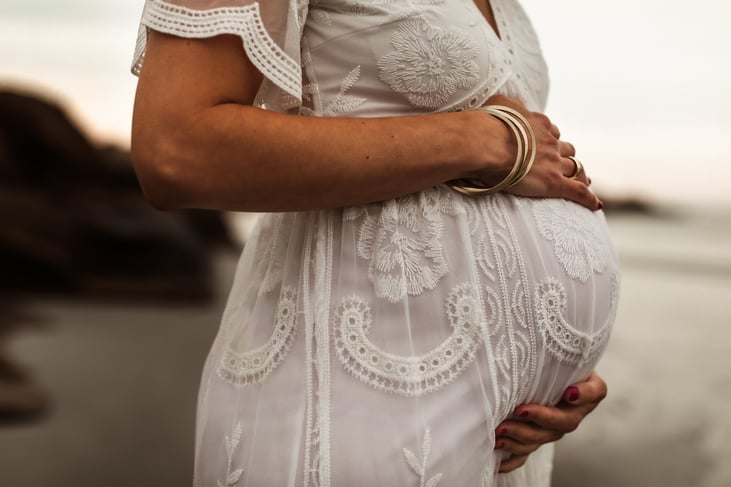 For newborns, I've also got you covered. I bring multiple photography swaddles, blankets, hats, and headbands. All that you, Mom, have to do is add a personal touch; use that blanket or outfit that Aunt Gaby knitted and the cute hat that you love so much...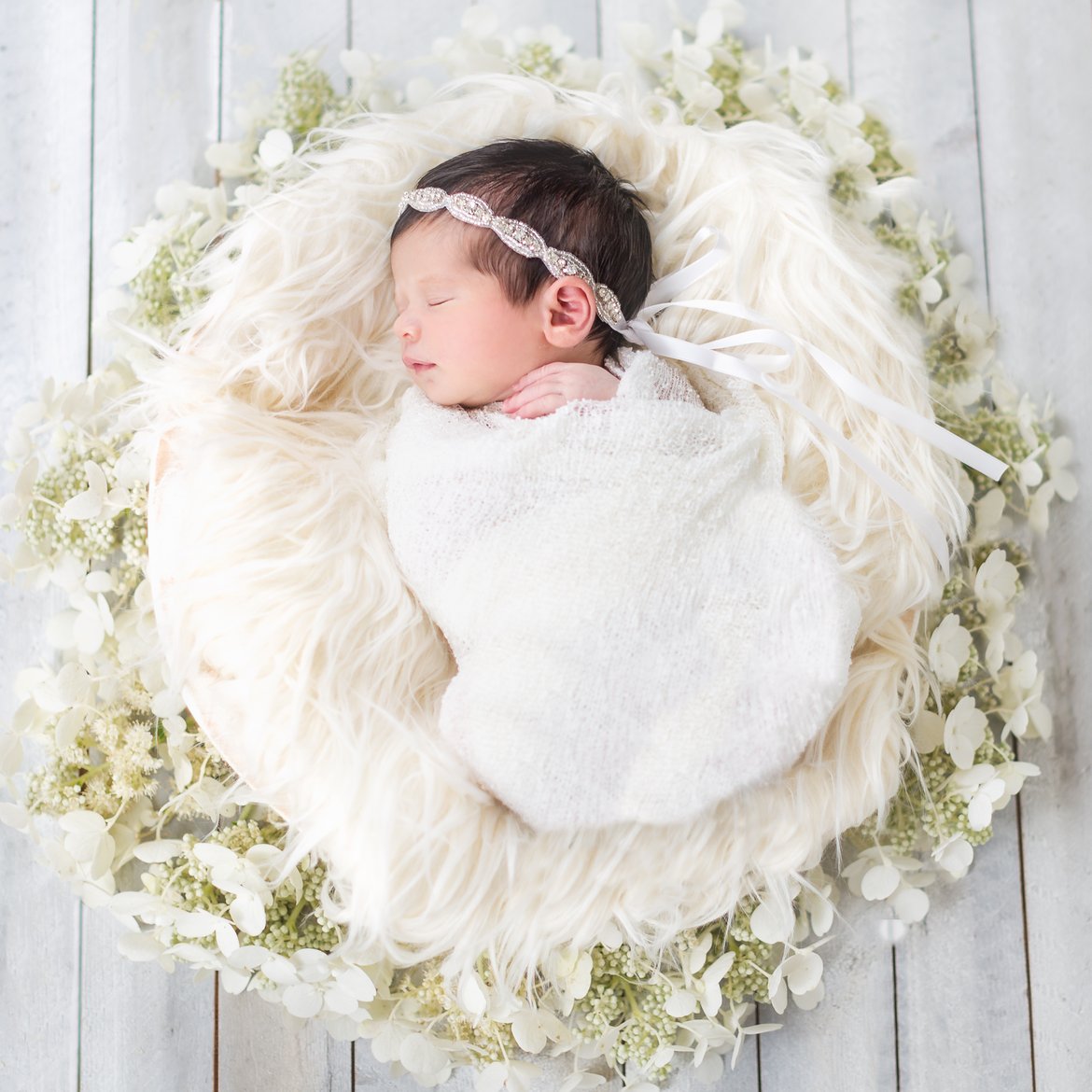 What are good relaxation tips?
All my clients are different but some of them are a bit nervous when we meet for the first time.
I promise that by the time that we meet, we will have already talked tons. I'll know your family story and what's in your heart. Our relationship starts at booking. On session day we will have tons of time to talk about our day and experiences until the ice is completely melted. You might be breastfeeding while I prep the sets, or we might be chasing toddlers while we play hide-and-seek talking.
Most people have a different expectation of what a lifestyle session truly is, but let me remind you that there is no studio, there are no 4 fixed walls; we'll have either tons of trees around us or a cup of coffee in your kitchen table. It's a storytelling type of session. We'll embrace any chaos and enjoy our time together.
Getting to know you, Mom to Mom, is so important to me. Sharing our journeys will be a key part of our experience together. By the time I start clicking my camera you'll be relaxed and eased (we will still be talking while I photograph everyone, it's just how it flows). There will always be some sort of chaos (that I LOVE) but I promise we'll have fun, photographing kids or newborns means being prepared for the unexpected.

When should I schedule my pregnancy or newborn session?
This question is so interesting because there are so many reasons to pick different timings. This blog tells it all.
At a quick glance, I encourage maternity session between weeks 32-35 and newborn session within the first 10 days old.



Differences between posed and lifestyle newborn sessions
My maternity sessions are all lifestyle; I'm capturing human connection and those "in between" moments with your family or significant other. I'm there to freeze the hugs, snuggles, the laughs, the spontaneous laughter or the adorable funny face of the future big brother kissing your belly.
We play, we laugh, we talk, and we spend time capturing belly moments for you to treasure. We can be outdoors or indoors but the lifestyle theme won't change.
For newborn sessions, the industry has two paths, lifestyle or studio. For most photographers these paths are exclusive for me I'm proud to have found a happy middle.
With Andre Toro Photography you get both experiences in the comfort of your home. I bring my studio with me, you'll get a gorgeous photo in the nursery; you'll have that family portrait that you dreamed by the kitchen window; you will have your newborn posed in baskets or wearing tutus for grandma to melt in love, if you want. It will be as posed or as candid as your hearts speaks!
Do you want to learn more? There's a whole blog on this topic.

Expectations vs. Reality
Yes, you've seen these beautiful photos on Instagram, everyone smiles and looking gorgeous. They are definitely happy. You want those photos too!
Well, let me spill the beans. We will have fun, you'll love your photos and experience but there will be some unexpected bells that ring. That's how life goes, and we're documenting it, remember?
If you're pregnant, you might not feel great; Dad might get stuck in traffic and be late to the session; Grandma might be a last-minute addition that you're not too thrilled about; your toddler might have fallen asleep 3 minutes before you got to the park to meet me, the expected sunshine is gone and now a thunderstorm will hit in T-1 day (a.k.a session day!)...
All these things happen. Life is unexpected and photography is one of those business in which flexibility is a key asset.
For most of these situations we go with the flow and make the absolute best out of it.
If Dad is late, no problem, there are SO many beautiful photos of your belly, or your newborn, or you and your kids that we can start with. My workflow will adjust to YOU and your family, there is no fixed order, we flow, and we glow as we go.
If grandma joined, I'll make sure you get photos of your tribe alone and some others with Grandma, everyone will feel special.
If your toddler fell asleep (it happens ALL the time), you'll let me know what's her favorite way of coming back to life. Dad will hold him while I photograph your belly, or we'll play little peekaboo games to get her awake and smiling.
We might even all share some cookies in your kitchen while your newborn gets some needed quiet snuggles.
On the other hand, weather and sickness are treated with the big tools. Massachusetts weather is beyond unpredictable (I joke that the weather app is the most opened in my phone). For every outdoor session we pick a date and a rain check date. We will call it off the night before if needed, don't let it worry you.
In sum, there is no extra cost associated with postponing a session due to inclement weather. I've got your back. Same thing happens if someone in your family is sick. I understand, I've got two kids too. I'm a Mom and understand that life happens, so we'll use your rain check date if someone is sick.

Photo delivery
Every professional photographer is different; few ~ if at all ~ will share their raw (out of camera) images, while others like me consider every photograph a piece of art.
I pour my heart and soul into every photography, so your final product (gallery) is my proudest accomplishment.
That said, I don't provide unedited images. I want you to get the wow-factor with every photo in your gallery. Your gallery will contain images with the highest standard of quality, composition, and post editing. Your gallery is a piece of art.
Another way of viewing it is that you're hiring a chef. Every plate that leaves the kitchen is cooked and presented to perfection. I'm proud of every single gallery I deliver and my goal is that every client walks away with real art photography.
For pregnancy and newborn session, I do an expedited gallery delivery, I want you to have your pregnancy photos BEFORE the baby gets here! I know how busy life gets afterwards, I want you to enjoy your gallery with peace of mind. These photos also make great decoration for the nursery that you're planning.
Because newborns grow up SO fast, my goal is that you receive the newborn gallery while the baby still looks like the one in the photos. I get it, you might want to use these photos to announce the new baby to the world! This news can't wait!
So, Mom, you'll get your final gallery 2 weeks after your photo shoot. Your heart will explode with love!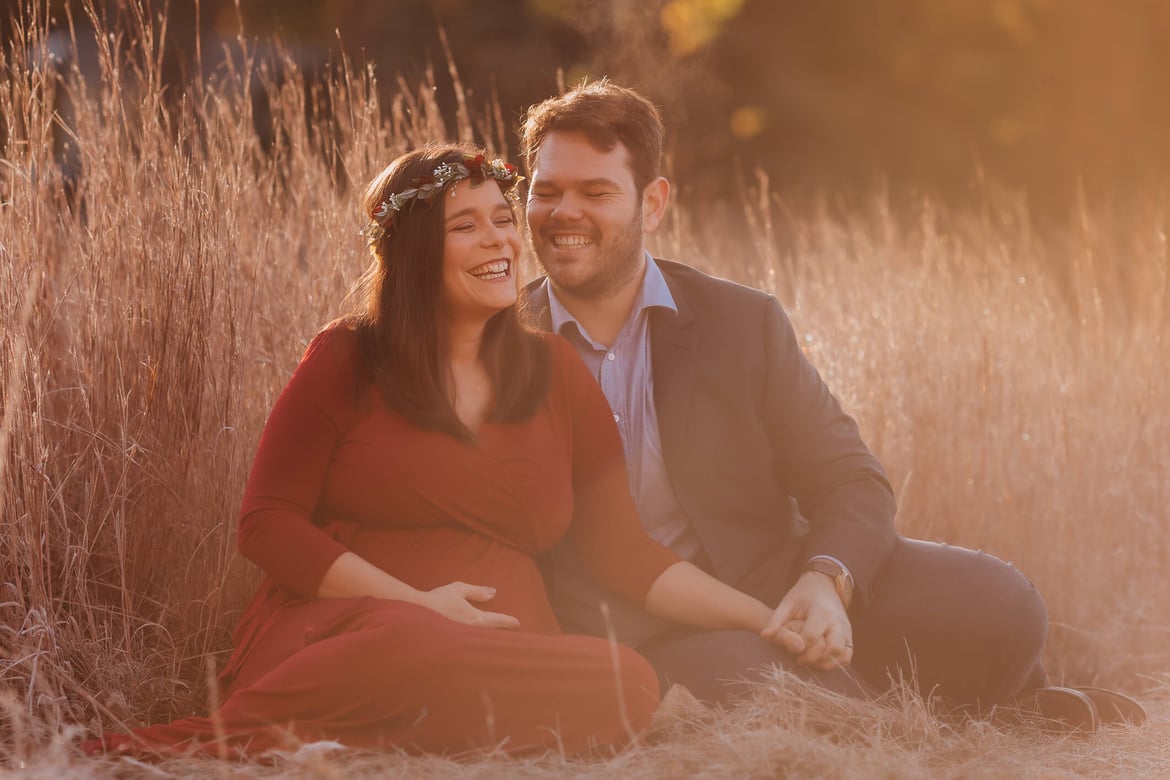 What to do with all those photos?
Print, print, print. I believe in tangible memories. Technology gets obsolete; that USB drive or external memory stick that you love some will be outdated very soon. Remember those photos that you saved in CDs?
I encourage my clients to print, displaying your family art on the walls is a wonderful idea, having a family album displayed in the coffee table is also a beautiful decor.
The beauty of printing is that you can change the look and feel of an area by just making an update to photos or canvas. Print products also often get passed down for generations to com. They make a beautiful gift for the future, too!
For big formats (11×14 inches and up) I recommend printing with a professional lab that has the printer properly calibrated and its quality is outstanding. I've got nothing against consumer printing, but they can result in images looking more yellow/red/blue depending on how the printer is calibrated. I'd be happy to help you design any type of product printed in a professional lab.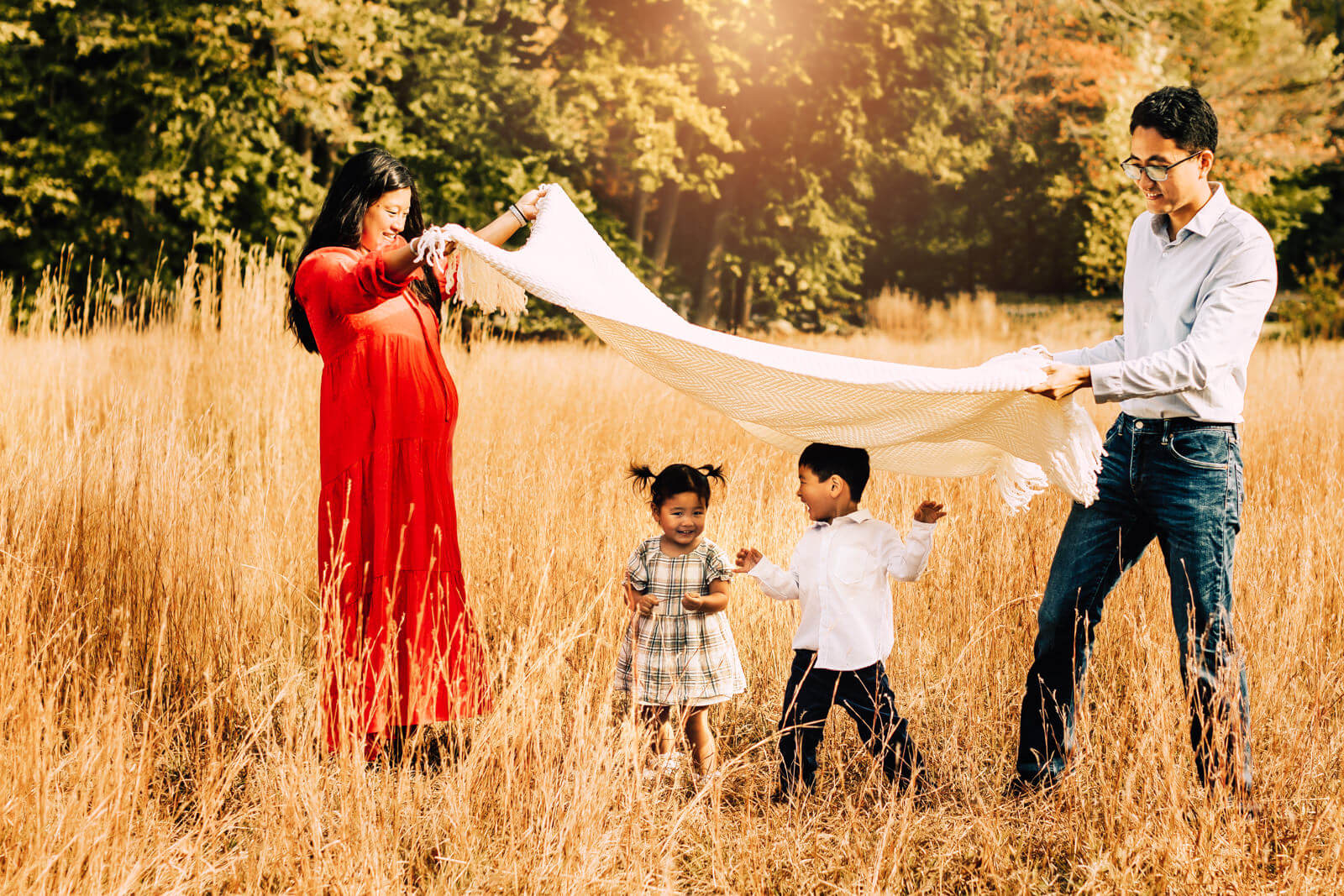 Finally, It's all about you!
Congrats on your pregnancy or new baby! I'm so happy that you've decided to hire a professional photographer to document such important milestones in your family's life.
I promise that years from now you'll look back at your photos with a big smile and a melted heart.
Remember to ask all questions that you have. Your photographer should guide you all the way. He or she will pour its heart into it and give you a piece of their souls.
And, yes, It's OK to be scared, it's OK to think that you don't look great but I promise that you will look your greatest. You're already glowing; expecting or having a new baby sets a special glow in you.
The miracle of life is so worth documenting. Enjoy your session and let it flow, the photographer has your back! You and your family are the star of the day.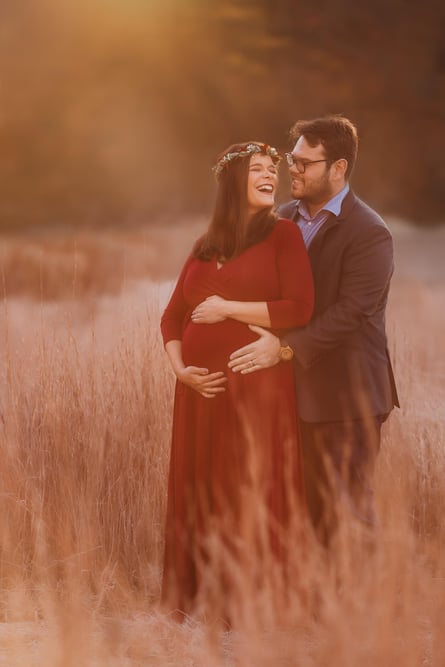 Learn more with the guide to having the pregnancy and newborn photo session that you want