Deciding to have your family photo is the first step. Congrats!
However, timing is everything. When should it take place? Arranging for all to meet in a specific day and time sometimes is hard enough on a normal day.
Should it be indoors or outdoors? Posed or lifestyle? Should you time it for a specific event? What about the weather? What happens if someone can't make it?
Take note of all the things that you and your photographer need to manage to make this special moment happen.
Estimated Reading Time: 9 min
When is the best time for a family photoshoot?

There are two ways of thinking about this.
1. Seasons.
Different seasons make different photos (do you want photos with spring flowers or fall foliage?).
Fall is the most popular season as families prepare to send gorgeous Holiday Cards. If you want to avoid the crowds and love bright colors, then Spring is your season!
However, each season has pros and cons when it comes to a family photoshoot, so be sure to know them in detail before booking a session.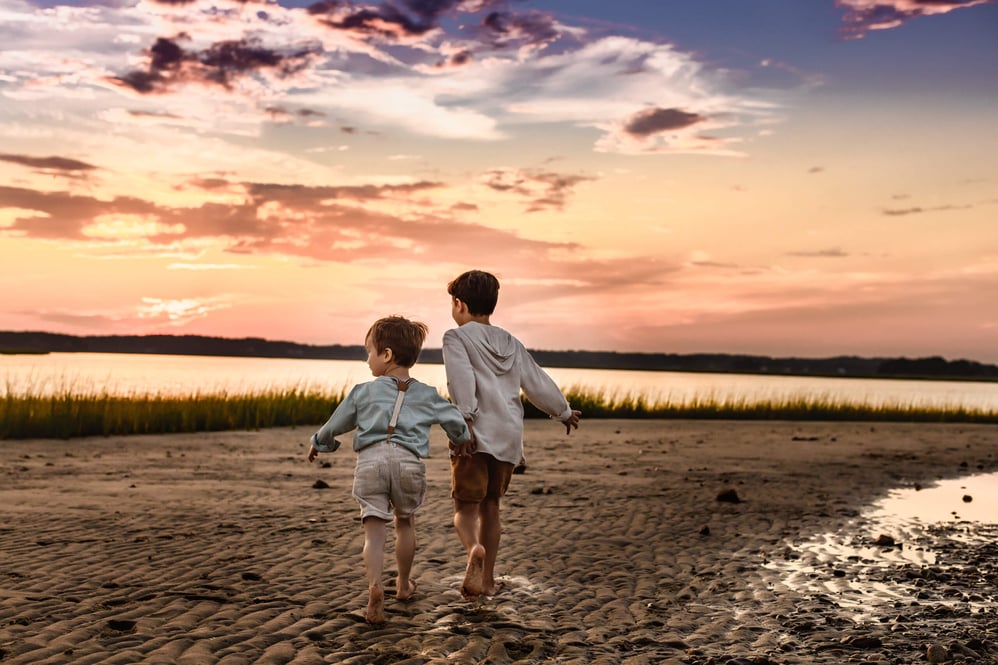 2. Holidays.
It's very popular to schedule photo sessions as gifts to Mom, Dad, Grandparents during Mother's Day, Father's Day, Christmas, or birthdays.
Photographers usually run special promotions during this time of the year, so take advantage of it!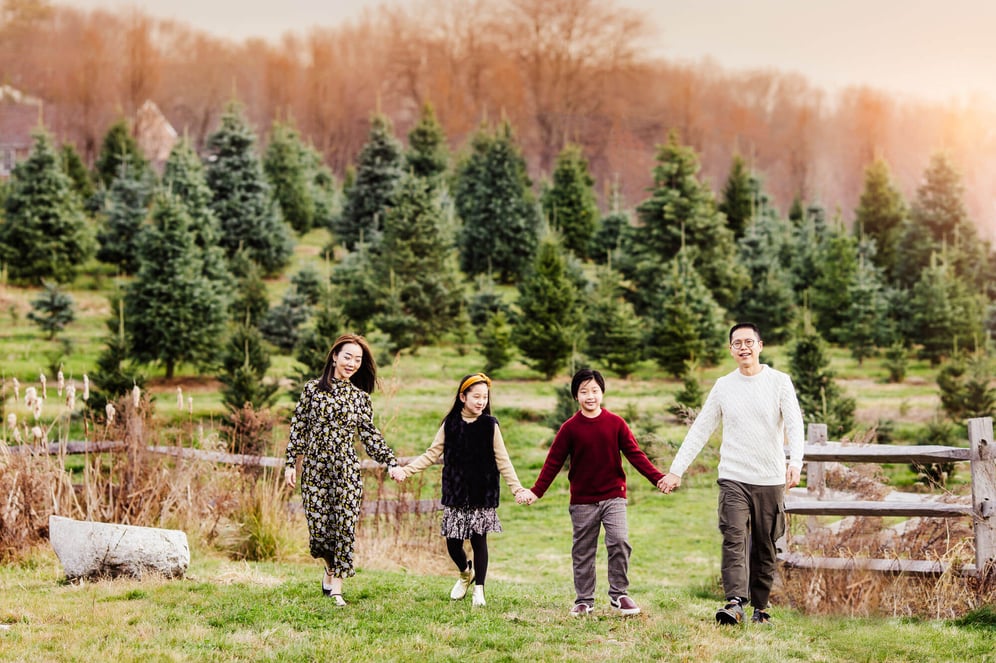 What's the best time in the day for a family photoshoot?
Lifestyle Sessions
Lifestyle photography uses natural light, therefore we work around the sun's schedule.
Outdoor sessions. The best light happens during "the golden hour". This is the period of daytime shortly after sunrise or before sunset, during which daylight is redder and softer than when the sun is higher in the sky. It's a photographer's dream to photograph during this time!
Depending on the season, sunrise and sunset time changes, therefore the golden hour changes. Some sessions can happen as early as 5.30 am or as late as 7.30 pm in the summer! Also, make sure to pick a morning or afternoon session depending on your family's moods and routines.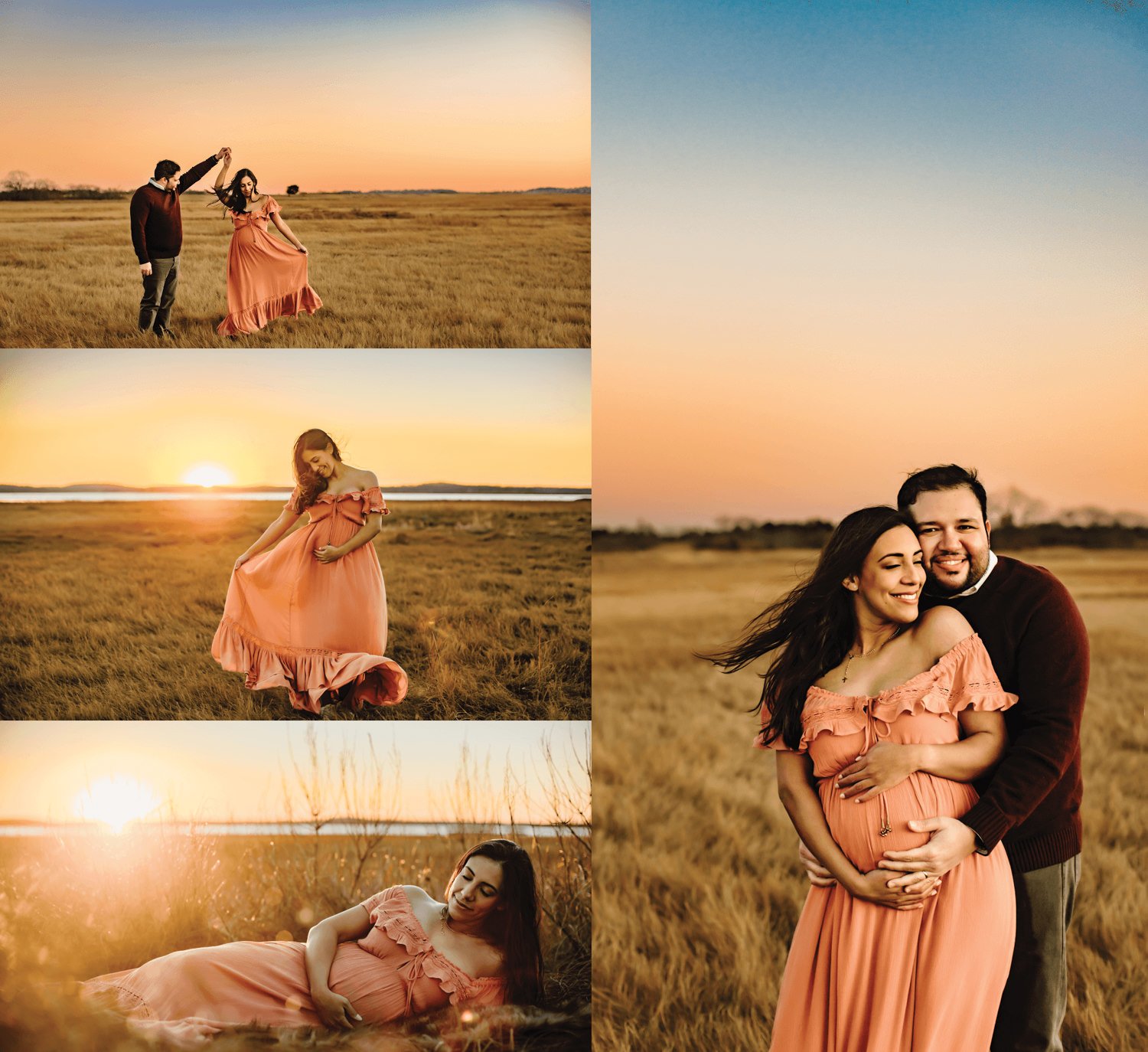 Indoor sessions. In most cases, we use natural light only, so if the session is in your home let the photographer know when and where the light comes through the window the most. Do you get morning or afternoon direct sunlight? The photographer will work around it. The photographer can always complement the light using studio lights yet the goal is to maximize natural light.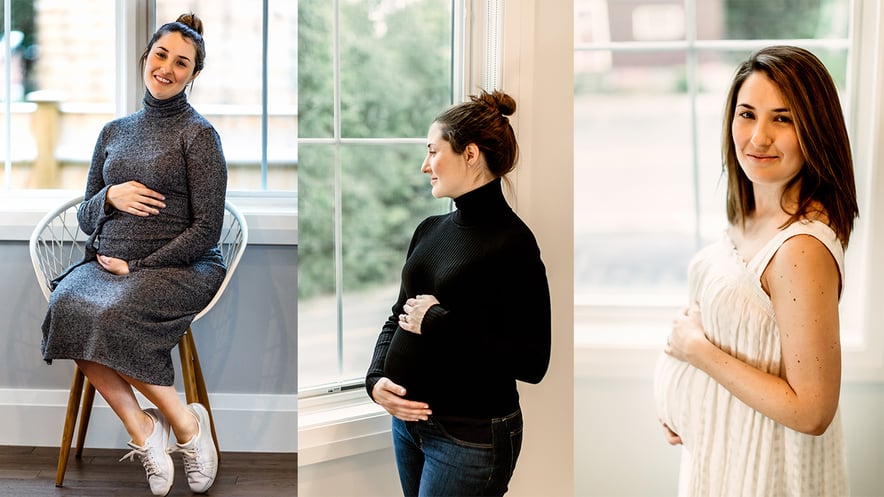 Studio Sessions
All these sessions happen indoors, so we use both natural and studio lights. There is much more flexibility around time and you can schedule noon or early afternoon session without having to worry about harsh sunlight. With studio lights, we can create the mood that we want, given our artistic vision.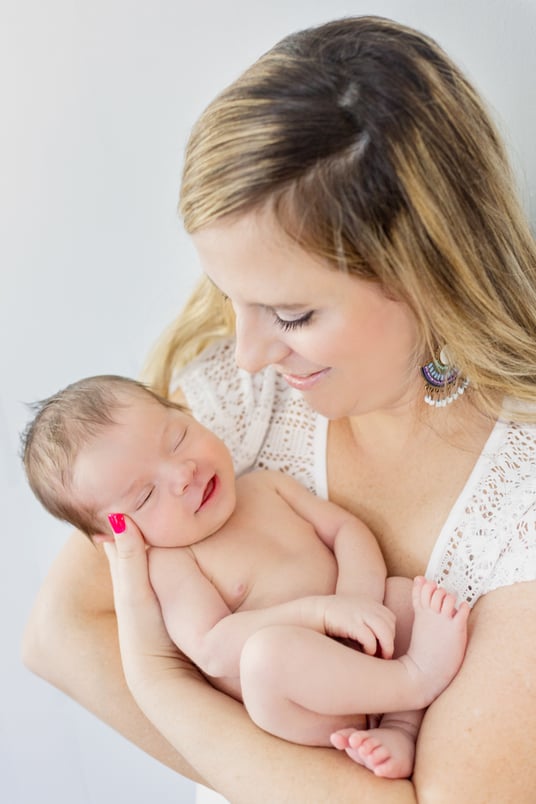 What's the ideal length of a family photo session?
The length of time is determined by the type of session and the number of people.
Mini Sessions. These are not too common, not all photographers offer them but when they do they book families back-to-back. The length is between 20-30min approx. It's a short & sweet session.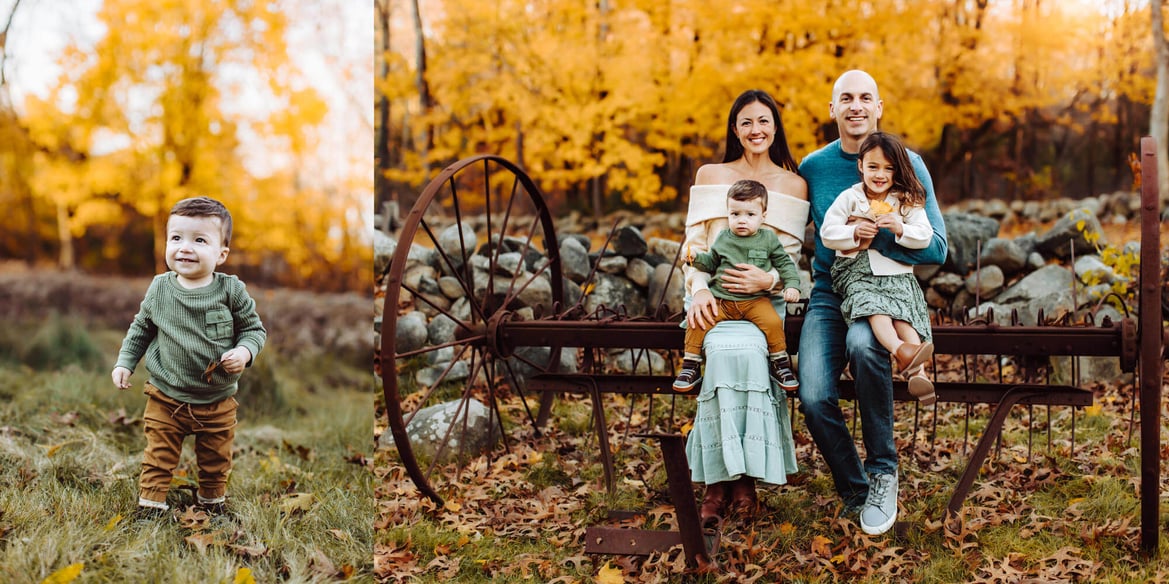 Full Sessions. This is the signature family session, it lasts 1-1.5hrs give or take. It's usually for immediate family members. It gives enough time for emotive storytelling. It takes time for kids to warm up, the longer format allows for the most magical moments to unfold naturally.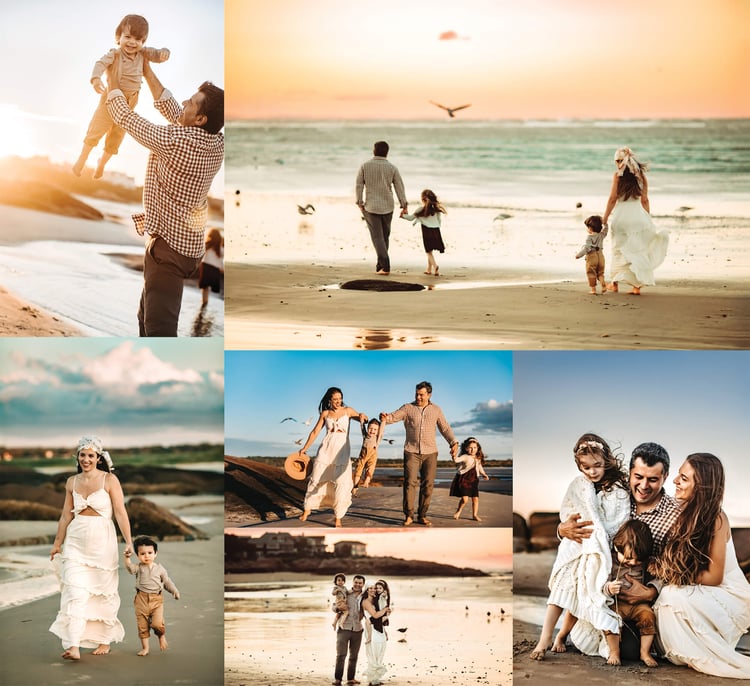 Family events. These sessions usually take place with extended family. It's very common for grandparents and their entire family. The length is tailored to the occasion.
In this case, trust your photographer's recommendation. If you have a big group the session will run longer, so you get all sort of portrait combinations.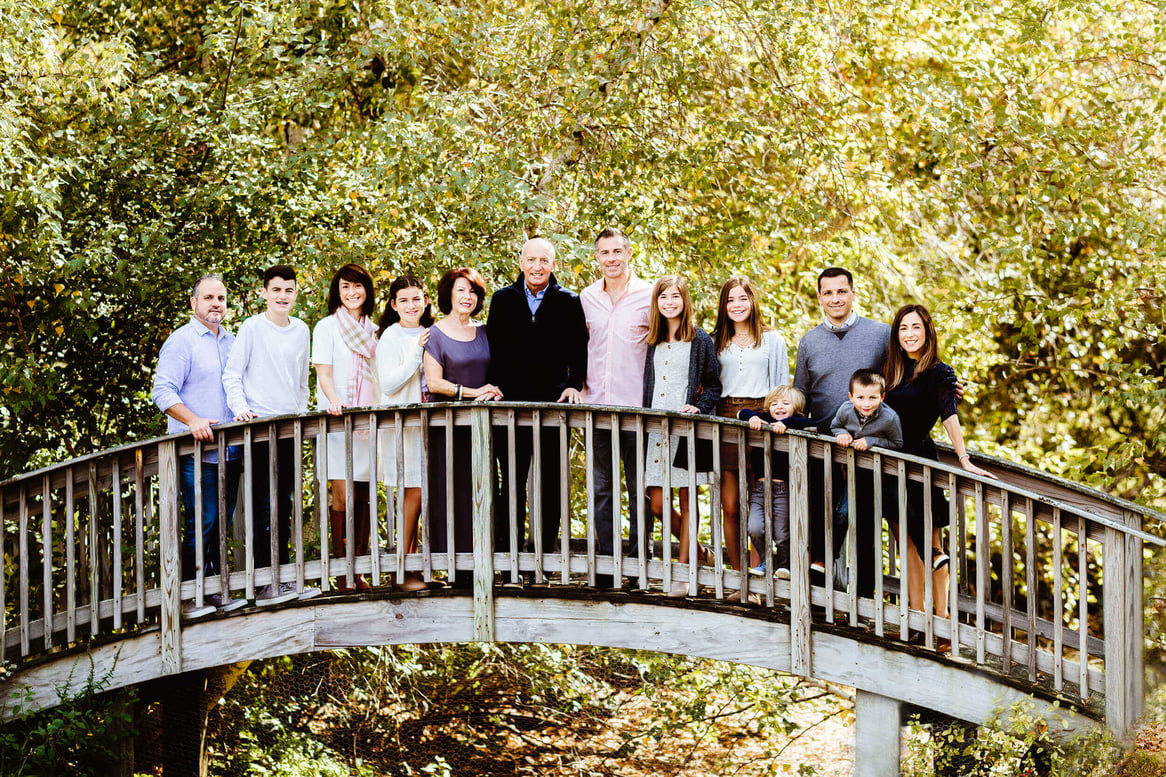 Cake Smash: these usually last 30min. The focus is the birthday boy/girl and the cake. In my sessions, I invite parents and siblings for 1 family portrait. It's a short and sweet session!
How much time in advance should the session take place?
If you have a hard deadline, the most common one is Christmas Holiday cards! In this case, make sure to:
Schedule your session at least 4-6 weeks in advance.
The photographer will turn around your gallery in at 3-6 weeks time (make sure you understand his/her timeline).
It will take you 1 day to design your card, 3-5 days for printing and shipping to your home, 2-3 days for your family to get them.
So, we're talking about 1 month approximately from D-day (session day!). The same happens for Mother's Day, Father's Day gifts.
Therefore, plan accordingly. A good rule of thumb is to schedule the session at least 1 month before the expected final gift delivery.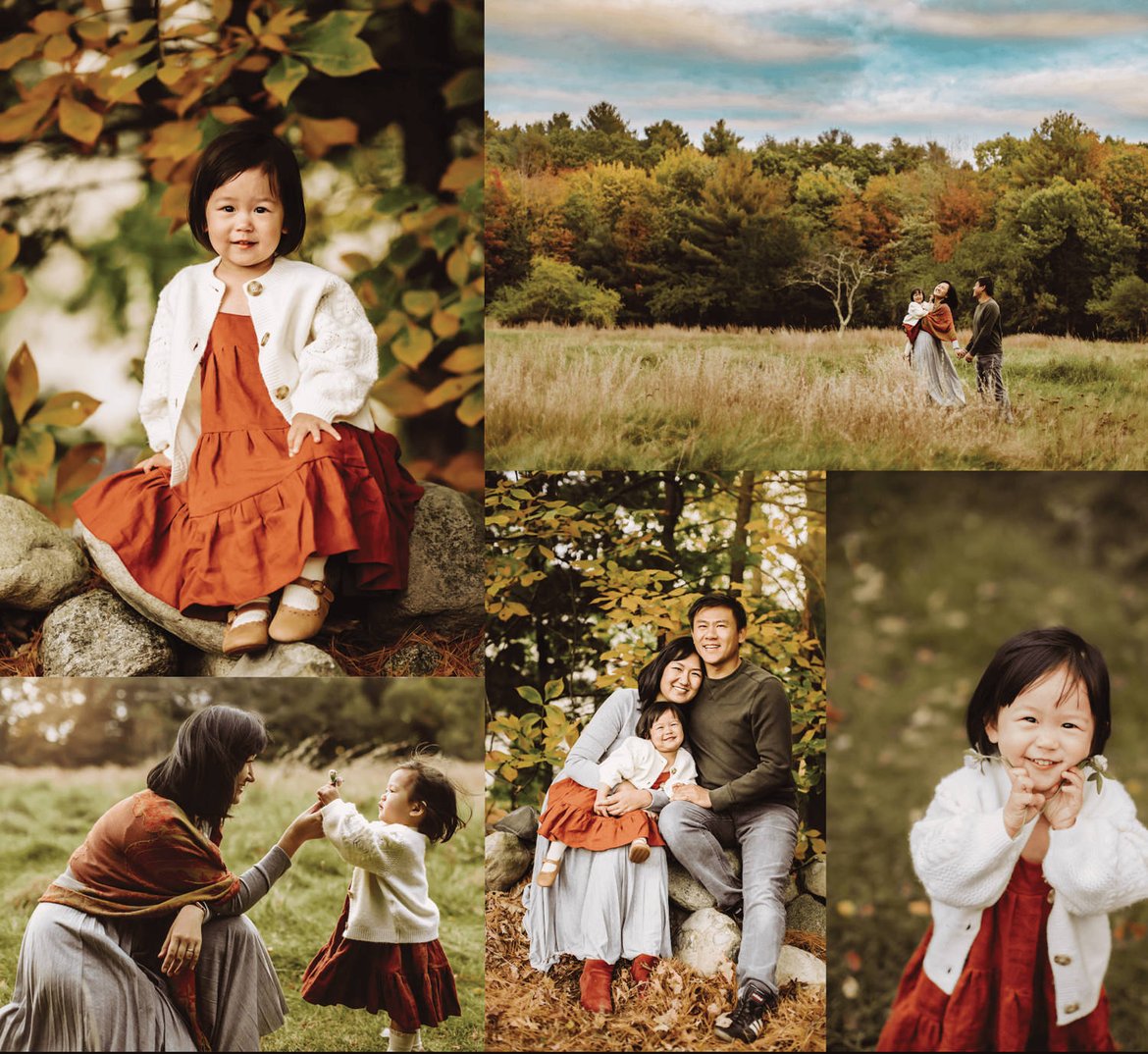 Any creative or unique family photo ideas that actually work?
Poses
In Lifestyle photography, you'll get a combination of raw emotional portraits and posed ones with everyone looking at the camera. There is a need for both; grandma might want a framed photo with everyone smiling yet your soul might treasure forever the hugs and snuggles captured.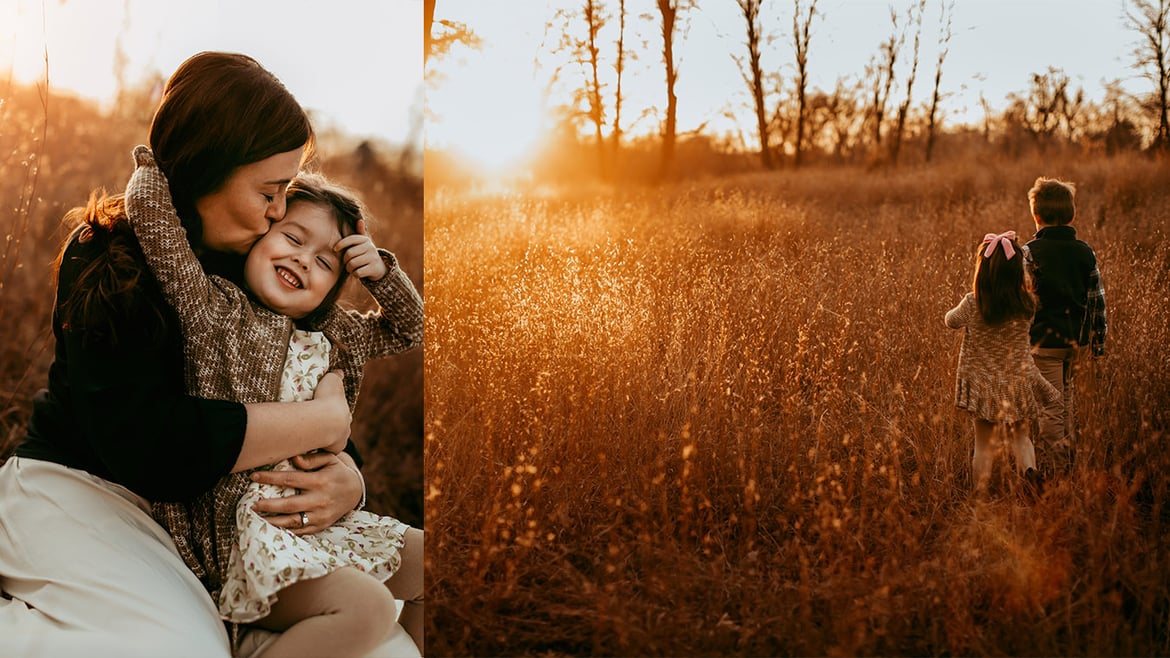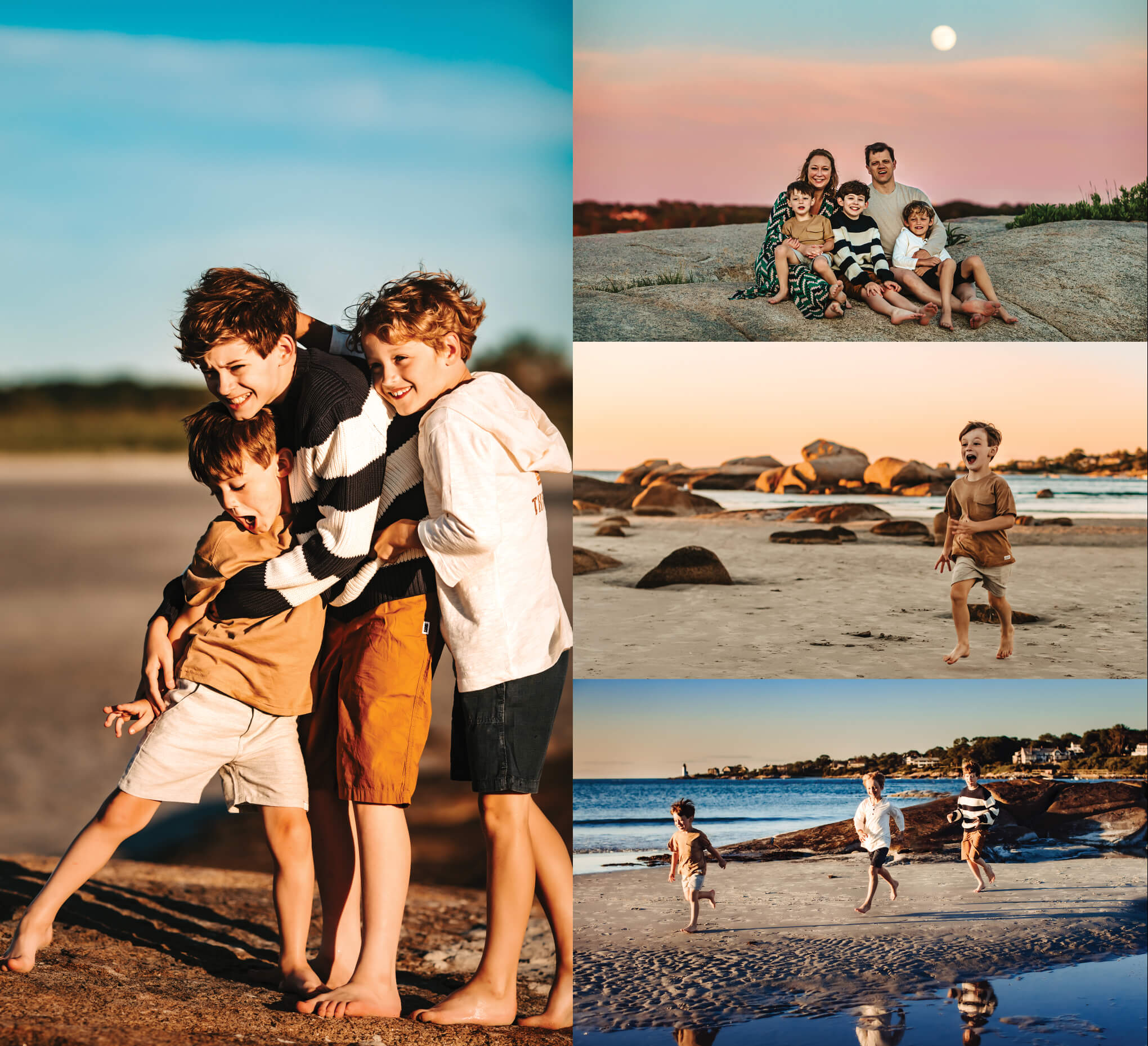 You can also make it fun too. Every family has a style and mood; if you feel like group jumping, go for it! Our goal is to capture your family's essence and create memorable memories!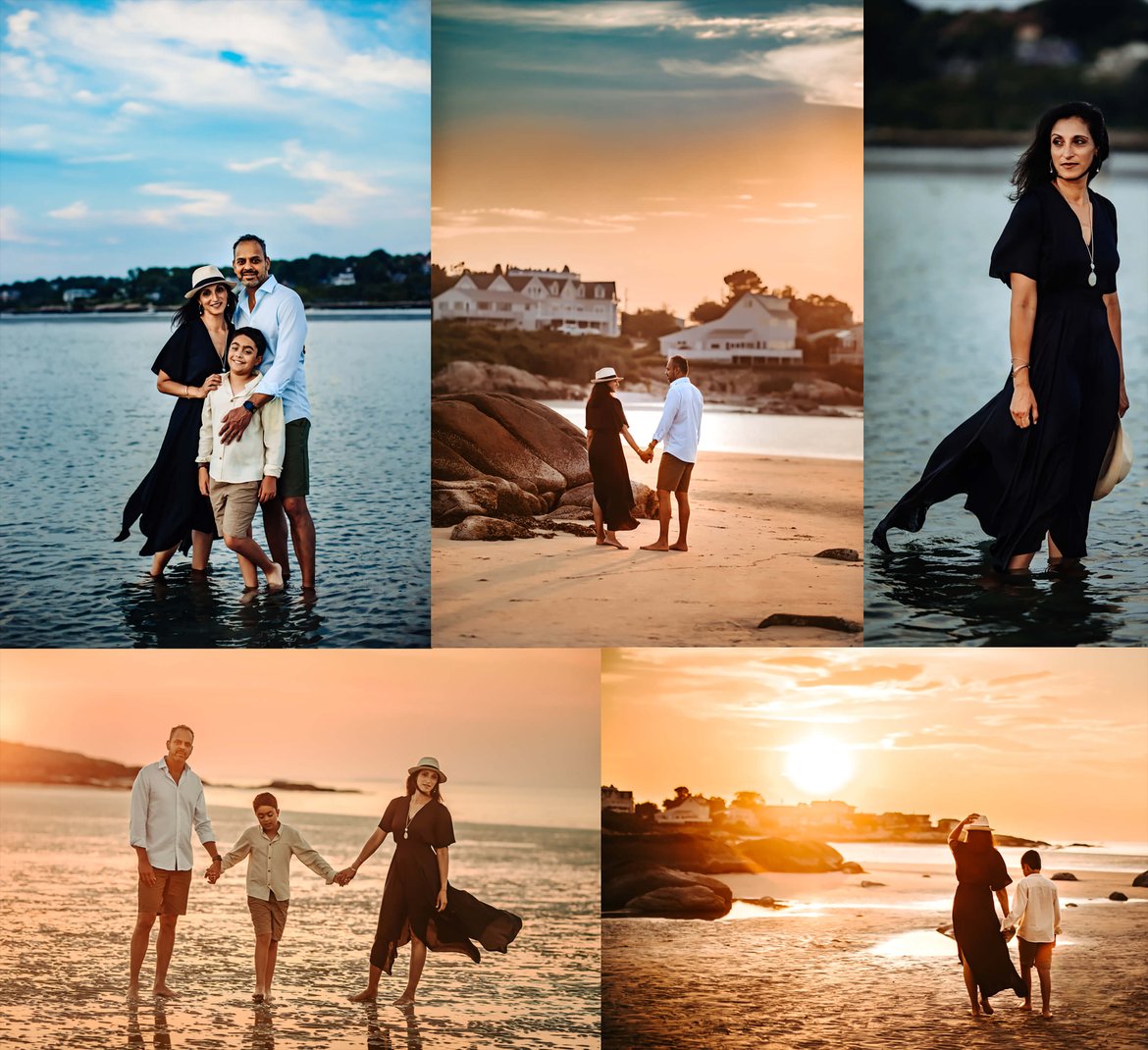 Scenery
The background and environment are what give a photo a specific mood and taste. Each season in Massachusetts offers unique colors and signature look and feel. Depending on what you're looking for, you can decide which season offers the best perks for your family!
Exclusive to Holiday
Yes! It is very common to have photos taken with signature items or characters that point to a specific Holiday season. Santa, red pjs, and a Christmas tree are very popular! Same with Easter eggs and formal outfits.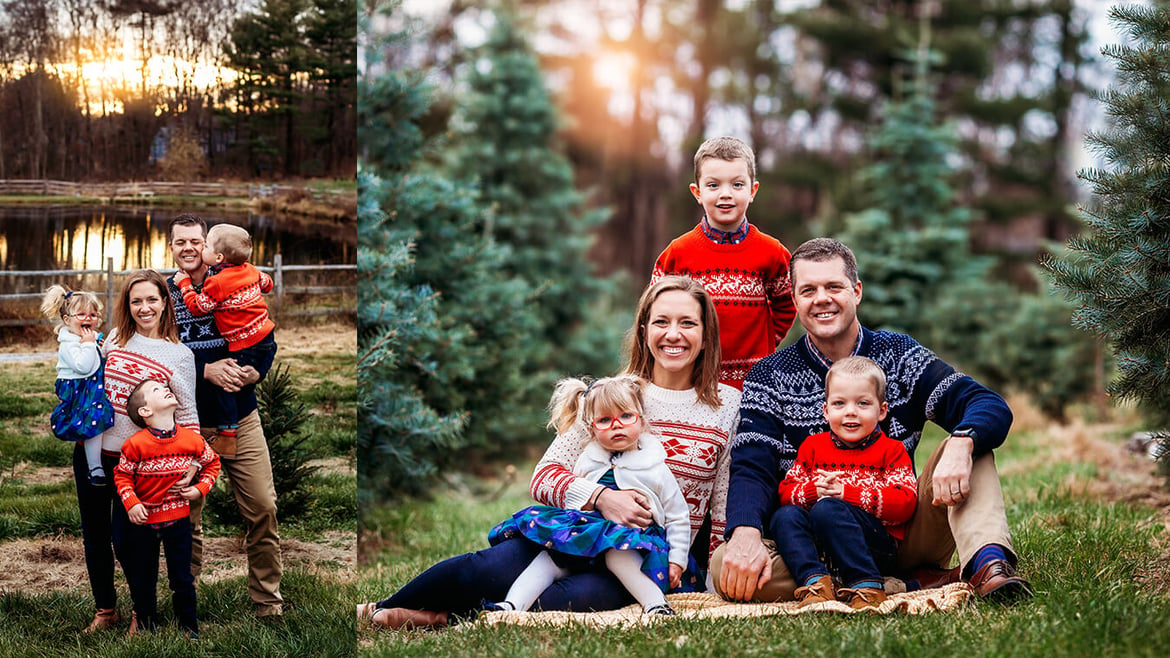 What about having all dressed alike?
More than alike or matchy, think about dressing your family using the same color palette. Play with fabrics and textures. Styling is a key factor during your session. Your photographer will offer professional styling services or links to Pinterest boards with ideas on what to wear per season.
Has the thought of assembling outfits kept you from booking your family session? fear no more! when you book a professional photographer like ATP, you get a white-glove experience. What does that mean? we do the job for you! We style your family.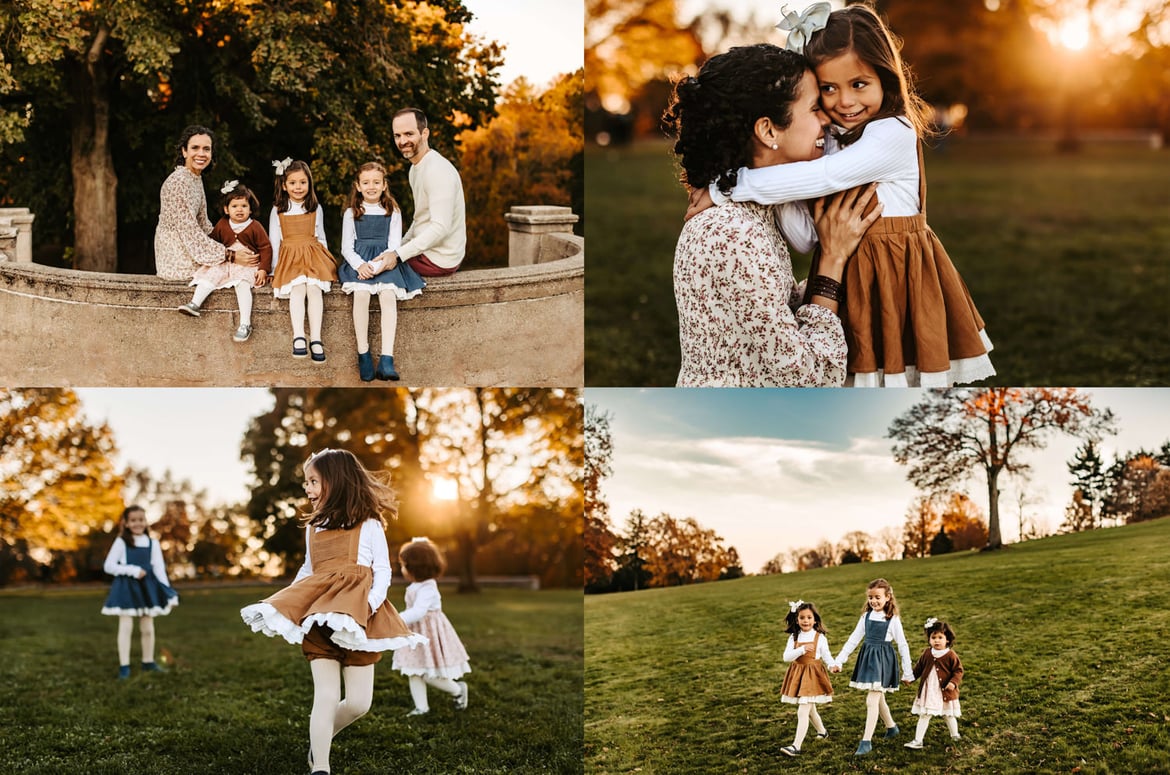 Is it possible to manage unplanned contingencies?
Yes, but to a certain point. Let's have a look:
A change in the weather
In Massachusetts, the weather is unpredictable. The forecast can change overnight. So always plan a rain check, a Plan B date. This will allow you to have a secured spot on your photographer's calendar if inclement weather hits.
However, sometimes we need to use plan C, so be flexible and trust your photographer's weather gut.
A family member can't make it
Every client wants their dream session to take place. We spend so much love and energy planning it together, yet on D-Day things can go south.
Dad might be stuck in traffic or someone might have an unpredictable conflict and miss the entire session. If it's not a medical emergency, depending on what window of time you've got, rescheduling without a penalty fee might be doable.
Photographers understand that things happen. We try our absolute best to accommodate to our client's need, yet sometimes it's impossible to do so, and we have to go with the flow.
For example, if it's an extended family gathering and people are just visiting town for that day, we have to follow through the session. The photographer will make sure that you have a good time no matter what didn't go as planned. We'll optimize for capturing breathtaking moments with the people present.
If Dad is missing, then you'll walk away with stunning kids' portraits and Mommy & Me portraits. If Grandpa didn't feel good, we'll compensate somehow to make the best out of our time together and will make grandma feel super loved.
Being flexible and open-minded is key for a successful and fulfilling session.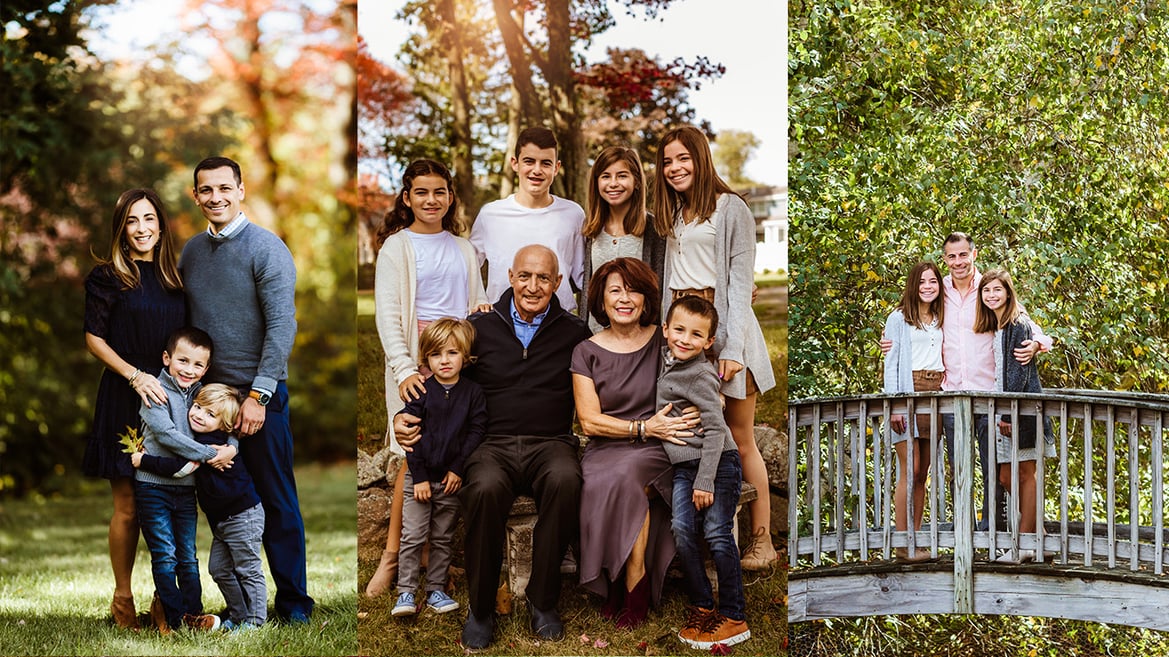 Crying toddler or fighting siblings
This happens ALL the time. Kids are kids, don't worry. Many moms tell me that their toddlers are super difficult and that they don't like pictures. You're not alone, most moms think this, yet we ALWAYS get the most adorable portraits. Once the kid feels in control and starts to play, the magic happens.
Here is a kid who got away and then came back. When we started he wasn't ready for a family portrait, that's super OK! There are so many photos that will take place on a session that the photographer will shift gears and optimize given the kids moods. So we shifted, 10min later... I saw this little guy coming my way and playing with me. Tears and tantrums were gone. He was in control and ready to engage. At that moment the magic began.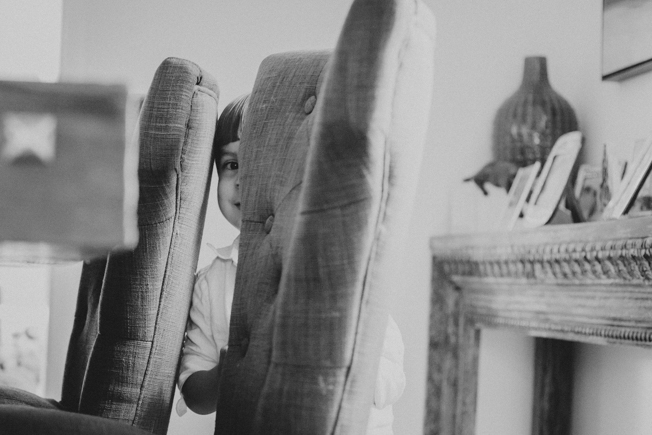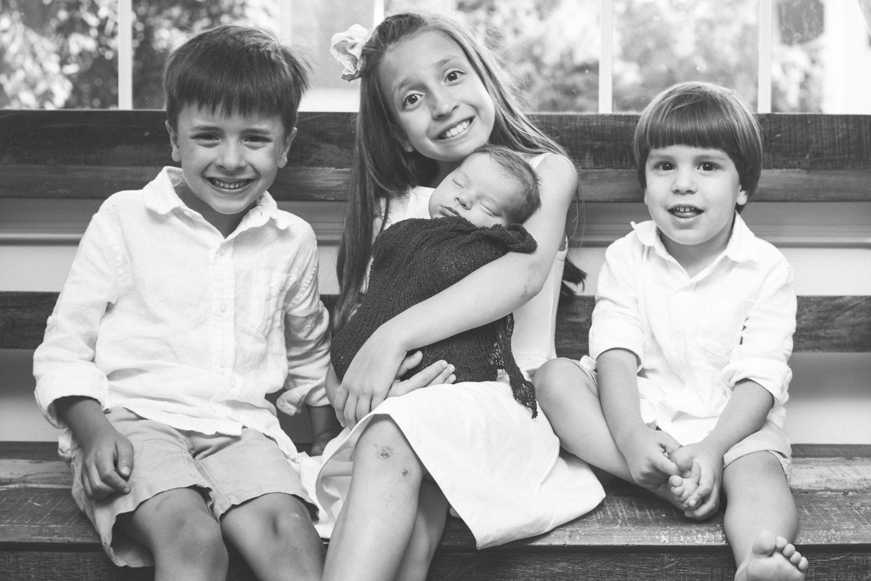 Is it hard to take a good picture?
For THE perfect family portrait to happen, the stars need to align. The light, momentum, and mood must converge.
The family size doesn't matter, it's hard. Some adults might have camera fears until the ice is melted between the photographer and client, kids might be tired or anxious. This is all so normal.
What you see in social media are these perfect portraits, they look peaceful and dreamy. Let me spill the beans, the photo IS gorgeous and perfect yet the journey to get there wasn't easy. Getting there is the biggest and most fulfilling challenge for a photographer. It takes time, practice, confidence, and control from the photographer's side to not panic when moods get high and tears fly out.
An experienced photographer will have a toolkit handy, she will know how to bring the audience to that exploding-loving moment, while chasing THE best light, and avoiding unexpected flags. She'll capture LOVE when it's happening, the magic explodes and, sometimes, even the newborn smiles.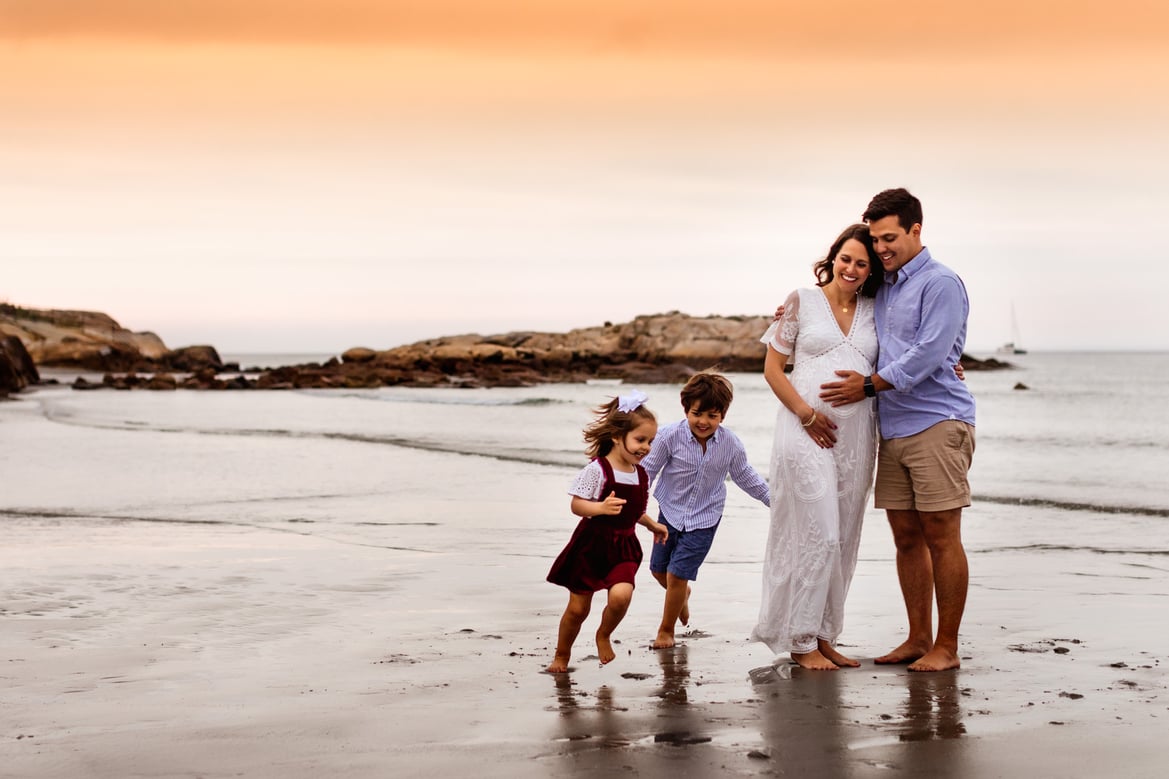 What is a must-do if this is my first time taking a family photo?
Congrats! You'll have tangible memories that will last a lifetime. Take note of the following recommendations to make the most of it!
Make a list of things to do
It's always good to plan. Make sure that your list includes everything necessary to prepare for a photoshoot.
I've created the Ultimate Checklist for a Family Photo Shoot to help you navigate this journey. The objective is for you to walk away from D-Day with a big smile and a full heart.
Follow these tips
Trust your photographer. We are used to kids crying, shy husbands, even insecure adults. Believe me, we'll manage.
Be confident, we're there to make your family feel GREAT! You're gorgeous just the way you are, you're THE best mom for your kids, your shy husband will cooperate, your family is SO awesome with their own picky style and mood.
Don't be strict with your kids. Asking them to smile sometimes doesn't help. The photographer will navigate your family's personalities and adapt as needed.
Just be YOU! We want to capture the best and happiest version of YOUR family! When you all lower your guard and start playing and having fun, true happiness can't be stopped and magic moments are created!
Bring snacks for the kids. They might get tired and some snacks might do the trick.
Be on time. Plan for rush hour traffic. It's better to be earlier than sorry. I've seen many sessions cut short or missed because of unexpected traffic. This is YOUR time, so don't let time stress you.
Light and bright make-up is always a good idea! No need to book with Sephora but pamper yourself with makeup. You'll feel gorgeous!
Everything is not always up to you, and that's ok!
As you can see, many things go into taking a family photo. When, where, and how are basic questions that you need to answer, but never forget that there's always a chance of uncertainty.
Ultimately, you and your family should have fun that day, so be flexible and open to the idea of changing dates and locations.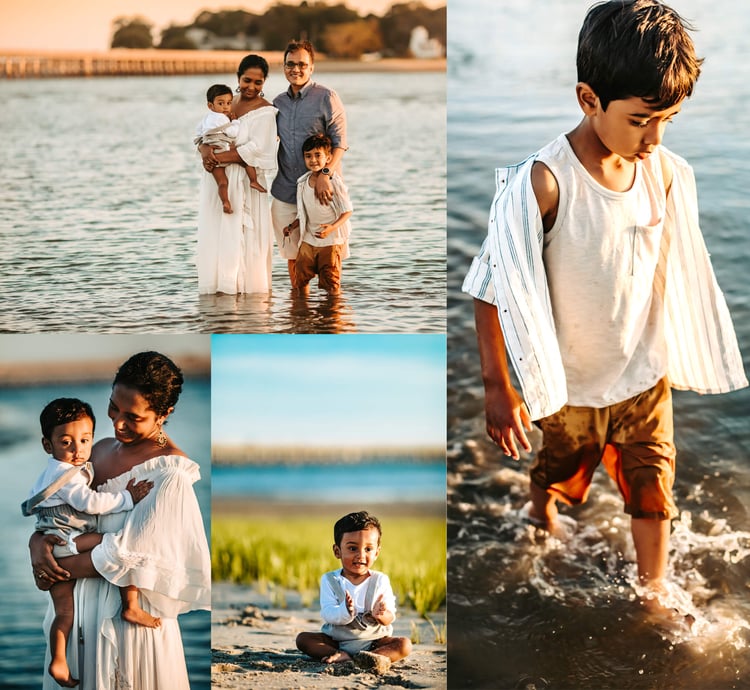 Love,
Andre
ABOUT ANDRE TORO PHOTOGRAPHY
Andre Toro is an award-winning and published family photographer based in Lexington, MA. She calls her style Real Art Photography, which she defines as Fine Art inspired by candid moments. Andre is a passionate soul, obsessed with human connection, and emotive storytelling. She believes love is raw, messy, and beautiful. To inquiry about booking a photo session, please contact her at andre@andretorophotography.com