Congrats on your pregnancy or new baby! I'm so glad that you are looking to capture such essential life milestones. The journey of choosing the best photographer for YOU can be challenging, so I hope these tips are helpful.
Where to start?
Before reaching out to any photographer, I encourage you to take a look at their website and spend time on their portfolio.
Every photographer has a unique style. You should be able to browse without pressure and pick a couple of photographers that speak to who you as a woman and Mom-to-be.

The first step is to research and find the style that you like (Google, Instagram, and Facebook are great sources), then filter those who are in your price range (most photographers in MA have their pricing public). Secondly, it all comes down to a personality match. We're all human, and we gravitate towards different personalities.
Thirdly, talking with your prospecting photographers over phone/email/text will give you a sense on who they are and how they work. It's very important to build rapport with your photographer given this person will be with you in the most intimate setting, either documenting your belly while you hug your significant other or holding your newborn when she's only 7 days old. So, trusting the photographer is critical.
As women, we have a sixth sense, therefore trust your gut. You'll be able to asses rapidly who your ideal photographer is. I bet your decision won't be driven by pricing but by your gut feeling and how you felt with a particular photographer.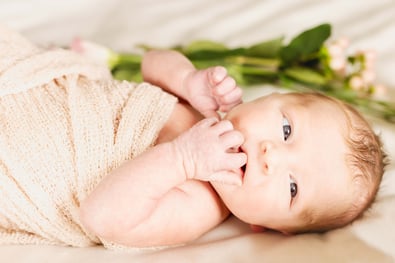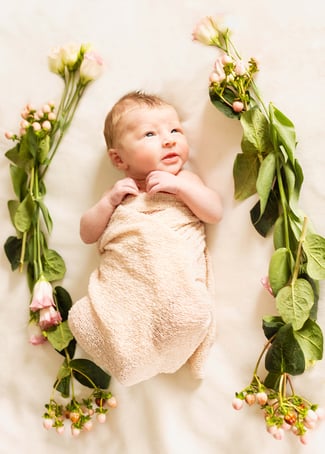 Questions to ask when you're prospecting
Some photographers only work in their studio, others like me go to people's homes or museums for indoor sessions or parks/beaches/lakes for outdoor sessions.
You should feel comfortable with either. The experience will be completely different, both are wonderful, yet the results will be tailored to the specific location. To learn more about all the indoor vs. outdoor dilemma, read this helpful blog.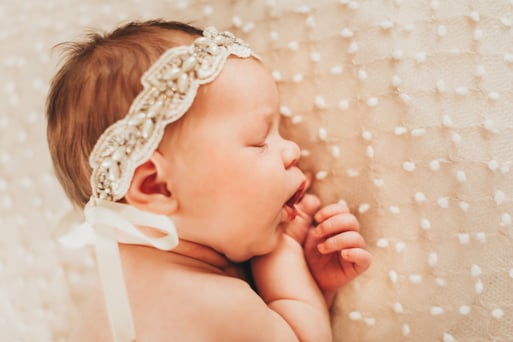 What's included in the pregnancy or newborn session? There are so many pricing models out there. Here are 4 just to name a few:
Only the session (this means the time photographing) then you'll have to pay extra for the files.
The session and the digital files in low or high resolution.
The session and print products.
The session and print credit for professional printing.
Make sure that you understand what's included and read the fine print, so there are no surprises at the end. You want to have a pleasant experience and walk away with stunning photos and a happy heart without unpredicted, money-related stress.

Also, make sure that you clearly understand who can be included in the session; some photographers focus on the belly or newborn alone, no significant other or no siblings. If having your tribe with you is a must, make sure that you ask this question.

I genuinely believe with an all-inclusive, transparent pricing you pay a certain amount that covers the photo session and all digital files in high resolution so you can print on your own. There is no hidden fee; what you see in my pricing page is what you'll pay, and it includes your immediate tribe. Besides, I offer professional printing services if you're interested and that's an optional add-on.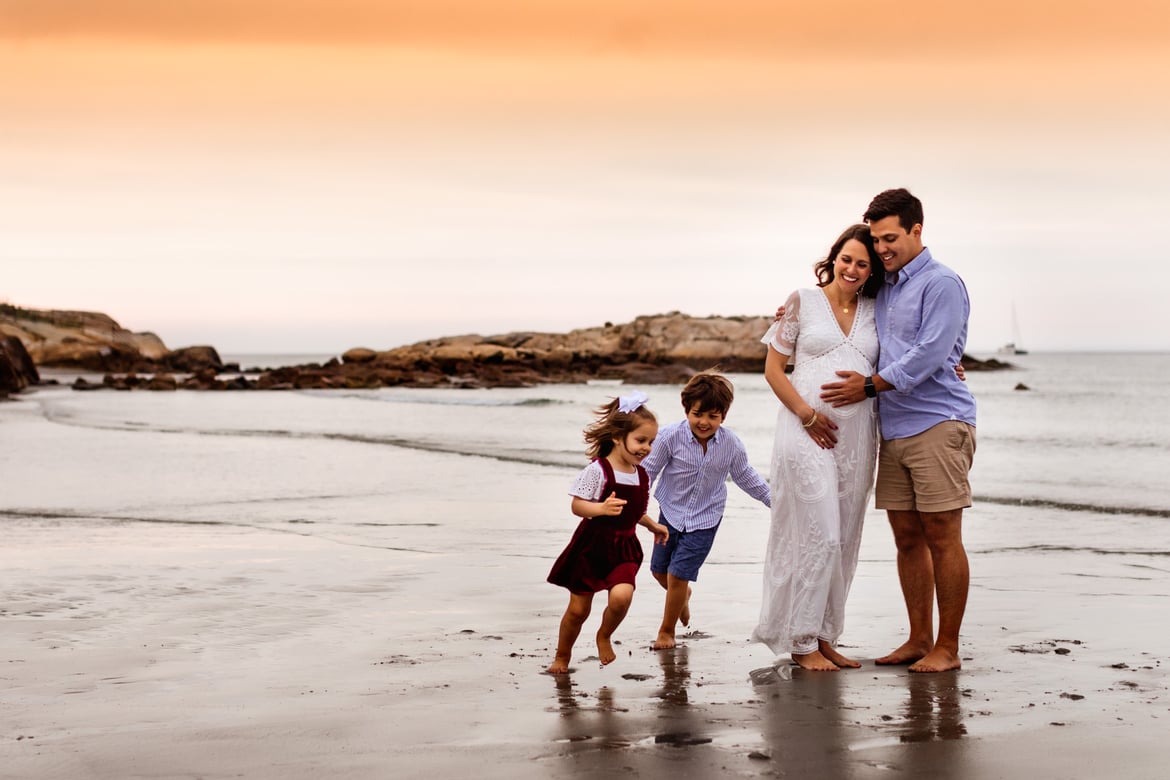 For pregnancy, the session (big round belly photo session) should happen between weeks 32-35. Learn more in this blog.

Availability should be easy since you and the photographer can mark the calendar on a specific date. For newborn sessions, make sure that you understand your photographer's availability and potential vacation plans (especially for summer babies).

Usually, a newborn session happens in the first 10 days of the baby, so you want to make sure that your photographer will be local those days and ready to fit you in when you text her with the good news! You'll always get a tentative date booked, but it should be able to move depending on when the baby arrives.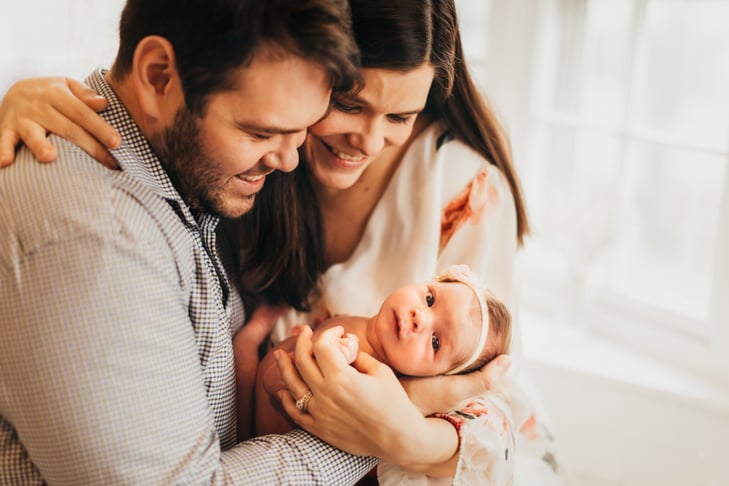 Photo gallery delivery timeline.
Understanding how long it could take you to have the digital files in your hands is critical. It is helpful if you're thinking about decorating the nursery with pregnancy and/or newborn photos or sending baby announcement cards.

The gallery delivery time frame has a vast spectrum; some photographers take 2 weeks (that's my process for time-sensitive galleries like these) while others take up to 2-3 months!

Also, ask how the photographer will deliver the files; would it be through a private online gallery (so you can share it with family and friends)? Through Google Drive or Dropbox? Ideally, you should be getting a professional online gallery, if not, that's a yellow flag (not a killer but a yellow flag).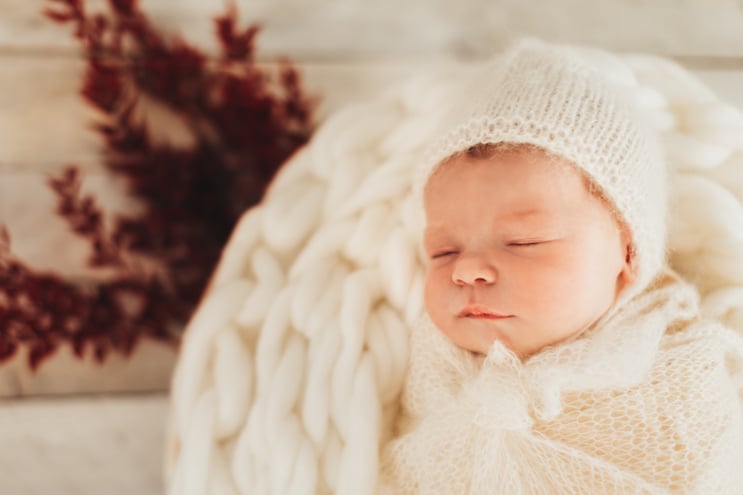 This is a crucial factor that determines how professional your photos will look like. Most photographers do basic editing in Lightroom (basic editing tool):
Color correction.
Exposure adjustments.
Minor blemish removals.

However, real art comes from in-depth re-touching that mostly takes place in Photoshop, which includes:
Hand painting, yes we paint the image enhancing it!
Hair fixes. No flying hair.
Wrinkle removal on clothing.
Airbrushing.
Professional light adjustments.
Color and focus enhancements.
See the difference? Depending on the editing, a photographer can spend just seconds to committing hours to a piece of art. The type of editing will be reflected in the pricing, as well.
A professional photographer delivering +20 pieces of real art will spend days working on your gallery, so every detail will matter. It's like a chef whose plates are served to perfection. You'll get photos with stunning composition, perfect light, focus, and no flying hairs or strange objects that distract the eye from the focus and emotion the photographer wants to convey.

From my side, every gallery I present has in-depth re-touching; my commitment is to deliver real art photography.
Once you decide on the photographer (congrats!) all the logistics quick in. In this blog you get some helpful tips on what to do and ask next.
Big no-nos that tell you this is not your photographer
Takes too much time to respond to an inquiry.
All photographers, regardless of how famous or booked they are, do a happy dance once an inquiry comes in. So, if the photographer takes more than 24 hours to respond to your initial reach out, this is a big red flag!
If the photographer is so busy or uninterested from the get-go, imagine how it will be down the line when you're expecting your lovely photos or your print products. Commitment and excellent communication from Day 1 to the potential client is a must.
Can't fit you in their calendar.
Indeed, professional photographers are most likely booked months in advance, but we always get last-minute cancellations, and we understand that life happens, and you might not have thought about a photo session until you held your new baby in your hands.
If you have a flexible schedule that allows for weekdays or early mornings, the chances that your dreamed photographer can fit you on a particular week are higher. If you get the availability door closed quickly or there's lack of interest to get you booked that's a red flag too; it shouldn't feel like a favor. Remember the happy dance I mentioned.
What if you don't like the photographer?
It can happen. As humans, we get along great with some people, and our cables cross with others. That's why it is so important to get to know your photographer in advance. You don't have to become BFFs but just chat for a bit and let your gut feeling lead the way.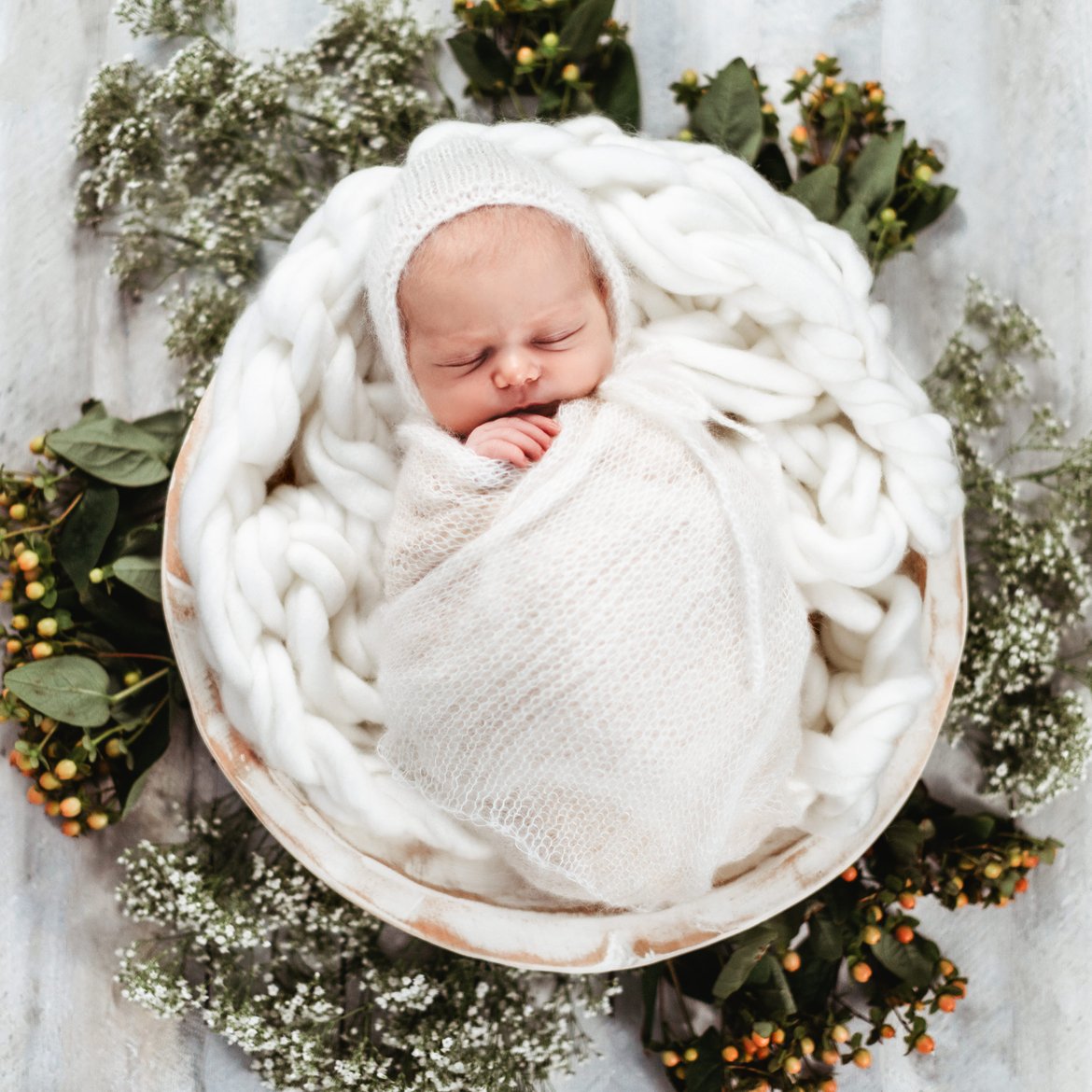 Trust your gut and research!
Professional photographers get tons of requests, but not every one results on a booked client.

We understand that you're exploring options and that the time and money you'll invest in your photo session are big, so hiring the best photographer for your family is vital. Go with your gut and let your heart decide. You'll know when you find your photographer.
Learn more with the guide to having the pregnancy and newborn photo session that you want