You are craving memories with your family and you want to be ready for session day. I hear you! Hiring a professional photographer is an investment, you want to make sure everything goes smoothly. This will help you enjoy your photo session AND have memories that melt your heart as decades go by. Here are some tips to take the anxiety off and prep you to rock your outdoor family photos. Let's get started!
Estimated Reading Time: 6 min
Tip #1. Select The Right Photographer For YOU
This is the winning lottery ticket. If you have the right photographer for YOU, the battle is already won. What do I mean by that? Every photographer is unique, everyone has a signature style and personality. Doing your research is key to finding the one who will give you the family memories that you're craving. What do I need to think about?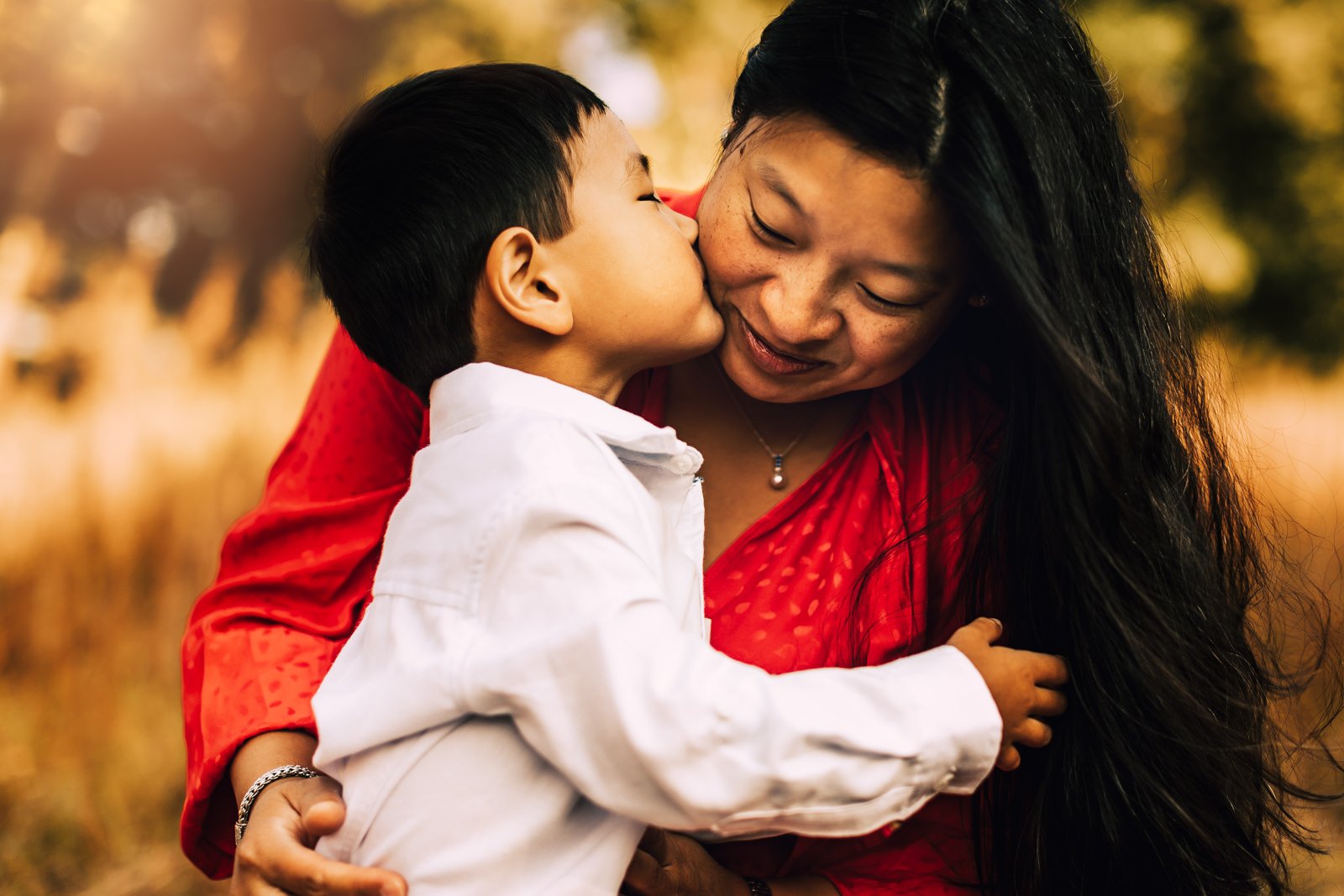 Style: Candid vs. Posed. Do you LOVE those portraits with emotive storytelling and real laughter or are you more into classic portraits with everyone looking straight at the camera? There is no wrong answer, follow your heart.
Editing (look and feel of the photos). This is SUPER important. Follow the photographers on social media, visit their websites. They'll be sharing their hearts while showcasing their editing style. If you like light and airy with soft tones it is totally different from rich and bold tones that evoke feelings by just looking at the photo. What you see on IG/website is a good indication of the editing style.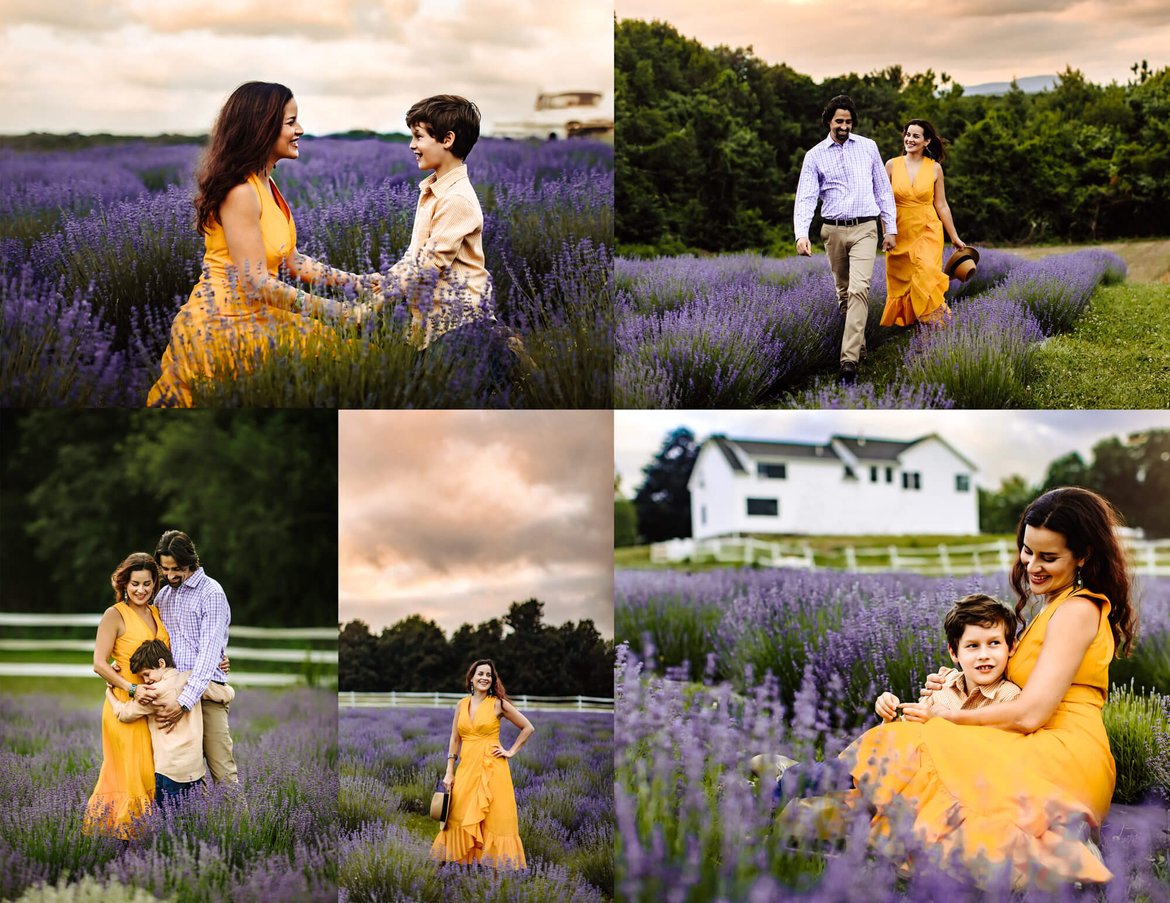 Extrovert or Introvert Photographer? Do you enjoy a passionate and extrovert photographer who makes you laugh with contagious energy or do you enjoy a more introverted company with peace and quiet, someone who will guide you softly? You will be able to pick up on the photographer's personality if you follow them on social media. You'll be able to see who that person really is and how they show up in their business.
Location. Outdoors can mean many things. From your backyard to Acadia National Park. Are you looking for an epic location to live a Fairy Tale experience or would a short drive to a nearby park be more convenient?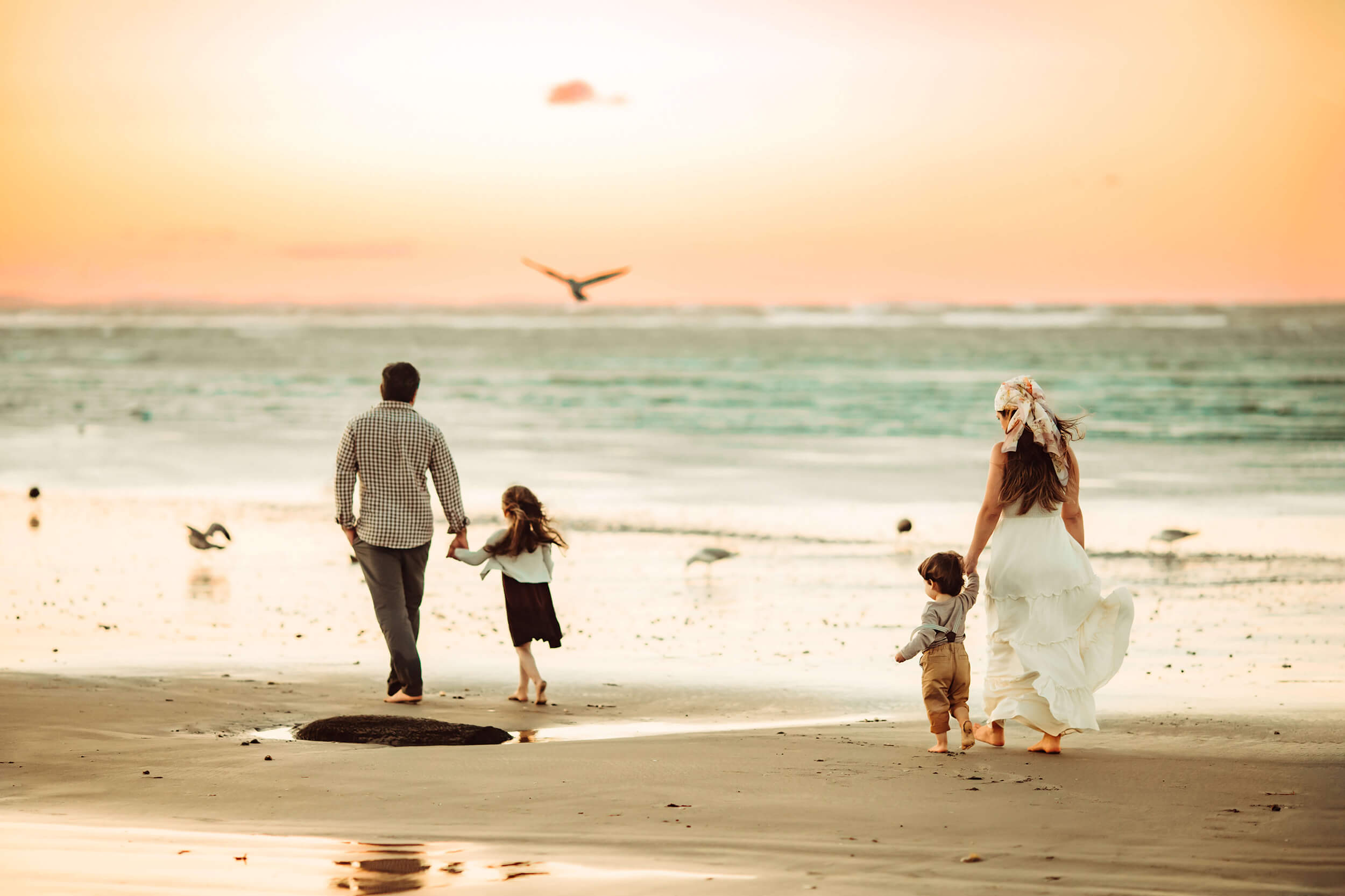 Printing services. If you're looking for a white-glove experience, look for professional photographers who offer printing services. You'll be delighted.
Gallery delivery timeframe.

Are you looking for expedited family photos or for Fine Art family memories? The turnaround time varies per photographer. 4-6 weeks is an average for Fine Art photographers, the wait is SO worth it. Each photo is a piece of art.

If you had photos in the past, did you enjoy the experience? what would you change? you'll be able to discuss this with the new photographer you're considering.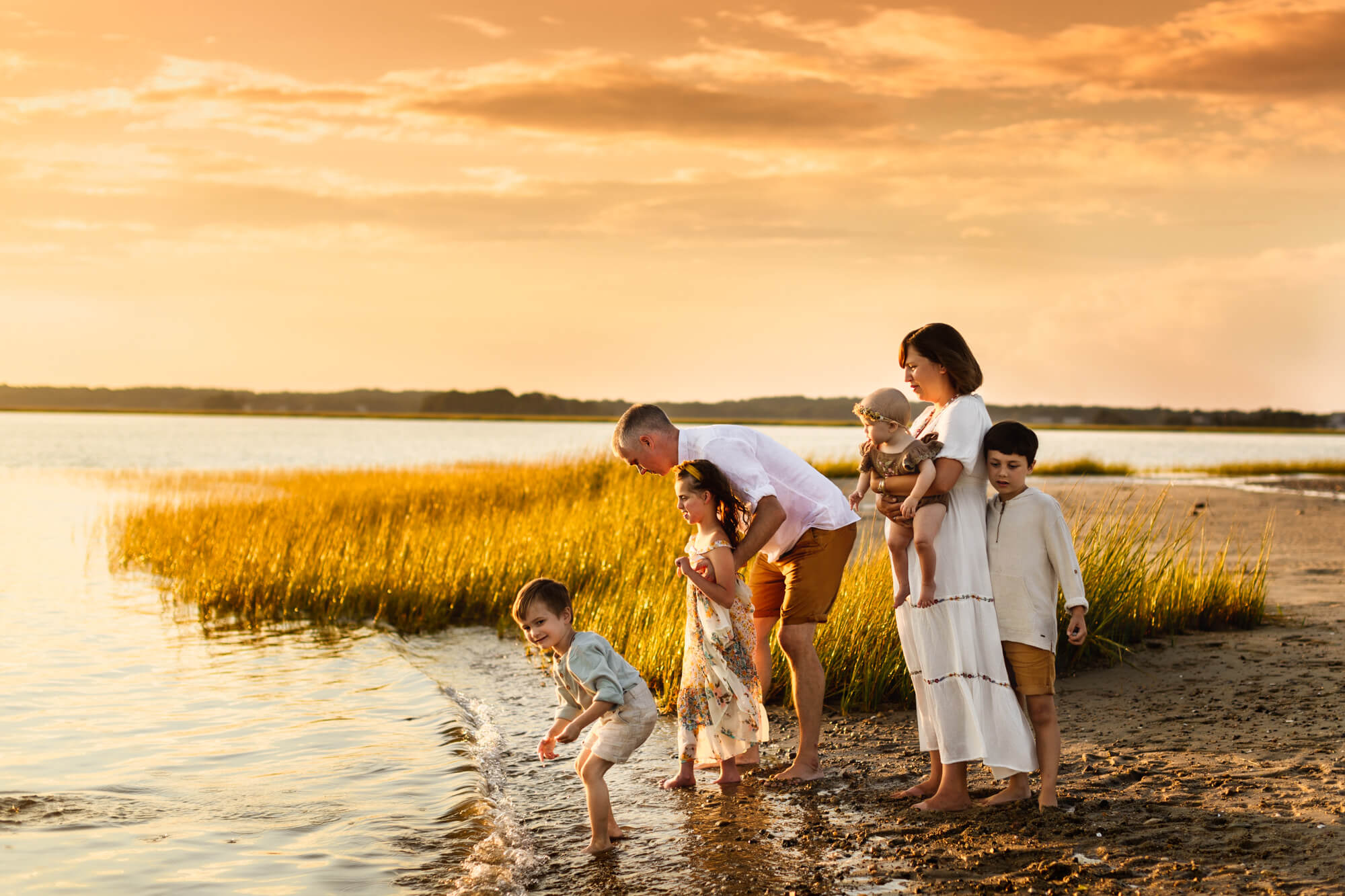 Tip #2. Book With Enough Time In Advance
I wrote an entire blog that explains all the benefits of booking early on. In a nutshell, here are the key takeaways.
Getting to know each other. When you hire a professional photographer it's more than photos. For us to be able to capture a family's essence we need to build a relationship. Taking the time to tell your story and connect with your photographer ahead of time is the foundation of a successful photo session. You'll have a strong bond by the time you meet in person :)
Styling and selecting the outfits. Take into consideration shipping times, I recommend starting to think about outfits 4-6 six weeks out. That way you have enough time to order and exchange as needed.
It gives time for your photographer to scout the perfect location for your family. Yes! Once you share your story your photographer will know what makes your family happy. We are constantly scouting new locations to delight our clients.
Calendar availability. This is the most important one, if you book early you're guaranteed a spot in your dream photographer's calendar. For outdoor locations, every session gets a rain check that limits the availability. Some photographers get fully booked many months in advance. As a reference, my Summer Beach Sessions are almost sold out and I open Fall booking on March 1st! If you have a specific season in mind, don't hesitate to reach out and book early. I promise that the planning will kickoff much later :)

Tip #3. Styling, Choosing Your Family Outfits
Yes! Styling is so important! The wardrobe plays a key role in your photo session. It will make or break how you feel about your family photos. You want to make sure you love the looks. This topic is so important that I wrote an entire blog about it with great tips to rock styling per season. I'll walk you through color pallets, fabrics, favorite stores, and styling tools.
If the thought of styling your family for photos has kept you from booking your family session, good news!! then this blog is for you!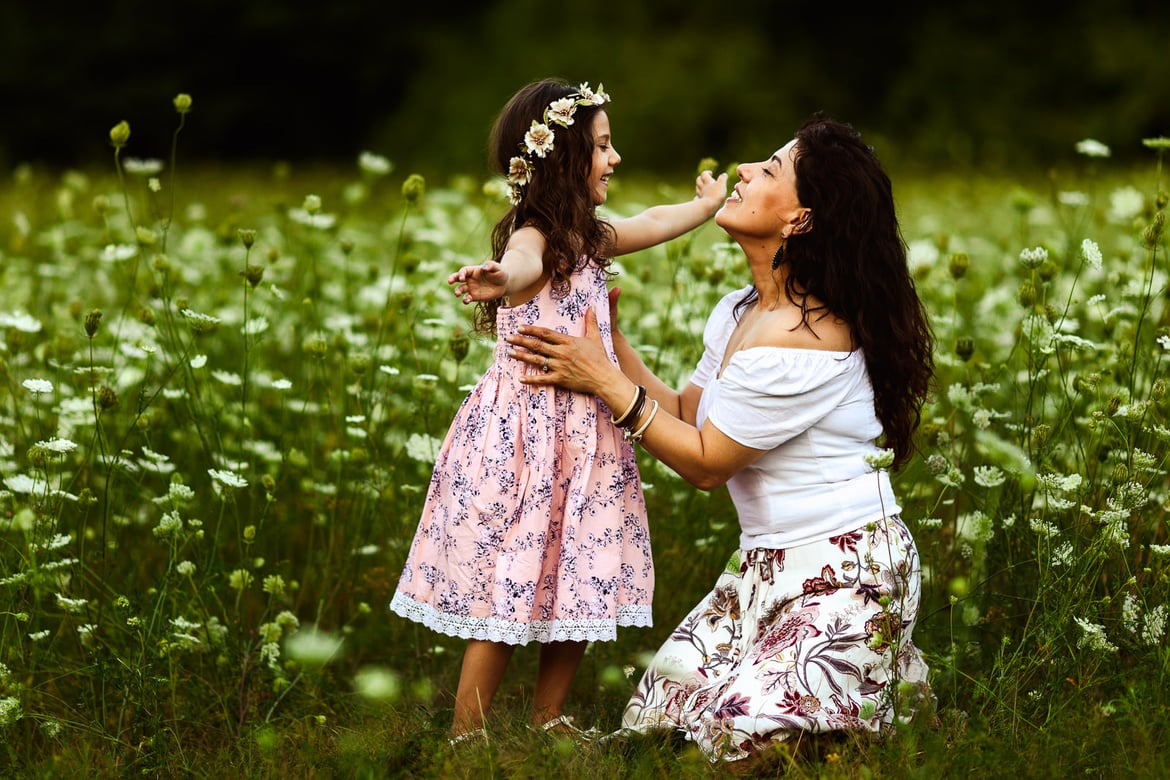 Tip #4. Be On-Time On Session Day.
My husband has a saying that 'early is one time, on time is late, and late is unacceptable'. This is my mantra for family photos. It's not that we - photographers - are not flexible. It's that the nature of the job doesn't allow for tardiness, the SUN will not wait for us. During sunset, we lose light as the minutes go by. During sunrise, every minute the light gets harder and above our heads. Mother Nature has the clock set in stone.
My tip is to assume that the photo session is 30min earlier. That way if you hit traffic, get lost, forget something and have to go back, need to use the restroom when you get there, you'll still be on time for your session. If you get all rushed to your photo session you'll be anxious, then you'll transmit this to your kids and they won't be feeling great either. Not rushing on session day is SO important. Plan for naps, meals accordingly. Make a plan and share it with your significant other, so everyone is ready to walk out the door on time. You'll be the happiest when you arrive early and spend those10min talking in the car listening to your favorite playlist or doing the last makeup touches with a smile.
Tip # 5. Reward After The Session
Yes! Having something to look forward to is the best incentive for kids. Planning a dinner out, ice cream, or even a cool movie to watch goes a long way. You're already dressed up, enjoy your family evening together. This tip works for little kids and teenagers alike :)
I hope these tips are useful to rock your outdoor family photos! The best part of booking a professional photographer it's more than photos, you'll build a beautiful bond and relationship with your photographer. You'll enjoy the journey and will get excited as you think about styling. The anticipation and excitement before session day is amazing! Then you'll have fun on session day only to be delighted with the most gorgeous memories of your loved ones! You'll have tangible memories to walk you down memory lane. Relax and enjoy the experience, it's the best investment. You've got this, go for it and have fun!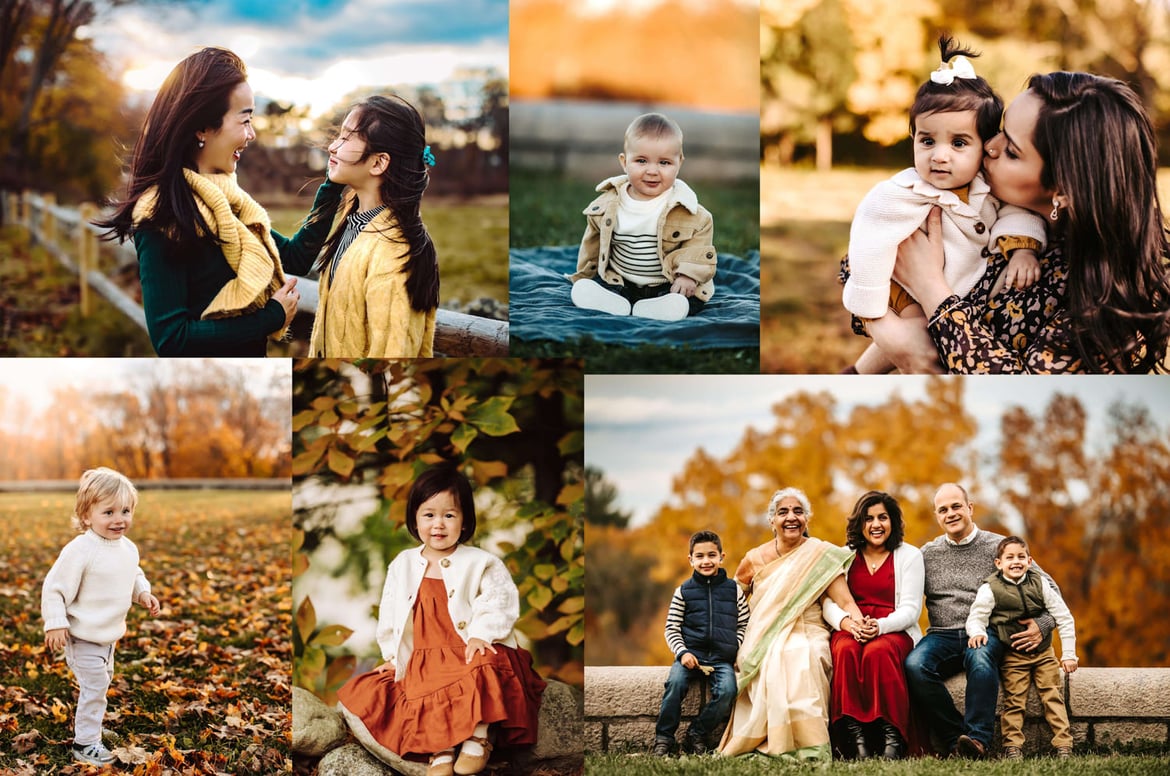 Good luck and happy session day! :)
Love,
Andre
ABOUT ANDRE TORO PHOTOGRAPHY
Andre Toro is an award-winning family and published photographer based in Boston, MA. She calls her style Real Art Photography, which she defines as Fine Art inspired by candid moments. Andre is a passionate soul, obsessed with human connection, and emotive storytelling. She believes love is raw, messy, and beautiful. To inquiry about booking a photo session, please contact her at andretorophoto@gmail.com