The definition of 'enough' time is a very personal one. For some families enough might seem a week yet for others it is months in advance. Today I'll share the point of view of a professional photographer. We'll dig into all the benefits of not rushing it and the delight of having enough planning time, especially if you have little kids! In a nutshell, 4-6 weeks is a sweet spot (in terms of time needed for planning and styling) yet it might be super late to book photographers who book 6-8 months out (as a reference, my beach sessions are almost sold out, and I'll release Fall photo session dates in February). Let's dig into this timely topic.
Estimated Reading Time: 6 min
What goes behind the scenes before photo session day?
Getting to know each other
Once you book your session, your professional photographer will reach out with tons of questions. This can happen via a questionnaire, zoom/phone call, or even over a cup of coffee. Our main goal is to understand who you are and what makes you happy. We'll learn how big is your family, everyone's age/gender. What's your family's lifestyle, all your dreams, what your heart carries, and also some fun facts.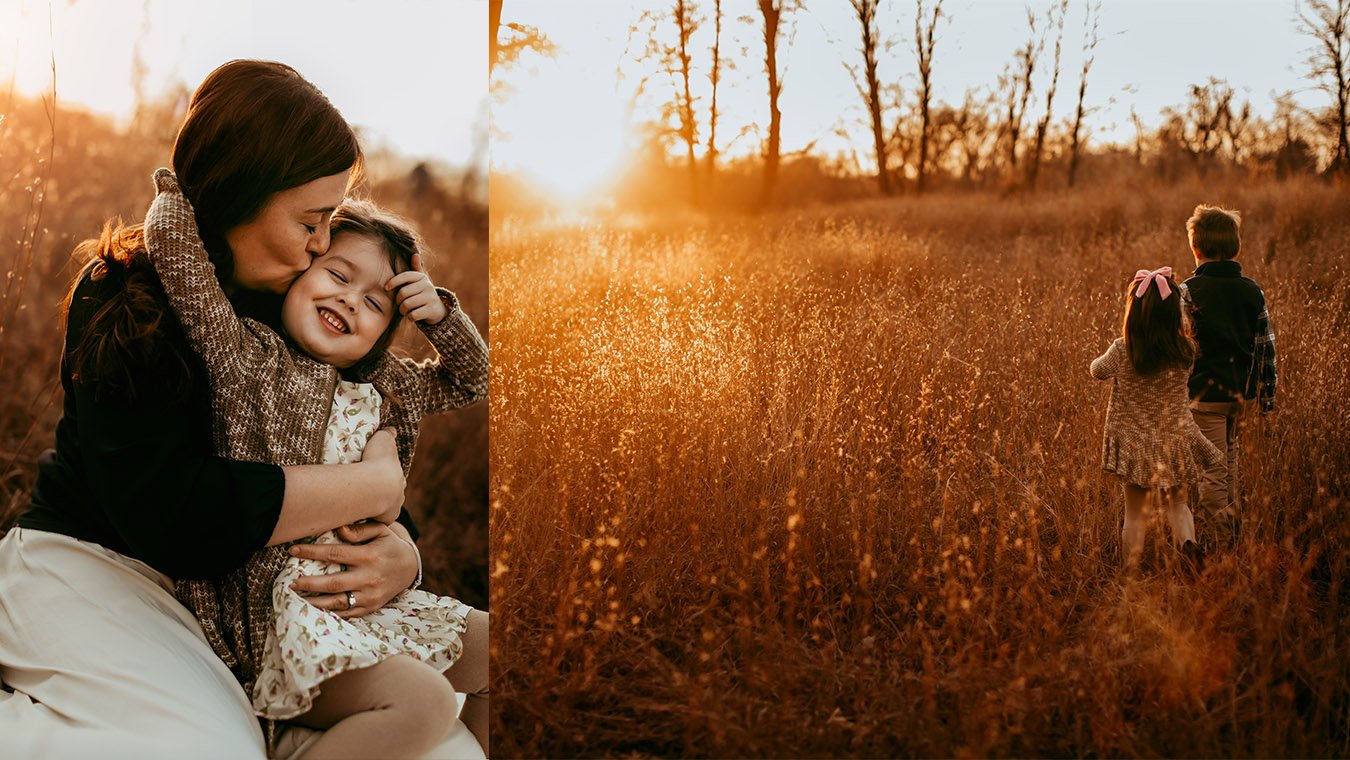 This initial conversation is the foundation of your photo session. YES! Right there, while you type or talk pouring your heart out is when the connection and bond starts. Having enough time to develop this relationship is KEY for a successful and intimate photoshoot. A photographer can shoot stunning photos of people with no previous bond (think about the fashion industry, these are OMG gorgeous photos) yet in family photography, we are after HUMAN connection, genuine smiles, and candid moments. To get that deep, to be able to capture emotive moments, we need to be invited into your trust circle. By the time you two meet on session day, you should already have a relationship with your photographer. Trust already exists.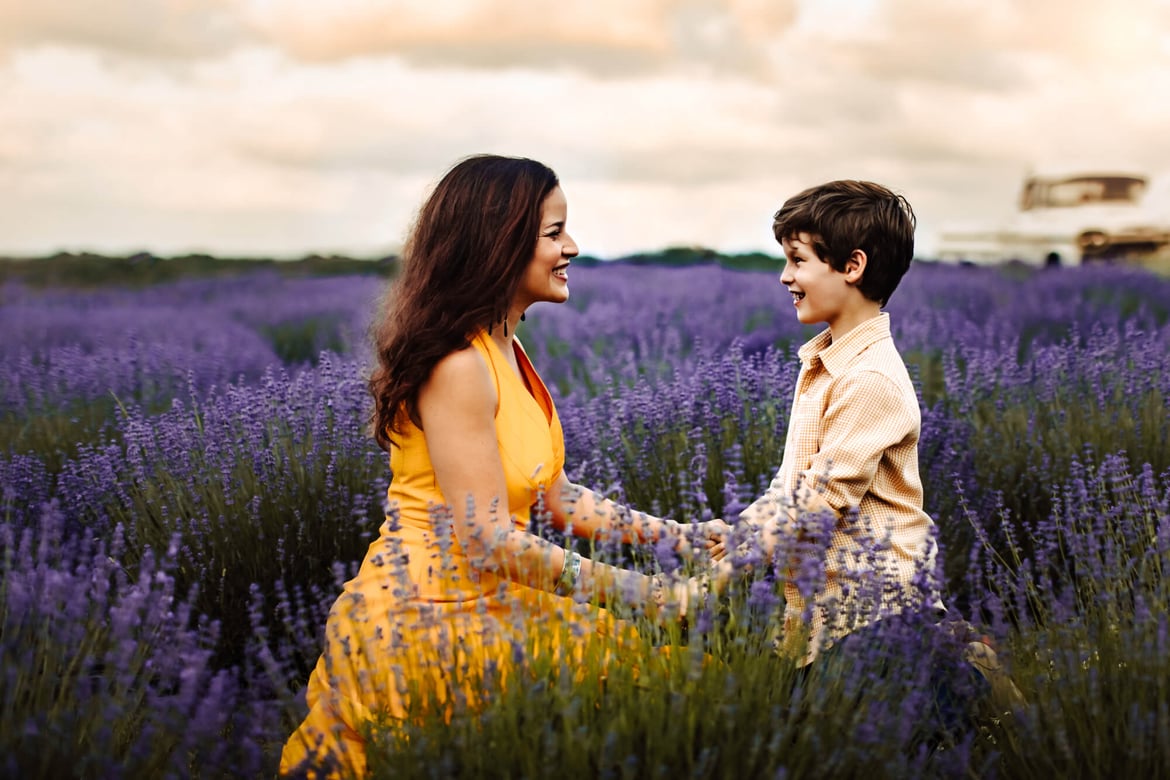 Styling and selecting the wardrobe
Every photographer has a different process for styling. High-end professional photographers drive styling with the same commitment as editing or chasing the golden light. Styling can make or break how you feel about your family photos. The styling will enhance a feeling and drive a mood.
Has the thought of picking outfits kept you from booking family photos? When you hire a professional photographer like ATP, you get the whole deal, a white-glove experience! What does this mean? we do the work for you. We style your family. Yep, you heard it correctly ❤️. In this blog, you can learn all about my fun styling process.
Andre Toro Photography offers styling services to all our families. 8 weeks out we start talking styling. We select 2-3 wardrobes and send these outfits to my clients with the links to the stores. They then use it as inspiration or purchase directly. It's very convenient for busy moms, you can have peace of mind that those outfits work great together.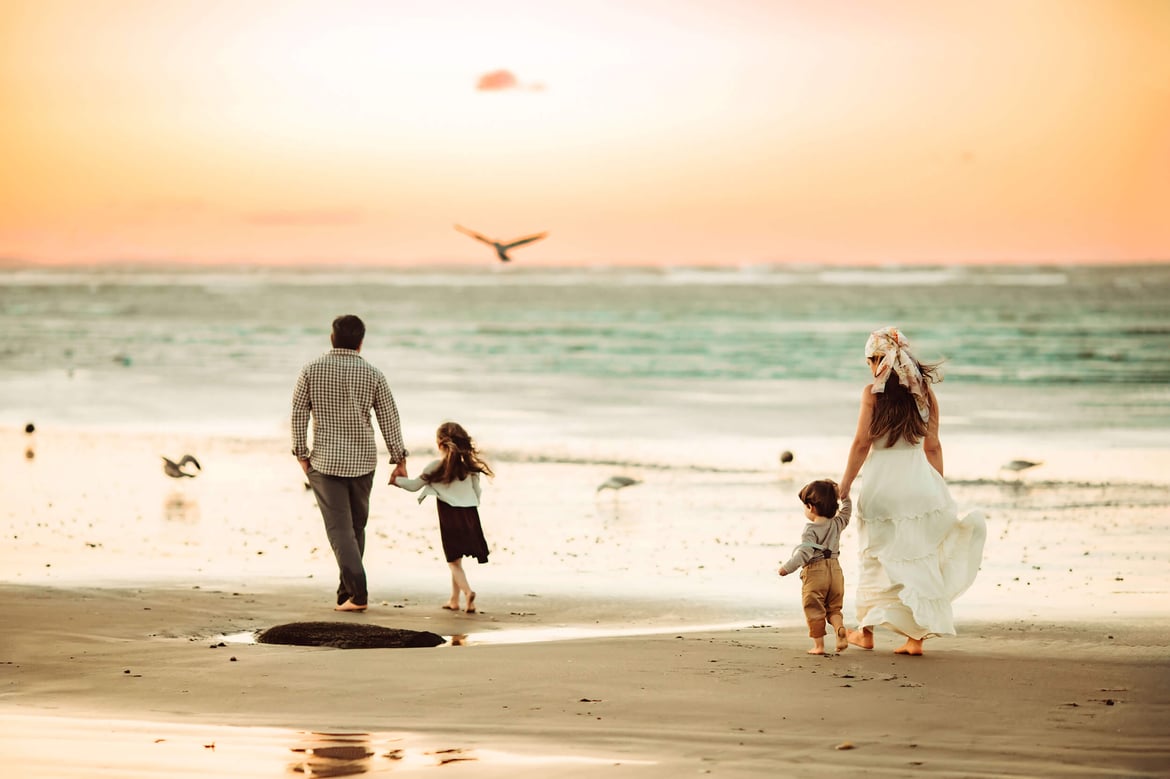 In the ideal world, everything ships fast and gets delivered on time. In the real-life world, delays happen. We often have to go with plan B or C. Sometimes the sizes can be off, if you have small children you might have to change sizes at the last minute. Having enough time to troubleshoot and take care of sizes takes the stress off your plate. I've had families go after the UPS truck on their way to the photoshoot, having enough time before session day is key ;)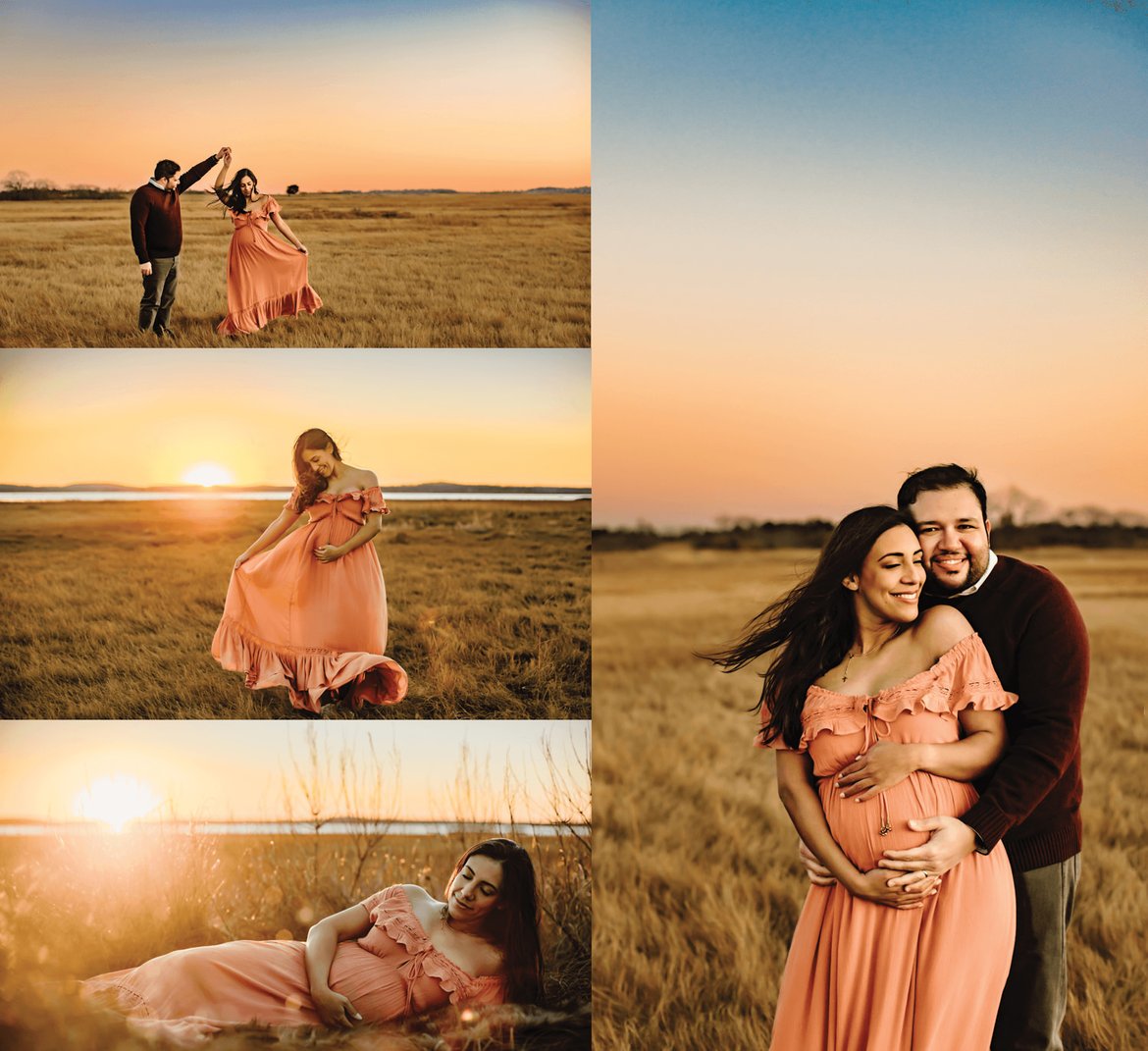 Scouting the perfect location
The location also plays a huge role in family photography. It is true that we - professional photographers - can create magic in ANY location. Give us a backyard and we'll transform it into a dream spot (how? because we're after human connection. The location is just that, a place). Having said that, the location drives the EXPERIENCE that your family we'll have, it will be more or less epic depending on the location.
Think about the mood you're in when you're going on vacation. You feel awesome! You look forward to it and enjoy the entire journey there. Then think about a day trip, it's shorter yet the same happy feeling in your belly. Going places translates in a happy mood, the expectation builds, especially if you have never been there before. Your kids get to explore a new place. The anticipation, the during, and the memories become treasures in your heart.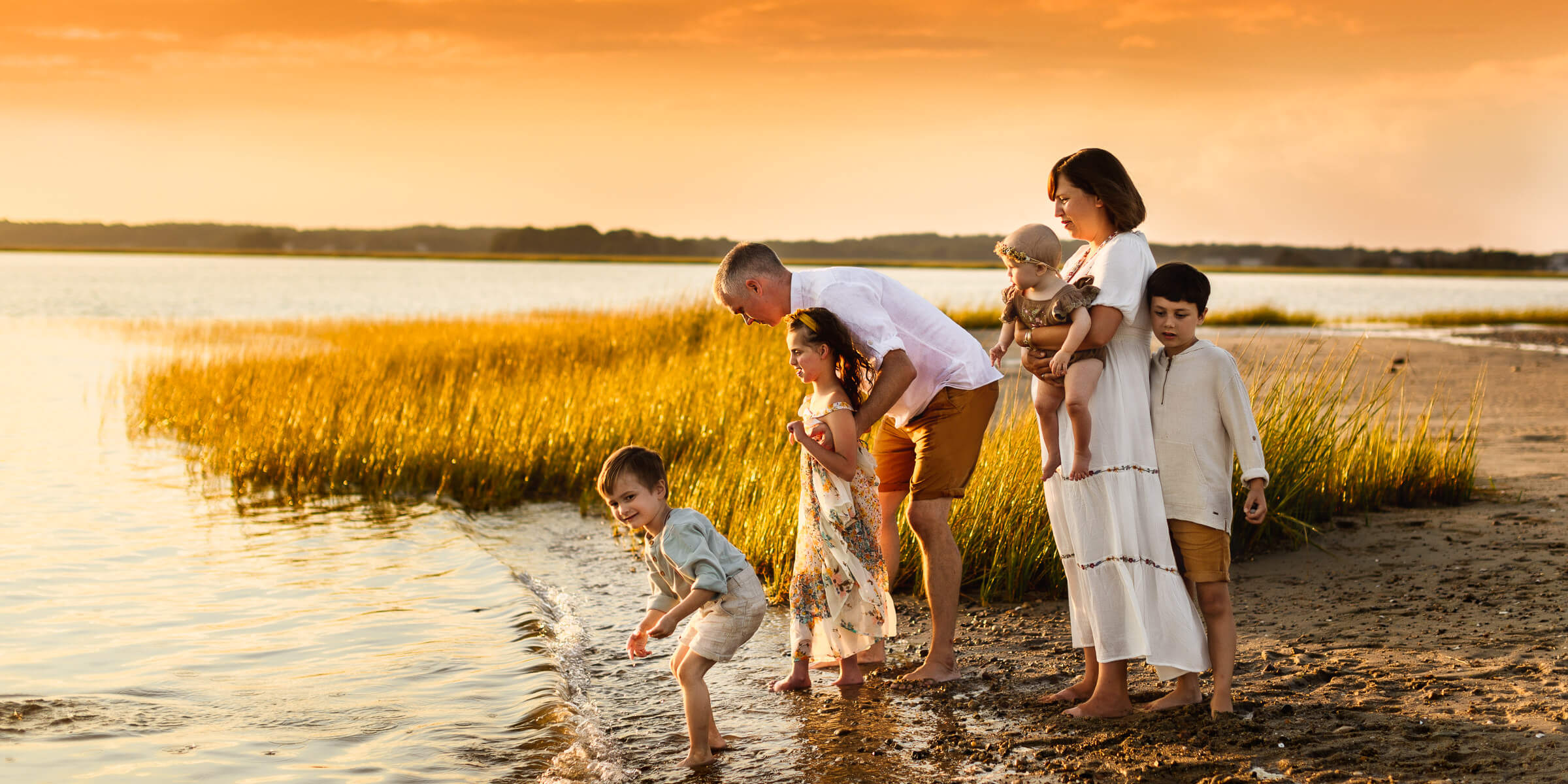 With enough time, your photographer can scout locations based on your family's interests. Maybe you've NEVER had photos by the water. Maybe your kids LOVE to climb big rocks. Maybe you're dreaming about an open field and dramatic skies. Your photographer will have her/his favorite spots where the light works wonders, some require booking ahead of time (like my Lavender Farm sessions or Tree Farm Sessions that I need a permit for and have to reserve the date 6-12 months out!), some might be new locations scouted just for you! Having enough time between the booking and session day allows for your photographer's mind to go wild looking for THE perfect spot to make it epic for your family.
Trust me, you'll look back at these photos and remember how you felt while exploring that fairy tale beach in cape cod.

Booking the photographer of your dreams!
This is THE biggest perk of booking early, getting into your photographer's calendar. Our calendar and availability shrink as the days go by. The most popular sessions book first, in Boston, Beach Sessions and Fall Sessions are loved by everyone in New England, they sell out early on in the year. Family portraits with dramatic sunsets at the beach or colorful foliage during Fall are worth the early booking. Here is some guidance on when to book Fall family portraits and for what month.
Professional photographers also love repeat clients, we become close friends. It's more than photos, it's a relationship that lasts a lifetime. We give priority dates to our old clients, they get the first pick on dates. That means that it's never too early to reach out to your dream photographer to book your (Fall?) session. You'll get a date (yay!) and the planning will kick off later with no rush. You'll be able to enjoy the journey, from celebrating the booking to getting the outfits, to crying happy tears with your photos!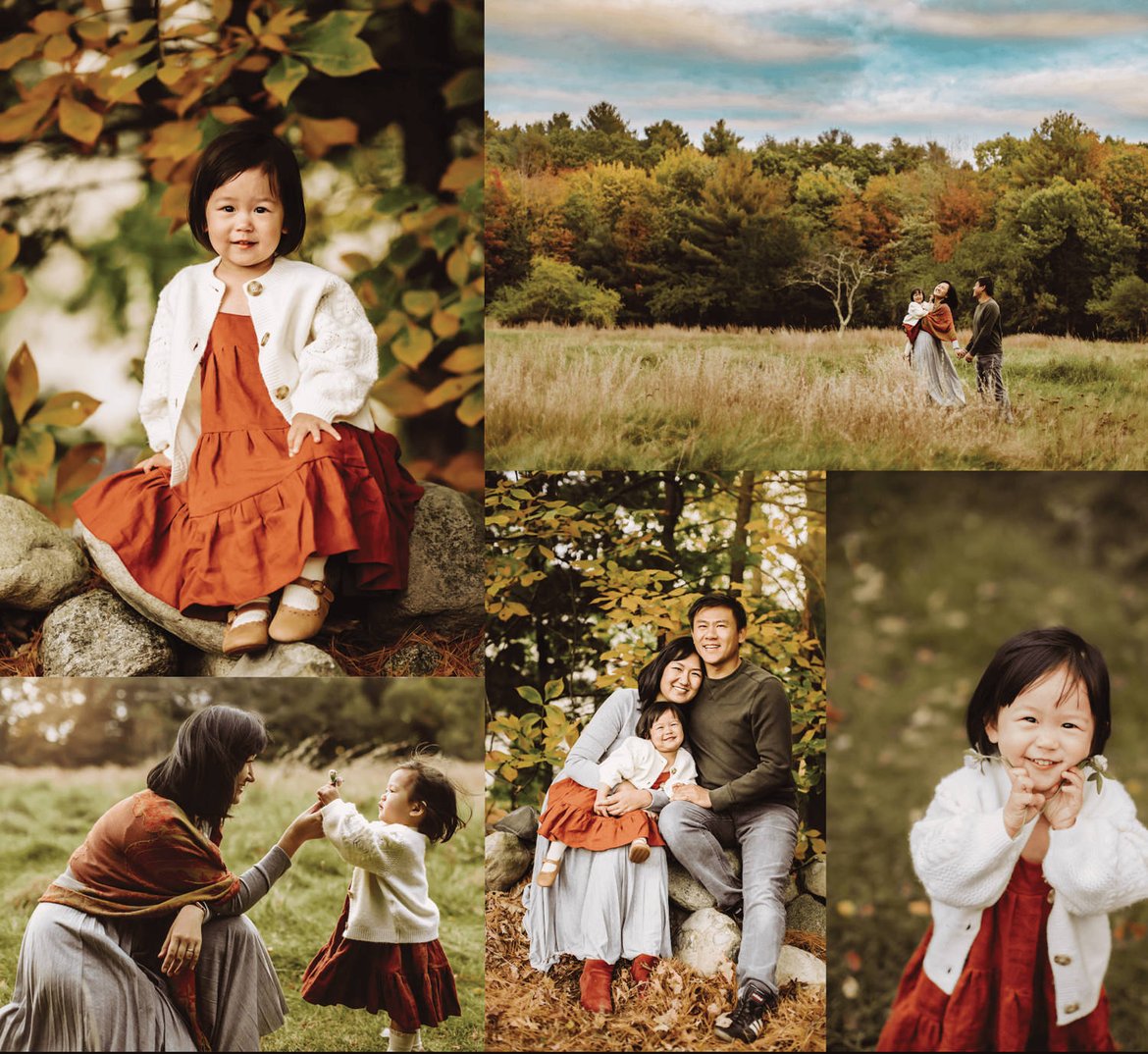 In a nutshell...
When is the best time to book? as soon as your heart is ready for it! The sooner the better. Don't be intimidated by styling (your photographer will have your back and will hold your hand), don't be intimidated by the cost (yes! we offer payment plans), don't be stressed about proposing a location (we LOVE to scout for you), don't leave it to the last minute (your dream photographer might be sold out)
If you're still debating whether or not to book a professional photographer, this blog is for you. I promise that the tangible memories with YOU in the frame will be the best family investment. Decades from now you'll be able to walk through memory lane with the biggest smile :)

Love,
Andre
ABOUT ANDRE TORO PHOTOGRAPHY
Andre Toro is an award-winning family and published photographer based in Lexington, MA. She calls her style Real Art Photography, which she defines as Fine Art inspired by candid moments. Andre is a passionate soul, obsessed with human connection, and emotive storytelling. She believes love is raw, messy, and beautiful. To inquiry about booking a photo session, please contact her at andre@andretorophotography.com