Taking the time to invest in getting tangible memories of the life you're living right now as a family is a true gift for the future.
A professional photographer will facilitate these breathtaking MOMENTS, but it's much more than taking photos. It's a superpower that lets us do "portraits with a purpose" that might land a tear in your cheek as you look at your gallery.
But, what does a professional family photo session really entail? How much should it be? What's a fair price? To get to the answer, you first need to understand what an experience like this really entails. Let me walk you through the process with the photographer in the driver's seat.
Estimated Reading Time: 10min
When people think about a photo session, they mostly imagine the "day of." The day they dress up and show up for amazing portraits.
It's true: session day is AMAZING and clients hopefully remember THAT DAY with the biggest smile. Yet, session day is not everything. A family photo session starts first with an inquiry and builds into a relationship. How much should you pay for a professional family photo session in Boston in 2022? Here's is the whole process ❤️
First Contact
When an inquiry is received, we photographers follow up via e-mail, usually. As in any "deal," it takes a couple of back and forth to close it. We put both our "sales" and "psychology" hats on; we need to understand what drives this desire to freeze time, what's the prospect's biggest dream, and how/if we can help achieve those goals.
If we're not a fit (it happens!) we'll refer them to other fellow photographers and hold their hand in the process. If we're a fit then, yay! We move down the funnel and close the deal.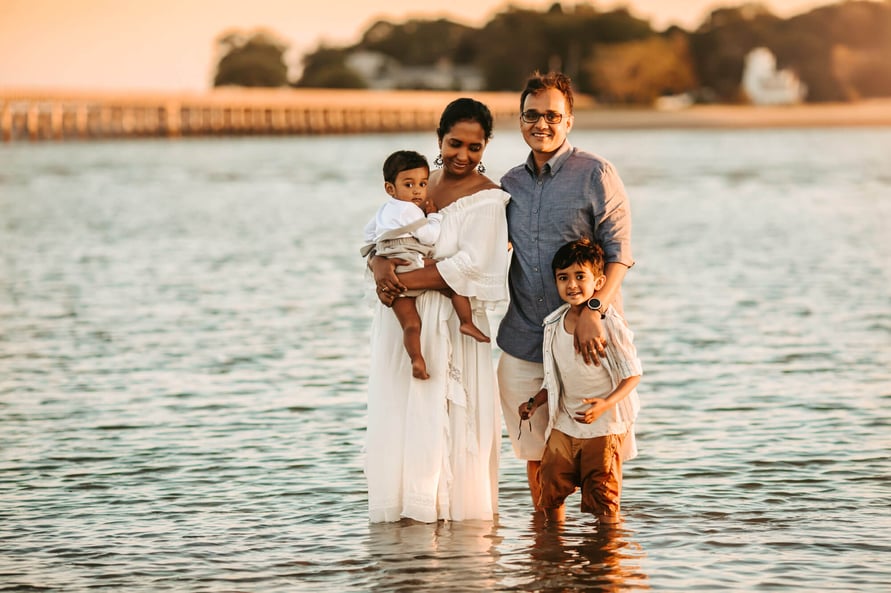 Session Planning
In this part of the process, the photographer puts on the 'stylist', 'psychologist', 'girl scout,' and 'motherhood' hats. We spend tons of time understanding who the family is; what makes them tick; what they like to do as a family; what's the best location and timing for kids; and, what wardrobe would make them feel both gorgeous and true to their individual souls. Make sure to follow this checklist to prepare for your family photo before, during, and after!
The photographer is the orchestra's director, managing many instruments depending on how many family members there are. Styling is what will help make or break how you feel about your gallery years from now, it's key and central to a photo session. Photographers like ATP do the work for you. What does that mean? we style your family! We spend time picking the perfect outfits for your family, we handhold or just guide depending on the client's needs.
The location is also central and defines the style, during the session planning the expectations will be set. Some photographers run a studio, in this case, the space is set in stone.
Other photographers like me love the outdoors for family sessions. I'm ALL about POETIC locations! We'll scout big time, all year round. We love finding hidden gems that take your breath away to create THE most emotive memories.
Every season has its charm, it brings a different background with dream and signature colors. Sessions can also be in-home or indoors, all options are open for lifestyle sessions.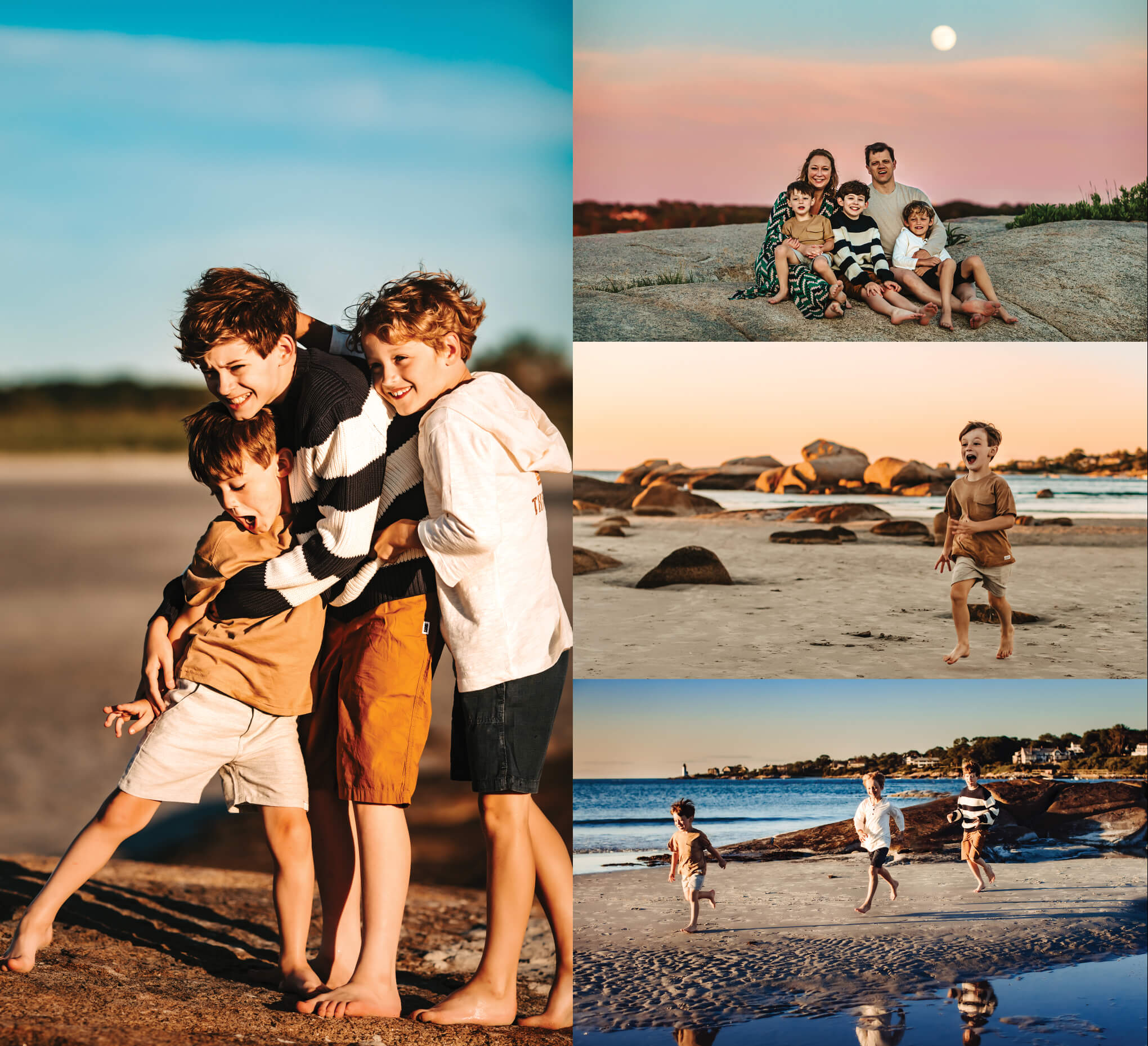 Session Day
For a lifestyle photographer like myself, I am focused on human interaction, family bonds, and your family's LOVE language. I'm capturing the hugs, snuggles, kisses, and laughter. I want you to be able to FEEL the intense love and remember the beauty of these early parenthood years. The raw, messy, candid love.
So, we meet "on location;" sometimes there is a drive to that magical place, other times we meet in your backyard. During the session kids run wild, parents hug, we play, we talk, we have so much fun. It's all about capturing unexpected candid moments, the true essence of your family. Freezing the memories that your soul will crave years from now. The best part? you'll be in the frame, that's THE best gift you can give your kids :)
For a studio photographer, you should expect tons of posing directions as space is more confined. Magic does happen yet is not necessarily candid, I would call it highly artistic yet not raw, or live art. Spontaneous moments are traded for more classic portraits. Indeed, stunning and timeless portraits can be achieved! Props sometimes are used and the fun is expected as well.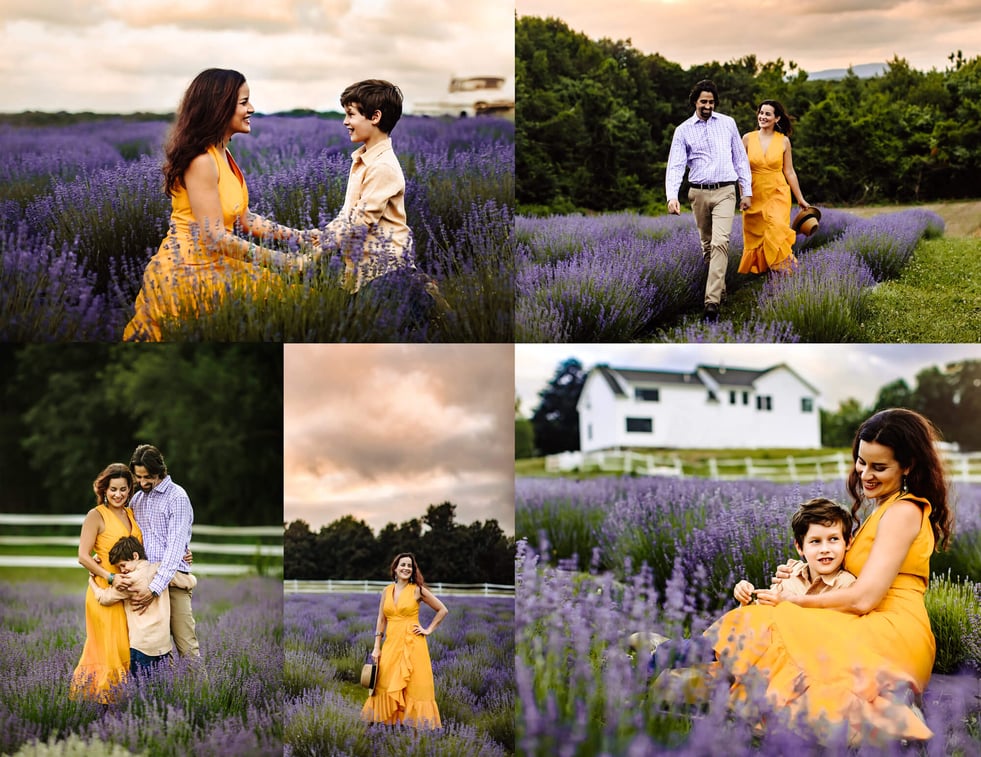 Editing
After session day, the clients are relaxed and eager to see the preview! They are excited and happy campers. Then is when the hardest work starts for the photographer.
On a lifestyle session outdoors, especially with small children, we can shoot 1,000 photos (give or take). Yes! Kids move SUPER fast, remember that we're not posing them, we're capturing their essence so not every photo will work or necessarily be in perfect focus. That's a gamble we take and agree with. We download the photos and go through the 'culling' process.
The photo selection is key, it takes tons of time. From 1,000 we go to 120 (give or take). After we get 120 with great potential we take a break and smile big. From there we keep being pickier until we have ~60 photos that we call 'proofs'. By then we've spent MANY hours working behind the scenes.
Some photographers will select their X favorite photos that your package includes and will edit those. Others will share the soft proofs (with basic editing) for the client to pick from.
In the meantime, while we work on proofs or the final gallery, as a courtesy, we always send a 'preview', which includes 2-3 photos, fully retouched to perfection. The goal is to get the client excited about their final gallery!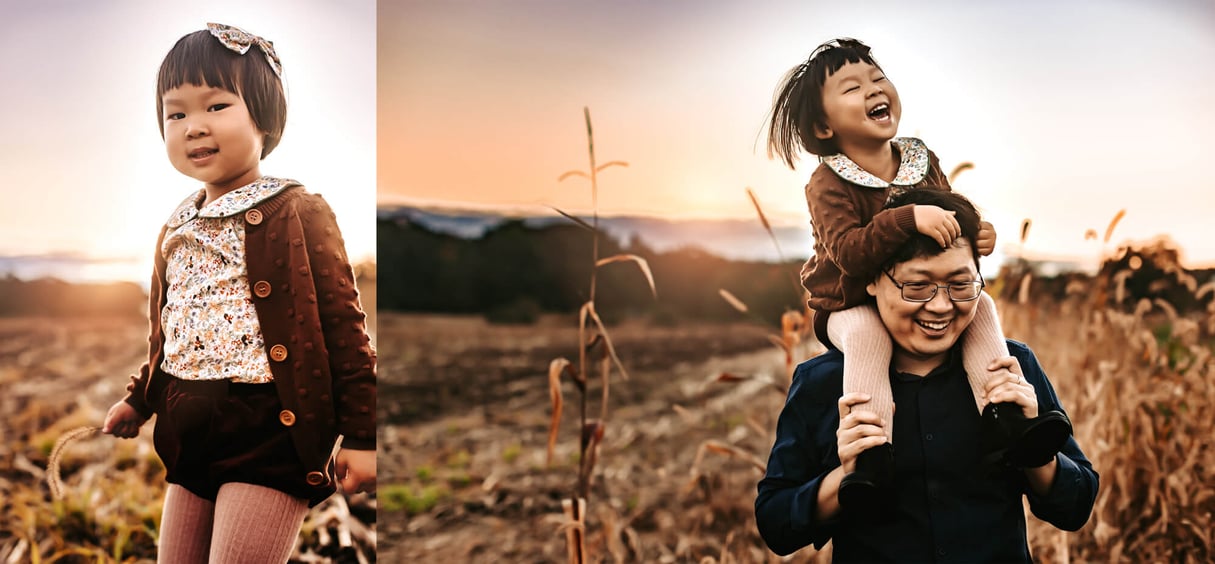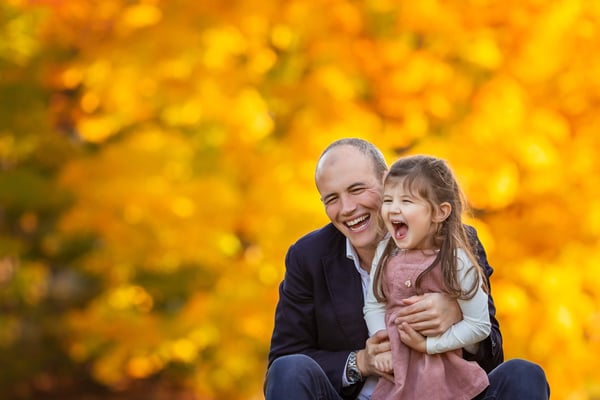 Retouching & Final Gallery
This is the inflection point for professional photographers. Some will spend little time editing the selected photos in batches using Lightroom, enhancing the photos. Others, like me, will create masterpieces; we use both Lightroom and Photoshop to retouch each photo to make them a piece of art. I use Fine Art retouching tools that define my style, every photo is retouched with a purpose, it will tell a story. To achieve my unique signature look and feel, I spend many days working on a gallery.
Yay! Then the moment is here, the gallery is sent to the client. Professional photographers will use password-protected online galleries, with unique download pins. We value security above all. The client receives it — hopefully shed a tear as they look at their portraits. It makes our day when we hear back from happy clients! When they love our work our heart explodes and the hard work and long hours pay off.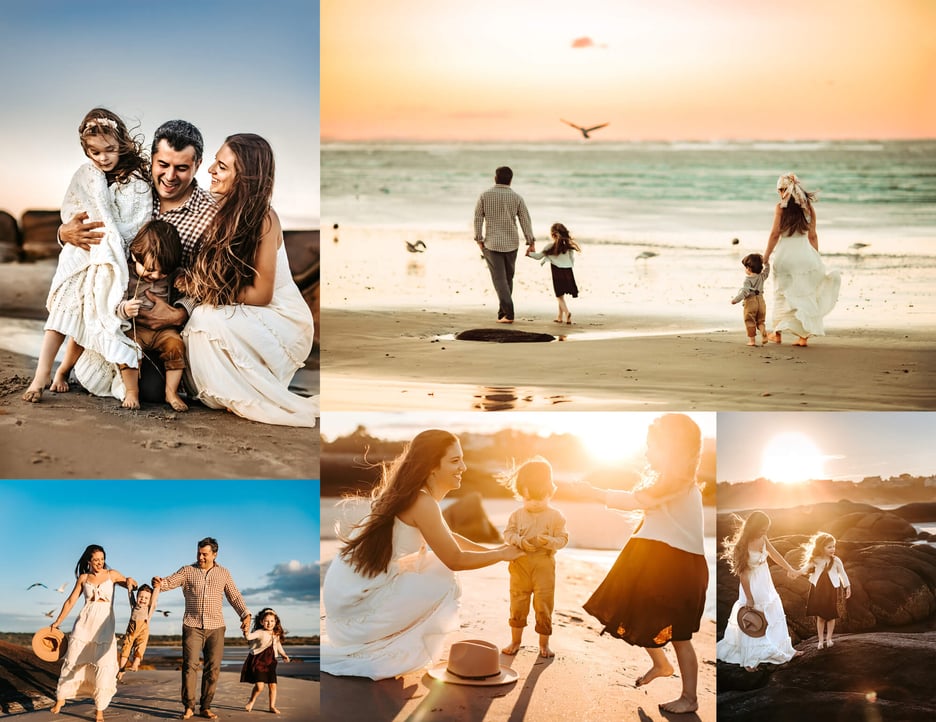 Print Products
Another inflection point, not every photographer will offer print products. Yet professional ones have partnerships with Fine Art labs that offer outstanding quality. Early in the planning process, we work with the client to understand what they want their portraits for; when the gallery is ready it's a hands-on project. Make sure to check out these printing alternatives in Boston depending on your needs.
Those photographers who do print, we design anything, canvas, framed prints, holiday cards, you name it. We work to create tangible memories to decorate walls, coffee tables, and everything in between. Therefore, we spend days working on this and when the clients receive the shipment we jump up and down with excitement! Yay for wall art :)
Need more guidance? Check out these printing alternatives depending on your needs.
Follow-ups
Many sessions end with either the final gallery or print products, yet the relationship stays on in my case. Every client becomes part of Andre Toro Photography's family. Multiple times a year I touch base with them; I love to send love on Mother's Day/Holidays/birthdays. And as with any good relationship, you need to "water the plants." I LOVE my clients, they become good friends! :)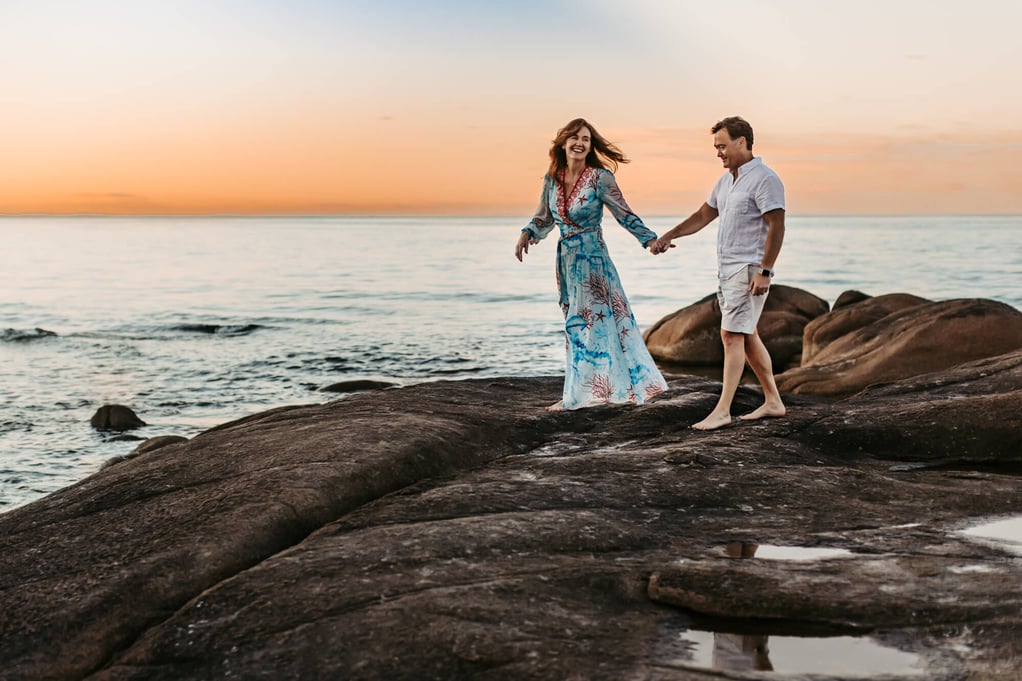 So, How Much Should Professional Photographers Charge for All This?
As you can see, a "photo session" entitles many days of hard work from the photographer. Session day is just a piece of the big puzzle :)
In the industry, there are multiple ways of pricing a photo session. I'll go through the two most common models: all-inclusive vs. session fee.
Both of them have in common a retainer fee to book the photographer's calendar. Either a % of the total or a fixed fee, you pay to secure your date and in most cases it is non-refundable. The reason for this nonrefundable fee is that as in any professional service business, time is the photographer's biggest asset.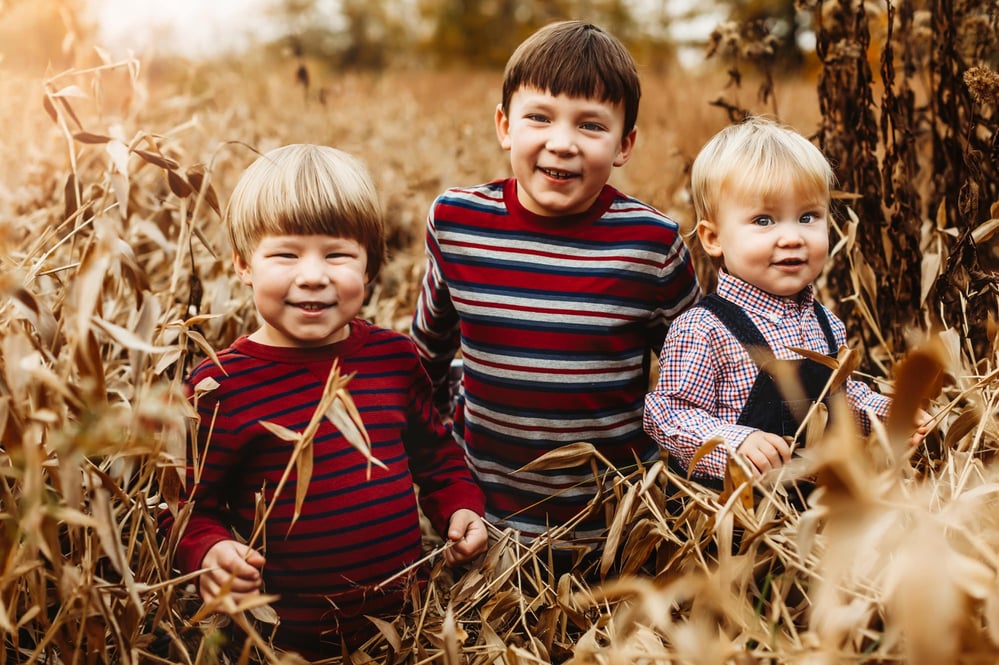 1. All-Inclusive Pricing
This is my model; I believe in 100% transparency. I actually have all my pricing published on my website. What you see is what you'll pay, no hidden fees, no surprises. It includes:
Getting to know you and your family. This will help me capture your family's essence.
Styling assistance! yes, I'll pick outfits for your family using my Style & Select tool. I'll create 2-3 looks and feels, you can purchase directly from those links (or look for similar items in your closet). I do the hard work from you :)
Scouting! YES, I'm all about poetic locations. Once I know what your family likes, I'll start my scouting!
Photographers' time during session day.
Fine Art editing and post-processing time.
An online gallery with a fixed number of Fine Art Photos
Download and print rights of those the Fine Art photos included in your package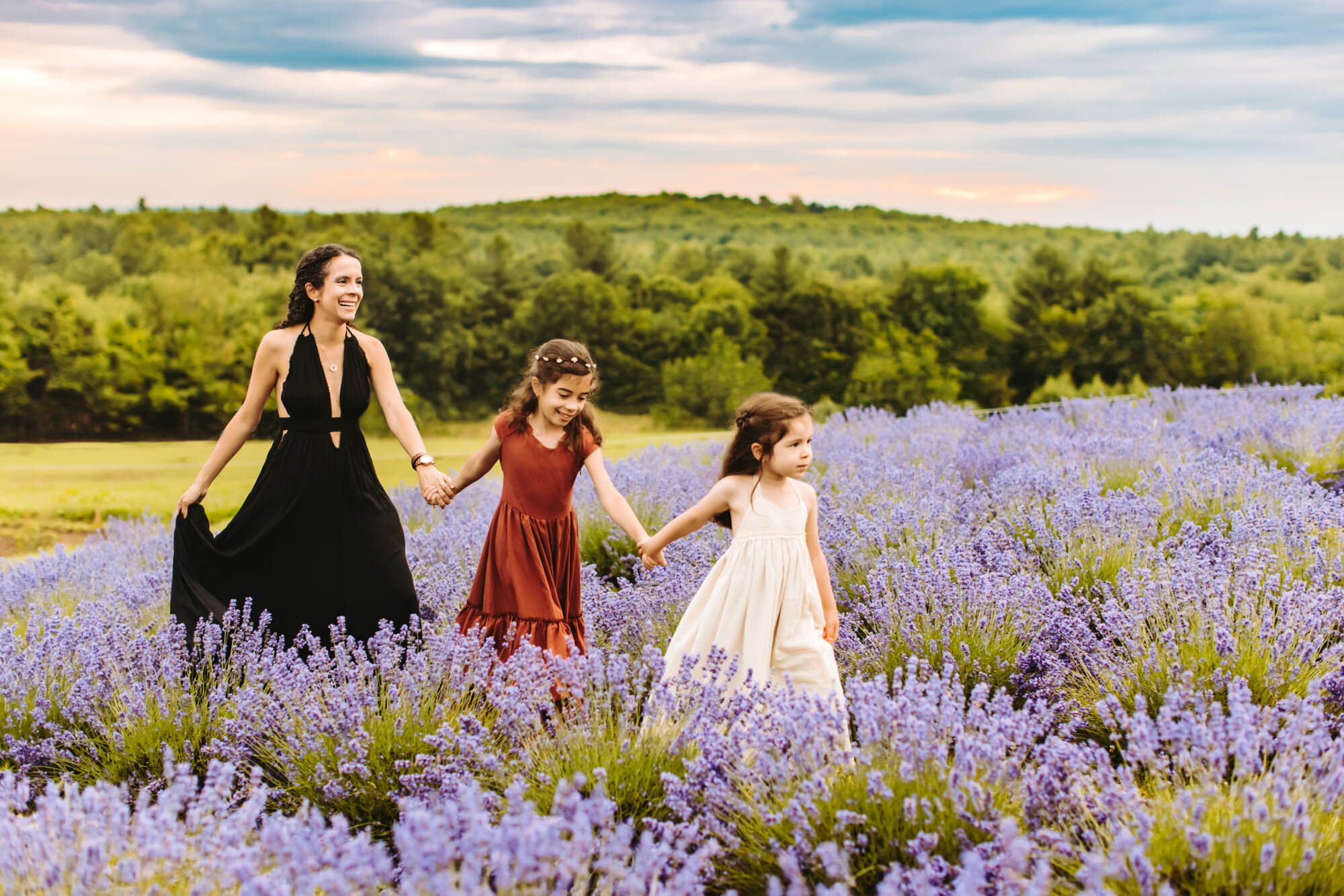 2. Session Fee
You're just paying for the session and behind the scenes. No digital files, no photos are included, those are all add-ons for later on. It usually includes:
Styling and planning the session (I want to believe this is always complimentary!)
Photographers' time during session day.
Basic editing and post-processing time.
It can get super tricky at booking, you have to ask the right questions and read the fine print. There are endless possibilities; some photographers then require a minimum purchase with a la carte pricing for physical prints and it might not include digital files at all.
This model can work, you just have to be aware of what's in and what's out of your package. So, you walk away with a big smile and hopefully the desire to book again with that photographer!
What's the Key Difference Between Session Fee vs. All-Inclusive Pricing?
It's the lower barrier to enter/book for the Session fee alternative. The booking fee is small. The price customers see published (for the same type of session) is considerably lower than All-Inclusive pricing and the perception to the eye is "tons of savings!"
Yet, that is not necessarily the case; you can fly through turbulence during your experience; which might leave an aftertaste of your whole experience. That's why you should ask tons of questions and demand full pricing transparency with the fine print.

In a Nutshell: You Pay for What You Get
A family photo session in Boston in 2022 with an experienced professional family photographer should be +$1,400. This includes a full gallery (download in high resolution) and the session is hosted locally. Sessions that require travel will be a bigger investment yet it's 100% worth it, these are epic experiences, I call them Fairly Tale Family Sessions. ATP hosts them all year round in epic beaches, Lavender Farms, Acadia, etc.
The industry is formalizing as years go by and more photographers start to realize that it's beyond worth studying, learning, and getting inspired. Photography IS a profession, not a hobby, with tons of costs associated with running this business.
The investment in professional photos is so worth it, these heirloom portraits are the best gift for you and your kids years from now. I believe with all my heart that the most valuable gift will be to have parents IN the frame with the kids! those candid moments will have an unmeasurable value as years go by. Think about the comfort that these portraits will provide during hard times.
Decades from now, these memories will keep your kids' hearts warm. The investment is worth saving money for. Do you think this unimaginable value makes it worthy to avoid a few trips to Target? think about it. As with anything in life, what we have to work for it's valued much more.
What does photography mean to you? Where does it fit in your life? How much do you value it?
With love,
Andre
ABOUT ANDRE TORO PHOTOGRAPHY
Andre Toro is an award-winning family photographer based in Boston, Massachusetts. She calls her style Real Art Photography, which she defines as Fine Art inspired by candid moments. Andre is a passionate soul, obsessed with human connection, and emotive storytelling. She believes love is raw, messy, and beautiful. To inquiry about booking a photo session, please contact her at andre@andretorophotography